The auto world is abuzz over a recent Instagram post from General Motors Design that features images and a brief description of a four-seat Corvette that Chevrolet designed in 1962. Here's the rest of the story.
THE FOUR-SEAT 1963 CORVETTE
According to GM Archives, Chevrolet general manager Ed Cole wondered if a "four-place Corvette" could rival Ford's successful four-seat Thunderbird. The project was given to designer Larry Shinoda, who took the two-seat 1963 Corvette Sting Ray coupe that he'd already designed and stretched it to include a rear seat.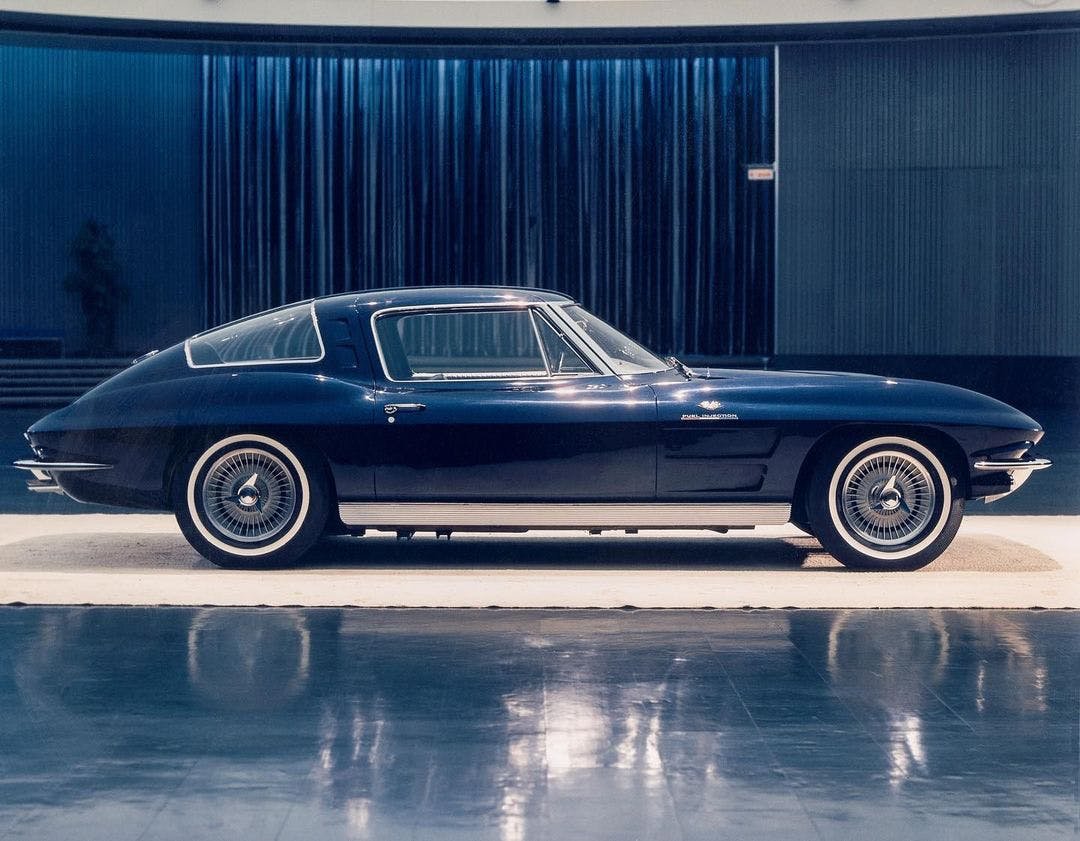 To pull it off, Shinoda managed to add only six inches to the C2's wheelbase, which increased the car's overall length to 104 inches. To accommodate backseat passengers, Shinoda lengthened the Corvette's doors, slightly raised the roof height, and increased the size of the car's iconic split-window rear glass.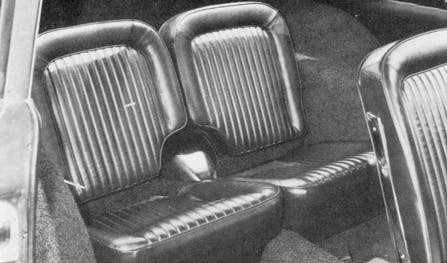 The finished product was not only plausible (sorry, purists) but surprisingly clean—certainly a cut above this later attempt at creating a four-set Vette. However, according to a 2010 story on corvetteblogger.com, GM Vice President of Design Chuck Jordan said his design staff "pretty much hated it." Most importantly, Zora Arkus-Duntov and styling chief Bill Mitchell loathed the idea.
Shinoda, however, had a different take on why the four-seat Corvette was never put into production. He explained in a later interview that a faulty seat was to blame. According to Shinoda, GM chairman Jack Gordon came down to check out the prototype and climbed into the back. When Gordon tried to get out, the front-seat mechanism locked, and workers had to remove the seat so he could exit the vehicle. See ya, four-passenger Corvette.
Undeterred, Cole held out hope that the car might eventually be produced. Later, after being promoted to president of GM, he threatened to give the concept to Oldsmobile. That didn't happen, of course.
The four-seat Sting Ray prototype was ultimately destroyed, which is a shame, but it seems we never get tired of seeing images of the alternate-universe Corvette.
About Petersen Automotive Museum
The Petersen Automotive Museum Foundation is a non-profit 501(c)(3) charity. The museum is located at 6060 Wilshire Blvd. (at Fairfax) in Los Angeles, 90036. Admission prices are $16 for general admission adults, $14 for seniors and $11 for children ages 4 to 17. Active military with ID, personal care attendants and children under age 4 are admitted free. Museum hours are 10 a.m. to 5 p.m. Tuesday through Sunday. For general information, call 323-930-CARS or visit www.petersen.org.
Photos Instagram/generalmotorsdesign
Text by Jeff Peek