The Bonneville Salt Flats offer a beautiful, otherworldly backdrop for the Southern California Timing Association's (SCTA) annual Speed Week. The unique racing surface requires lots of prep work and favorable weather conditions in the months leading up to the event in order to ensure racers can put their power to good use. Even before a soggy and soupy Speed Week 2019 wrapped up last August, racers began looking forward to returning to Bonneville Speedway and having a chance to make passes on long, dry courses that were ready for record runs.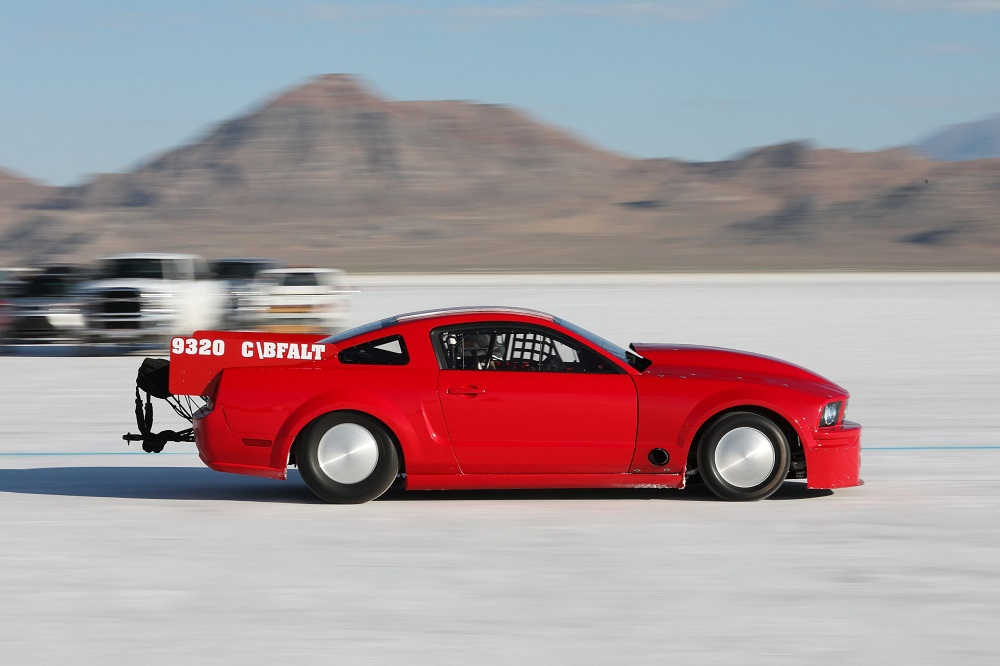 For 2020, the weather leading up to Speed Week was kind to the salt, but the ongoing COVID-19 pandemic put a damper on entrant and spectator turnout. Many perennial racing teams and tech inspectors from overseas weren't able to make Speed Week 2020 and were missed on the flats.
Lucky for racers and spectators with salt fever, few racing disciplines and venues are better suited to social distancing than land speed racing and Bonneville Speedway. There's plenty of real estate for racers to spread out in the pit area and the only place where spectators would ever get in close proximity is the starting line, where SCTA officials were diligent about reminding everyone to wear a mask. Drivers, of course, were the strictest adherents of social distancing. In just seconds, a waist-high streamliner can scurry over the horizon and disappear from view of a spectator standing on the salt at the starting line. By the time the fastest streamliners pulled their parachutes and coasted to the last turnout they were nine miles from the starting line and more than five miles from the end of the pits.
Bonneville racers employ all sorts of engines to fit into different classes. Previously powered by a Mazda rotary, this Nova Wagon now uses a Honda FC20 engine from an S2000.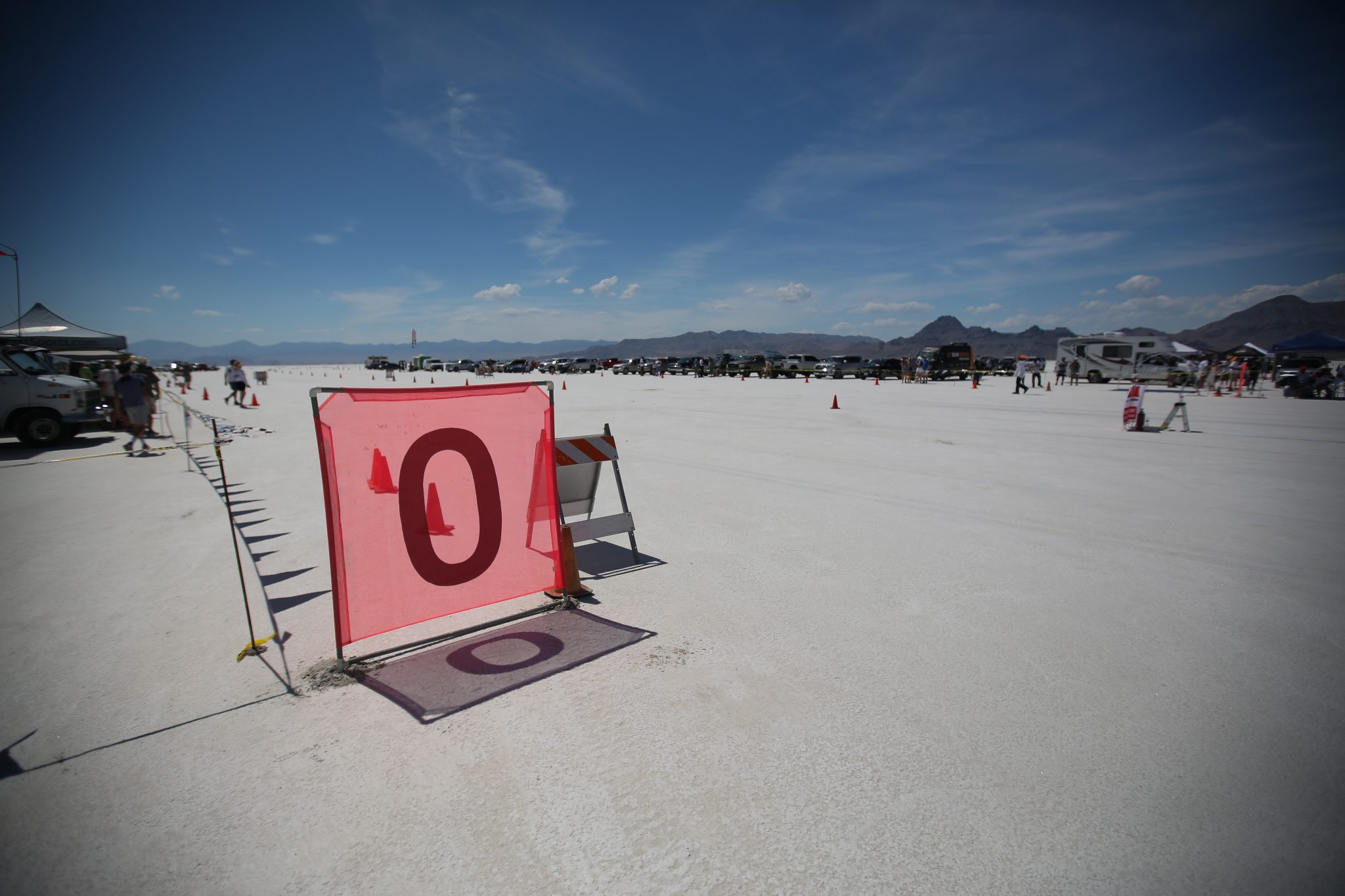 With fewer racers on the salt, the staging lanes on Saturday afternoon, the first day of racing, looked much more like the staging lanes from the end of the week after nearly everyone had headed home after either breaking their record or breaking their race car.
With dozens of car, truck, and motorcycle body styles further divided into classes based on engine displacement, fuel, and whether or not they use forced induction, it's not terribly common that two cars will be competing in the same class at the same time. This year, however, two blown gas streamliners were vying for the same record. Eddie's Chop Shop returned with its polished aluminum, all-wheel-drive, LS-powered beauty while the bright green Salt Shark also came with LS power. The unconventional looking streamliner is front-wheel drive with the driver ahead of the drive wheels.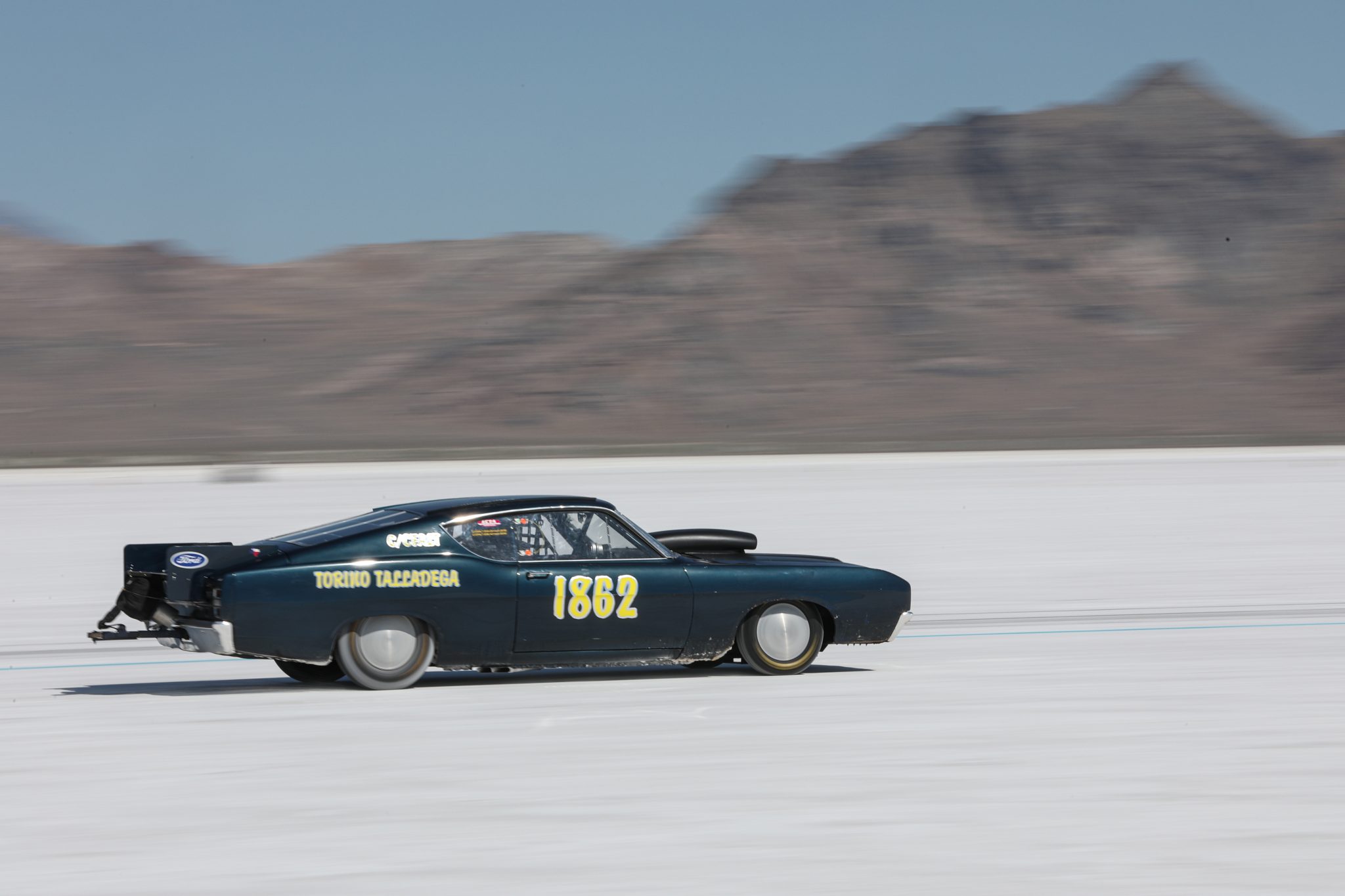 If you're going to race in a classic car class that allows minimal aerodynamic mods, you may as well start with a car that was designed with high speed in mind. Larry Wilson's Torino is a real Talladega and uses a retired NASCAR-style small-block with a 75-shot of nitrous.
This retro-futuristic streamliner sounds like nothing else on the salt. It's powered by twin 1000-cc three-cylinder snowmobile engines that sound like six weed-whackers running in unison. The streamliner class is the only class at Speed Week that allows for multiple engines.
Enjoy the salty sights of Speed Week 2020
---
Report by hagerty.com
---