Bonhams supports doctors and nurses with a charity auction. Patrick Masson, Bonhams Managing Director for the UK and Europe said: "The NHS staff and volunteers are heroes to us all. We at Bonhams are honoured to host this initiative and to donate the skills we have at our auction house to support those who are working so hard for us on the frontline."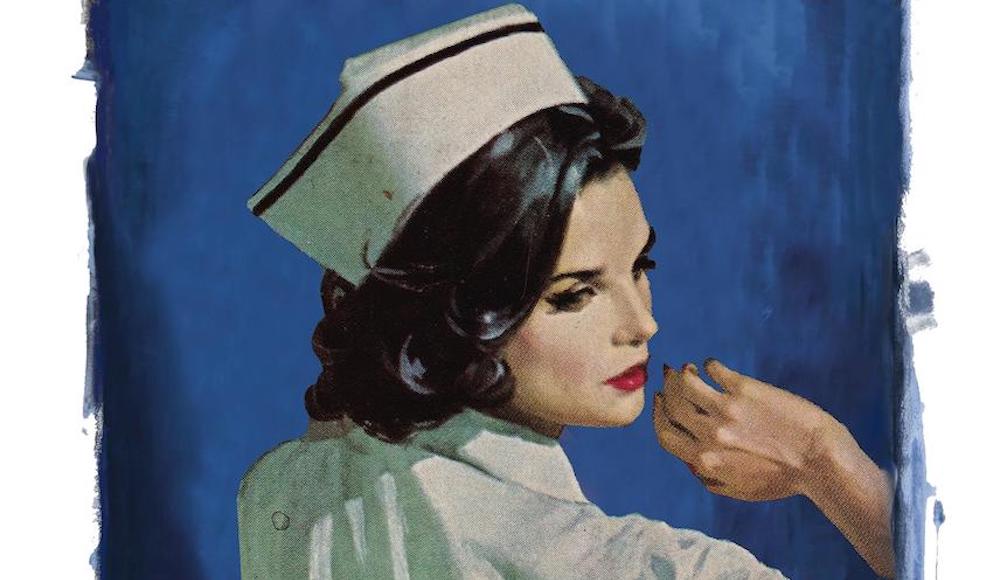 Money raised in the auction will go towards:
1. Funding well-being packs/gifts for staff and volunteers on wards/departments (this could include food, deliveries, high energy/protein bars/drinks, snacks, refreshments, wash kits, overnight stay kits.)
2. Cost of travel, parking, accommodation for NHS staff and volunteer's expenses
3. Other items as requested by NHS Charities that enhance the well-being of NHS staff and volunteers caring for Covid-19 patients.
---
Ends: 29 Apr 2020 – 12:00 BST.
Find out more here
---
Six-Time World Champion Lewis Hamilton's 2019 F1 Racing Suit Donated to Bonhams NHS Charity Auction
Are you a fan of Formula One? Want to acquire a piece of racing history? You can own Six-Time World Champion Lewis Hamilton's racing suit, worn during his 2019 World Championship-winning Formula 1 season.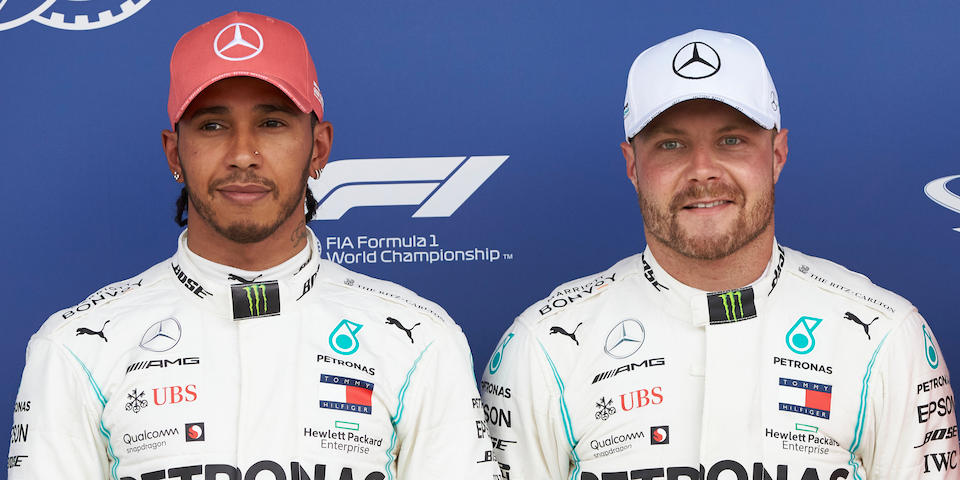 • There is also the opportunity to get your hands on Hamilton's Mercedes teammate Valtteri Bottas's 2019 racing suit.
• Another highlight of the auction is BWT Racing Point driver Sergio Perez's first racing suit of the 2020 campaign. Perez will even congratulate you on your new acquisition over the phone.
• McLaren has generously donated a McLaren Formula One racing suit worn and signed by the up-and-coming young star Lando Norris
• Williams has donated a VIP Experience at the 2021 British Grand Prix
These are just some of the pledges in Bonhams' not-for-profit digital auction that have been generously donated by the UK's leading sportspeople, alongside pledges by actors, musicians, and artists, all in aid of the NHS Charities Covid-19 Urgent Appeal.
The auction is being hosted at bonhams.com and is online now, running for three weeks until Wednesday 29 April. Bids can be made by visiting bids@bonhams.com or calling Bonhams on +44 (0) 20 7447 7447. All lots will be available to view online at bonhams.com/theblueauction.
Bonhams is waiving all charges which means 100% of proceeds are going to the NHS Charities Covid-19 Urgent Appeal. Funds from the NHS Covid-19 appeal will help support the health and wellbeing of NHS staff and volunteers supporting Covid-19 patients in ways above and beyond which NHS funding can ordinarily provide. The appeal has a target of £100 million.
Details of the generous donations are:
SIX-TIME WORLD CHAMPION LEWIS HAMILTON 2019 RACING OVERALLS. Britain's six-time Formula 1 World Champion Driver Lewis Hamilton is one of the greatest and most gifted racing drivers of all time. This race suit was worn by Hamilton during his 2019 World Championship-winning Formula 1 season during practice sessions at the following Grand Prix races: Monaco Free Practice 2, Austria Free Practice 2 and Silverstone Free Practice 2 – all as verified by the Mercedes-AMG Petronas Formula 1 team who have generously donated the suit. This is a unique opportunity to own a piece of motor racing history.
VALTTERI BOTTAS 2019 RACE SUIT. Since 2017 the Finnish race driver Valtteri Bottas has been team-mate to six-times World Champion Lewis Hamilton, racing for Mercedes-AMG Petronas in Formula 1. Bottas scored his first Formula 1 race win in the 2017 Russian Grand Prix and followed up with two more victories that year, in Austria and Abu Dhabi – to place third in that season's final World Championship result. Through 2018 Valtteri Bottas secured no fewer than seven second place finishes, and in 2019 he added race wins in the Australian, Azerbaijan, Japanese and United States GPs, plus another seven second places to take second place the Drivers' World Championship to team-mate Lewis Hamilton. The race suit was worn by Bottas during the 2019 Championship-winning season during the practice sessions at the following Grands Prix – Baku (Azerbaijan GP) Free Practice 3, Monaco Free Practice 3, Magny-Cours (French GP) Free Practice 1, and Silverstone (British GP) Free Practice 3.
A MCLAREN FORMULA ONE RACING SUIT WORN AND SIGNED BY LANDO NORRIS. Own a piece of motor racing history, a race worn McLaren racing suit signed by Formula One racing sensation, Lando Norris. The 20-year-old Lando Norris is the youngest ever British Formula 1 Driver and is set for an exciting future the sport. He is currently racing under the British flag.
A WIN-WIN WILLIAMS VIP EXPERIENCE FOR TWO AT THE 2021 BRITISH GRAND PRIX. A motor sports fan's dream weekend with the Williams F1 Grand Prix team starts with a Friday tour of the Williams factory and museum, as well as a look behind the scenes at race operations during a practice session, all followed by afternoon tea. You will then enjoy incredible Saturday and Sunday Grandstand tickets with access to the paddock and full hospitality in the Williams motorhome, including pit lane walks, viewing area session, driver meet and greet and an item of merchandise each.
2020 BWT RACING POINT F1 TEAM RACING SUIT USED BY SERGIO PEREZ. BWT Racing Point F1 Team is delighted to offer for auction Sergio Perez's first racing suit from the 2020 campaign. This Alpine star's fireproof suit made from Nomex was used by Sergio at the Barcelona test sessions from 19th to 21st of February – the first time Sergio got behind the wheel of the team's 2020 car, the RP20. The suit was also used at the second test session from 26th to 28th of February. Finished in the distinctive pink colours of the team's title partner, BWT, this suit was destined to be used by Sergio at the Australian Grand Prix, a race which was ultimately postponed. Since returning from Melbourne, the racing suit has been beautifully framed by Memento Exclusives ready for display.The lucky auction winner will also be able to speak with Sergio Perez for ten minutes on a special video call later in the year. The 2020 season will be Sergio's tenth F1 campaign and his seventh with the Silverstone-based team. He is one of the sport's brightest talents having achieved 8 podium finishes to date.
A MOTOR SPORTS ENTHUSIAST'S 'DREAM TICKET' FOR FOUR: A VIP VISIT TO THE ROFGO GULF HERITAGE COLLECTION. A phenomenal opportunity to visit Roald Geothe's magnificent Rofgo Collection that has been pieced together by Adrian Hamilton over an eight-year period. Adrian will personally show you around the collection and treat you to lunch at ROFGO's world renowned new premises in Hampshire. Comprising 38 of the finest Gulf racing cars, including the legendary Ford GT40 sporting the iconic blue and orange livery, this lot is available for four guests.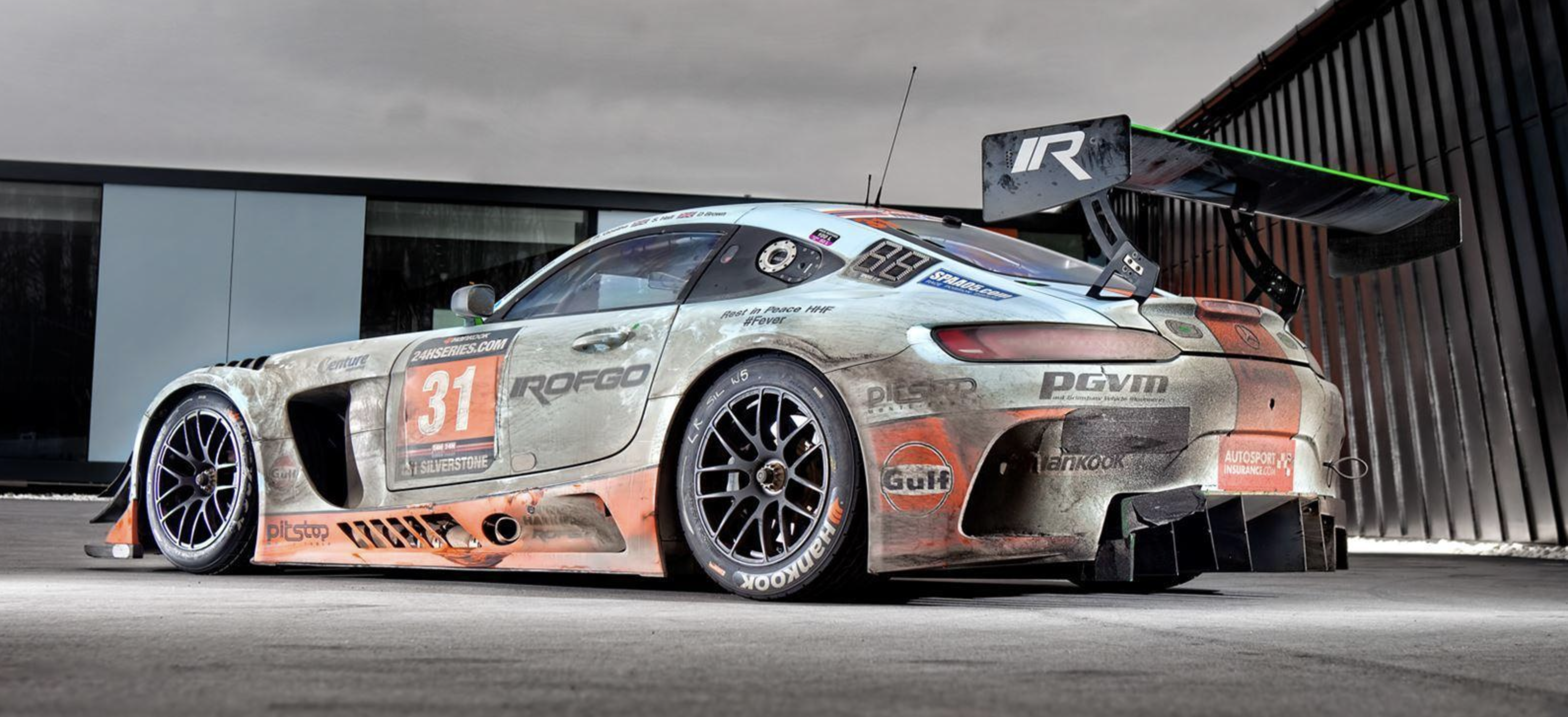 A BESPOKE RIDING LESSON WITH UK CHAMPION FLAT JOCKEY OISIN MURPHY, PLUS A 'WALK THE COURSE' WITH HIM ON A MAJOR RACE DAY. Oisin Murphy, the current UK champion flat jockey will give you a bespoke personal riding lesson (for one person) either on the rider's own horse, or on a horse based on the bidder's riding ability. Oisin is also offering to walk around one of the feature racecourses in the UK with you and a guest (date and venue to be agreed) – a unique opportunity to hear Oisin's tactics about the upcoming race on a major race day.
For fans of other sports:
A TENNIS MASTERCLASS WITH GREG RUSEDSKI AND A SIGNED RACQUET FROM HIS US TENNIS OPEN FINAL. Greg is kindly offering to put you through your paces in an hour's tennis coaching session at either The All England Tennis Club, Wimbledon, or The National Tennis Centre in Roehampton, and provide you with tips from a former top 10 world ranked tennis legend. Greg is also giving you one of his racquets from his 1997 US Open final for you to remember this fantastic experience.
A ROUND OF GOLF WITH NAGA MUNCHETTY. Get the inside track from Naga on some of her favourite interviews on the sofa of BBC Breakfast and her time on Strictly Come Dancing, as she takes you around 18 holes at the beautiful Batchworth Park Golf Club.
Ellie Orton, Chief Executive of NHS Charities Together, said: "As the nation adjusts to life in lockdown, the commitment of NHS staff and volunteers shouldn't be far from our minds. These are the people who leave their homes to care for others and work tirelessly in the face of the virus when they're needed most. It's easy to feel powerless in these challenging times but this campaign is a way we can make a difference, to look after these heroes so they can give the best care possible in these unprecedented circumstances."
Report by bonhams.com
---