An exclusive collection of more than 50 British motorcycles – and motorcycle-related cars – direct from the National Motorcycle Museum will be offered by Bonhams Motorcycle Department at the highly-anticipated Winter Sale on the weekend of 11-12 December at Bicester Heritage.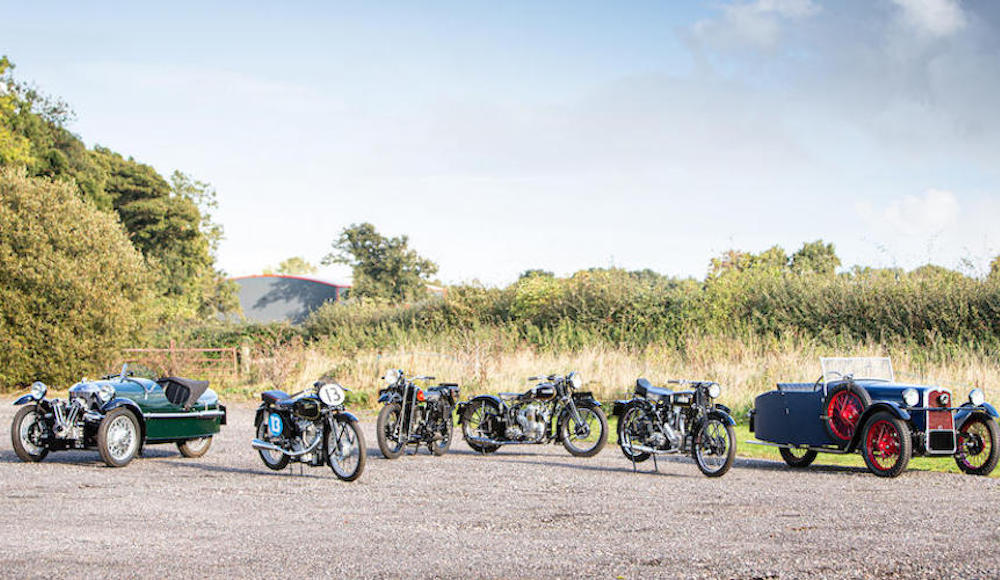 The National Motorcycle Museum Reserve Collection showcases the most evocative names from the golden era of British motorcycling – and beyond – from Ariel and Velocette to Triumph and Vincent, via Norton and Royal Enfield.
---
Click here for further information
---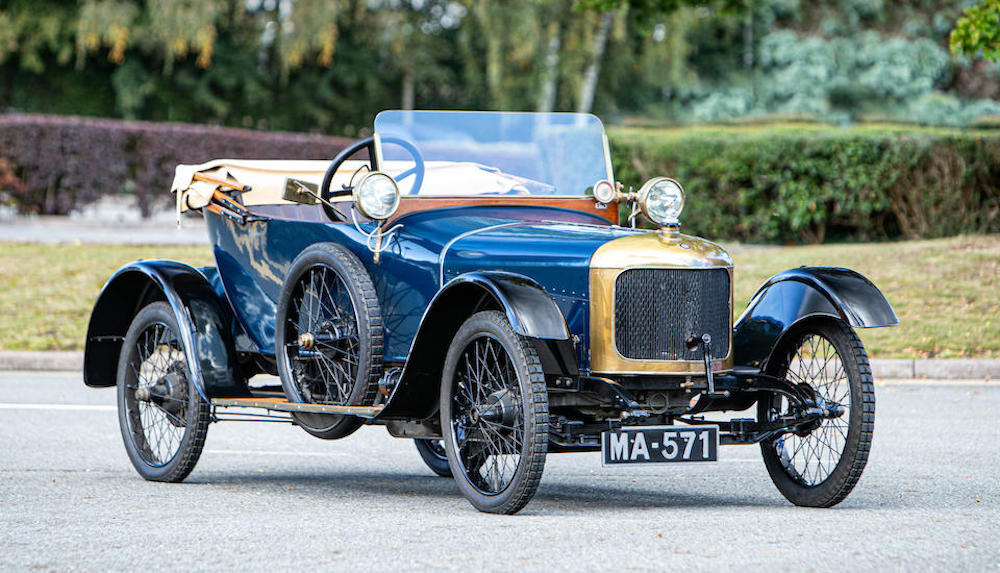 1921 Douglas 10hp car, estimate £10,000 – 15,000
The collection also includes a quartet of cars or cycle cars produced by motorcycle manufacturers, including the believed sole surviving 1921 Douglas 10hp car, one of only six built. Formerly the property of the late Lt. Col 'Tiny' Ayers, it is offered in a good restored condition, with an odometer reading of 3,834 miles, its estimate is £10,000 – 15,000.
The National Motorcycle Museum is recognised as the largest exhibitor of British motorcycles, with 1000 machines fully-restored to their original specification representing 170 different marques spanning 120 years of motorcycle manufacturing in the British Isles.
James Hewing, Director, The National Motorcycle Museum, said: "We are pleased to be offering enthusiasts and collectors the opportunity to acquire motorcycles from our Reserve Collection, with those that have been restored in our own workshop having a solid silver plaque fitted to them confirming the provenance.
"This year's events have given us the time to assess our reserve and duplicate inventory, and we can now look forward to reopening having freed up some desperately needed storage space."
Ben Walker, International Department Director for Bonhams Collectors' Motorcycles, "We are delighted to have been entrusted with this premium patriotic collection from such a prestigious name in the motorcycle world."
The National Motorcycle Museum will line up with a trio of other important one-owner collections,
synonymous with Bonhams motorcycle sales, representing a diverse range of classic and vintage motorcycle marques and models.
---
Among the Nortons are two models inspired by the sporting partnership with John Player Special, a 1990 Norton F1, estimate £20,000 – 30,000 and a 1974 950cc JPN Replica, estimate £8,000 – 12,000.
---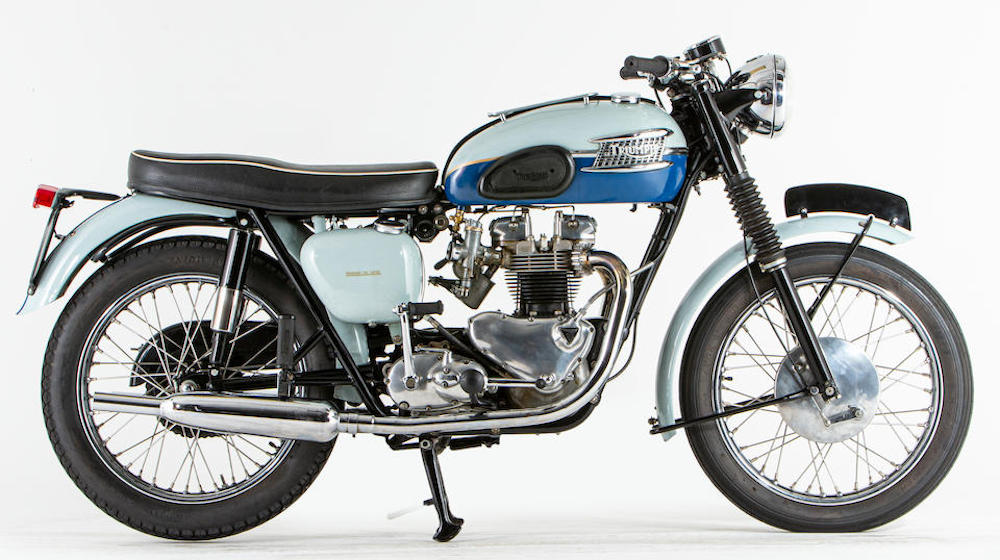 Triumph is represented by an early example of its quintessential post-war 'Bonneville', a 1960 T120, estimate £10,000 – 15,000 and a trio of Valmoto Racing Motorcycles from the 2003 season, all estimated at £16,000 – 20,000.
---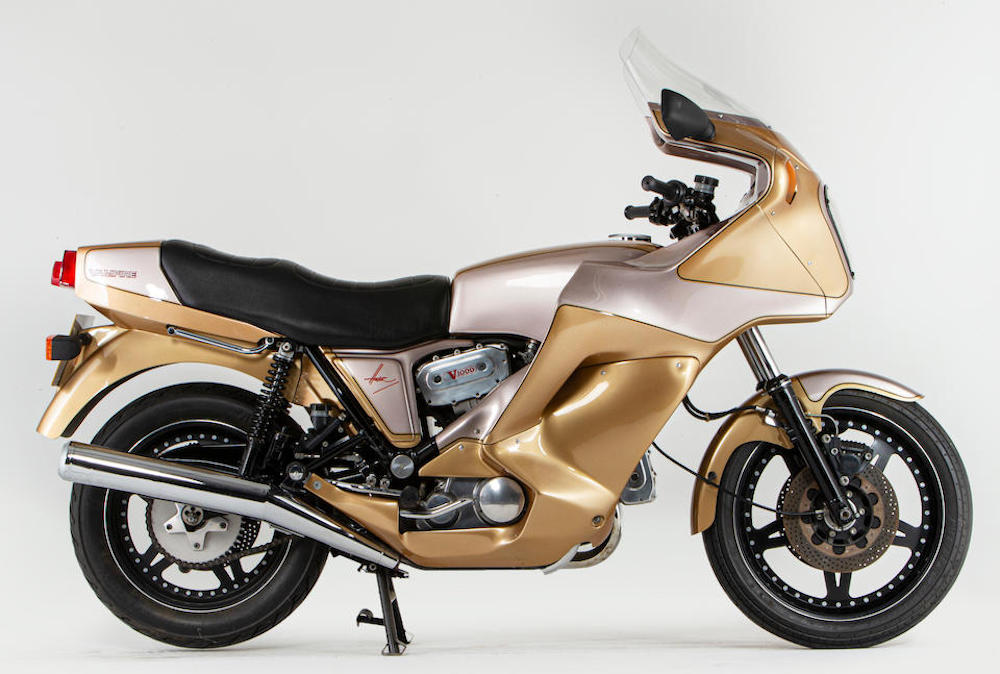 More unusual offerings include the oldest surviving Hesketh Vampire from 1982, estimate £15,000 – 25,000, a luxury super tourer which was the brainchild of Lord Hesketh, founder of the eponymous and flamboyant 1970s Formula One racing team.
---
The Connoisseur Collection, led by a brace of Brough Superiors, (a 1937 Brough Superior 11-50HP and 1937 Brough Superior SS80, both with estimates of £50,000 – 60,000), offers numerous blue-chip examples from the estate of a late motorcycle connoisseur.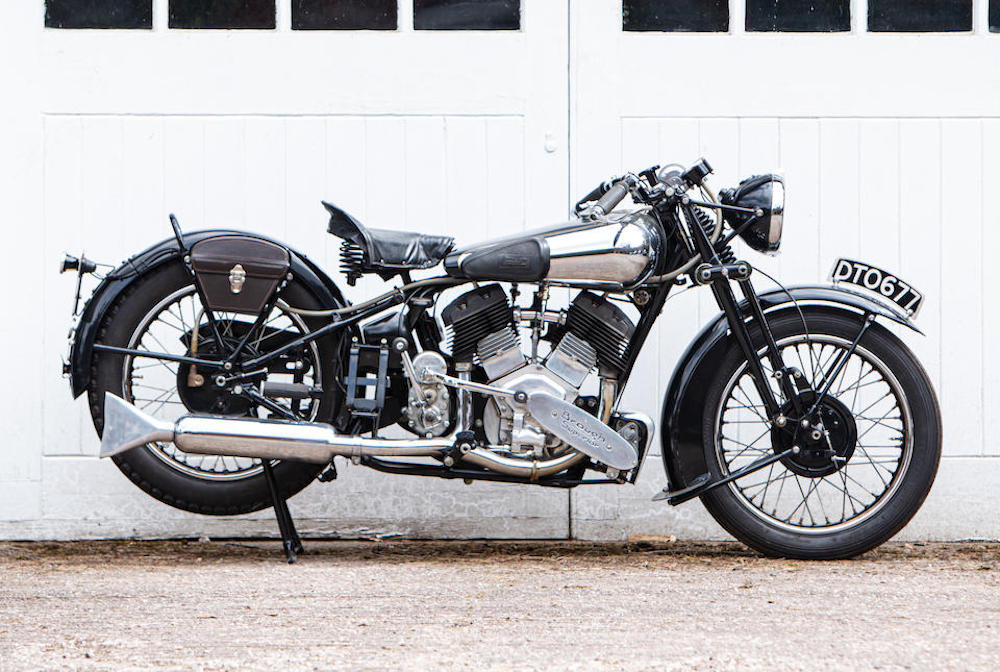 ---
The Competition Collection of trials bikes is headlined by The Ex-Works; Ron Langston; 1958 ISDT Ariel HT5 (£10,000 – 15,000), a class-leading heavyweight trials iron and a gold medal winner at the '58 ISDT.
---
The final collection consigned so far comes direct from Carole Nash, a stalwart of the motorcycle community and founder of the namesake and industry leading motorcycle insurer, which includes a 1914 BSA 4¼hp Model H Motorcycle Combination (£14,000 – 18,000), offered in barn-find condition.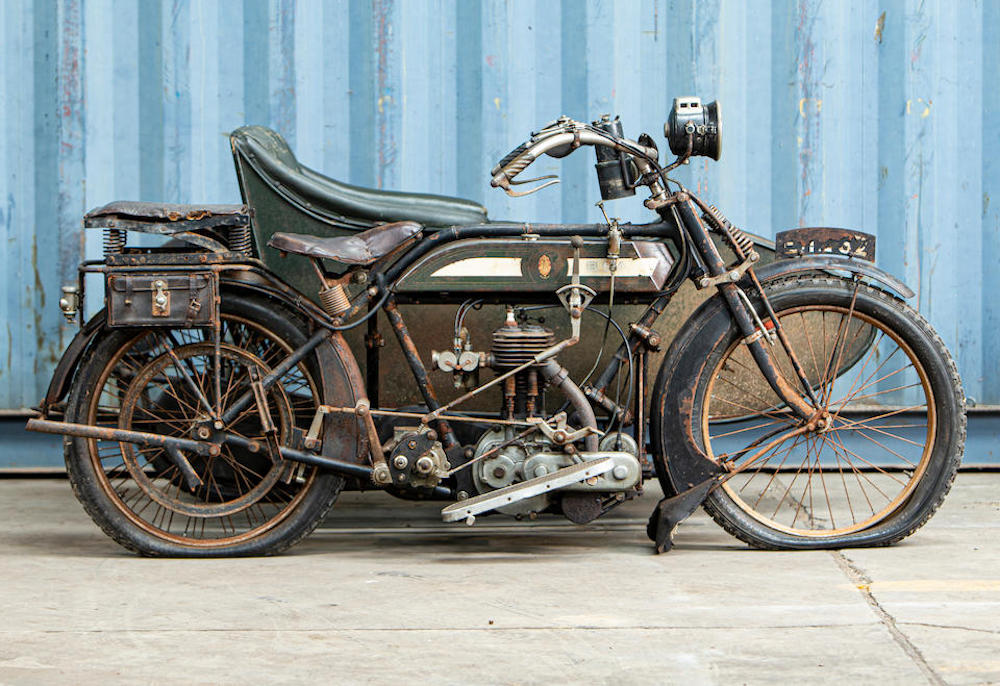 ---
The Winter Sale will be a live and online auction, with an auctioneer at the rostrum, with bids accepted online, by telephone or by absentee bids.
The sale will be on view in the 50,000 sq ft former RAF Bomber Station hangar at Bicester Heritage, with pre-sale viewing on 3 and 5 December by appointment only.
The Winter Sale will be a live and online auction, with an auctioneer at the rostrum, with bids accepted online, by telephone or by absentee bids.
Report by bonhams.com
---