As the first product in Bentley Mulliner's new Coachbuilt portfolio, the new Bacalar affords its 12 customers even greater opportunity to express their personal tastes in the form of the ultimate open-air Grand Tourer. While work on the new car is paused until Bentley's Crewe headquarters reopens, the process of developing the unique, bespoke specification of each example can begin.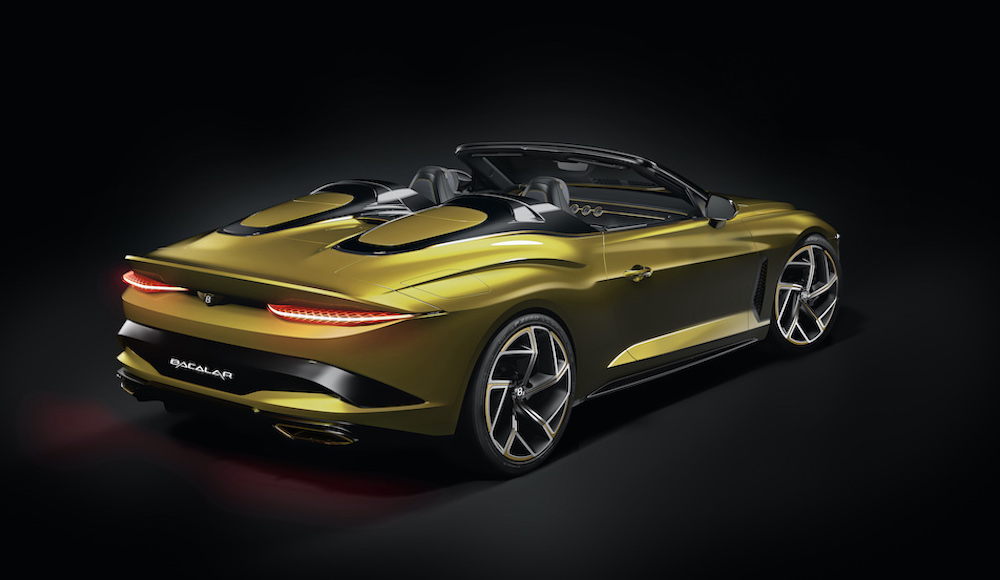 Sharing not one exterior body panel with any other Bentley model, the Bacalar is a true statement of master craftsmanship, with ultra-bespoke interior finishes being limited only by the imagination of customers
The style of each of the 12 Bacalar examples will be uniquely specified in collaboration with individual customers and the Bentley Mulliner team. Never before seen paint options, exterior treatments, interior finishes and materials are the essence of what makes the Bacalar a genuine coach-built car.
Bentley Mulliner Bacalar is the most bespoke Bentley ever made
Six example specifications created by Bentley Design Team showcase possible range of customisation – but customer choice is limitless
Each of the 12 cars produced to be totally unique
Customers to co-create Bacalar with the Bentley Mulliner Team
'Design your own Bacalar' competition opens
Click here for further information
Report by bentleymedia.com
---