The 300 SL Club rally which was staged on the last weekend in August in Polling in cooperation with HK-ENGINEERING was a complete success despite the bad weather. As a result of the corona pandemic this year's annual 300 SL meeting could not take place and so a replacement "late summer trip" to Murnau on the Staffelsee lake in Bavaria was organized by the 300 SL Club.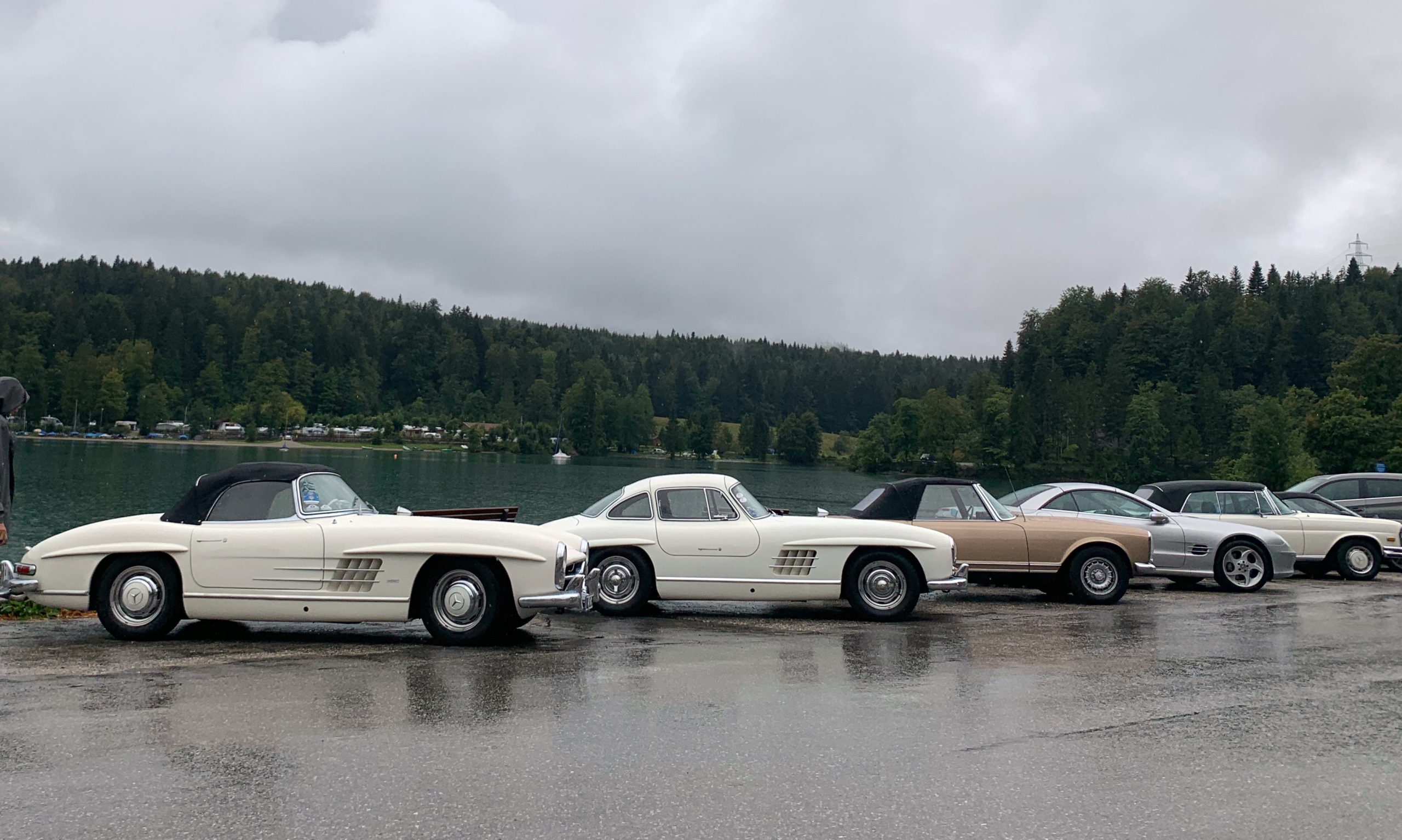 On Friday, August 28, 2020 twenty 300 SLs rolled into the inner courtyard of our the old brickyard in Polling to enjoy the cozy atmosphere in the company of our classic car family. A guided tour through our factory aroused great enthusiasm and many participants were fascinated by what they saw. Most of whom, in fact, had not seen the old brickyard after the restoration work had been completed last year. Impressed by the very special ambience, the day ended with delicious food, fantastic live music and a nice drum performance by the mountain costume club "d'Ammerbergler" who are from Polling.
Unfortunately, the weather for this rally weekend turned out to be a little inclement. To compensate, they were able to enjoy virtually free roads almost without motorbikes or bicycles. The selected route led them past the turquoise-blue waters of the Walchensee lake to the Eng in Austria and was lined with picturesque rivers, imposing, cloud-shrouded peaks and free-roaming and curious herds of cows.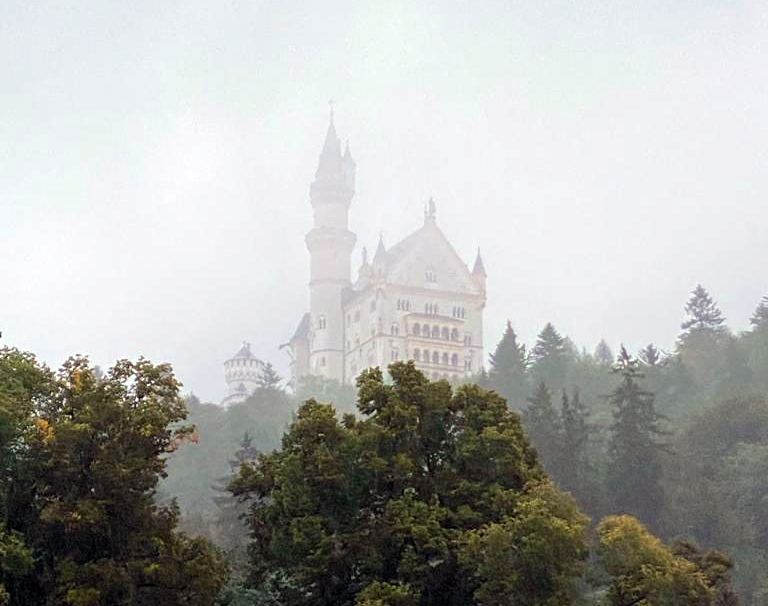 At the end of this successful rally, part of the group went on a trip to the Neuschwanstein Castle. From the Marienbrücke bridge they hoped to catch a glimpse of the famous fairytale castle. The fog slowly cleared and the view of the imposing and famous castle was revealed.
HK-Engineering is already looking forward to their next meeting and wishes friends a colorful and sunny autumn for many beautiful trips.
Report by hk-engineering.com
---