Svart – the World's first energy-positive off-grid destination aims to inspire discerning travellers to care for the protection of nature, preservation and the importance of the pristine polar region.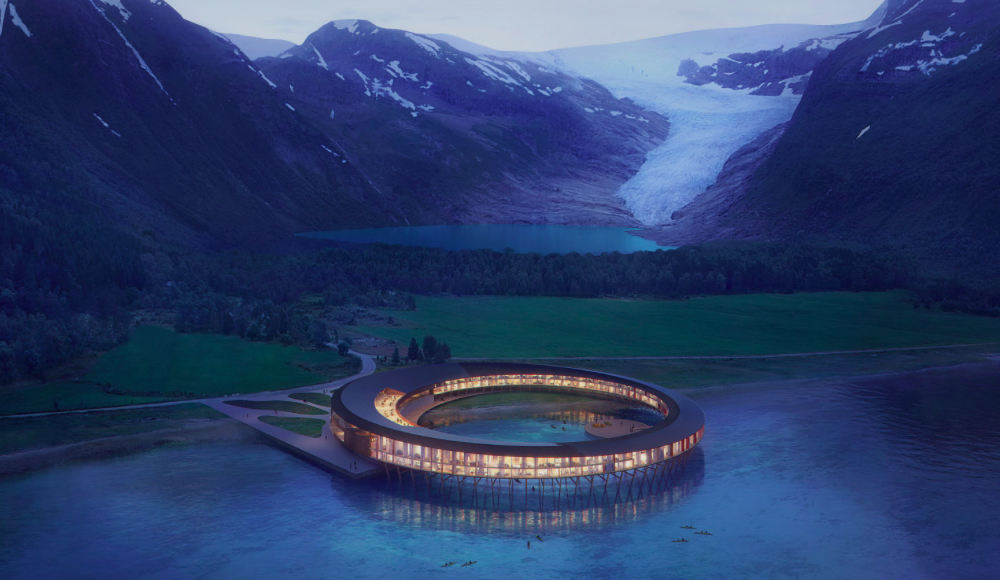 A visit to Svart will be an experience in real value of living, feeling the raw, unspoiled nature, while enjoying activities in breathtaking surroundings.
INTEGRATED ARCHITECTURE
Inspired by local coastal building traditions and nature, dissolving the boundary between land and water.
We aim to transform how we look at hotels and introduce hotels' future through a sustainable, innovative approach to design, technology, construction, operation and guest journey.
THE FUTURE OF HOTELS
Svart is to become the first self-sustainable bespoke resort, aspiring travellers to care for the protection of nature preservation and the importance of global environmental issues and education via the local community.
Svart will demonstrate how contemporary traveller can contribute to our planet's sustainable growth without sacrificing modern-day living frills and comforts.
A holistic approach for tranquillity enhancing the guest journey with the most profound sense of lifestyle and wellbeing, evolution and sustainable awareness.
HIGHEST STANDARDS
Svart is the first building to be designed and built according to the highest energy efficiency standards in the northern hemisphere and aim to meet the Paris agreement environmental standards. We estimate the hotel to save 85% of its annual energy consumption and harvest enough solar energy to cover both the hotel operations, including its boat shuttle operation and the energy needed to construct the building.
The ambition is to further our goals and develop scalable technology and operational know-how to replicate and introduce on other developments to reduce energy consumption, improve building standards and upgrade practice values and profitability.
Click here for further information
more information: svart.no
---