For some nations, the answer is quite simple. Especially if they only make one car. For others, you'd need to stage an emergency debate in parliament. What is each country's best supercar? Goodwood can't give you a definitive answer – it's a bit of a subjective matter in many cases.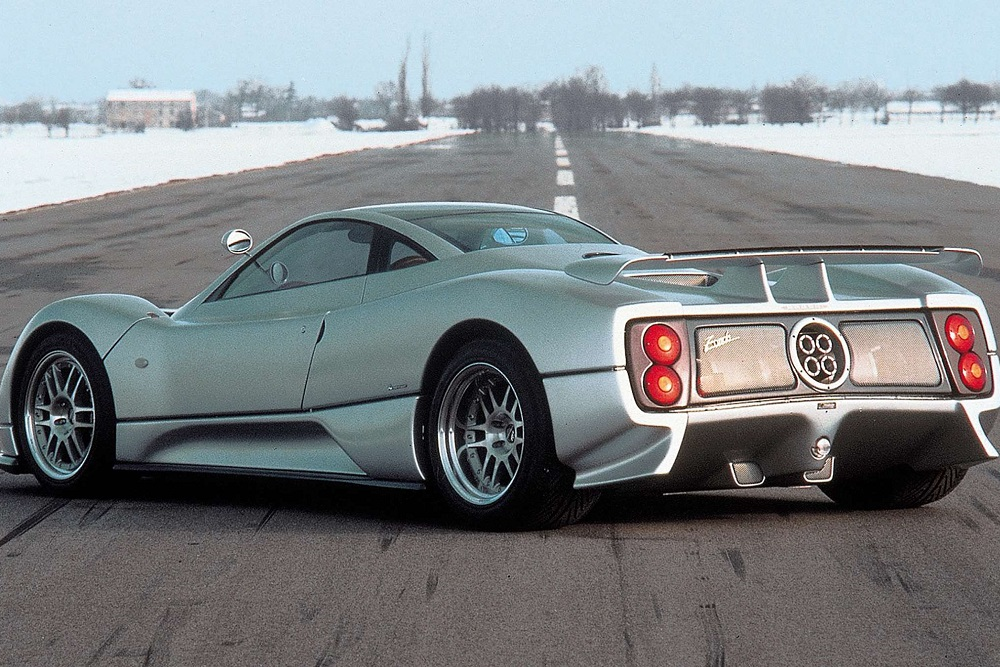 Obviously, not every single country has an entry here, so Goodwood has tried to spread the wealth a bit. Read on for the runthrough of the world's best supercars.
Argentina – Pagani Zonda
Now obviously, Pagani is an Italian company and its cars are very much designed, engineered and manufactured in Italy. But the company's founder, Horacio Pagani, is Argentinian. He was born in Casilda, a town a good 200-mile drive north of Buenos Aires, and it was here where the legendary designer's spark for automotive engineering burst alive. So in the interest of packing this list with as much reputable metal as possible, we've crowned the man's iconic Zonda as the king of Argentina's automotive wares. It was even set to be named the Fangio F1, after legendary five-time Formula 1 world champion Juan Manuel Fangio.
Austria – Milan Red
Austria's Magna Steyr has manufactured some serious performance cars. The Aluminium body of the Mercedes-AMG SLS was made by the Graz-based contractor, while the four-door Aston Martin Rapide was made there for a bit as well. Right now, brand new Toyota Supras are leaving Magna's factory. The Milan Red, however, is a totally home-grown item. Revealed in 2018 as a hypercar "bringing to the road the cutting-edge know-how of Austrian companies," under the wild bodywork is a 6.2-litre V8 with four turbochargers, developing a colossal 1,325PS (975kW). 99 were planned to be made, but the project has gone quiet.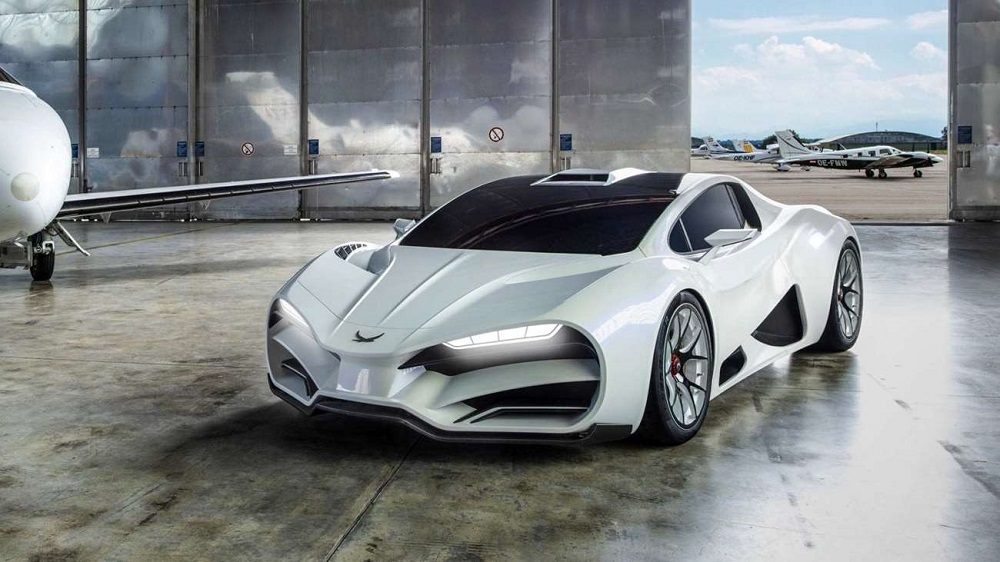 Australia – Brabham BT62
Australia's best known car brand, Holden, ceased home-based production towards the end of 2017. So the arrival of the Brabham BT62, manufactured just north of Adelaide, was bang on time for Aussie petrolheads when it made its debut early in 2018. Ok, it's a limited run machine with a price tag of over £1million depending on which one you opt for – ranging from the stripped out Competition version to the road-going BT62R variant. But it's a great showcase of Aussie engineering, reviving the Brabham name with serious track-day intent and a thunderous V8 soundtrack, courtesy of a 5.4-litre lump putting out 700PS (515kW).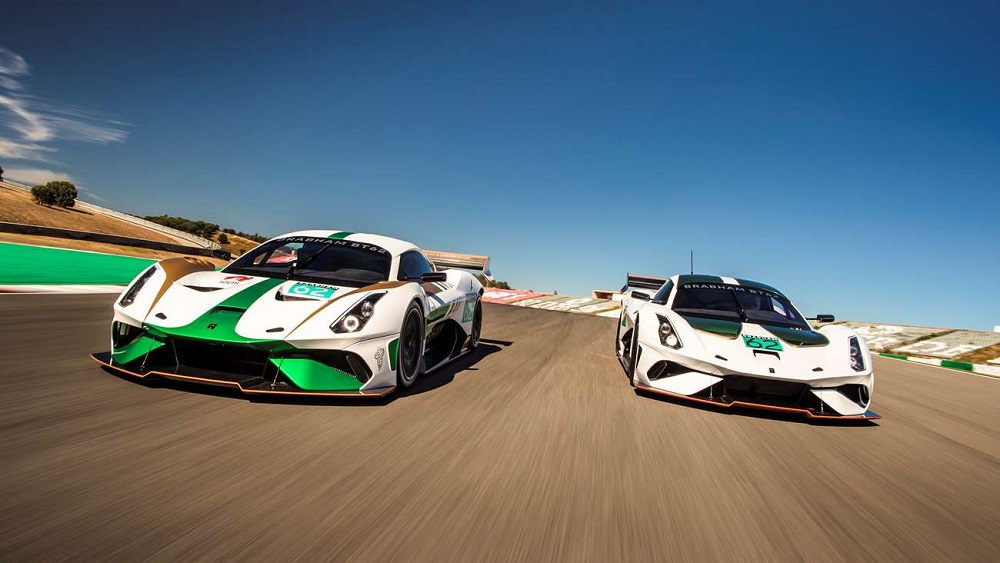 Belgium – Gillet Vertigo
Belgium's best known automotive export is a PlayStation sensation. The wild looking Gillet Vertigo (pictured here in Pikes Peak format) is probably best known for its two virtual manifestations in the Gran Turismo racing game series. On track in real life, the Vertigo has completed the Spa 24 Hours three times, but a Le Mans attempt in 1997 ended in pre-qualifying. Road-going versions have been produced since 1992, steadily evolving over the years to move from Alfa-Romeo sourced V6 power to Maserati's 4.2-litre V8.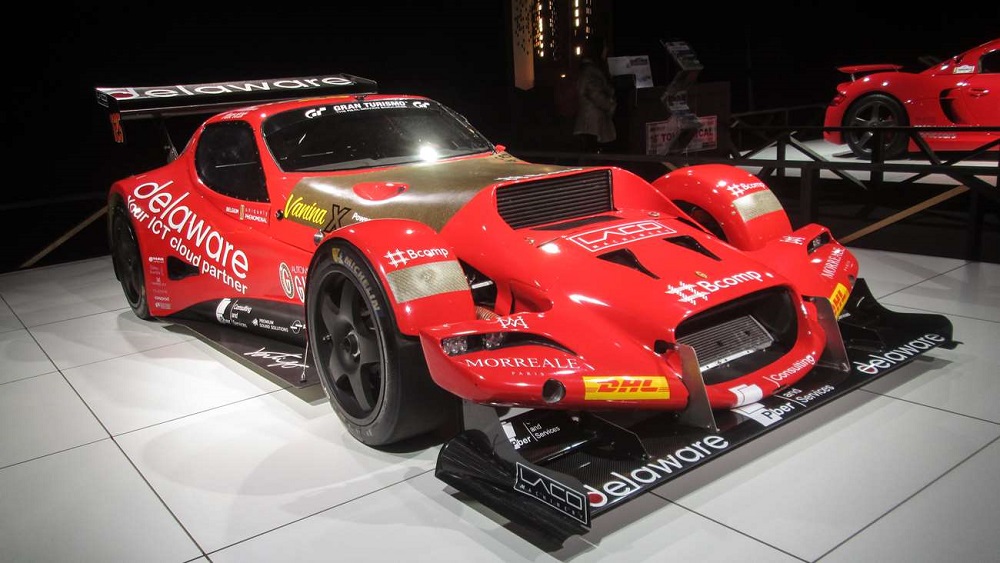 China – NIO EP9
China's automotive industry is making huge headway in electric vehicles, so perhaps it's not a surprise that the nation's best-known supercar is an EV. In fact, it might do the NIO EP9 a disservice to call it a supercar, given it boasts hypercar levels of performance. Battery and motor technology derived from the NIO Formula E team results in a power output of 1,360PS (1,000kW), and the EP9 laid down a marker in 2017 when it smashed the Nurburgring lap record for electric cars, only beaten by the Pikes Peak scaling Volkswagen ID.R.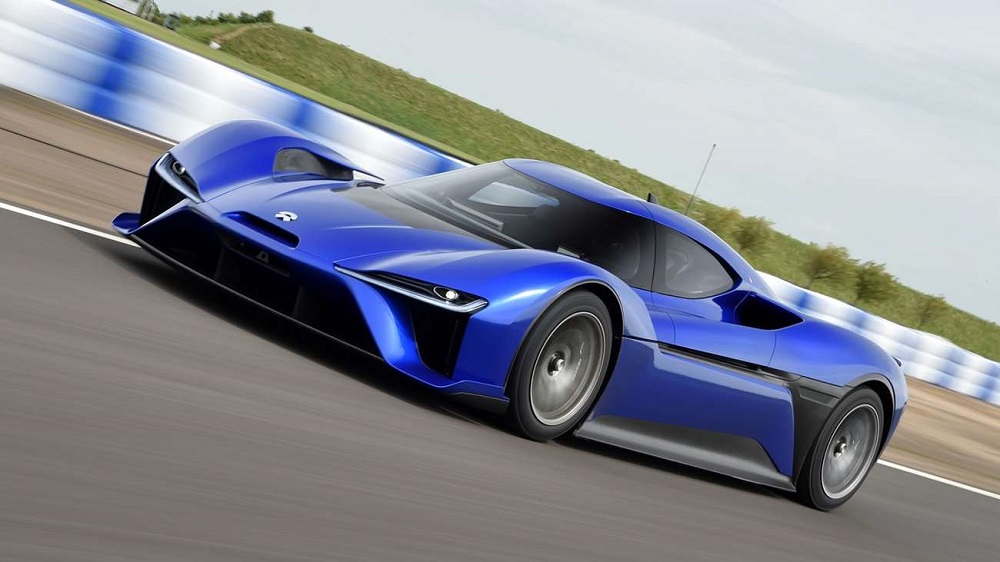 Croatia – Rimac Nevera
Croatia's Mate Rimac may well be Europe's answer to Elon Musk. The Croatian entrepreneur and engineer has already courted the attention of Porsche and Bugatti in a big way, attracting funding and investment from the former and creating a new joint venture with the latter – Bugatti Rimac – which essentially handed control of Bugatti's future over to the Croatian firm. The Nevera is Rimac's present day offering, though there's little else on the planet with such astonishing numbers. Power of 1,940PS (1,426kW) from a quad-motor electric drivetrain enables 0-62mph in two seconds flat, while the all-electric hypercar is good for a range of up to 340 miles, too.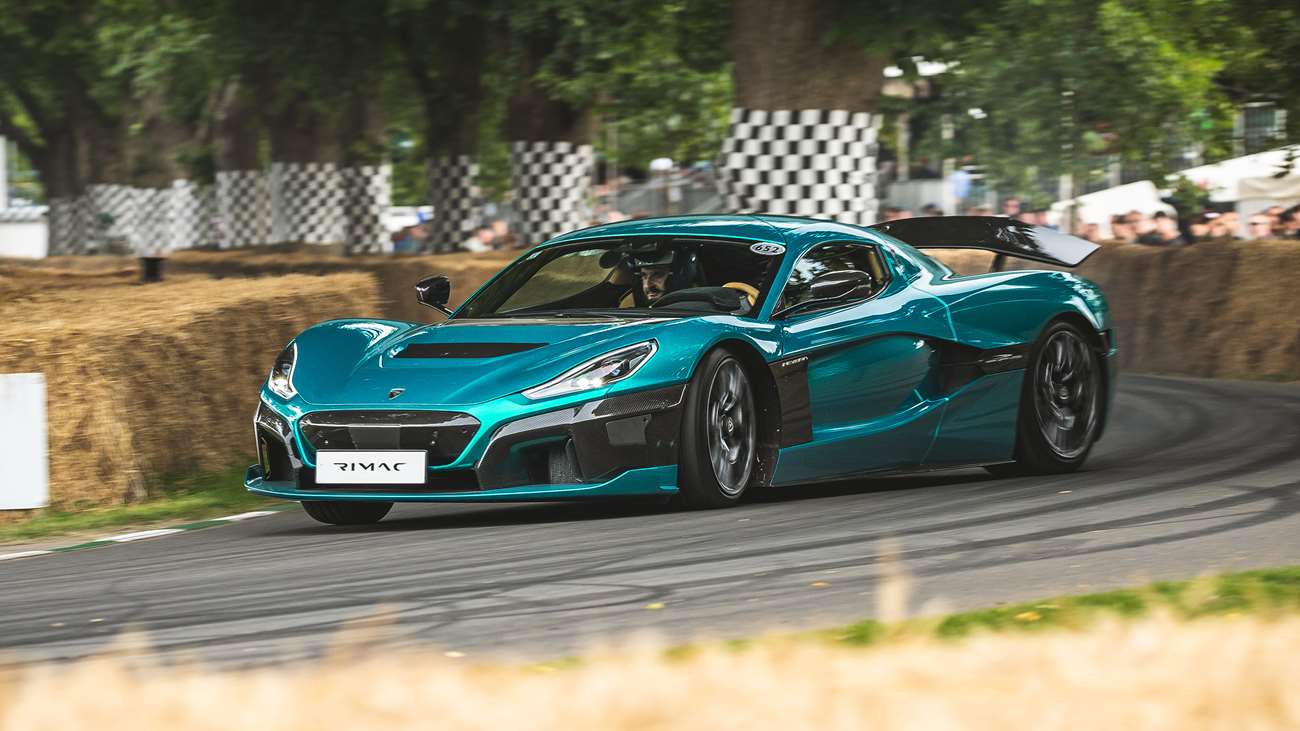 Czech Republic – Praga Bohemia
Skoda has a rich rallying history, but obviously no supercar to speak of. Step forward Praga, with the Bohemia. It's essentially a Czech alternative to the Aston Martin Valkyrie, being developed with the help of Formula 1 and IndyCar podium finisher, and GP2 champion Romain Grosjean. It's a track-bred hypercar featuring aerodynamics and chassis work not a million miles away from Aston's ultimate track toy. But at its heart is the twin-turbocharged V6 from the Nissan GT-R, tweaked with assistance from UK tuner Litchfield to produce 700PS (515kW). In a car weighing less than a tonne, capable of producing 900kg of downforce at 155mph, it's no surprise that Praga claims the Bohemia will set lap times rivalling full-blown GT3 class racers.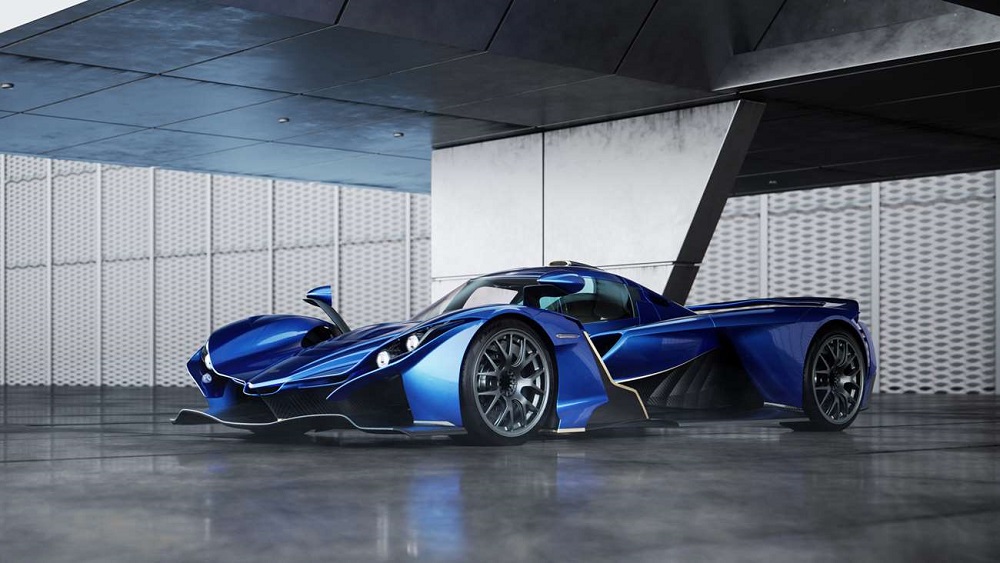 Denmark – Zenvo TS1
The Zenvo TS1 from Denmark stands out as quite a unique offering in the hypercar world. It's built around a bespoke 5.8-litre twin-supercharged V8 which is developed in house – no powertrain borrowing here – which develops 1,119PS (823kW) in the base TS1 GT. Top speed is 233mph while 0-62mph takes just 3.0-seconds. However, it's the hardcore Zenvo TSR-S version that's the most notorious member of the TS1 litter, with its wild active rear spoiler that tilts through corners.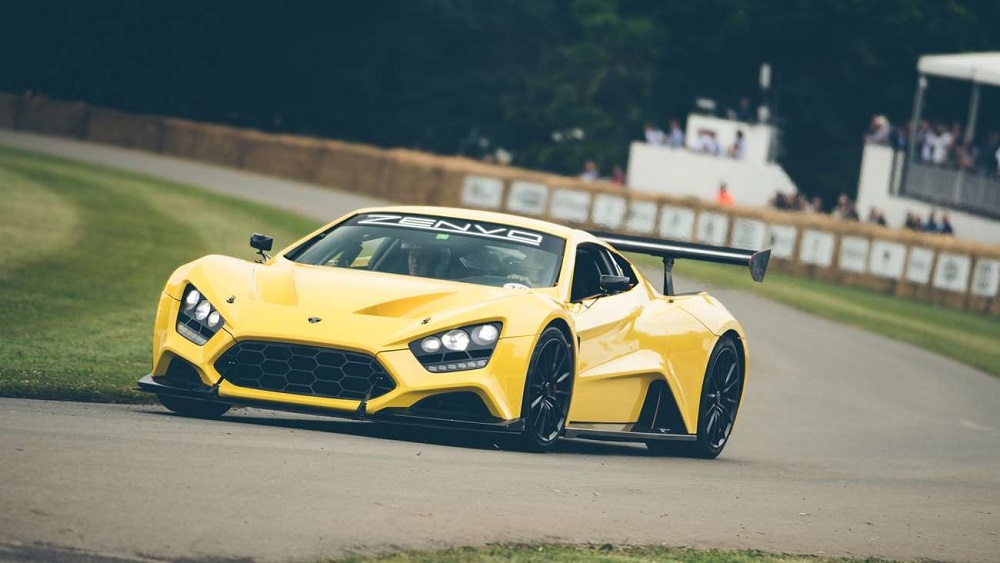 France – Bugatti Veyron
Bugatti's nationality is generally regarded as French, but the marque's history is a little more complicated than that. Bugatti was founded by Italian born Ettore Bugatti in Molsheim, Alsace, in 1909, which was then part of Germany. The company struggled after Ettore's death, leading to revival and relocation to Italy in 1987 where the iconic EB110 was produced. The company was bought by the Volkswagen Group in 1998, and with German VW money behind it, the groundbreaking Veyron and Chiron hypercars returned Bugatti production to France.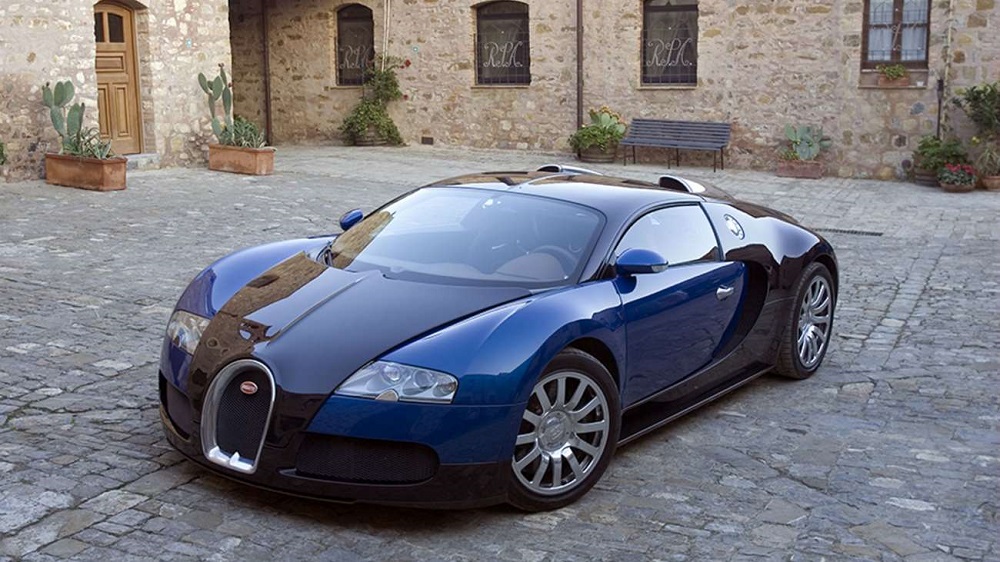 Germany – Porsche Carrera GT
Germany's rich performance car history makes choosing a definitive champion a real headache. But the Porsche Carrera GT certainly makes a mightily strong case for itself. Firstly, it's a bona-fide supercar to a tee – not a musclebound grand tourer like the McLaren-Mercedes SLR or a homologation special like the 911 GT1 or the 959. Secondly, it's difficult to ignore the romanticism of the GT's development. Sitting pride of place in the carbon-fibre tub is its magnificent, screaming 5.7-litre naturally aspirated V10, derived from an abandoned Porsche project to provide a Formula 1 customer engine to teams in the early 1990s. It was greenlit as a labour of love, financed by the influx of cash Porsche found itself receiving after the launch of the first-gen Cayenne SUV.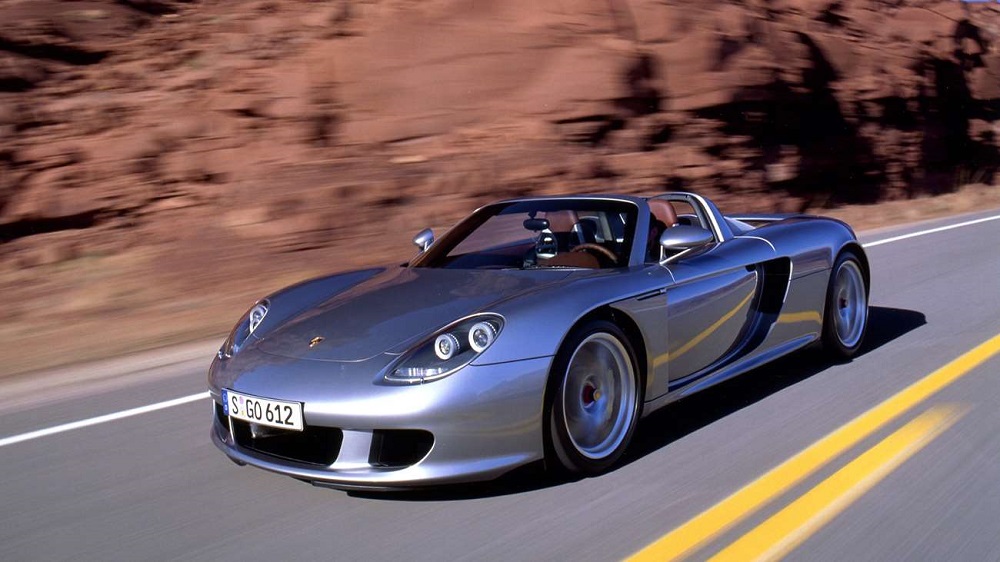 Italy – Lamborghini Miura
With so many iconic supercars to choose from, Italy's representative likely has to default to the car that started it all. The Lamborghini Miura is widely regarded and credited with being the very first supercar, or at least the first one to capture the attention of wider society. Integrating a transversely mounted 4.0-litre V12 behind the passenger compartment, it was the car to popularise mid-engined configurations in performance road cars, while its looks began the transition of Lamborghini from a maker of conservative-looking grand tourers to a designer of some of the wildest cars on sale – a selling point the brand forced home with the Miura's replacement, the wild Countach, in 1973.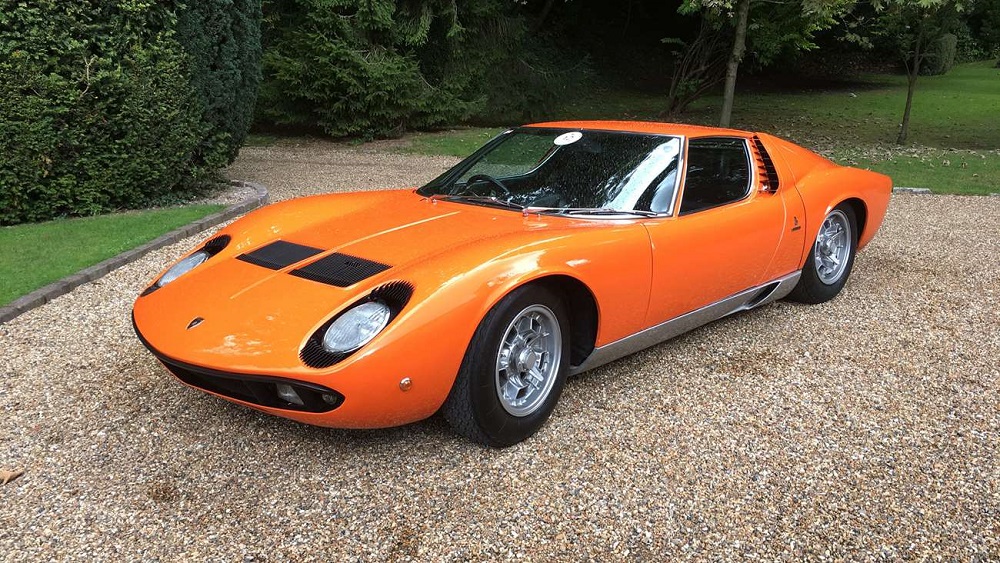 Japan – Lexus LFA
There's a Honda NSX shaped elephant in the room. But while Honda's iconic mid-engined supercar of the 1990s proved to the world that Japan could build a supercar to rival Europe's best, the Lexus LFA rammed the point home in quite spectacular style. Designed as a halo model for Lexus, the LFA's front engine, rear-wheel-drive configuration played host to a bespoke 4.8-litre naturally aspirated V10, each cylinder equipped with an electronically controlled throttle body. The end result was a screaming, ultra-responsive power unit with a 9,500rpm redline and power of 560PS (412kW). Lexus only made 500 LFAs, its scarcity resulting in high-profile, seven-figure sales in recent years.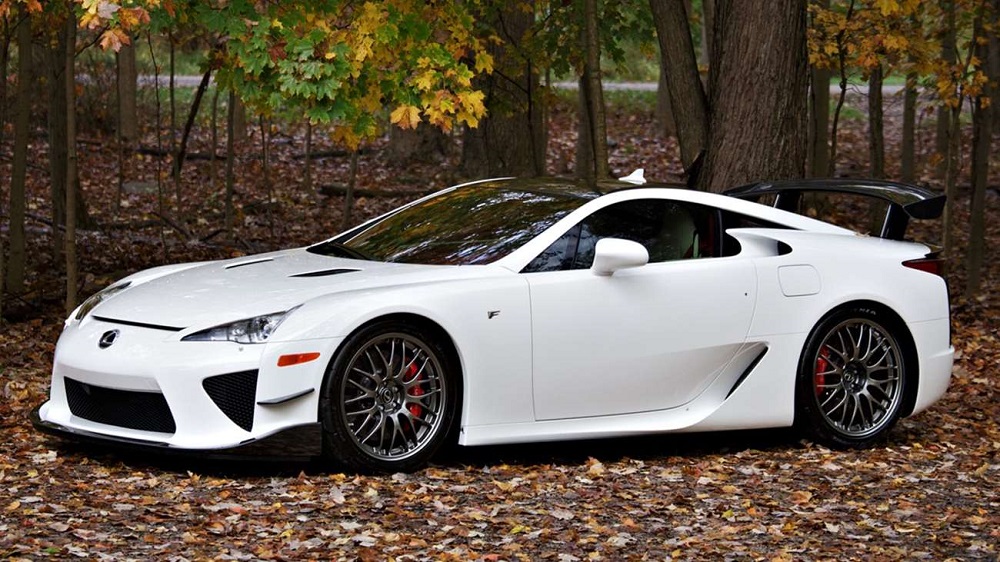 Mexico – VUHL 05RR
Mexico's contribution to the world of performance cars is crowned by the VUHL 05RR. This lightweight, BAC Mono/Caterham Seven/KTM X-Bow rival weighs under 700kg and manages 0-62mph in just 3.7 seconds in standard 05 form. But the 'RR' version, which made its debut at the 2016 Festival of Speed, is where the 05 takes a turn away from lightweight performance into full-blown hypercar baiting territory. Still powered by a Ford EcoBoost 2.3-litre four-cylinder petrol engine shared with the now gone Focus RS, power steps up to 400PS (294kW) to deliver a searing 600PS-per-tonne and 0-60mph in just 2.7 seconds.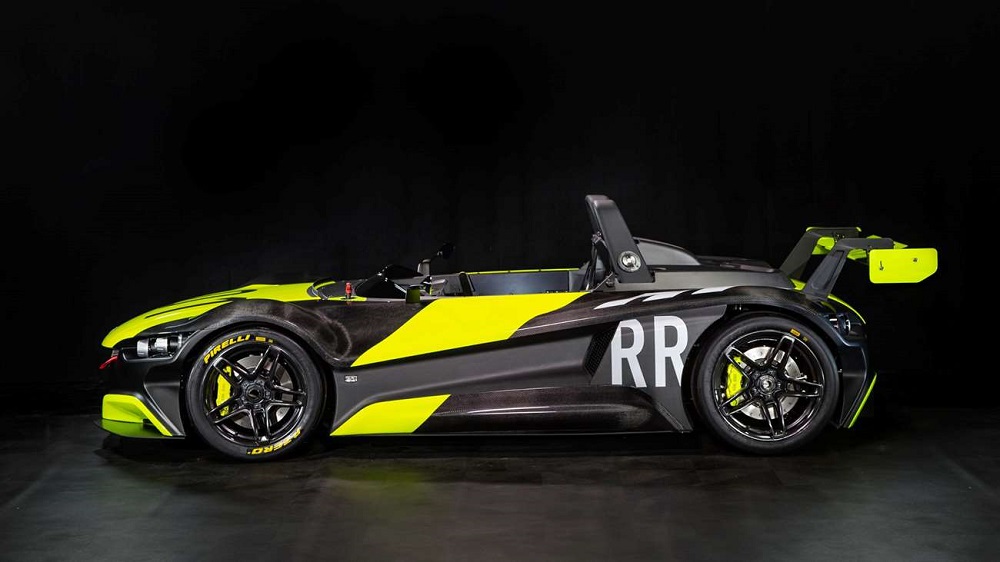 Netherlands – Spyker C8
Spyker's place in Dutch history as one of the nation's few automotive efforts has to be headlined by the wild C8. Spyker had been a big coachbuilder and carmaker, and had dabbled in the early days of private aviation with a handful of prototype planes. The C8, which arrived in 2000 to reboot the Spyker name, saw all three worlds collide. The stunning, intricate design was inspired by the world of flight, with the first 50 cars equipped with the C8's iconic propellor style steering wheel (swapped for an item borrowed from the Lotus Esprit for the rest of the production run). The first cars were all fabric roof Spyder models, replaced by the glass canopied Laviolette variant in 2001. Power came from Audi, in the form of a 4.2-litre V8 developing 400PS (294kW).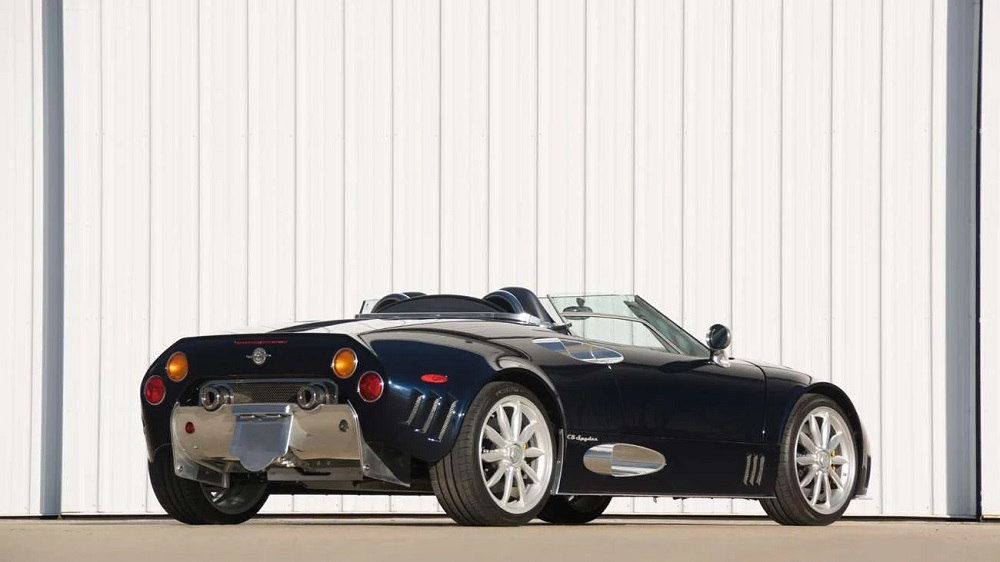 Russia – Marussia B1
Marussia is a name best known for being a plucky underdog occupying space towards the back end of the Formula 1 grid in the early 2010s, having taken over the Virgin Racing entry in 2012. But the Russian brand also had plans to conquer the world of supercars. The firm's first effort, the B1, was revealed in 2008. The lightweight construction, comprising an aluminium tub with steel spaceframes and carbon-fibre bodywork, was supported by a trio of Cosworth engines, the most potent of which being a 420PS (309kW) 2.8-litre turbocharged V8. The company had plans to sell its cars in Europe and Asia, with the United States to follow, but folded in 2014.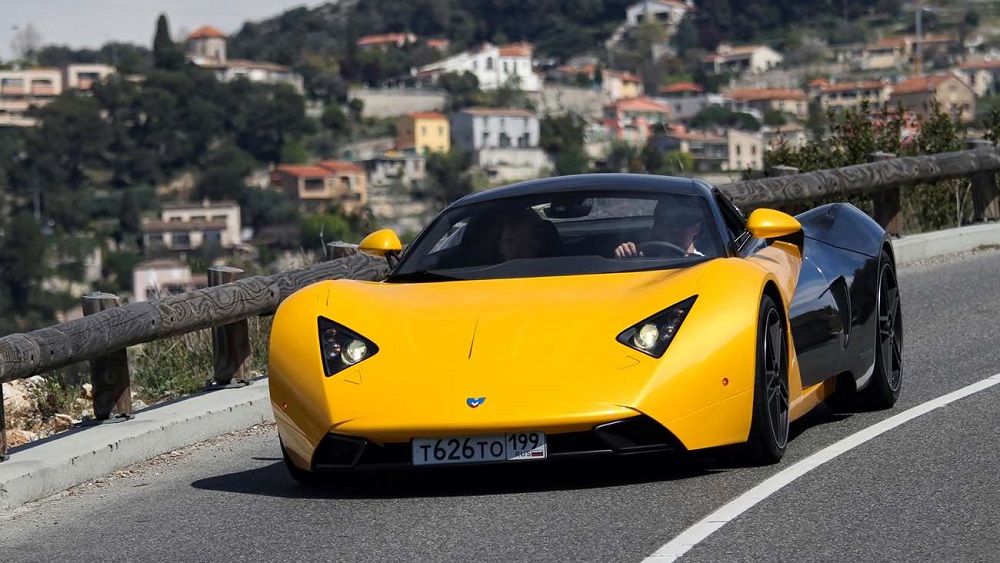 Spain – Hispano-Suiza Carmen
Hispano-Suiza's reboot in 2019 picked up exactly where the elegant and grand Spanish brand left off when it folded over 70 years ago. The Carmen is a curious looking thing, and a flamboyant alternative to a clutch of electric hypercars such as the Rimac Nevera, NIO EP9 and Lotus Evija. Power comes from two-electric motors rated as high as 1,114PS (813kW) together in the hyper exclusive Boulogne version, of which only five will be produced with a price tag of €2 million.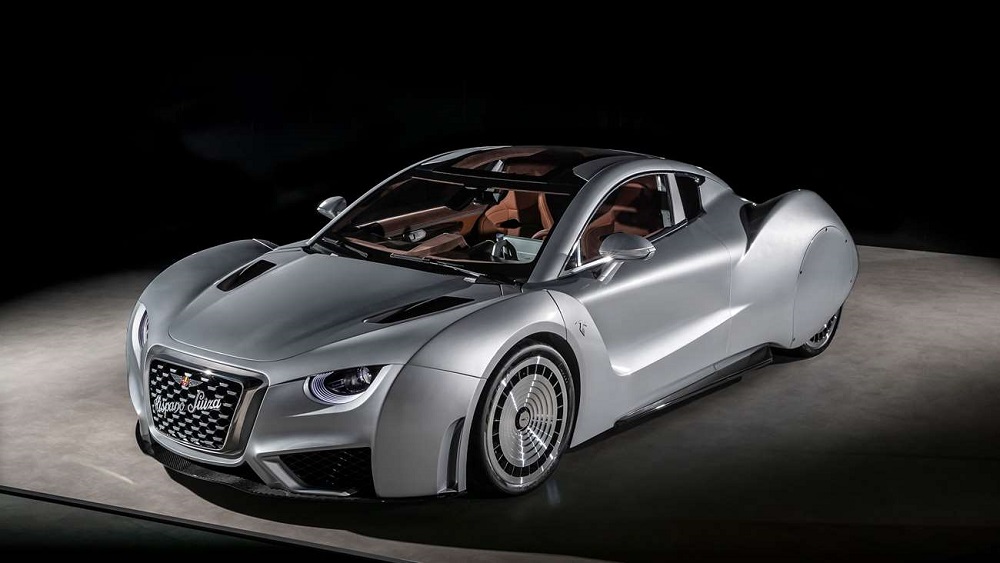 Sweden – Koenigsegg One:1
The ultimate version of Koenigsegg's ultimate hypercar? The One:1 took the Agera to new heights when it was presented at the 2014 Geneva Motor Show, being not only the most powerful Koenigsegg yet, but delivering a perfect one-to-one power-to-weight ratio through extensive weight saving efforts. Powering the One:1 was the same turbocharged 5.0-litre V8 engine in other Agera variants, but boosted to 1,360PS – or 1,000kW, being the headline figure. Clever tricks such as hollow carbon-fibre wheels and 3D printed titanium parts kept the weight pegged at 1,360kg. The end result? This incredible car could go from standstill, to 186mph and then back to 0mph in under 18 seconds, while top speed was 273mph.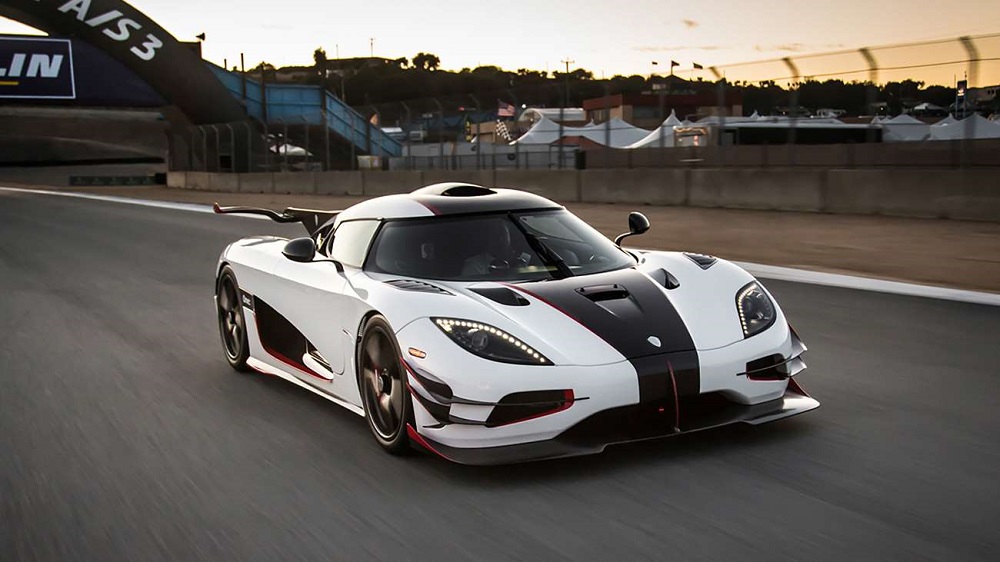 United Kingdom – McLaren F1
It's almost impossible to not give the backing of Britain to the McLaren F1. It fundamentally rewrote the rule book for supercars at launch in 1992, introducing a number of key innovationse – not all of them made mainstream – before storming to Le Mans victory in 1995. It's difficult to pin down a defining feature, given the F1's assault on all fronts. Is it the 6.1-litre BMW V12? The central driving position? The carbon-fibre monocoque chassis? The record-breaking top speed of 240mph, only bettered in 2005 by the Bugatti Veyron? You be the judge.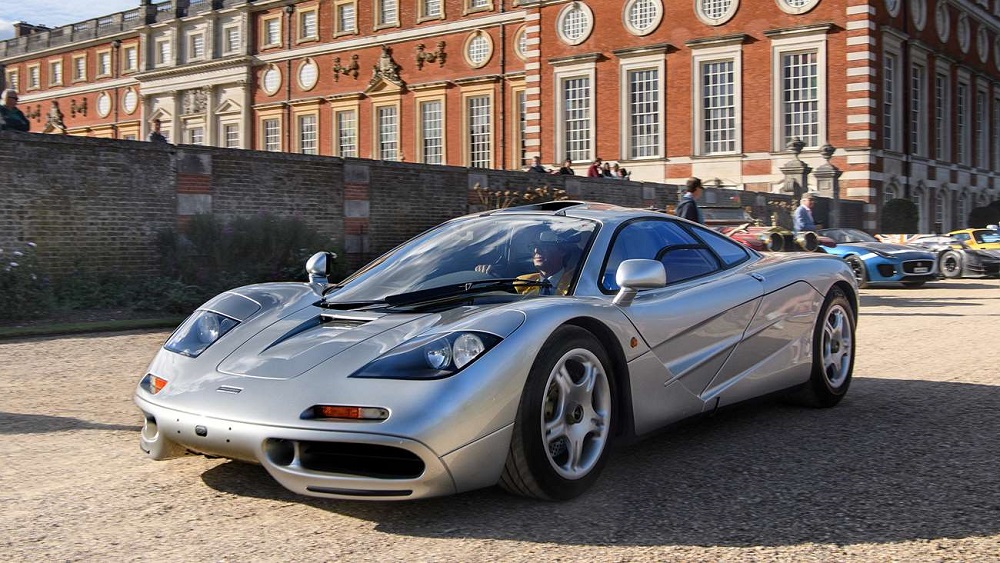 United States – Ford GT40
Ford's destruction of Ferrari at Le Mans in 1966, '67, '68 and '69 at the hands of the GT40 led to a supercar-shaped shadow hanging over the company for some time. A spiritual successor to the GT40 emerged in concept form in 1995, in the form of the GT90. But it wasn't until 2005 that a true successor emerged. The first-generation Ford GT appeared with a shape true to the original and with thumping supercharged V8 power. Ford had wanted to revive the GT40 name for the newcomer, but fell into difficulties with a British GT40 spares  manufacturer with a continuation GT40 for which it had purchased the trademark.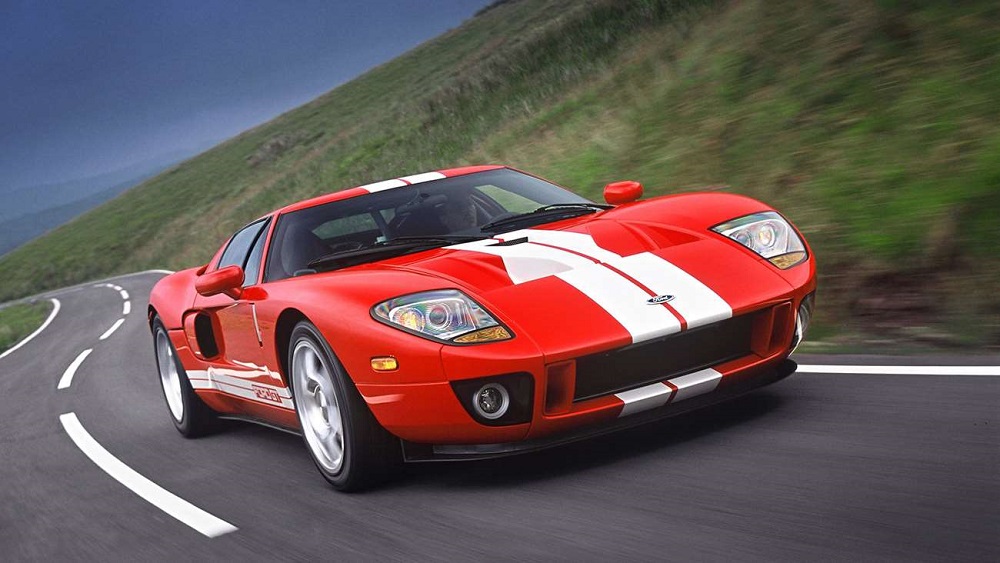 If you are interested in more news click here.
---