Steve Raucher sent us this great story about his late fathers 1958 Porsche 356 A T2 Speedster: Dad owned 356 cars from the late 1950's until his passing in 2015. Some were very rare. He was a well known 356 enthusiast in CA and beyond. This Speedster spent it's first ten years in Honolulu, then six years in Colorado and the last almost forty nine years in my family in California.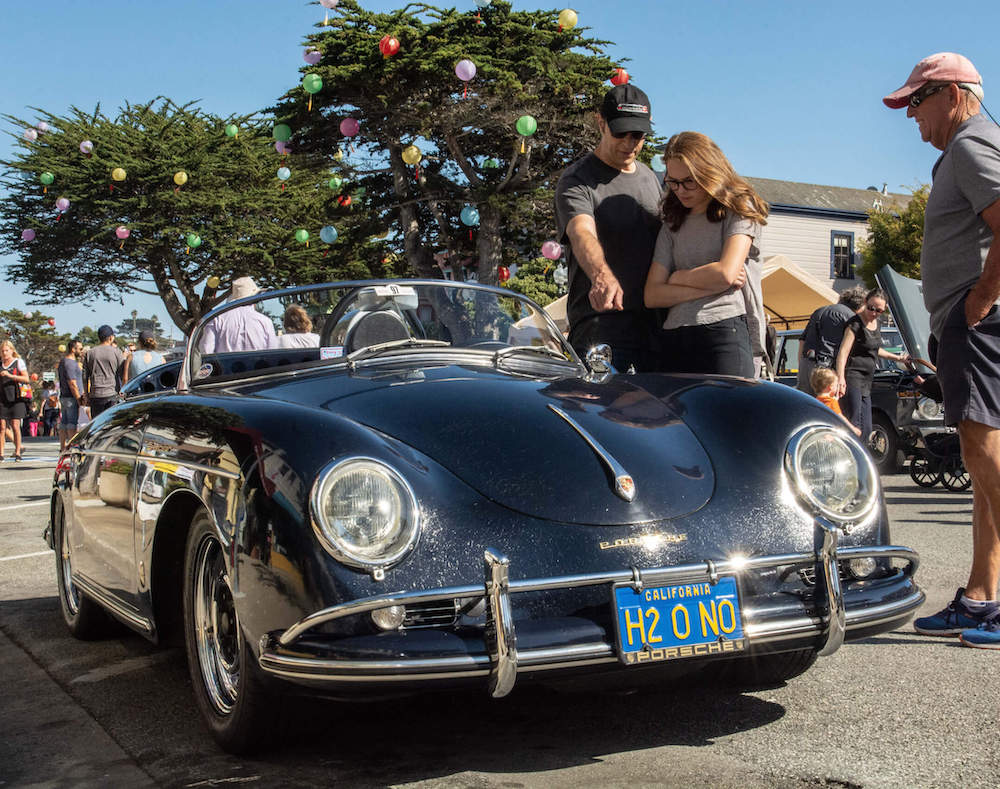 Dad bought it in early 1974 for 4.600 $ , nearly twice of what Speedsters were going for at that time – but it was perfect. It was a beautiful Tangerine Orange lacquer show car. Shortly after he brought it back to Los Angeles, it was stolen.
The Stolen Porsche Speedster From Honolulu
A theft ring was stealing 356 cars in Los Angeles, CA – then they brought them up to their shop in the Santa Cruz, CA area where the cars were changed for resale. The original bumpers were removed from our car and the rear fender wells were flared. This was common in the 1970's, since it has been repaired and aftermarket bumpers were added. Anyway, Dad placed an ad in collector car magazine reporting the theft and Bruce Canepa from Scott's Valley, CA , who saw our Speedster driving through the Santa Cruz mountains, helped us to get it back.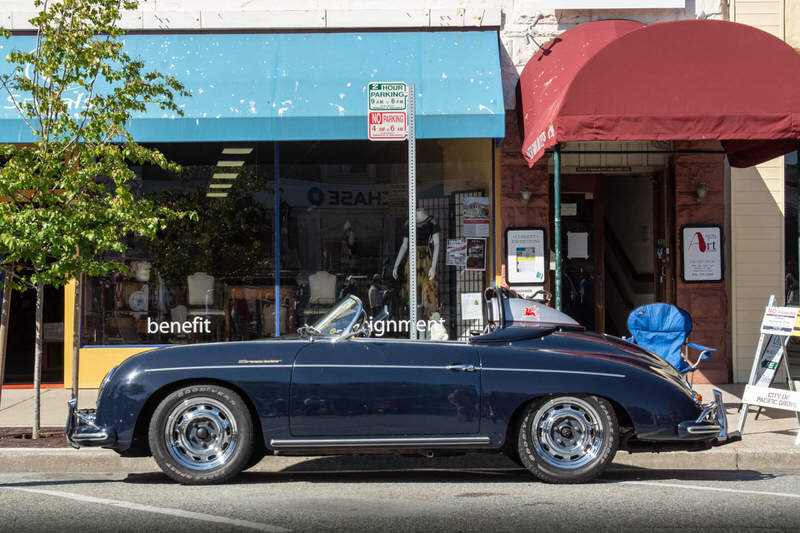 The primary story goes like this:
Dad (Bob) and I went into a bad section of Los Angles to look at 356 parts etc for sale. Dad got a bad feeling about this place bought nothing so we left. Shortly after that he went into West side of Los Angeles to get a haircut with the  Speedster, parked it and left. He comes out shortly after and car was gone. Had only owned the car about three months.
So we were talking about the theft and I asked him (I was 12 years old), what did you remember leading up to parking the car for your haircut?
Bob thought about it then said I remember a white 356 Coupe following him in the rear view mirror. We thought about this a bit more, then I said hey there was a white Coupe at the house in bad part of LA recently right? He agreed, contacted the police and the police did a sting on that home for a while. Realized illegal activities were taking place there. These were mid twenty year old guys we took to court, likely did little or no jail time, then moved on to stealing 240Z Datsuns instead.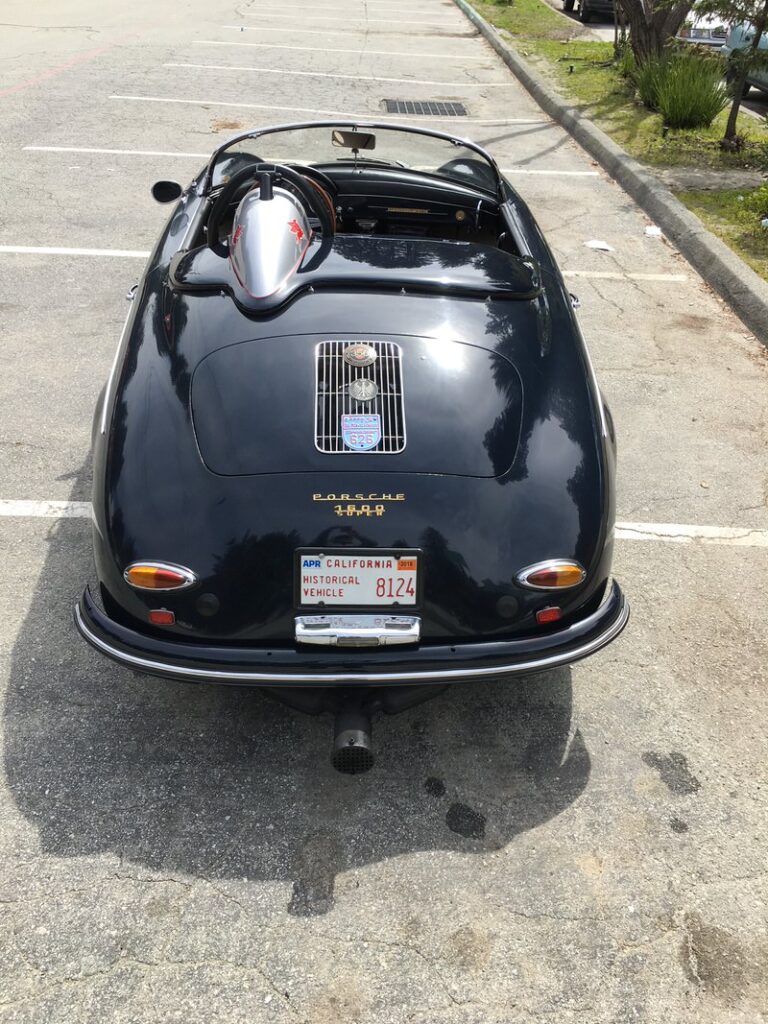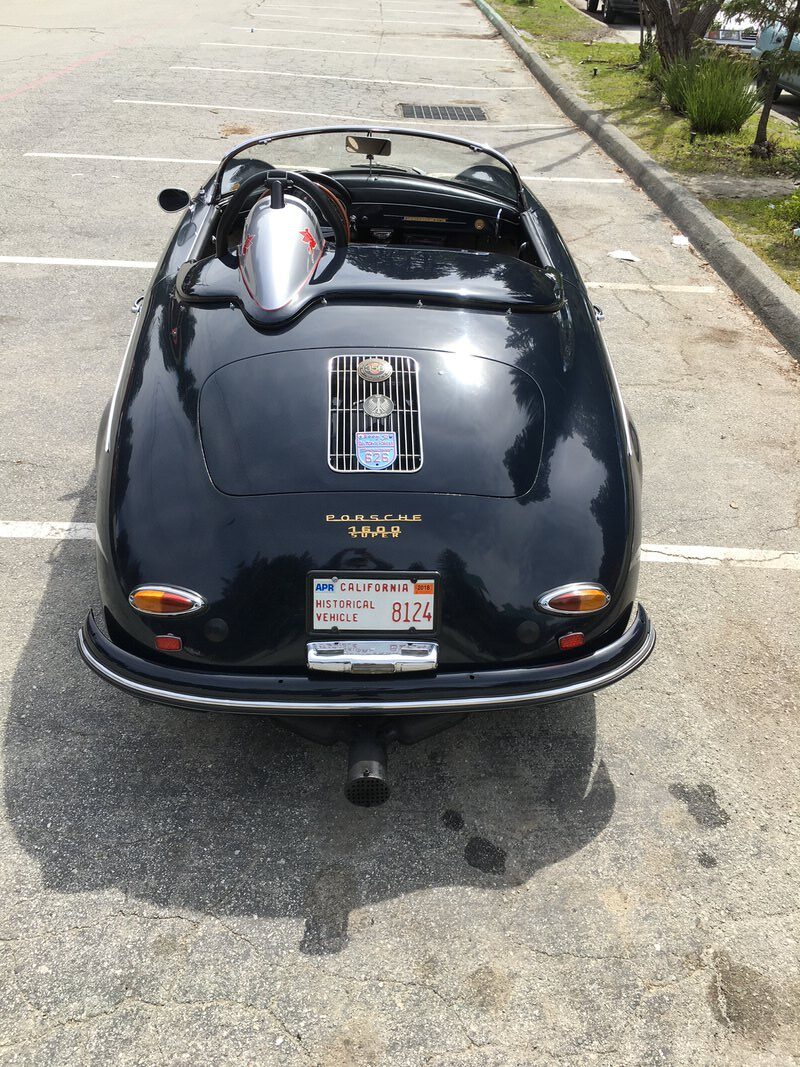 CA DMV wanted to issue a new VIN when time came to register this car again. Bob said over my dead body! So the proper #84832 chassis number was used.
The Speedster has known ownership from new, was sold thru Horst and Schmitt in Bremen Germany. Always a driver, quick and sorted. The car is one of about 4,150 Speedsters built between 1954 and 1959. They were imported through New York, by way of well-known businessman, Max Hoffman. Many made their way into the hands of avid racers. The typical engine was the overhead-valve, four-cylinder boxer pushrod motor (rated at sixty horsepower). Around 120 came with a more desireable race-inspired four-cam 'Carrera' engine. These also received two spark plugs per cylinder as well as two distributors.
Steve would like to have your opinion: Regarding repainting the Speedster to original Ruby red or leaving the old tired theft color patina as is ? Please send us your thoughts on this to info@collectorscarworld.com
Photos by Steve Raucher /Matt Avery