Sir Stirling Moss was an exceptional driver, a true gentleman and a unique character. We look back at five remarkable moments and facts from Moss' career and life.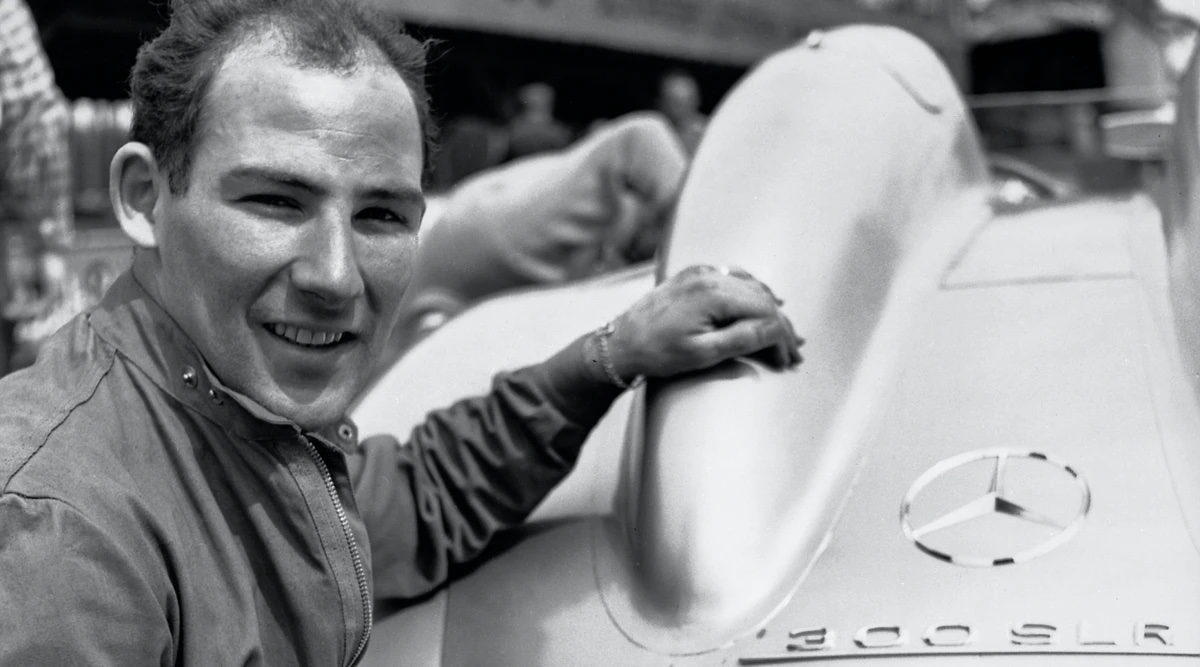 A true gentleman
Like hardly any other driver in the history of Formula 1, he is considered a gentleman. In 1958, for example, Moss takes the side of his compatriot and world championship rival Mike Hawthorne at the Portuguese Grand Prix. Hawthorne spins during the race, makes a U-Turn and rolled a short distance against the direction of travel. The logical consequence: Disqualification. Moss presents himself to the race directors and defends his friend and driver colleague. Soon after, the disqualification is taken back – and advocate Moss misses the world championship title by a single point at the end of the year. Against Hawthorne.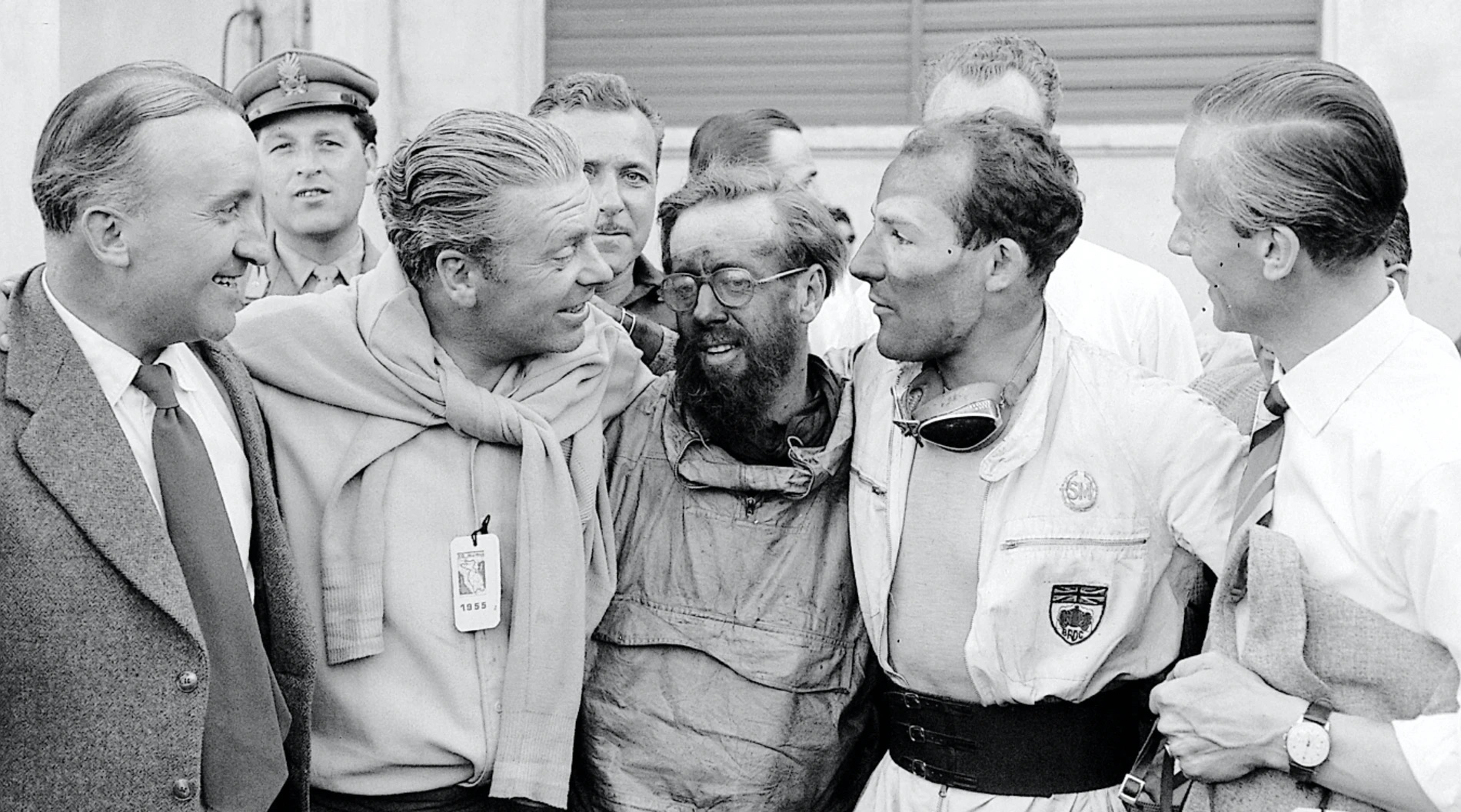 Stirling Moss is Stirling Moss
»Who do you think you are? Stirling Moss?« That's what British policemen like to ask when a driver is speeding, back when Moss is still racing around the world. That the briton himself likes to drive fast isn't really a secret either. One day, when he accelerates on the way to the Aintree circuit, it happens. Moss is stopped by a policeman – and greeted with the well known phrase. »That's who I am«, he answers confidently. And as a true British gentleman, he pays his ten pound fine before continuing the journey.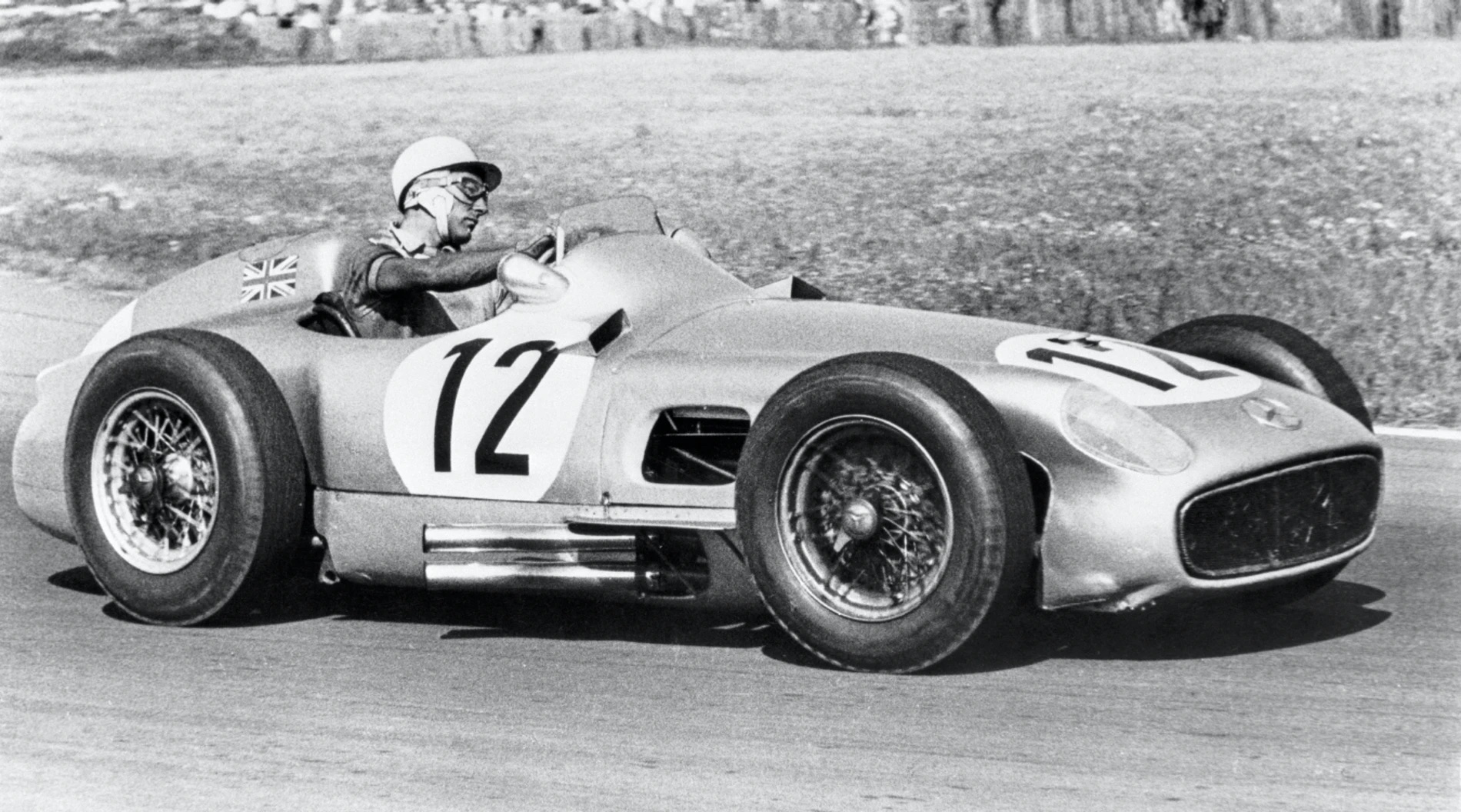 Mille Miglia 1955
In 1955, at the age of 25, Moss celebrates perhaps his greatest victory. In the Mercedes 300 SLR he wins the Mille Miglia in absolute record time and an average of 157.651 km/h. Set up in the third-last edition of the race, he still holds the record today. This success is no coincidence though: Meticulously prepared with track notes, the young driver drives perfectly executes it to the end. After more than ten hours of racing time, he even leaves Formula 1 World Champion Juan Manuel Fangio behind by more than 30 seconds.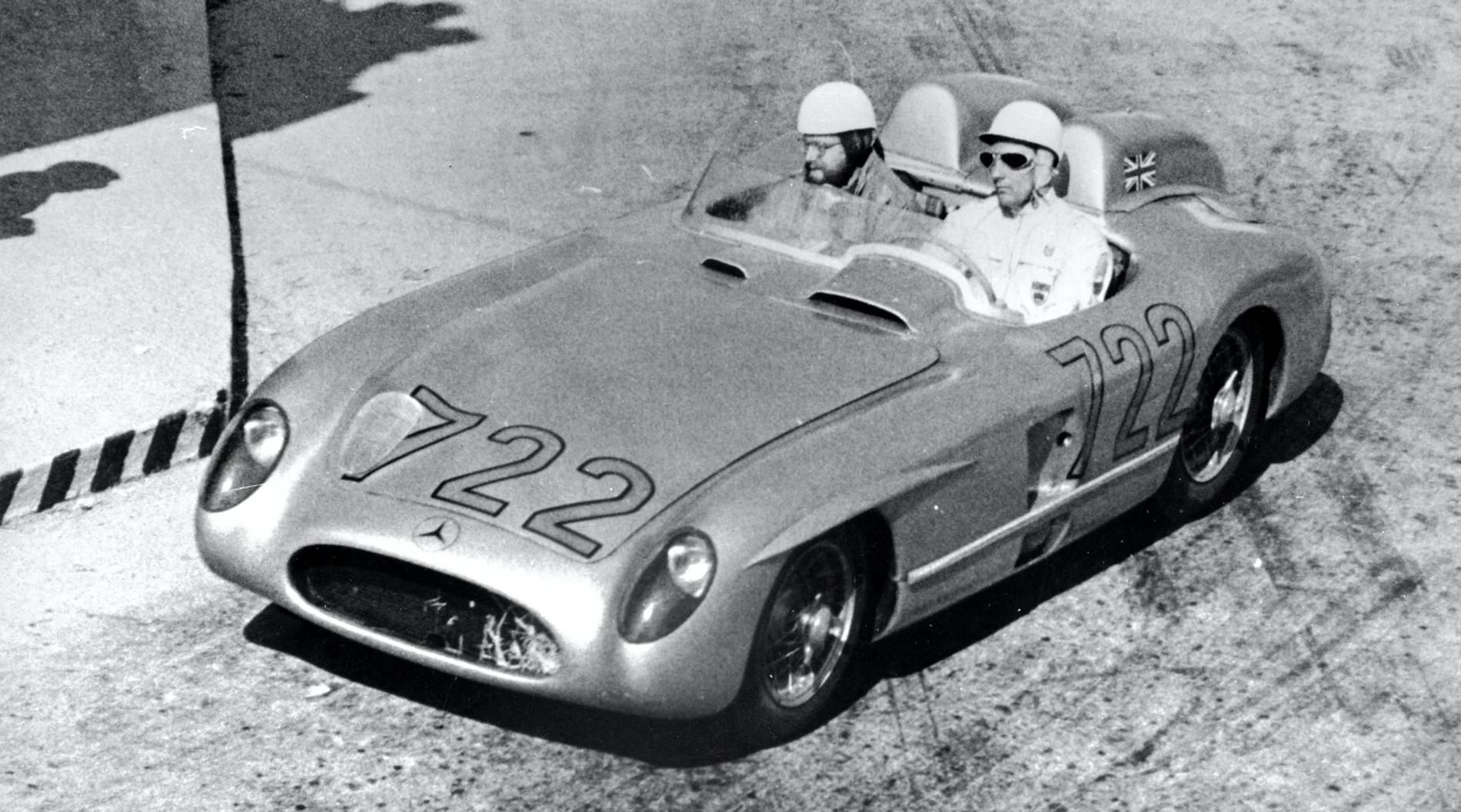 Not always number two
An eternal second place? No, thanks. Nvertheless, Moss is still considered the best driver who has never won a Formula 1 title. But with 212 victories in a total of 529 race starts in various classes and race series, Moss has won a good 40 percent of all the races he has started in. And with 16 wins in Formula 1, he has also won more races than 17 of the 33 world champions in Formula 1 history.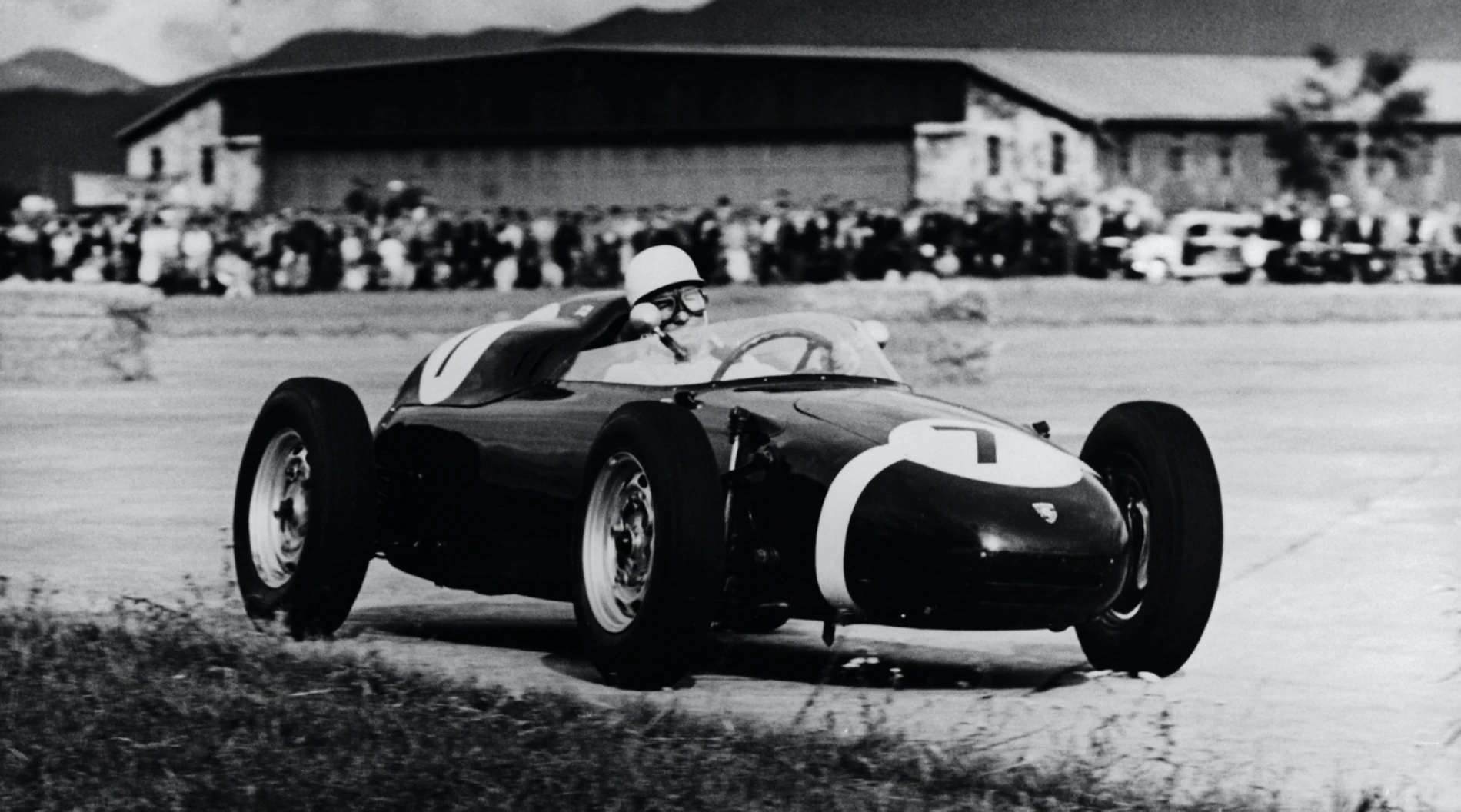 Gentleman, but also Playboy
In 1962, Moss almost dies in an accident at Goodwood. It was to be the end of his career. After a month in a coma, he finally wakes up. At first he doesn't remember his successes on the race track. But he does remember the obviously very pretty and likeable South African woman he met the evening before the accident. After many an affair and a failed marriage with Elaine Barberino he meets Susie in 1980. He remains faithful to her until his death in 2020.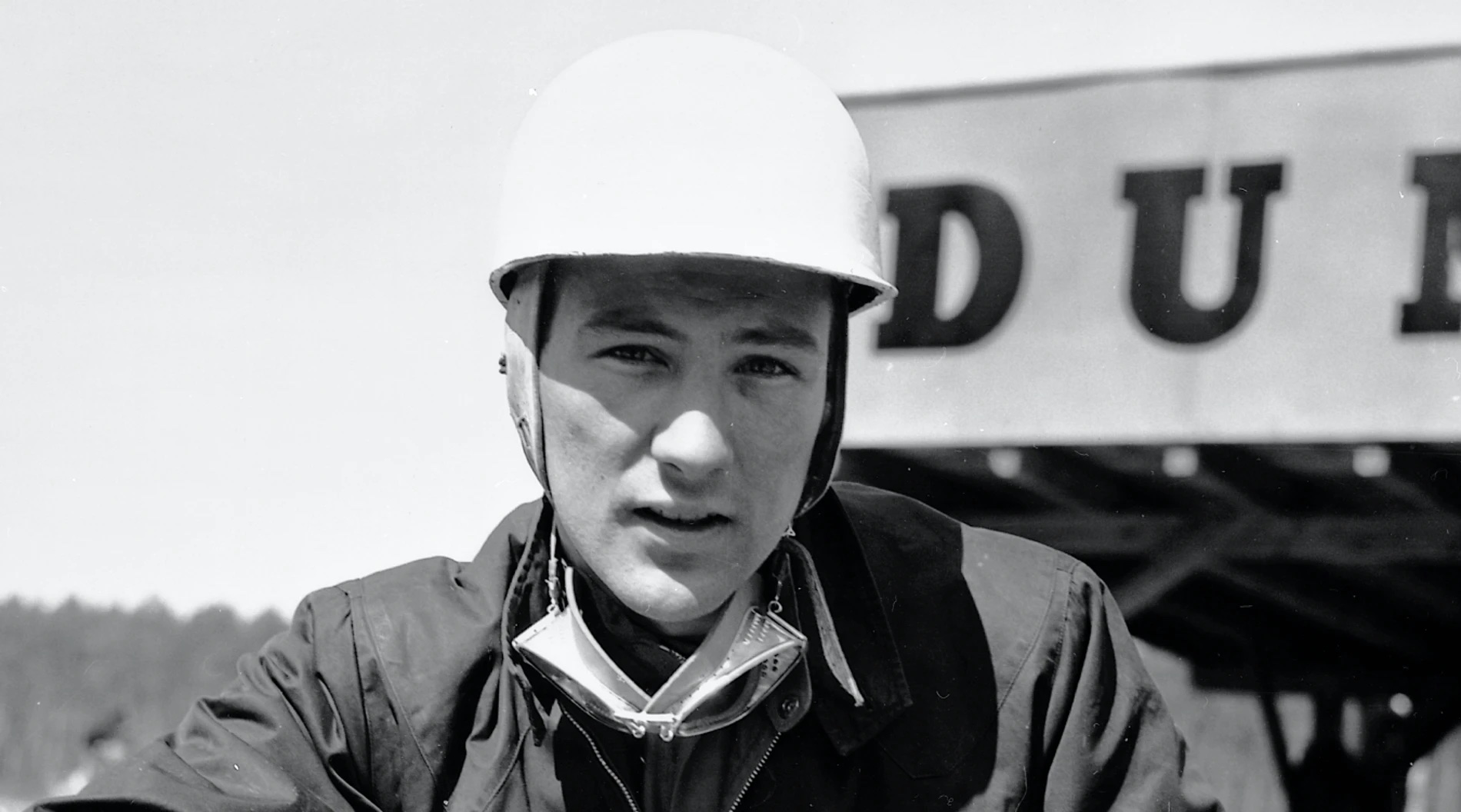 Text: Marko Knab for ramp
Photos: Daimler