The Tradizione Collection summarizes and exemplifies the philosophy behind the choice to even have an offering from "on a size" shoes: it's everything you can imagine and expect from a bespoke shoe, just made on our RTW lasts. It doesn't get any better than this.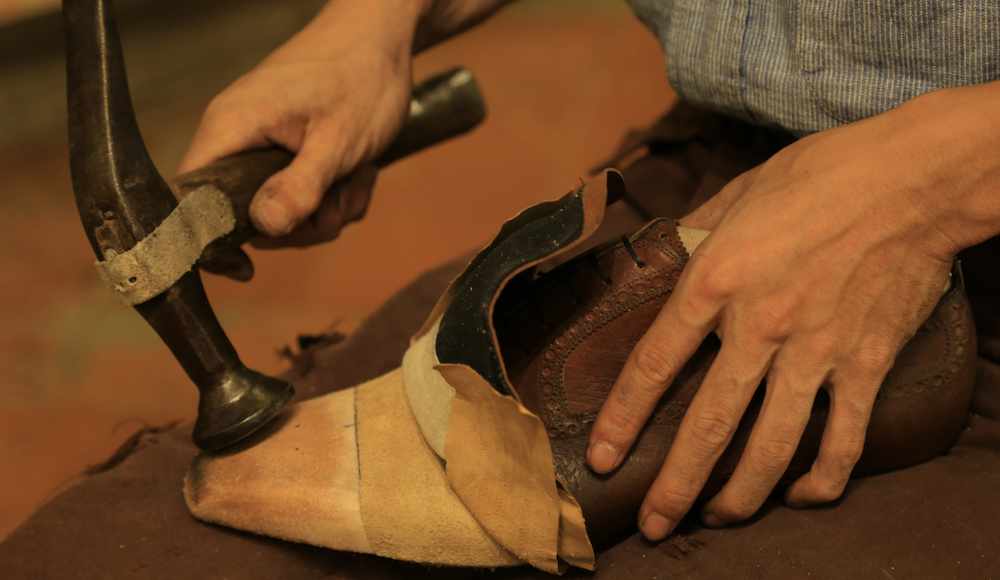 The Tradizione Collection is mostly offered Made-to-Order with 8-10 weeks delivery time. Can be completely customized to one's liking, choosing any pattern from the samples that has created but also from the styles of the Classica Collection.
Hand-sewn fiddle back shanks sole with metal toe taps.
Fully customizable in last, leather, lining.
Comes with blue top dark wooden box, individual shoe bags, lasted shoe trees, metal toe taps.
Offered Ready-to-Wear, Made-to-Order, Made-to-Measure.
Click here for further information
Report by stefanobemer.com
---