Racelogic USA was contracted by SSC North America to provide technical assistance with measuring and validating high-speed test runs of the SSC Tuatara during testing and record attempts conducted with Johnny Bohmer Proving Grounds at the Kennedy Space Center Shuttle Landing Facility in Florida on January 17th, 2021. Speed and time data was collected with a Racelogic VBOX 3i 100Hz GNSS system, accurate to ±0.06 MPH, and traceable to ISO standards for speed measurement.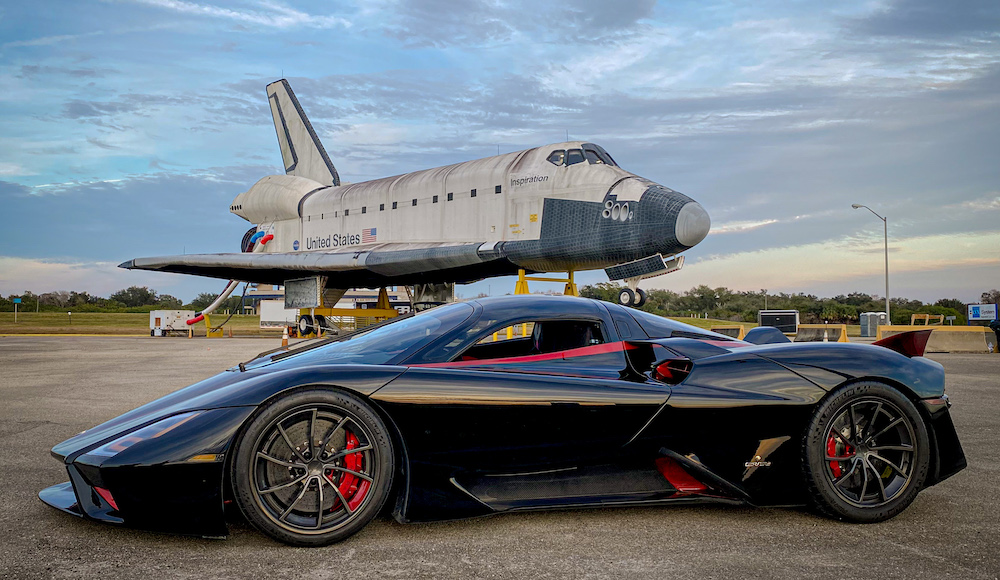 The data logger was installed and data was verified by Jim Lau, Technical Director – North America of Racelogic USA. Onboard video speed overlay was also collected during these runs using a VBOX Video HD2 for further correlation, and is available publicly.
Here are the results of those runs:
Run 1, Northbound:
• Max Speed: 279.7 MPH (450.1 km/h) reached at 2:38:09 PM EST
Run 2, Southbound:
• Max Speed: 286.1 MPH (460.4 km/h) reached at 3:28:51 PM EST
Two-way average:
• 282.9 MPH (455.3 km/h)
Racelogic's VBOX line of speed measurement devices are recognized as an industry standard, and are used by automotive manufacturers and suppliers around the world.
Report by sscnorthamerica.com
---