This year's Salon Privé Concours d'Elégance presented by AXA will feature a brand-new class dedicated to 'Milestones of Endurance Racing'. From sports-prototypes to GT models, the line-up will celebrate the sensational range of machinery designed to take on some of the most testing events in motorsport, including the most famous and prestigious race in the world – the Le Mans 24 Hours.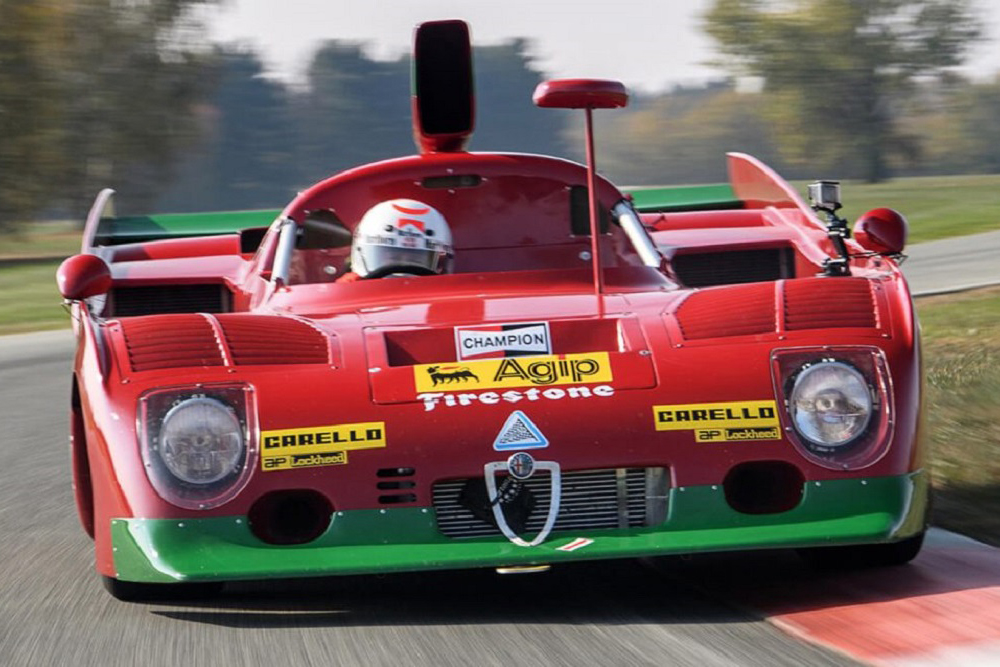 The class will be split into pre- and post-1985, with the former featuring two stunning ex-works Alfa Romeos – the 1972 Tipo 33 TT3 (top) and 1974 Tipo 33 TT12 (above). The TT3 was campaigned by Autodelta for two full seasons in the World Championship for Makes, and in 1972 it finished fourth overall at Le Mans, helping the Alfa Romeo team secure second place in the championship standings that year. TT12 was raced extensively in Europe, taking victories at Dijon, Monza, Enna and the Nürburgring as Alfa Romeo dominated the World Championship for Makes in 1974 and 1975.
The TT12 made its racing debut in the 1974 Monza 1000km, and took a glorious victory on home turf courtesy of Arturo Merzario and Italian-born superstar Mario Andretti. After taking pole position, the stellar pairing dominated the race and finished four laps clear of the second-placed car.
Merzario raced chassis number '008' throughout 1974, sharing it with the likes of Brian Redman, Jacky Ickx and Vittorio Brambilla. It was used by the factory team again in 1975, and scored four victories – at Dijon, Monza, Enna and the Nürburgring – as Alfa Romeo dominated the World Championship for Makes. Merzario and local favourite Vaccarella also took '008' to victory in the non-championship Targa Florio.
The later class for post-1985 cars will feature a modern-day great from Maranello. Prodrive built only 10 of its Ferrari 550 Maranello racers, and chassis 03 is a five-time veteran of the Le Mans 24 Hours. In 2004, it competed at La Sarthe in the hands of Darren Turner, Rickard Rydell and rally star Colin McRae. The illustrious trio finished a superb ninth overall and third in class.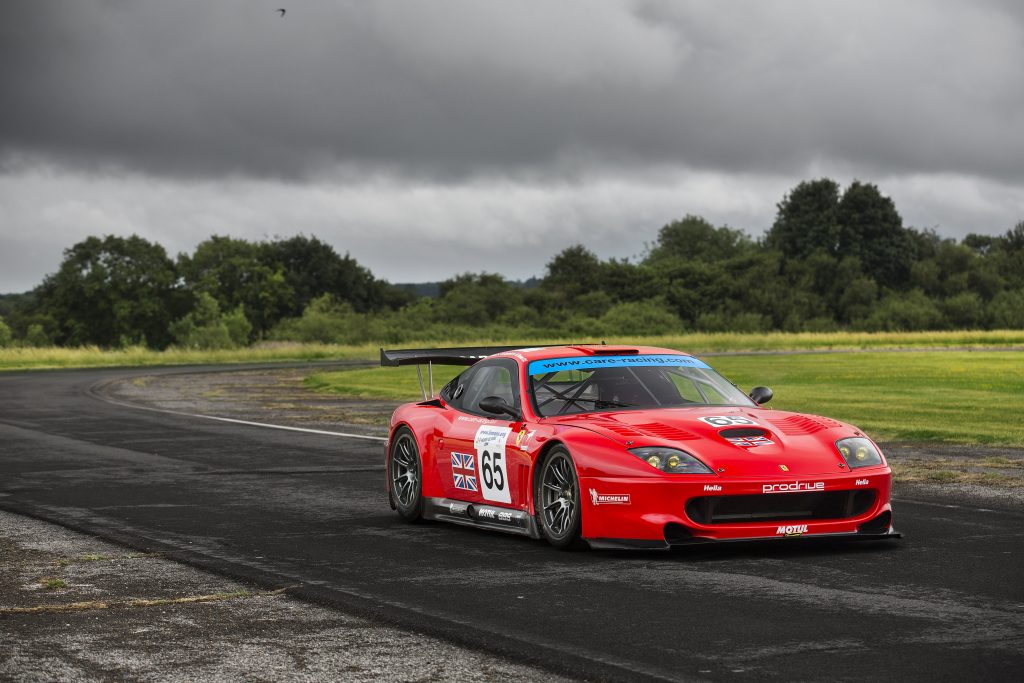 Raced extensively between 2002 and 2006, '03' scored five victories and 14 podium finishes in 33 events all over the world, and has raced le mans more times than any other Ferrari. With its 6-litre V12 and Peter Stevens-designed bodywork, the 550 Maranello Prodrive became a fan favourite and chalked up numerous successes in international racing.
Bringing the story almost up to date will be one of only four remaining 2010-specification Ford GT1s. Based on the GT road car and developed by Matech Concepts with the blessing of Ford itself, the GT1 continued the Blue Oval's long and illustrious history in sportscar racing. The car that will be on display at Blenheim Palace is chassis 003, which was raced with considerable success in 2011 by future factory BMW and Aston Martin driver Maxime Martin.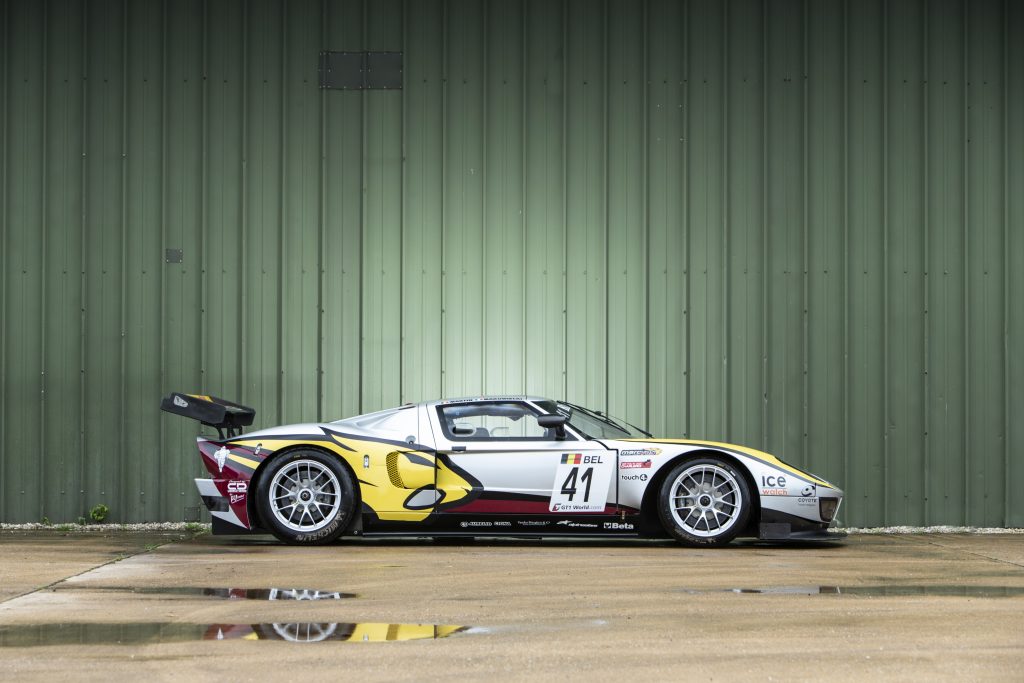 All of the cars will be assessed by specialist judges David Ingram – formerly of Audi – and race-preparation guru Paul Lanzante. They will be given the difficult task of deciding who will go home with the silverware.
Given the presence of the Ferrari 550 Maranello, it's fitting that Prodrive boss David Richards will be a guest at Salon Privé, where he will be joined by one of motorsport's greatest privateers – David Piper. From Ferrari GTO to Porsche 917, Piper enjoyed a huge amount of success at the wheel of some of the most iconic sports and GT cars of all time, and won the Kyalami Nine Hours no fewer than five times in a row.
Design genius Adrian Newey will also be at Blenheim Palace. As well as masterminding some of the greatest Formula One cars of the modern era, Newey has extensive experience of racing at Le Mans in both historic and contemporary machinery.
Concours Chairman Andrew Bagley said: 'The Salon Privé Concours d'Elégance presented by AXA is already one of the most prestigious on the international calendar, and this exciting new class will elevate it yet further. It also gives us an added dimension in that these machines will be judged according to presence and provenance rather than condition alone. They were built to race hard and their battle scars are to be celebrated as part of their story.'
The Salon Privé Concours d'Elégance presented by AXA will be held on Wednesday 23 September, with the judging taking place in the morning. A Trophy presentation forms a memorable spectacle in the afternoon, before the ultimate accolade of Best of Show is announced on Thursday 24 September.
Report by salonpriveconcours.com
---