After long efforts, HK-Engineering managed to find the 1955 Mercedes-Benz 300 SL gullwing of the Italian film actress and icon Sophia Loren. Although Sophia Loren was in possession of various luxurious cars, the numerous pictures show her great love for this gullwing, in which – and above all – she often and coquettishly posed.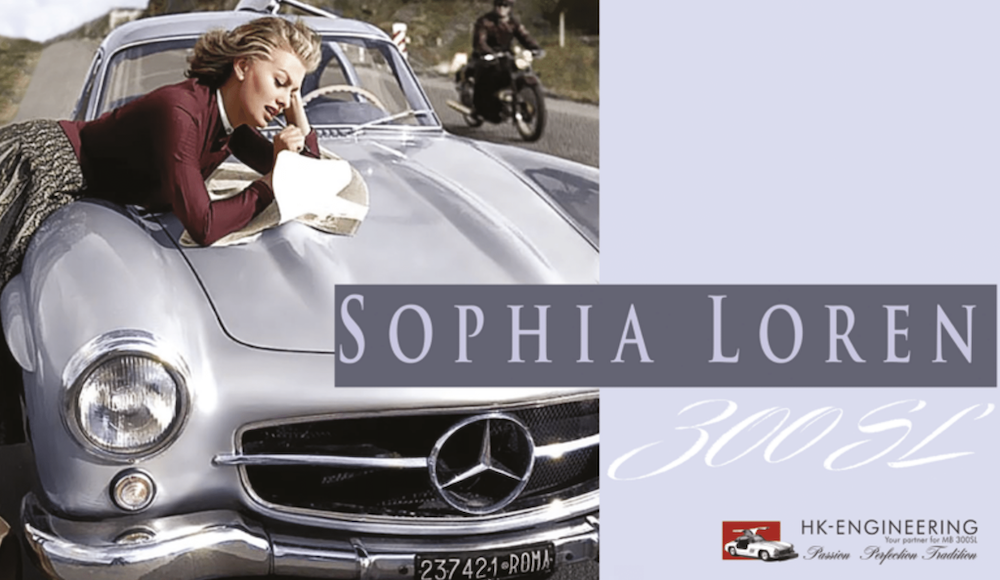 Back then, Loren had received the car from her husband, the famous Italian film producer Carlo Ponti. Ponti wanted to buy a car for his Sophia that was in no way inferior in glamor and beauty – and found her counterpart in the elegant and sleek 300 SL Coupé. To this day you can see clear similarities between Sophia Loren and her 300 SL, from the graceful curves to a strong temperament. Some people say that even the gullwing's open doors are somewhat reminiscent of the eyebrows that are characteristic of Loren.
Sophia Loren and the gullwing
Over the past few decades, the vehicle has been a collector's in Sweden. The car previously had owners in Italy and the USA before it came back to Europe and found a new loyal lover in Scandinavia. The illustrated letter from the registration authority Automobile Club D'Italia clearly confirms the originality of the vehicle with the registration 237421-Roma. This was transferred to A.T.A. in October 1955. Artisti Tecnici Associati approved – the film production company of Loren's husband Ponti, who was also managing director there from 1950-1962.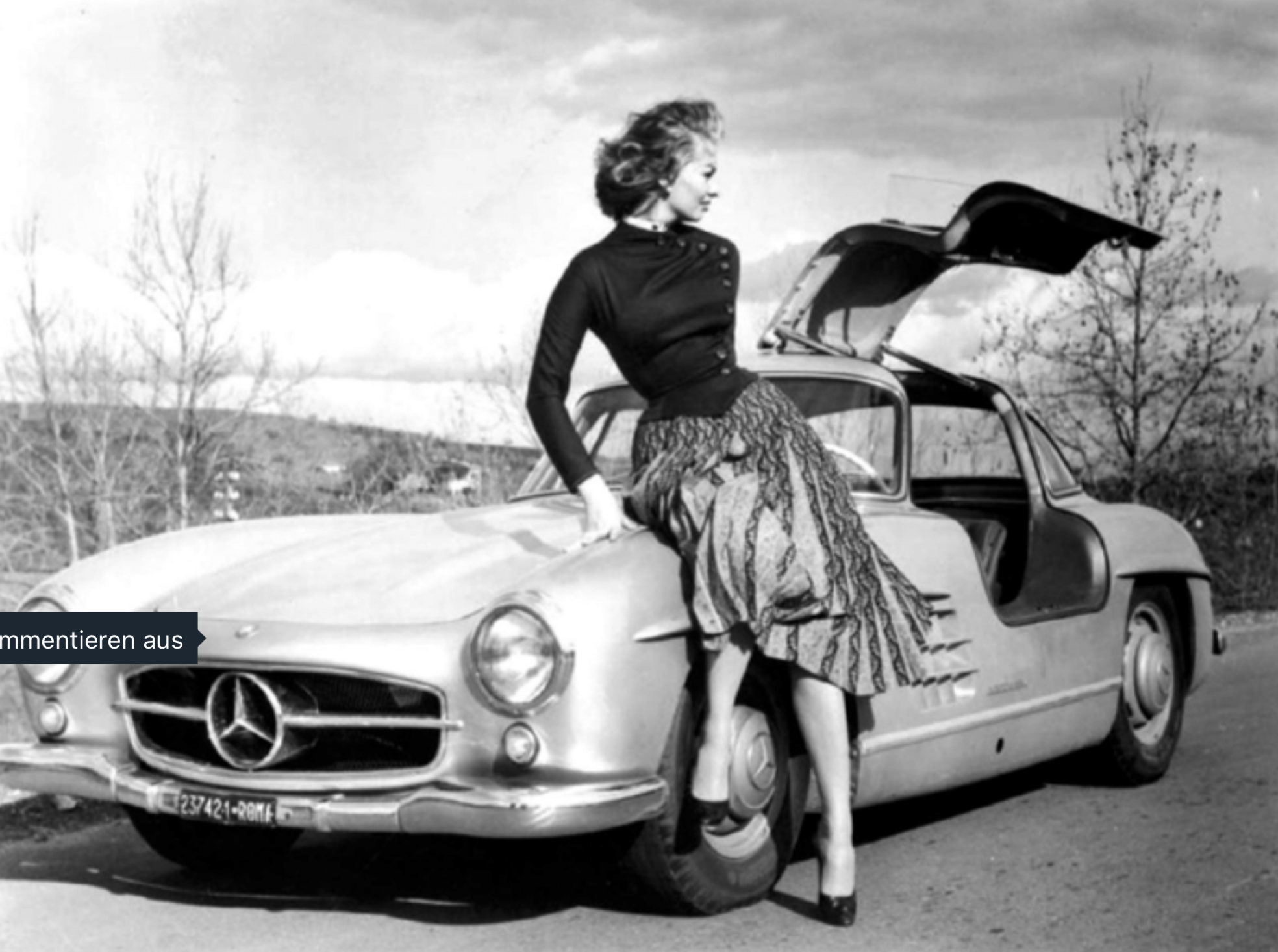 The vehicle has survived the past decades well and without restoration. It is in a good original condition, so Sophia Loren might still be available for another iconic picture with "her" car. In or on their 300 SL with style and class – then as now. And there is another commonality between Sophia Loren and the gullwing today. Both are still superstars and a legend today. Despite the good condition, the gullwing is currently undergoing a careful restoration at HK-Engineering while preserving the original features of the vehicle as much as possible.
Report by hk-engineering.com