From 10-12 September, the classic car and sports car world was a guest at Lake Tegernsee. At the weekend at the Althoff Seehotel Überfahrt in Rottach-Egern, the most beautiful cars were evaluated by a jury of experts and automobile historians. The SML CarGroup from Eberdingen-Hochdorf was represented with five automobiles and was able to bring home a prize for each vehicle.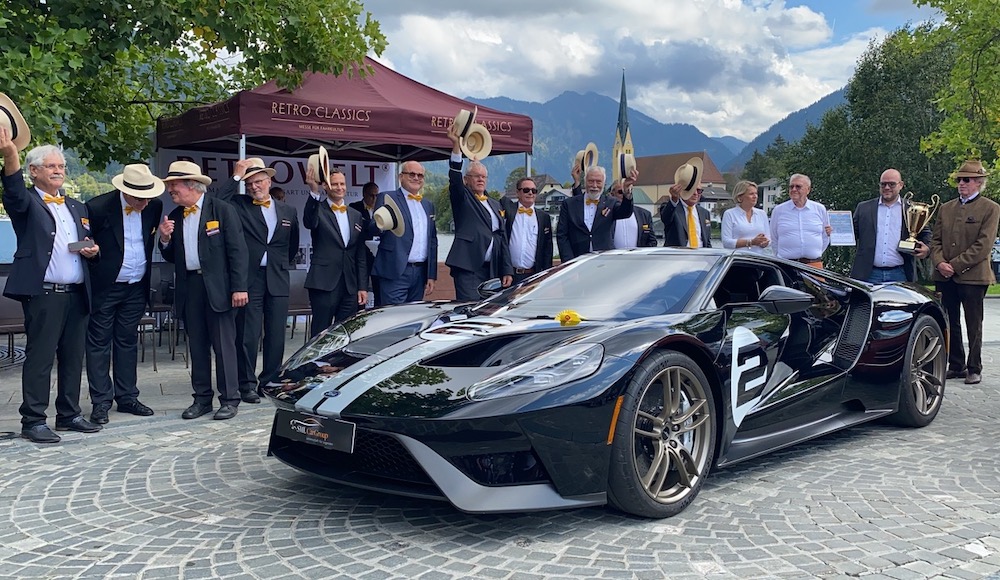 It was a showcase of the most beautiful vehicles from several epochs of automotive history. Where the five stars of the Althoff Seehotel Überfahrt gleamed at the entrance
hotel, right next door 50 automotive beauties vied for the favour of the expert jury.
The Concours d'Élégance Tegernsee is one of the few competitions organised by the
Fédération Internationale des Véhicules Anciens (FIVA), the world federation for historic cars. automobiles, recognised by the Fédération Internationale des Véhicules Anciens (FIVA), the world association for historic automobiles. These events bring together the most important collectors, enthusiasts and connoisseurs of the industry to present their vehicles.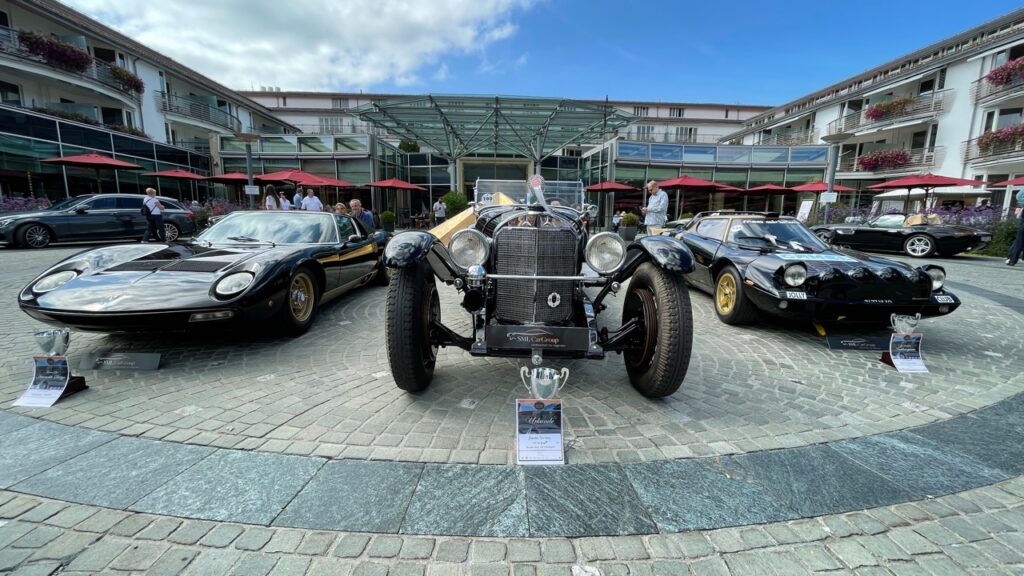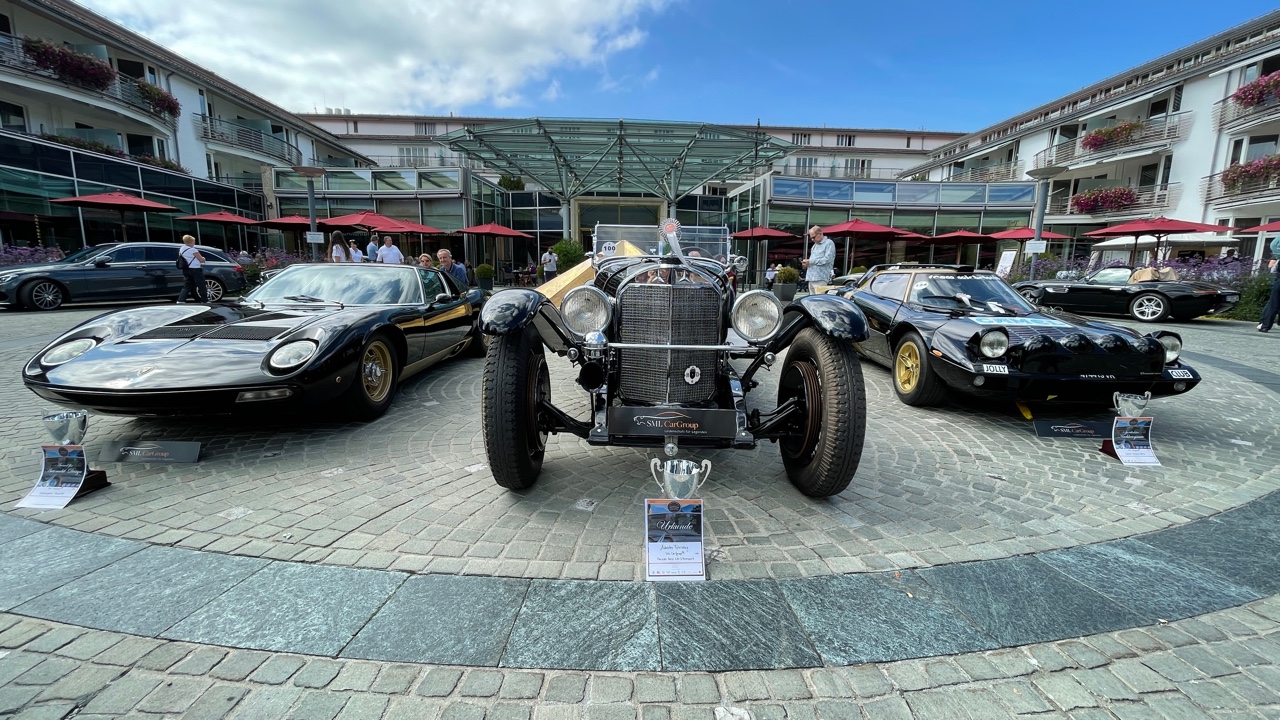 The rare automobiles were presented on Saturday in the hotel's lakeside garden and attracted numerous visitors and onlookers, as well as many VIPs from the world of motorsport, politics and business. A jury of experts and specialists under the chairmanship of the former Daimler design chief Prof. h.c. Dr. h.c. Peter Pfeiffer, evaluated the
vehicles according to various aspects on the basis of a special catalogue of criteria. Every screw was checked for originality. In addition, shaping, design, aesthetics and technology also played a decisive role.
Five prizes were awarded for the SML CarGroup
In the end, five prizes were awarded for the five vehicles of the SML CarGroup.
The Maserati A6G/54 Frua Coupé from 1955 won in the E class (post-war vehicles 1946-1955). Special prizes were awarded to the Mercedes-Benz 680S from 1928 for the oldest vehicle, as well as the Lancia Stratos Group 4 for the mostsportiest post-war vehicle. The Lamborghini Miura SV won the award for the best automobile design.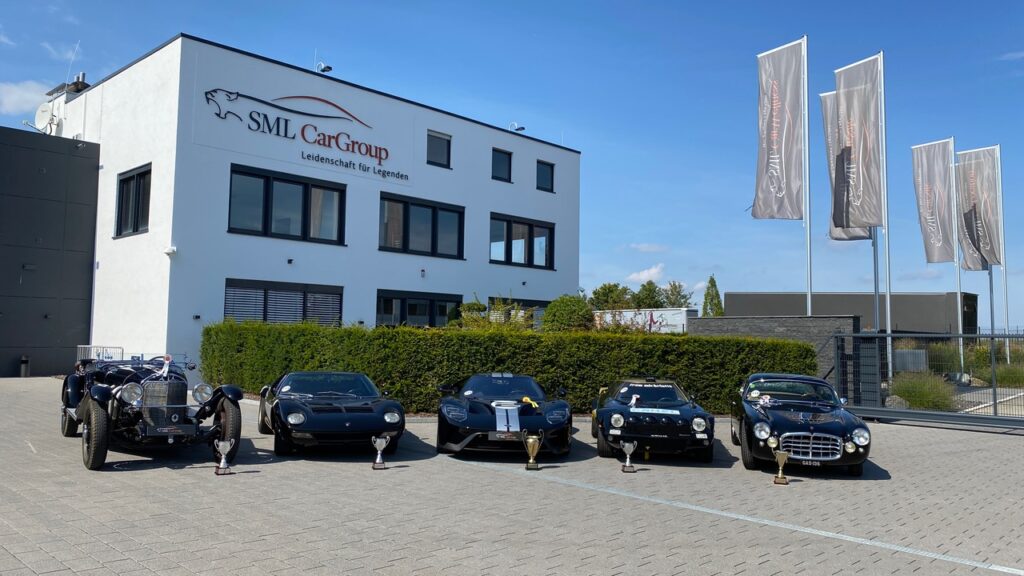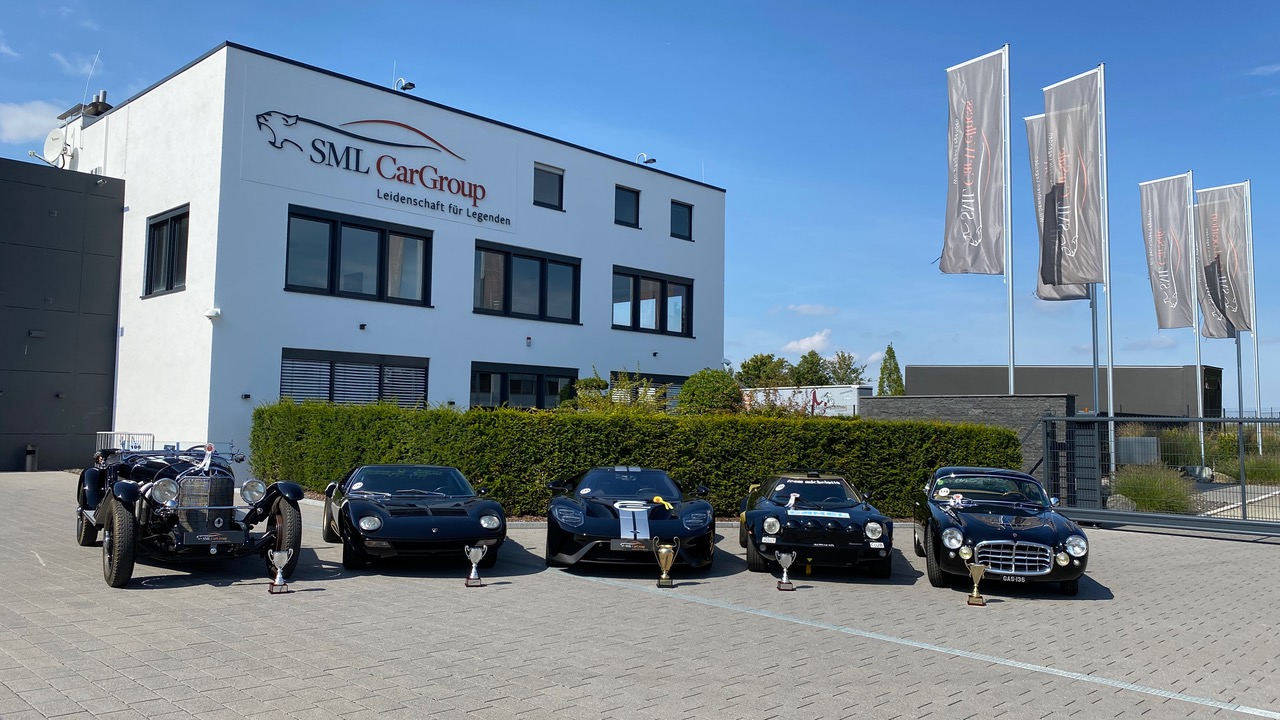 A special honour went to the Ford GT 1966 Heritage Edition from 2017. It won the "Best of Show" in the NEO CLASSICS category and thus took the overall overall victory at the event.
"For us, the award for all five vehicles is of course a tremendous recognition," says Thomas Hientz, member of the management team at SML CarGroup®. "But our thanks go first and foremost, of course, to our customers, whose vehicles we have the pleasure
to present for this special event. This proof of trust makes us very happy and proud. The fact that we were able to bring home the trophies is also a good sign for our region." At least in the worldwide classic car scene, Eberdingen should now be a household name.
Photo Credit: SML Group