Sir Sean Connery celebrated his 90th birthday a few short months ago, and we noted that special day by featuring James Bond's first car, a 1961 Sunbeam Alpine II that Connery drove in 1962's Dr. No. Although the Sunbeam isn't exactly the quintessential Bondmobile, it will always be the first. Likewise, Connery was the first actor to portray Agent 007. By most accounts, he was also the best.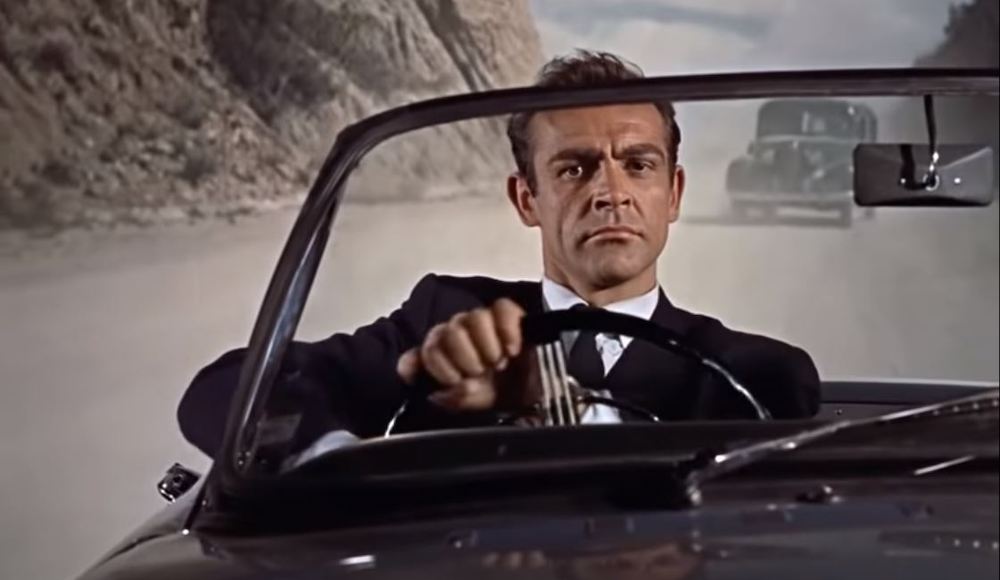 The distinguished Scot passed away over the weekend, dying peacefully in his sleep at his home in the Bahamas. Connery's son Jason Connery told the BBC, "(It's) a sad day for all who knew and loved my dad and a sad loss for all people around the world who enjoyed the wonderful gift he had as an actor." Jason Connery said his father had been "unwell for some time."
Connery portrayed James Bond in five films before handing his British Secret Service credentials to David Niven, who played Bond in 1967's Casino Royale. George Lazenby also depicted 007 in one film, 1969's On Her Majesty's Secret Service, before Roger Moore took on the role. Connery wasn't finished playing Bond; he returned for Diamonds Are Forever in 1971 and Never Say Never Again in 1983.
Although Connery's only Academy Award victory was for his portrayal of a tough Chicago cop in The Untouchables, he was also had memorable starring roles in The Hunt for Red October, Highlander, and The Rock.
Because he rose to fame as James Bond, however, that role is likely his most popular—and Connery and his Bond cars go hand in hand. His best-known ride is the Aston Martin DB5 that was unveiled in 1964's Goldfinger, but there have been many more. In fact, less than a month ago we wrote about 10 Bond cars not made by Aston Martin. Appropriately, many of those vehicles cannot be mentioned without also including Sir Sean's connection.
Current James Bond Daniel Craig called Connery "one of the true greats of cinema," who "will be remembered as Bond and so much more." Craig added, "He defined an era and a style. The wit and charm he portrayed on screen could be measured in megawatts; he helped create the modern blockbuster. He will continue to influence actors and filmmakers alike for years to come."
Report by Jeff Peek for hagerty.com
---