There is a link between Ford's 2004 Shelby GR-1 concept and Britain's national speed limit. How so? Well, the original design was inspired by Shelby's take on AC Cars' Cobra Coupe, the very model that in 1964 racing driver Jack Sears tested to 185mph on the M1 motorway, making front-page news, and—allegedly—prompting the government to introduce a 70mph limit three years later. That tale never appeared in Ford's launch material for the GR-1, but with a claimed top speed of 190mph, it would have made a nice tribute to Sears' bravado.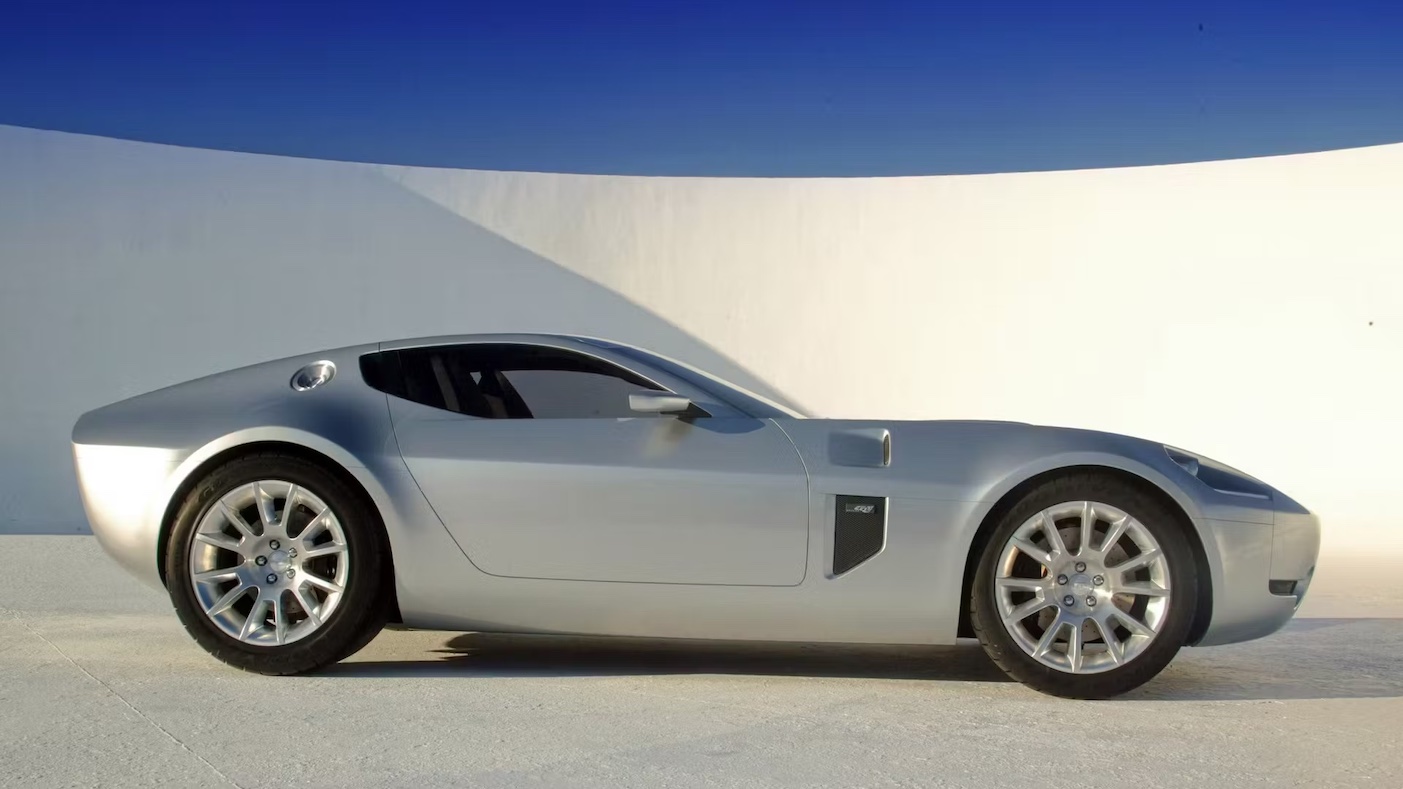 Trivia aside, in 2004, Ford was already looking at the performance car horizon after the successful launch of its mid-engined GT. With only 4500 GTs planned, a successor was needed and after in-house designer, George Saridakis, penned a 21st-century homage to the '60s Shelby Daytona Coupe (the AC's wilder sibling), Ford's head of design, J.Mays, commissioned a clay to be produced. When it received a warm reception at that year's Pebble Beach Concours, Ford's Advanced Product Creation (APC) team were tasked with developing a fully functional car – and one, maybe, with production potential.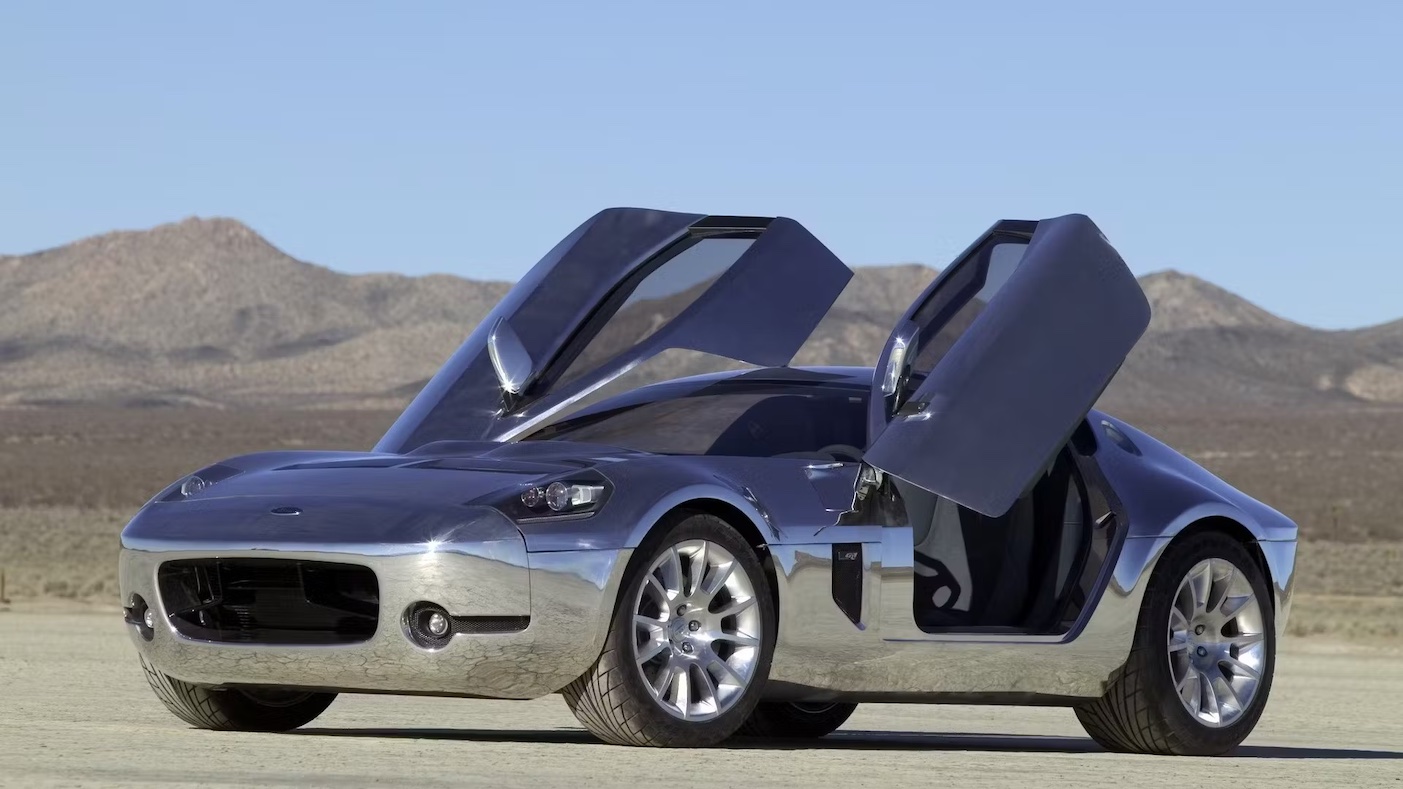 The result was quite breathtaking. Using the mid-engined GT's chassis as a base, modified to allow front/mid installation of a 597 bhp, 6.4-liter, dry-sump V-10 engine, APC presented a muscular, two-seat fastback design, with a traditional cab-rearward stance, crafted from polished aluminum. Two feet shorter than the GT at just 14.5 ft long, the GR-1 successfully melded cues from the original Shelby without looking overtly retro.
Opening its distinctive McLaren-style "butterfly" doors, drivers were faced with a cleanly-styled part-analogue, part-digital dash, incorporating a 'TireIQ' system, which, among other things, recorded cornering G-forces via an accelerometer. Speakers for the GR-1's sound system were built into the headrest wings of the carbon fiber-shelled seats.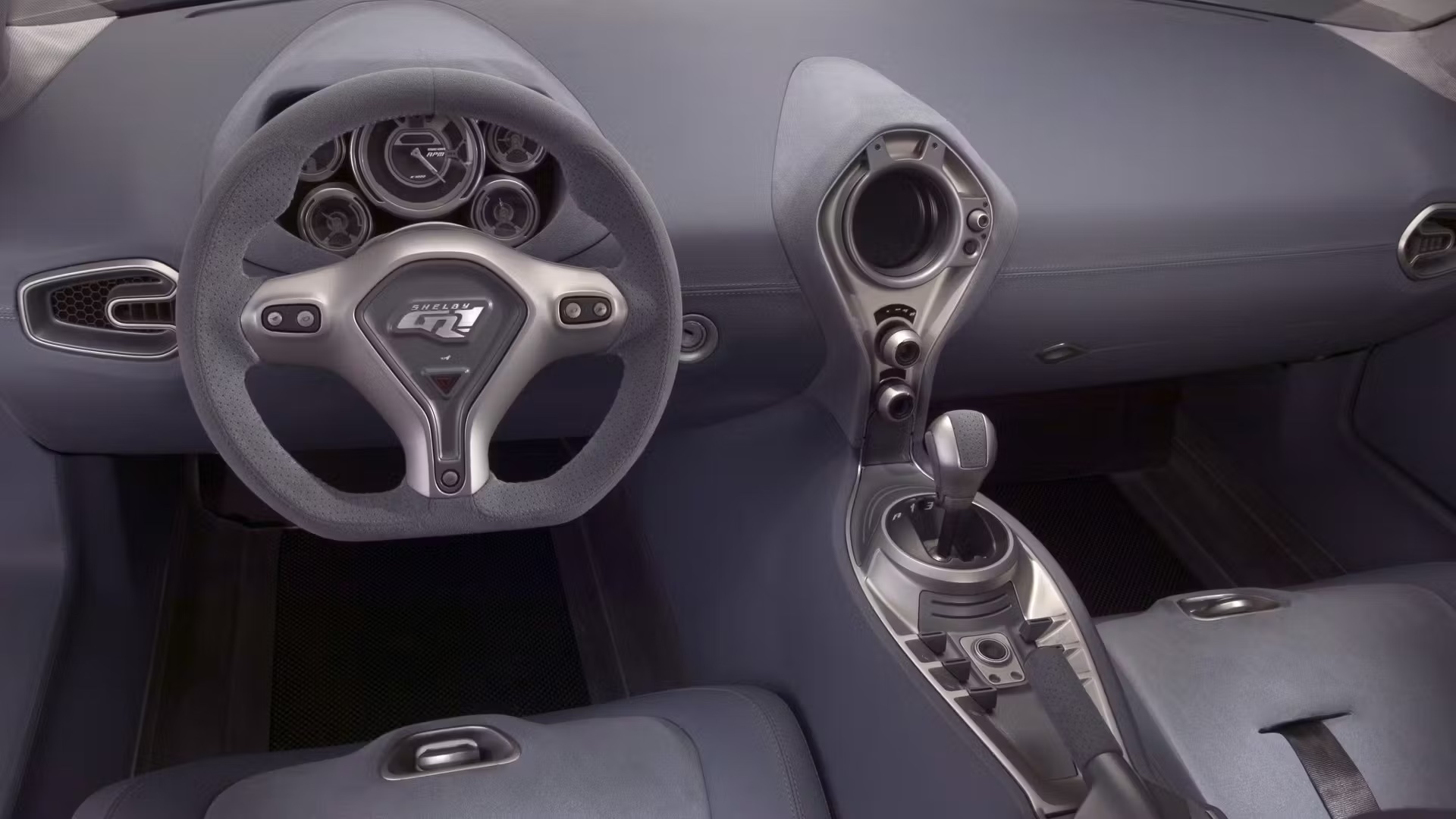 This was no mere styling pastiche, either. With the mighty V-10 installed, taken from Ford's Modular family of engines, the GR-1 was predicted to hit the aforementioned 190mph top speed, and accelerate from 0-60mph in 3.9 seconds, laying its power down through a limited-slip-differential-equipped six-speed manual transaxle, and sending drive to 19-inch rear wheels shod with 345 x 35 tyres.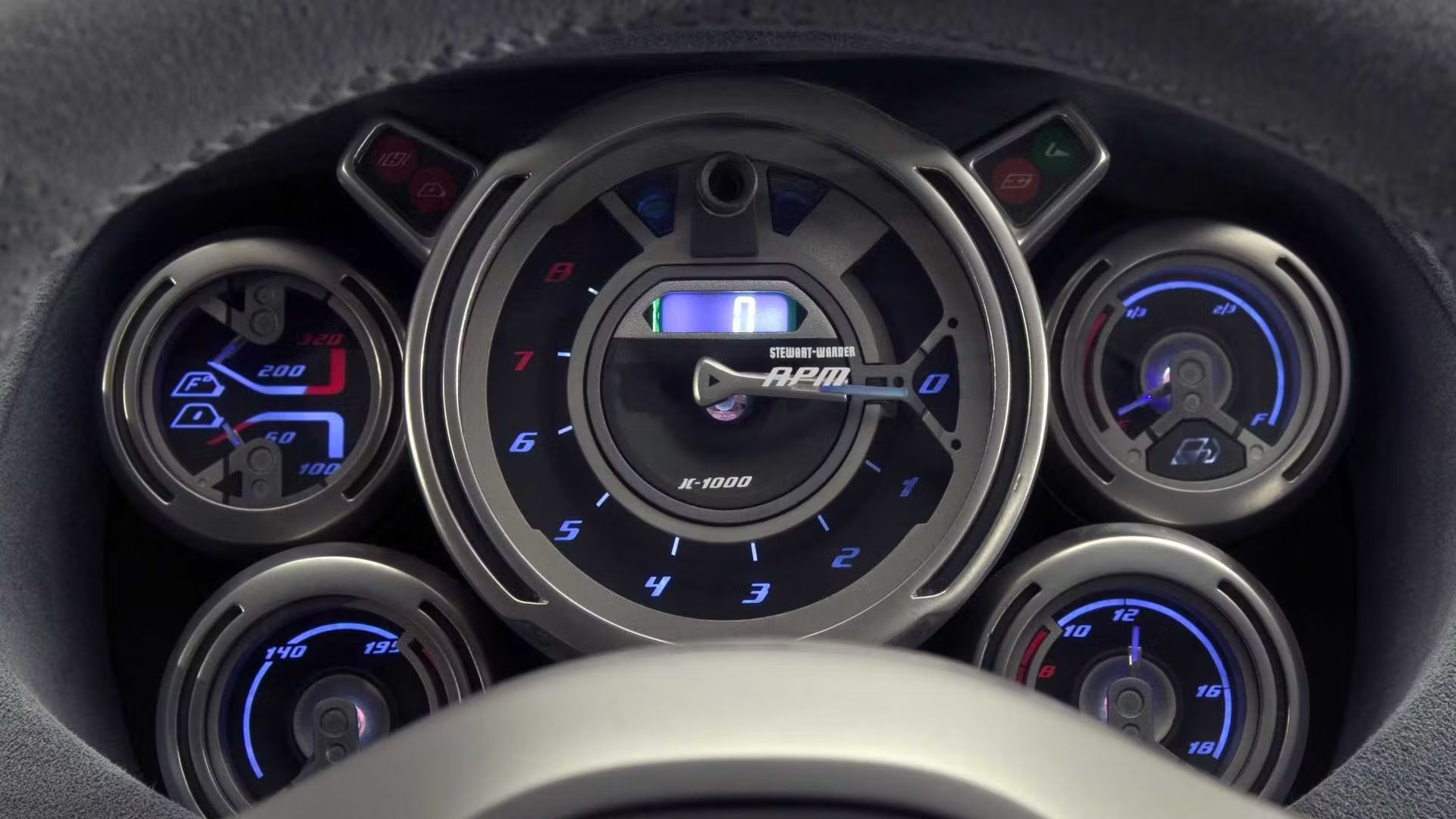 Making its first public appearance at the 2005 North American International Auto Show, there was obviously still an interest in seeing the GR-1 through to series production, with Phil Martens, Ford's group vice president of product creation, making a clear statement about its market position: "Our goal this time around was not to create the ultimate top-speed, high-performance sports car. Really, we intended to strike a better balance of design, capability and usability that might appeal to someone considering a Ferrari 575M Maranello."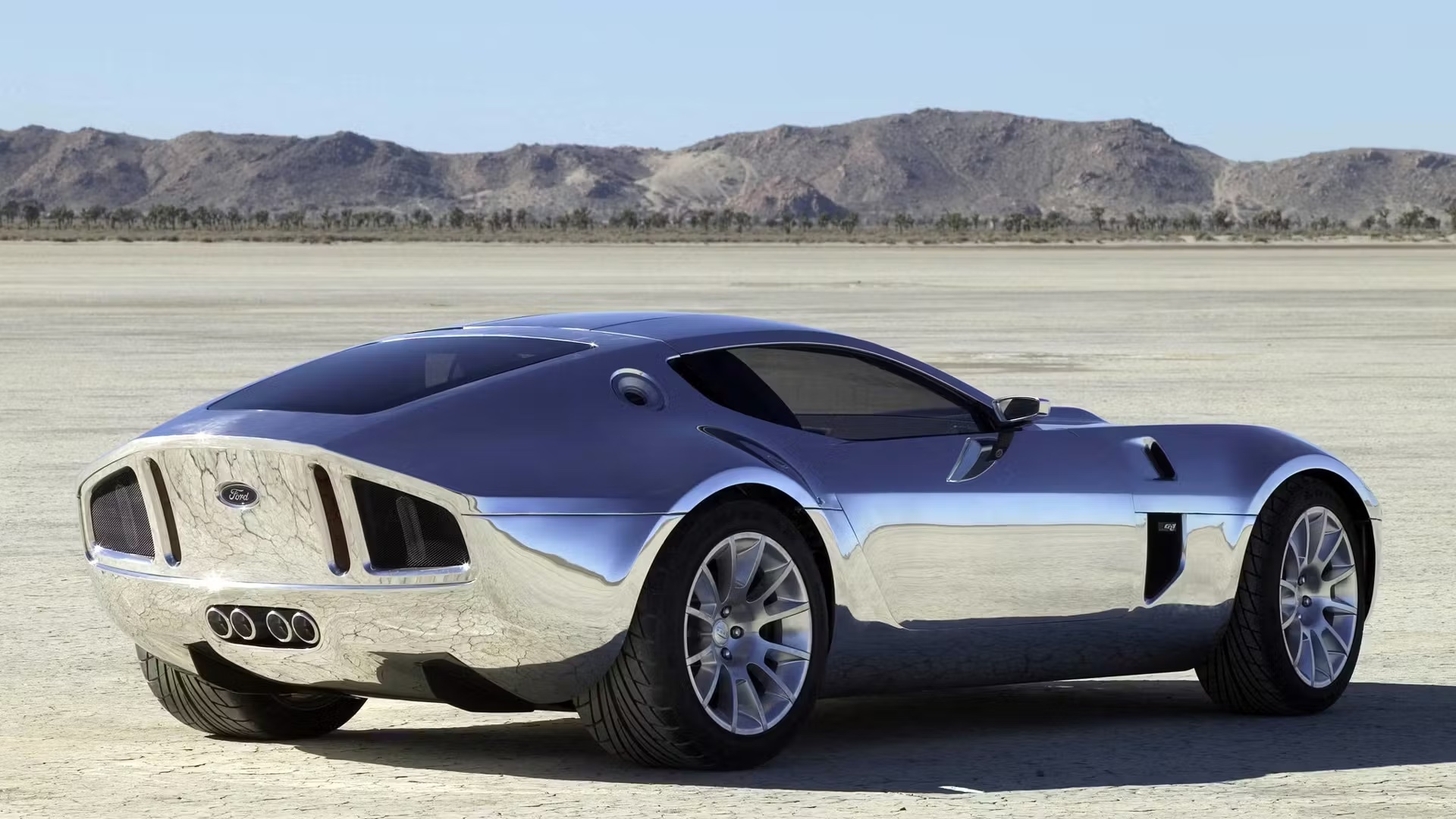 But as was the case with many a promising concept car, the devil was in the detail, and after the GR-1 was subjected to a full feasibility study, significant changes were identified. To be production viable, its 45-inch height needed to be raised, and its wheelbase—which was seven inches shorter than the GT's on which it was based—needed to be lengthened, too. The GR-1 was not a light car, either, with the concept weighing in at 3900 lb. Ford's target production weight was 3500 lb, and consideration was given to replacing the GR-1's V-10 with a V-8 to achieve that goal.
In the end, though, Ford's production dreams for the GR-1 wouldn't pan out. While the changes needed didn't present insurmountable hurdles for the car's development team, Ford was starting to get its fingers burned with GT sales. After an initial rush of orders when the car launched in 2004, demand had dropped significantly two years later. Faced with the prospect of only selling 4000 GTs from the originally-conceived 4500-car run, Ford's accountants could only see the same scenario playing out with a production GR-1, and slammed on the brakes.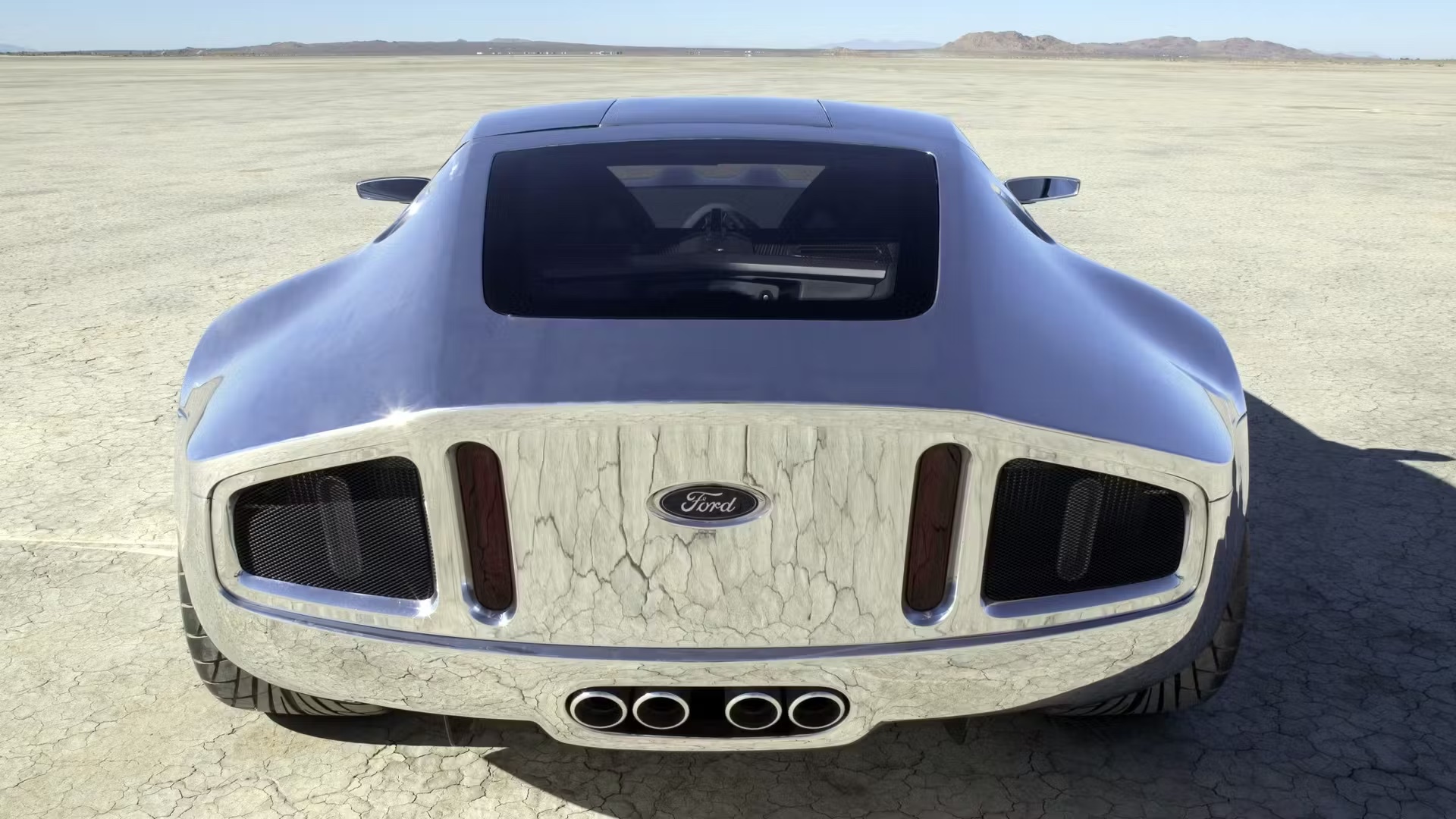 That isn't quite where the story ends, though. There was still a lot of love for the GR-1 in enthusiast circles, and one person could still see its potential in a more limited market. Lance Stander, CEO of California-based Superformance—distributors of low-volume, high-end recreations, such as the Corvette Grand Sport, Cobra, GT40, and Shelby Daytona Coupe—sought to reach an agreement with Ford and Shelby America to purchase the rights to produce a modified version of the GR-1. After many years, they succeeded, and in 2019 Superformance announced that it would be taking orders for its own Shelby GR-1, with the choice of either an aluminum or carbon fiber body, and an output of 750bhp from a Ford V-ok8 engine. The predicted cost: $250,000.
Unfortunately, the federal government recently halted implementation of the regulation which would have given Superformance exemption from the safety and labelling standards required to build the Shelby GR-1 in low volumes. But we still live in hope…
Report by Simon Hucknall for hagerty.com