The 2023 Monterey Car Week auctions concluded Saturday with the second-highest total in history. That's an impressive top-line statement to be sure, though the numbers put more detail to what's happening. The record 1,200+ vehicles offered across five auctions resulted in total sales of $400.1 million and a sell-through rate of 68 percent. That falls short of 2022's total of nearly $473 million and a sell-through rate of 78 percent, which was based on just 1,000+ cars. We've observed a cooling market for the past 14 months, and in Monterey we finally witnessed that trend touch the highest echelons of the collector car world.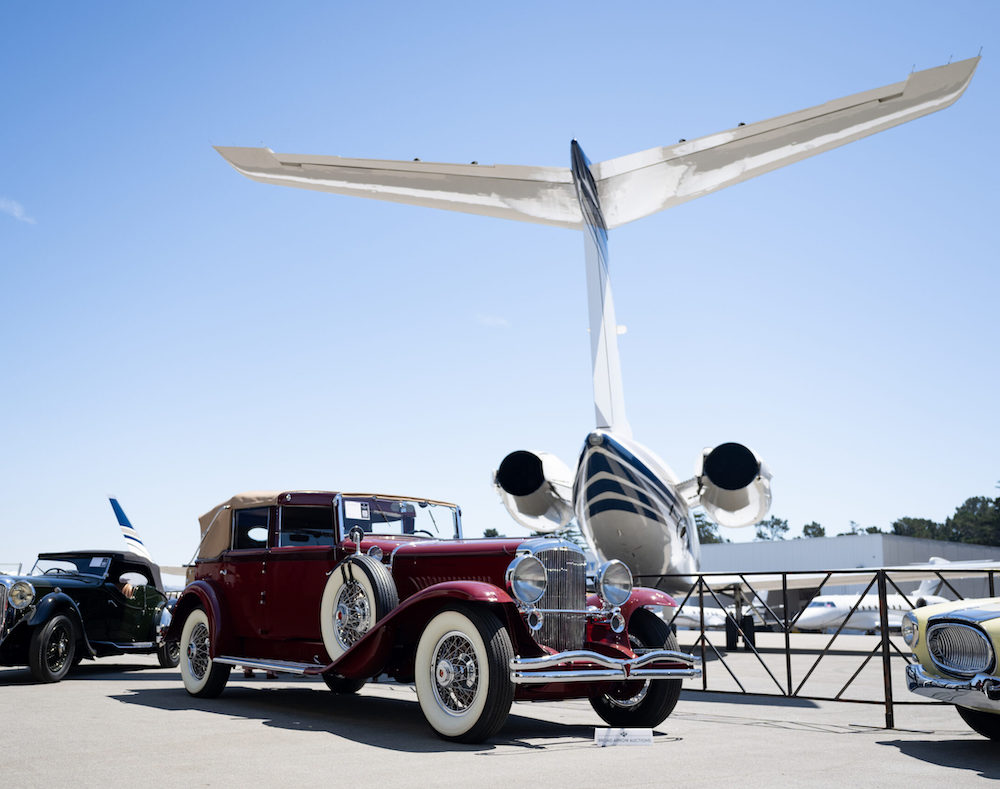 Higher interest rates likely cooled bidding enthusiasm, which was apparent in the lower sell-through rate, the smaller Hagerty Price Guide condition-appropriate premium, and stable values. The interest rate environment may be encouraging potential bidders to look for traditional fixed-income investments. It is unlikely that higher rates are limiting bidder leverage at the auctions because we've seen that the share of vehicles financed tends to shrink with vehicle age.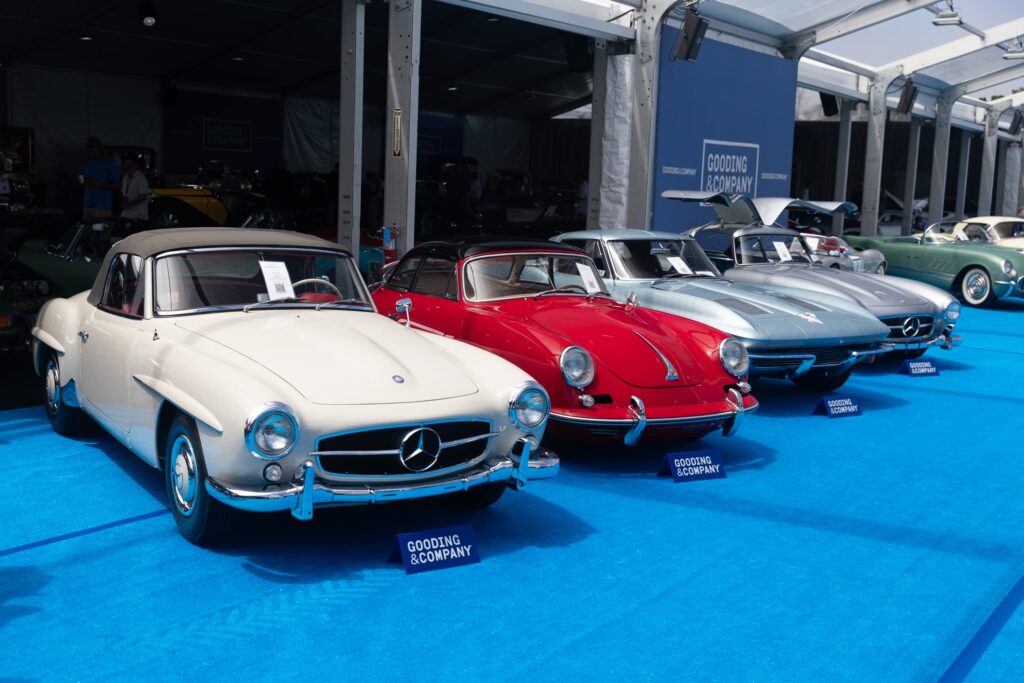 The sell-through rate did fall from 78 to 68 percent, but to get the full picture, we need to remove the clouding of no-reserve lots and lower-priced (yes, such a thing exists at Monterey!) consignments and parse by tiers of sales. Reserve lots represented a roughly equal amount, about two-thirds of all consignments, in 2022 and 2023. However, the sell-through rate of those lots fell from 67 percent last year to just 50 percent this year. Another difference this year was that the greater the vehicle's value, the more the sell-through rate fell. In the $5M to $10M segment, the sell-through rate more than halved to just one in three. Returning to the point about interest rates, parking money in an expensive vehicle as an investment may no longer be as attractive as placing it in other instruments.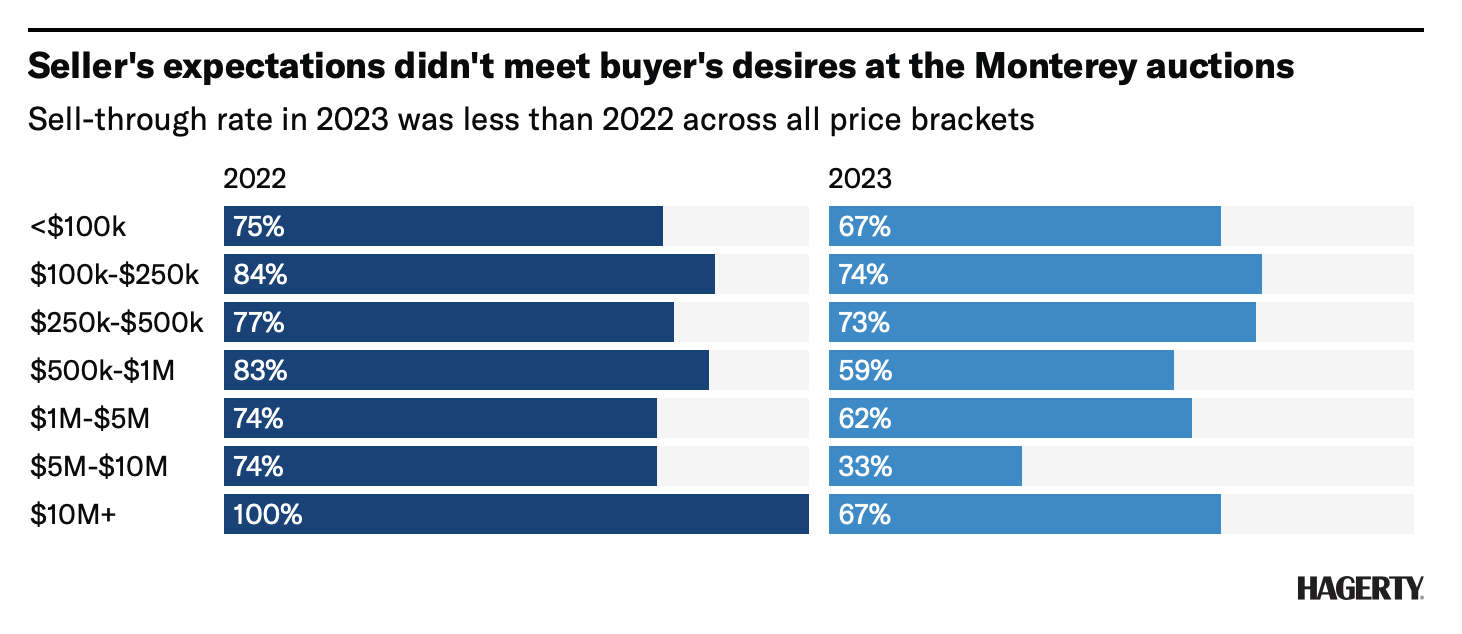 We also saw a smaller Hagerty Price Guide condition-appropriate premium. On the ground in Monterey, we rate the condition of vehicles consigned to the auctions. Of those that have a Price Guide value, we compare the condition-appropriate value to the sale price—after excluding modified vehicles. At Monterey both this year and last, this set exceeded 400 vehicles (it's also worth noting that the average condition rating difference between 2022 and 2023 was negligible). Consequently, we get a useful indication of bidding strength independent from auction company estimates. This year, the median premium over Price Guide condition value was 9.8 percent, which is down from 18.3 percent last year.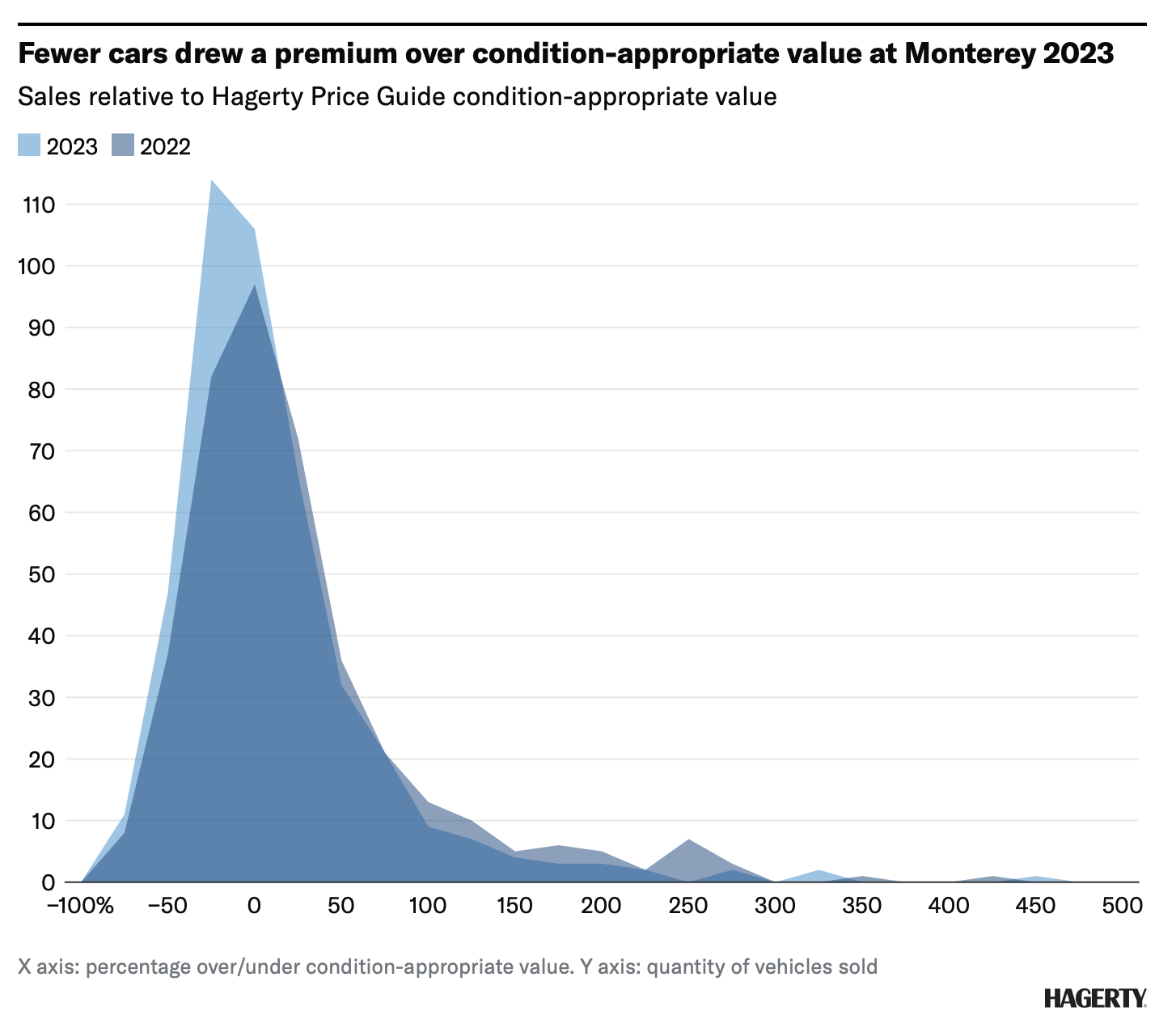 We saw a handful of exceptional sales, which suggests the market is still willing to pay for the right vehicle. Bonhams enjoyed two such sales including the headline consignment of the week, a 1967 Ferrari 412P, which sold for $30.2 million. Another of their offerings, a 1909 Lorraine-Dietrich Grand Prix car with a 16.4-liter 4-cylinder engine, sold for $1,270,000 after a long bidding war. Another very vintage automobile became an auction week highlight when Gooding & Company sold a 1912 Simplex 50 hp Toy Tonneau with 111 years of single-family ownership for $4,075,000. On the newer side of the spectrum, Broad Arrow claimed a record for a 1995 Honda NSX-R at $632,000, which more than doubled the prior record for the model.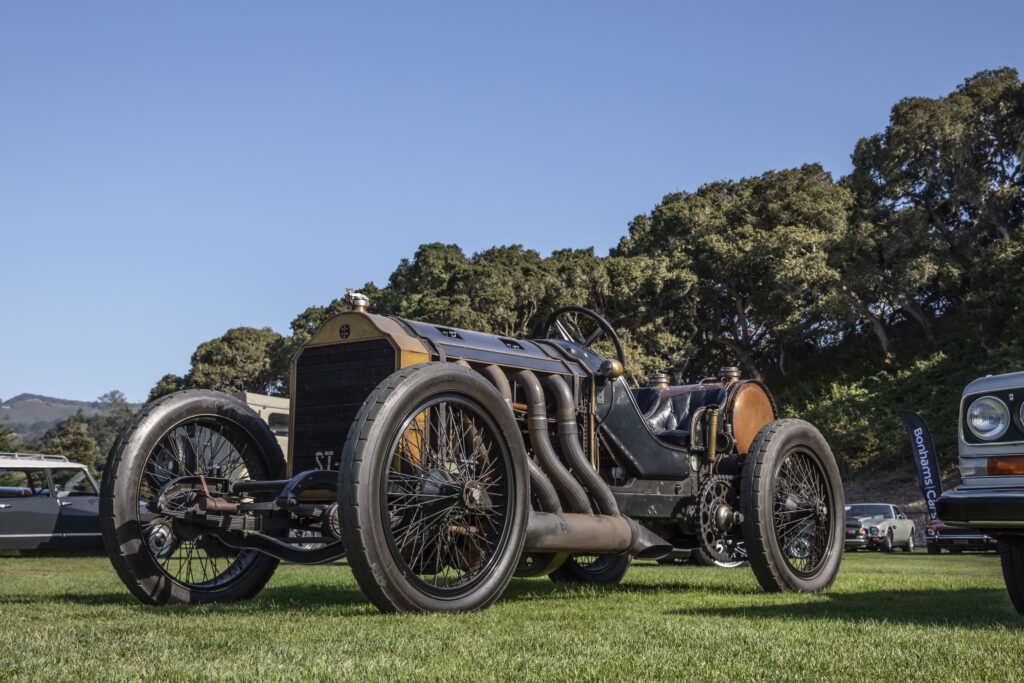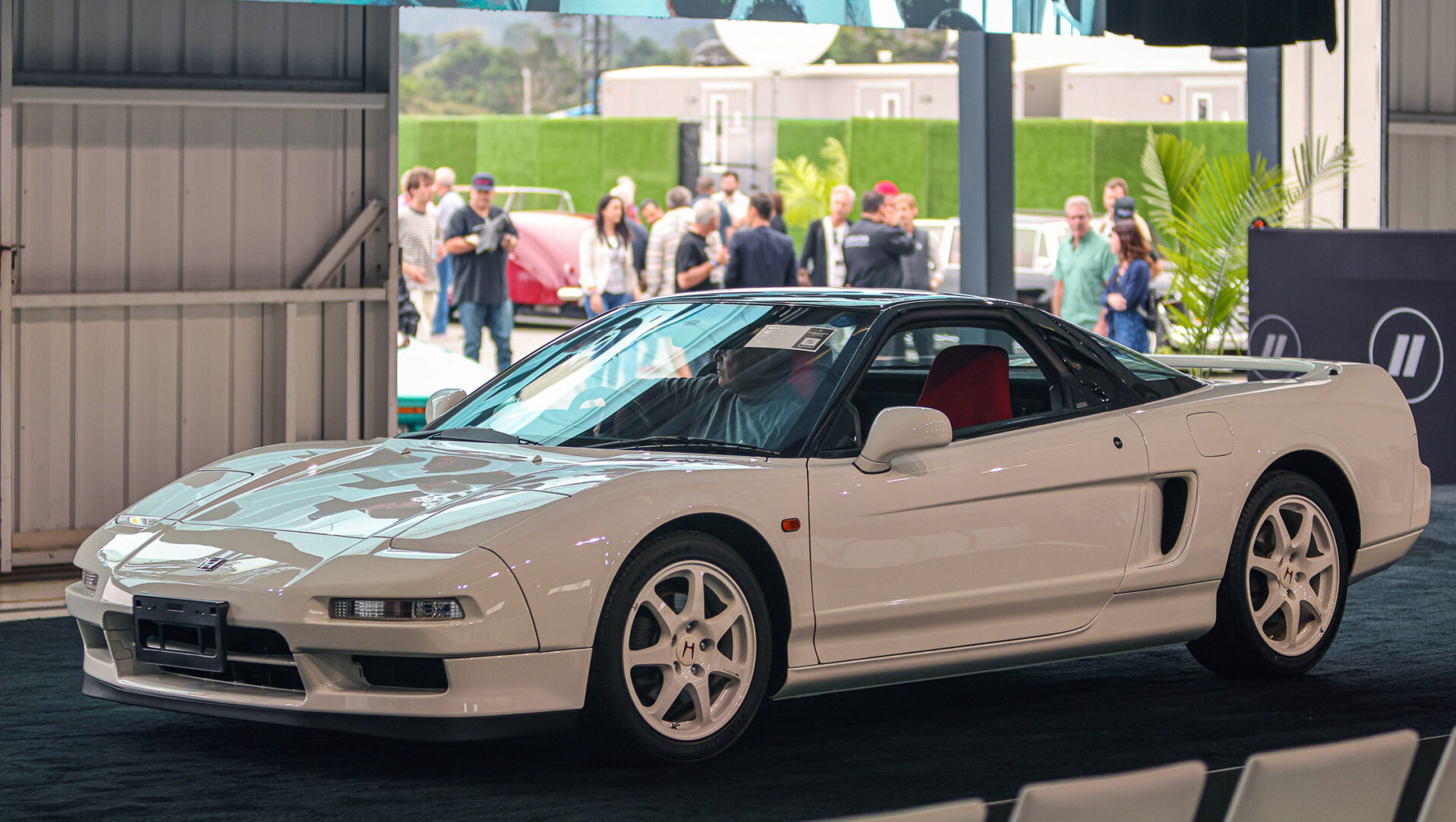 If you ever wondered what happens to those valuable cars sold at the Monterey auctions, in some cases you don't have to look too far. Two recent auction darlings were on the Concours lawn on Sunday. A 1995 McLaren F1 sold by Gooding & Company in 2021 for a record $20.5 million was in the McLaren class. Also, this year's Best of Show winner, a 1937 Mercedes-Benz 540K Special Roadster was sold by RM Sotheby's in Monterey last year for $9.9 million. Notably, the 11-month restoration that resulted in the concours win benefitted from starting with a largely original car.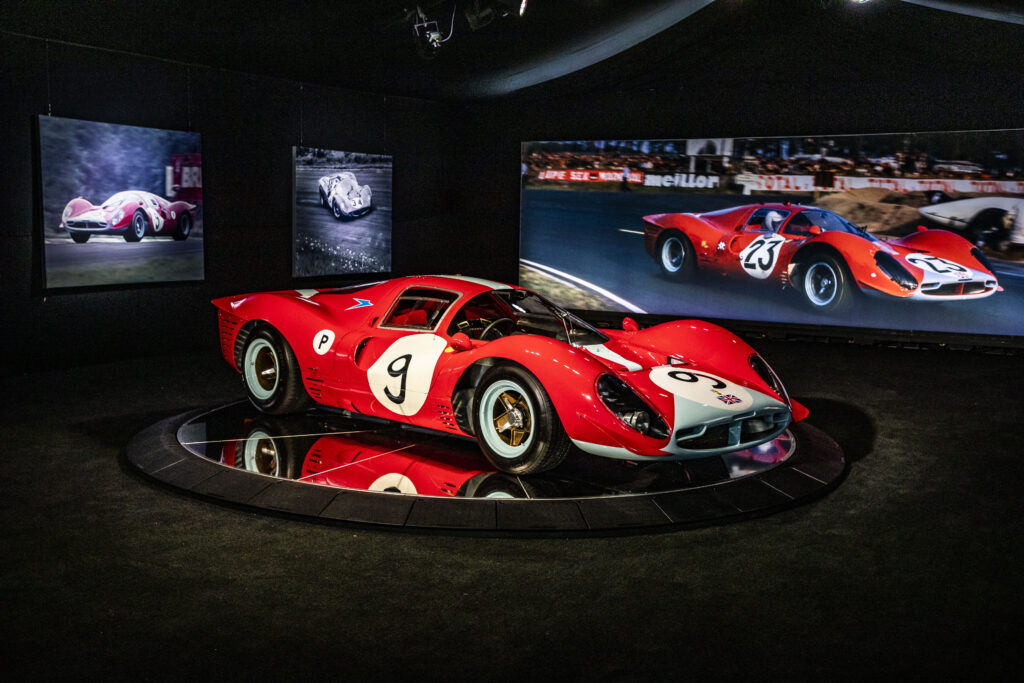 All told, Monterey's sales suggest an easing off the throttle, but they're more a continuation of what's been slowly taking hold in the collector market than an indication of any new trends. Next month will see a couple of auctions in the U.K. in London and at Goodwood. While it is tempting to connect results from the U.S. to the U.K. or vice versa, the joke "two countries, separated by a common language." seems apt: though we'll be watching the results, additional macro forces in the U.K. may make for a challenging apples to apples comparison.
Report by John Wiley for hagerty.com