A hot blistering sun which caused quite a few cars to overheat prevailed for the two days of racing here. With the exception of the weather everything else was way above par for this fifth running of the races in conjunction with the Santa Rosa Rose Festival.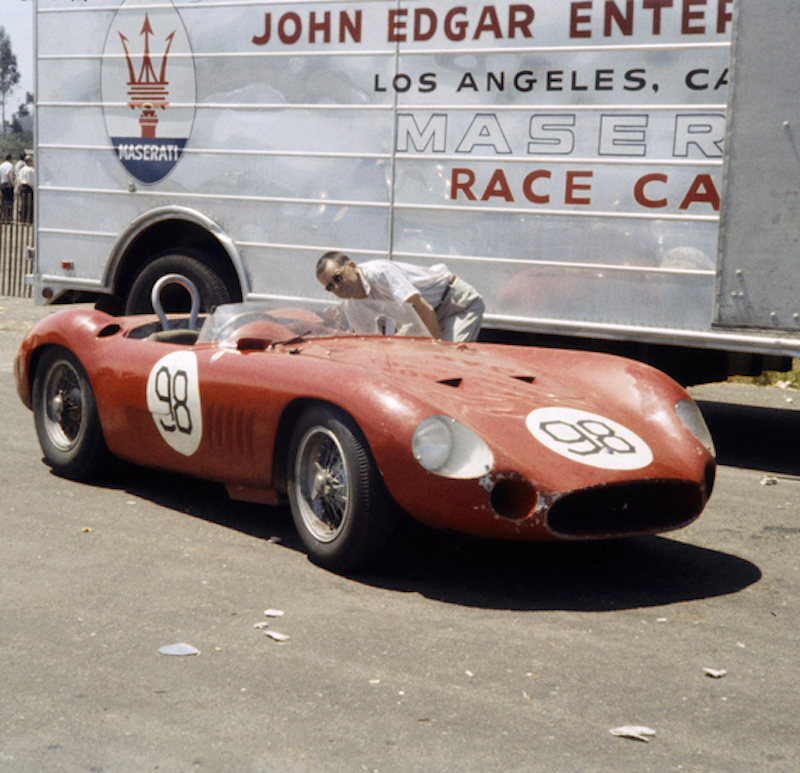 3rd Annual Santa Rosa Sports Car Road Races, Cotati Airstrip, May 1957
John Edgar's 300S Maserati , the very same car in which Stirling Moss took second at Sebring , was the main attraction. The Maser was almost banned from racing because of its badly cracked windshield. Luckily, Edgar's mechanics strengthened it with wire and it finally passed inspection. It won the main event in the experienced hands of Carroll Shelby, who got a late start from the grid, but managed to overtake the leaders and go on to win with a 28 second margin over the second place car driven by Sammy Weiss. Shelby tooled the Maserati more than 60 miles without a clutch. Phil Hill failed to appear due to a mechanical breakdown of his Ferrari at the Santa Barbara meet.
Weekend Heroes 2
If you want to order Weekend Heroes 2 here is the link: corsaresearch.com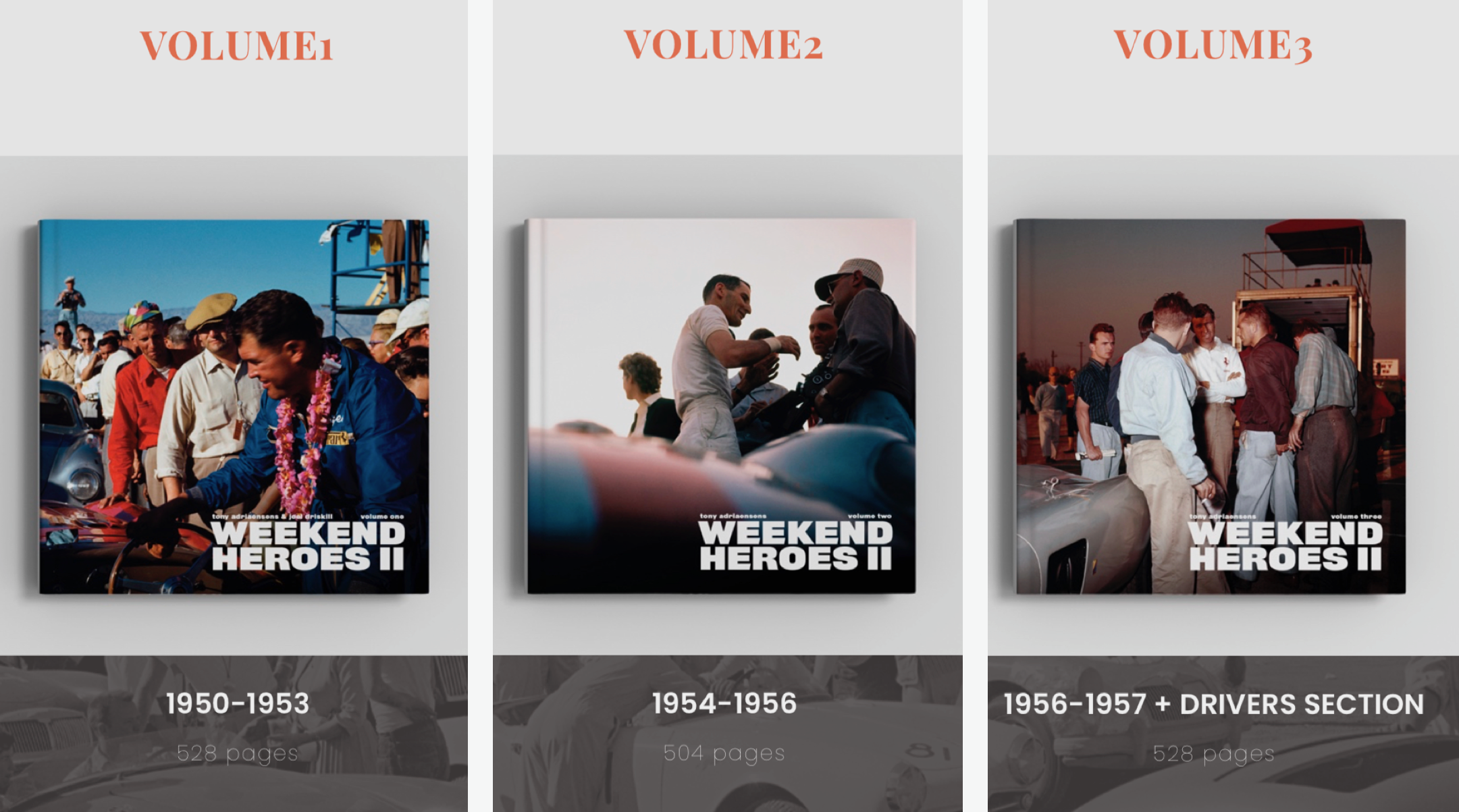 by Tony Adriaensens/ collectorscarworld.com
Photo: Kodachrome, corsaresearch