With a new concept of space and freedom, San Corrado have redefined the idea of luxury, taking it to the highest level, by creating the most stunning luxury resort in Italy. Here, in the heart of the Mediterranean, in the alluring setting of the Val di Noto, an ancient masseria, a fortified farmhouse once belonging to Prince Nicolaci, has today become an idyllic hideaway, a destination of choice in astonishing harmony with nature.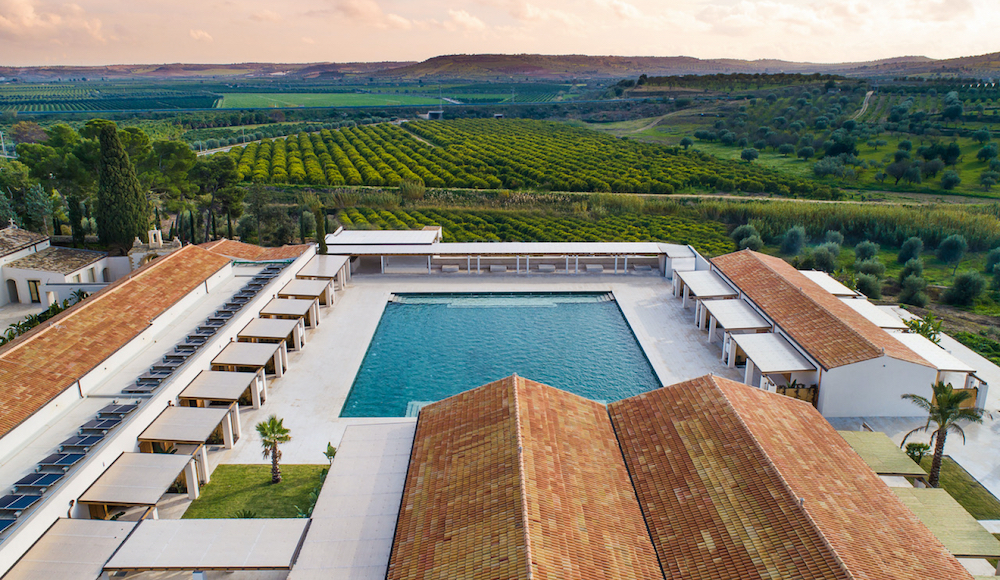 Peace, quiet and intimacy are the keynotes in the collection of suites, delivering sensations of well-being and peace, improving self-awareness and restoring inner balance. The luxuriant, sunny, authentic surroundings encourage you to rediscover the world, and exercise pleasant, regenerating effects on the mind, body and spirit. At the same time, the relaxing, upscale ambience brings out the colours of Sicilian tradition as well as offering the most modern, state-of-the-art facilities.
San Carrado have created a veritable Olympus on earth, on which every Greek god seems to have left his mark. In Sicily, not far inland, you will find a property created with people in mind, but with strong, concrete connections with nature. The San Corrado di Noto Resort is genuinely representative of the territory and history of Trinacria, the old Greek name for the island, reflecting millennia of cultural cross-contaminations and influences, centuries of domination that have created a peerless work of art.
The Resort wish to take you to the heart of this regenerative experience, to the cradle of human civilization, amid peaceful relaxation and the purest air, contemporary comforts, dedicated services and total freedom. A journey that will enslave all the senses, beginning with the palate and sense of smell, with the cooking of our chef Paolo Gionfriddo.
Click here for further information
more information: ilsancorradodinoto.com
---