The amazing Wiesmann Project Thunderball – the world's first all-electric convertible roadster – will make its UK debut at the exclusive Salon Privé London automotive event next month at Royal Hospital Chelsea.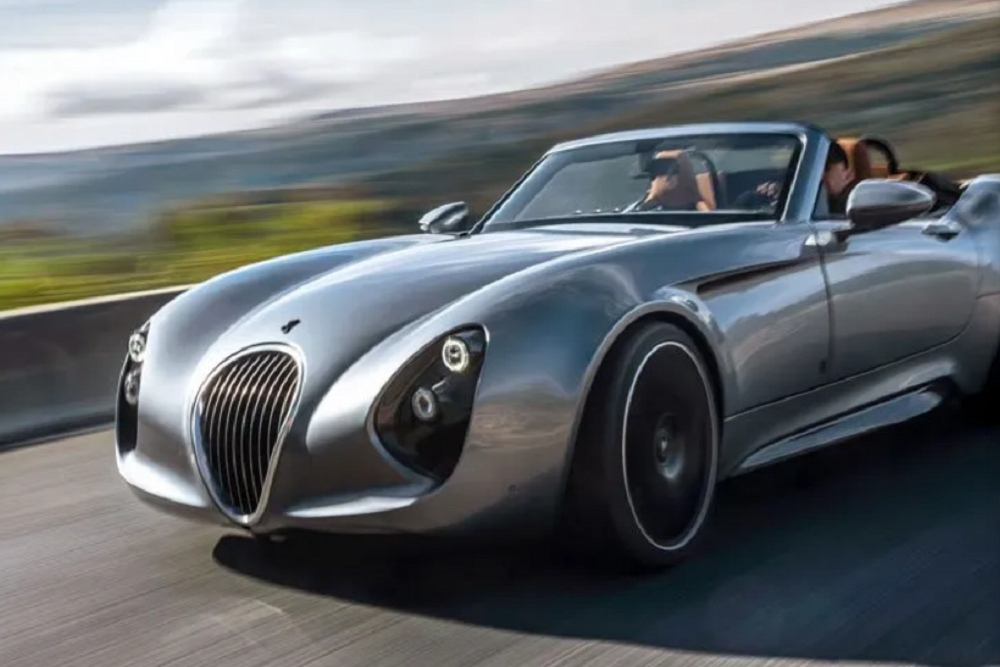 New Wiesmann Project Thunderball electric roadster to make UK debut at Salon Privé London on 20-22 April 2023 

 

680hp, 1,100Nm, and a targeted 0-62mph in 2.9 seconds and 310-mile EV range 

 

Prices start from €300,000; deliveries start in 2024 and a waiting list is now open 

 

Wiesmann CEO and owner Roheen Berry to present Project Thunderball during the opening day of Salon Privé London on Thursday 20 April 2023 

 

 
---
Marking the return of the iconic brand, the Wiesmann Project Thunderball represents an exciting evolution of the exclusive 35-year-old German brand's history, combining the distinctive Wiesmann looks with a modern electric powertrain. Delivering 680hp and a staggering 1,100Nm of torque, performance is duly electrifying: with a targeted 0-62mph of just 2.9 seconds.   
The two-seat, rear-wheel drive Wiesmann Project Thunderball features a unique drivetrain that has been designed to push the limits of architecture configuration. The battery modules are in a T-shape running through the centre tunnel and into the front of the vehicle, along with exotic twin axial flux PMSM e-motors.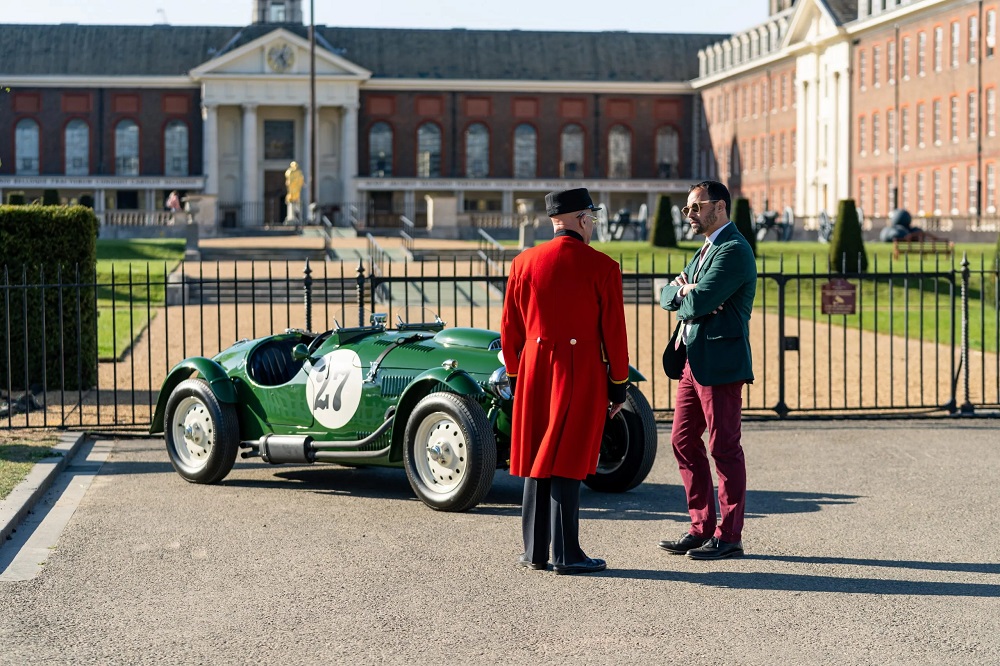 A bespoke and beefy 92kWh (83kWh usable) lithium ion NMC 'module-to-pack' battery is based on series modules with integrated pouch cells. It will deliver a targeted range of up to 310 miles – and an 800V high-voltage architecture means it can use the very latest ultra-rapid 300kW chargers, for lightning-fast recharges. The Wiesmann engineers have even developed their own sophisticated thermal management system.   
The zero-emissions Wiesmann Project Thunderball has a unique Intelligent Regenerative Braking System, aimed at delivering an emotive and immersive feel lacking in other modern EVs. It has five levels and is controlled by steering wheel paddles, rather like the shifting of gears on an ICE car. The aim is to make drivers feel much more involved and deliver the thrilling experience famous of a Wiesmann vehicle.   
Reservations for the new Wiesmann Project Thunderball are now open, with pricing from 300,000 Euros; the entire first year of production has already sold out, and enthusiasts are invited to join the new waiting list at www.wiesmann.com ready for when production commences in 2024.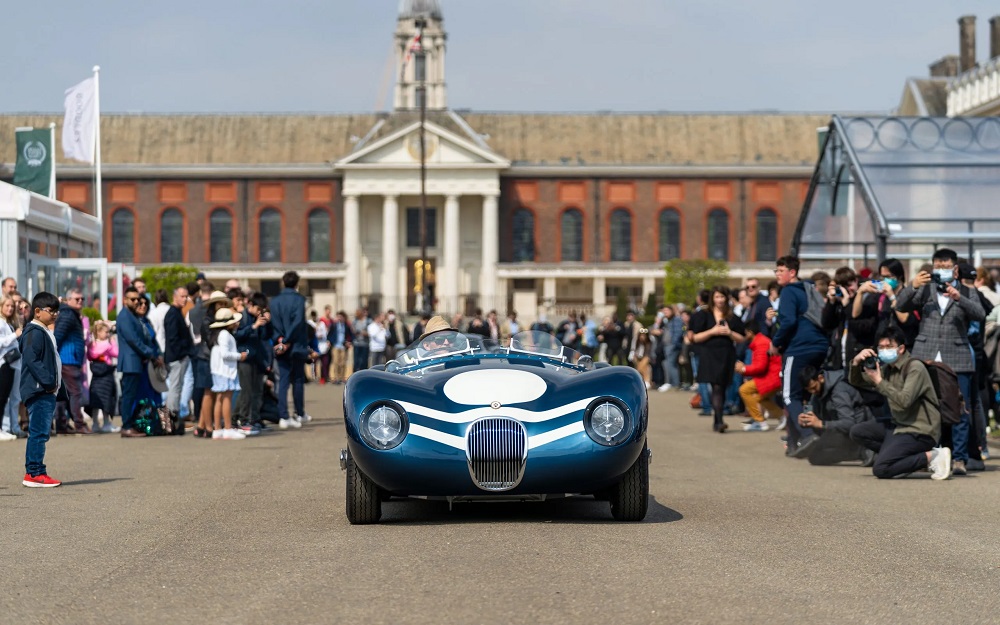 Roheen Berry, CEO and owner of Wiesmann, said: "We are delighted to be presenting Project Thunderball at Salon Privé London, the perfect event for our UK public debut. For Wiesmann, Project Thunderball heralds the next chapter of our journey. We have a rich heritage of making timeless, handcrafted and unique sports cars with exceptional performance and are now combining this, with cutting-edge technology and a state-of-the-art all-electric powertrain.   
"Project Thunderball has been met by an enthusiastic response from around the globe, with the first year of production already sold out. I am looking forward to seeing the reaction Project Thunderball receives from the UK audience."  
The new Weismann Project Thunderball will be built at the firm's state-of-the-art 'Gecko' factory in Dülmen, Germany. Many of the team who helped grow the iconic German brand – the last truly independent European sports car marque remaining today – will craft the vehicle alongside fresh talent, using modern production technology combined with Wiesmann's famed bespoke German coachbuilding expertise.   
Salon Privé director David Bagley is pleased to now confirm Roheen Berry is set to appear in person at the London event. He will present the new Project Thunderball to guests on the opening day of the event, Thursday 20 April, giving an exclusive overview to special guests.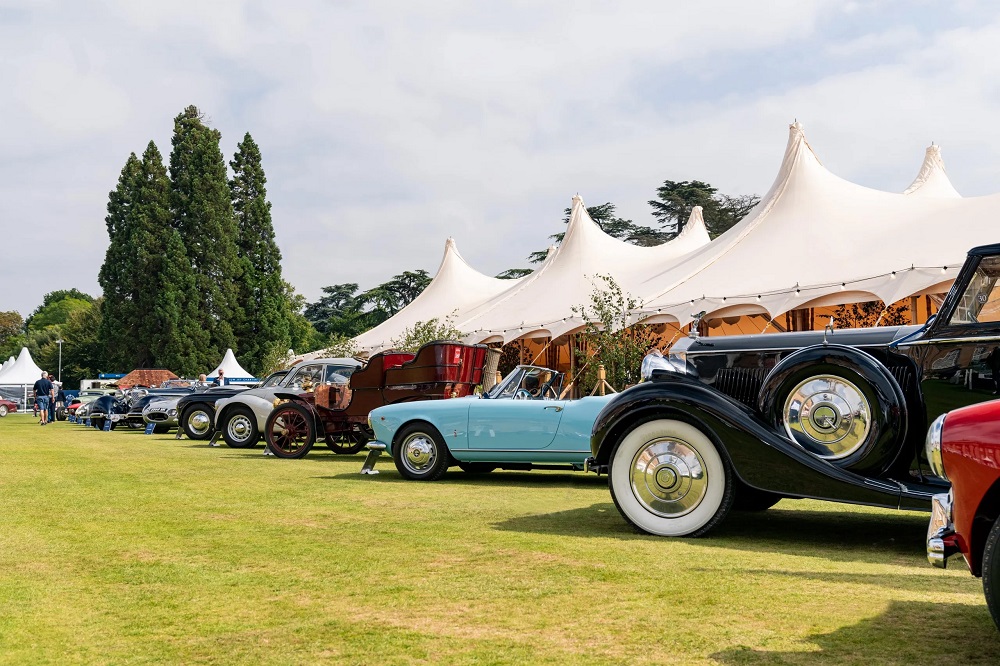 "My brother Andrew and I are delighted to welcome Wiesmann to Salon Privé London," said David. "The new Project Thunderball is a fittingly thrilling machine that will be sure to draw the crowds – and it will be a pleasure to introduce Roheen on the lawn at Royal Hospital Chelsea. I'm certain our many London guests will relish the opportunity to speak with him and become acquainted with his exciting new all-electric roadster."    
Salon Privé London is one of the world's most prestigious automotive events and the sister event to the globally renowned Salon Privé at Blenheim Palace which is now in its 18th year. In only its second year back in the capital, the London edition is already attracting some key automotive debuts from leading brands who will line up alongside Wiesmann to lift the covers off on Thursday 20th April. Watch this space for forthcoming announcements.  
Set to be the capital's most exclusive automotive party, Salon Privé London offers plenty to see and do in addition to the motoring attractions. There will be a luxury shopping village featuring brands such as high-end British Jewellery designer Boodles, and watches from famed luxury brand, Montblanc. Food and hospitality will also be first class, in the famed Salon Privé tradition, with a three-course luncheon, delicious Pommery Champagne, cocktails from the London Essence Co and fine wines from Chateau La Gordonne.   
Further highlights include Friday's Boodles Ladies' Day, fun for all the family during Saturday at Salon Privé, plus exclusive VIP hospitality at The Sloane and DJs keeping the party going well into the evening on Thursday and Friday.
If you are interested in more news click here.
---