Artcurial dominated the week of collectors' car sales in Paris this week, with 'Retromobile 2020 by Artcurial Motorcars', the official auction, realising close to 23M€ / 25M$. Some 70% of lots sold in the tenth edition of this unmissable international sale with something for everyone: stars, sport, history, originality and spectacle.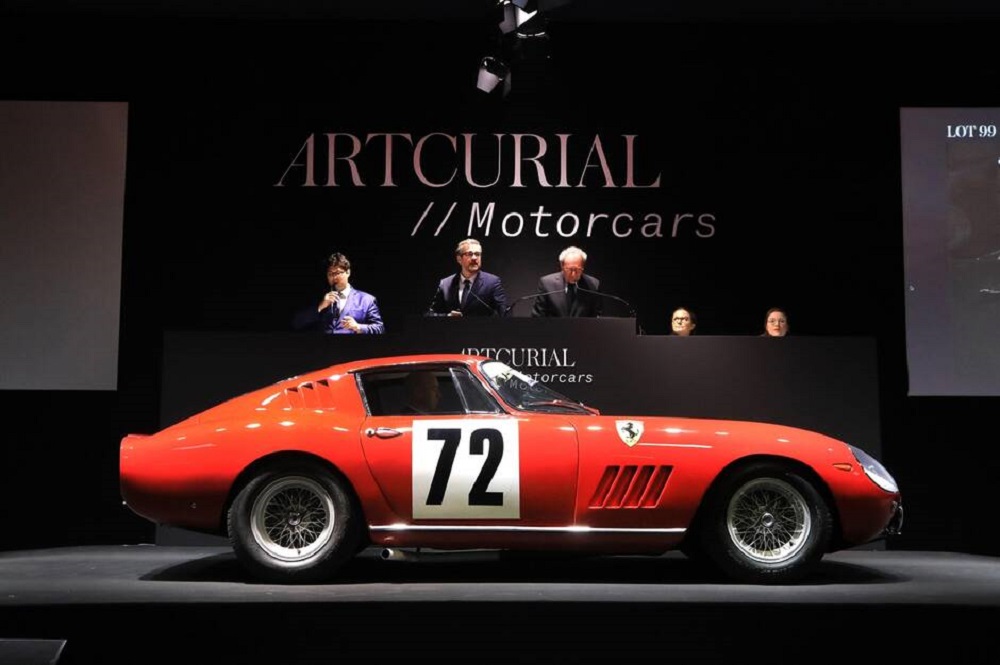 On Friday 7 February in Paris, Collectors' Automobiles were celebrated by Rétromobile and Artcurial Motorcars in the tenth edition of the Salon's official auction, led by the trio Poulain, Lamoure and Novikoff. The sale realised a total of 22.894.104 € / 24.954.573 $.
This annual international event, a barometer for the collectors' car market, continues to attract growing numbers of collectors and enthusiasts from around the world. With 18 nationalities represented, foreign buyers accounted for 81% of the total sales.
Artcurial Motorcars exhibited their expertise in this field by presenting a wonderful variety of vehicles, from the first mass-produced car – lot 44, the c. 1898 Benz Velociped Comfortable – to race-winning competition machines, and a line-up of rare and unusual vehicles. Five lots sold above 1M€, nine above 500 000 € and 47 above 100 000 €.
Glorious racing
It was around 17h when lot 99, the 1965 Ferrari 275 GTB #6785 made its entrance, to loud applause from the audience. This car participated in over 40 international events, including circuit races, hillclimbs and rallies. It starred in the 1966 Ferrari Yearbook, having won the Monza 1000km GT class that year, and also took part in the European Hillclimb Championship (Mont Ventoux, Ollon-Villars, Cesana Sestriere), and the Rallye Lyon Charbonnière – Stuttgart Solitude. The atmosphere was tense as bidders in the room and on the telephone fought over this superb car, which finally changed hands for 2 502 800€ / 2 728 052$ including premium.
Another competition car with an impressive racing provenance was the 1966 Porsche 906 (lot 83). Presented in well conserved original condition, it changed hands for 1 730 600 € / 1 885 700 $ including premium.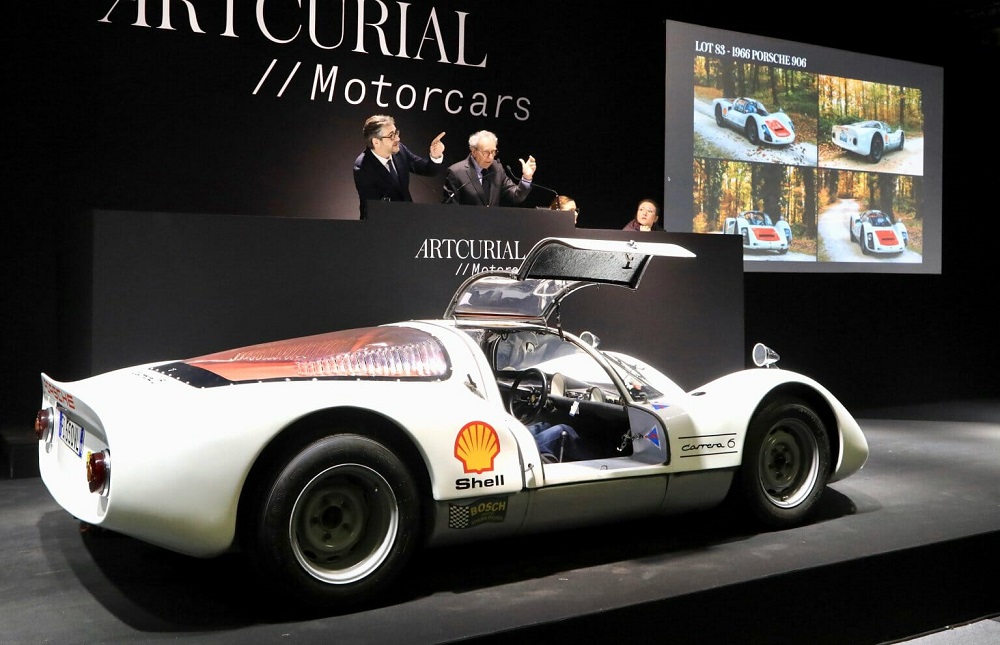 The iconic 1936 Delahaye 135S (lot 38) sold to a new owner for 917 800 € / 1 000 402 $ premium included. This genuine 135 Spécial was one of just 16 examples built by Delahaye, and has earned its place in motorsport history, having participated in the 1937 Le Mans 24 Hours, representing one of the most prestigious pre-war French marques. In more recent years, the car has made an appearance in historic events including the Alpine Trial and the concours d'élégance at Quail Lodge.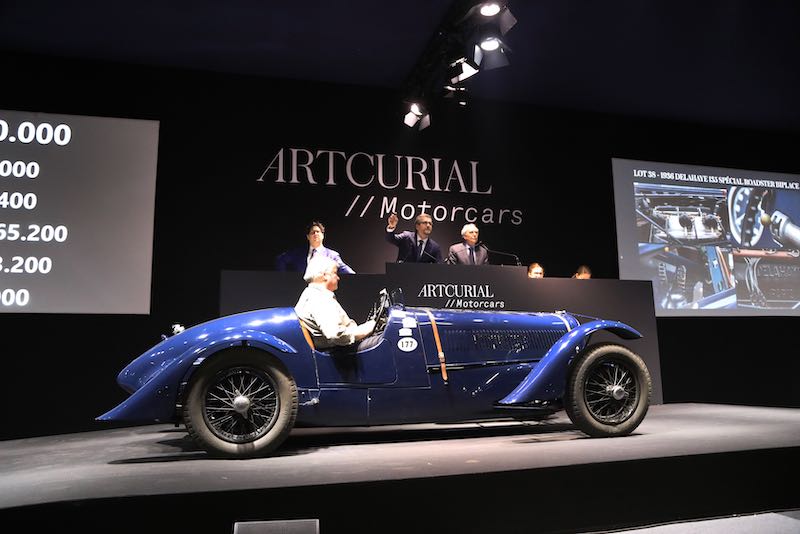 Also with Le Mans history, having been driven by Paul Belmondo in the celebrated 24 Hour race, the 1993 Jaguar XJ 220 C Le Mans (lot 113) attracted much attention, selling to a new owner for 1 085 800 € / 1 183 522 $ including premium.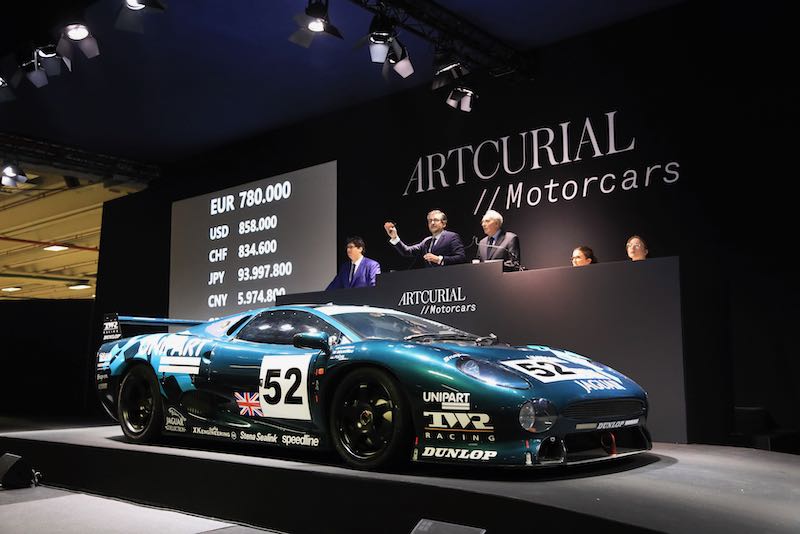 The historic 1983 Ferrari 126 C3-068 (lot 98) sold for double its estimate, fetching 1 438 900 € / 1568 401 $ including premium. Presented in stunning original condition, this car scored valuable points in Ferrari's race for the Constructors' World Championship in 1983, driven by René Arnoux, one of the most popular, generous and celebrated drivers of his generation.
Another competition car with impressive Le Mans history was the 1959 DB HBR4 Coach known as « Le Monstre » (lot 36) which sold for 172 800€ / 188 352$ including premium.
---
Johnny Hallyday's two Fords 
Spectators got to their feet when «Allumer le feu» began to play, as the first of two Fords owned by the late Johnny Hallyday was driven into the saleroom. The 1967 Ford Mustang GT 390 Coupé GR1 (lot 121), in remarkably well preserved condition, was the last surviving Écurie Ford France Mustang and was presented in its original configuration. Hallyday came 2nd at the wheel of this car in the Grand Prix de l'ACF at Montlhéry in 1967. This unique piece of racing and show-biz history sold for 244 400 € / 266 396 $ including premium.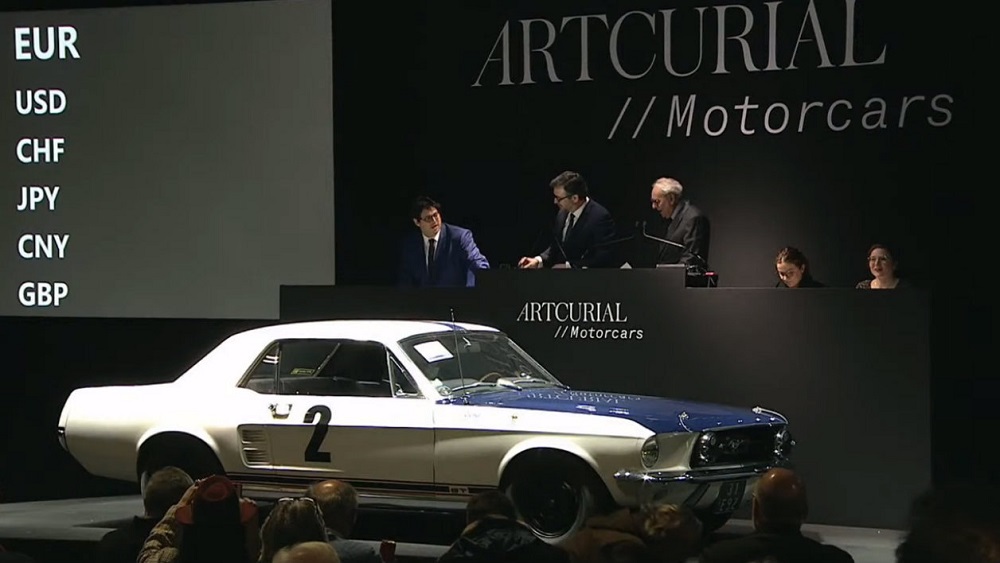 The second car belonging to the French heart throb was the 2006 Ford GT (lot 122). This was the last car Hallyday owned and personal touches included his initials embossed on the interior door panels and a chrome ash tray fitted into the centre console. A collector and huge fan of the artist acquired the car for 375 500 € / 409 295 $ including premium.
---
Four fabulous boats change hands 
Four special boats, including two of the most beautiful William Fife & Sons yachts in history also starred in the 2020 Artcurial Motorcars sale. The 1908 Mariska 15MJ class yacht (lot 62) fetched 381 400 € / 415 726 $ including premium, while 1911 Mariquita (lot 64), the last surviving representative of the 19MJ class, sold for 500 600 € / 545 654 $ including premium. The other boats to find new owners were lot 63, the stunning 1995 Riva 32 Ferrari, in superb condition (95 400 € / 103 986 $ including premium), and lot 65, the 1972 Cujo, the motor yacht built by Baglietto, that hosted Princess Diana during her last summer, when the boat belonged to Dodi Al-Fayed (190 700€ / 207 863 $ including premium).
---
RACING, FLYING & YACHTING 
The second auction, on the afternoon of Saturday 8 February was the Racing, Flying & Yachting sale. Highlight of the afternoon was a veritable museum piece, a chassis and frame based on the legendary Maserati Type 61 «Birdcage». This unique piece which took two years to create, was started from a chassis built by Allegretti in Modena. It sold for 62 400 € / 68 016 $.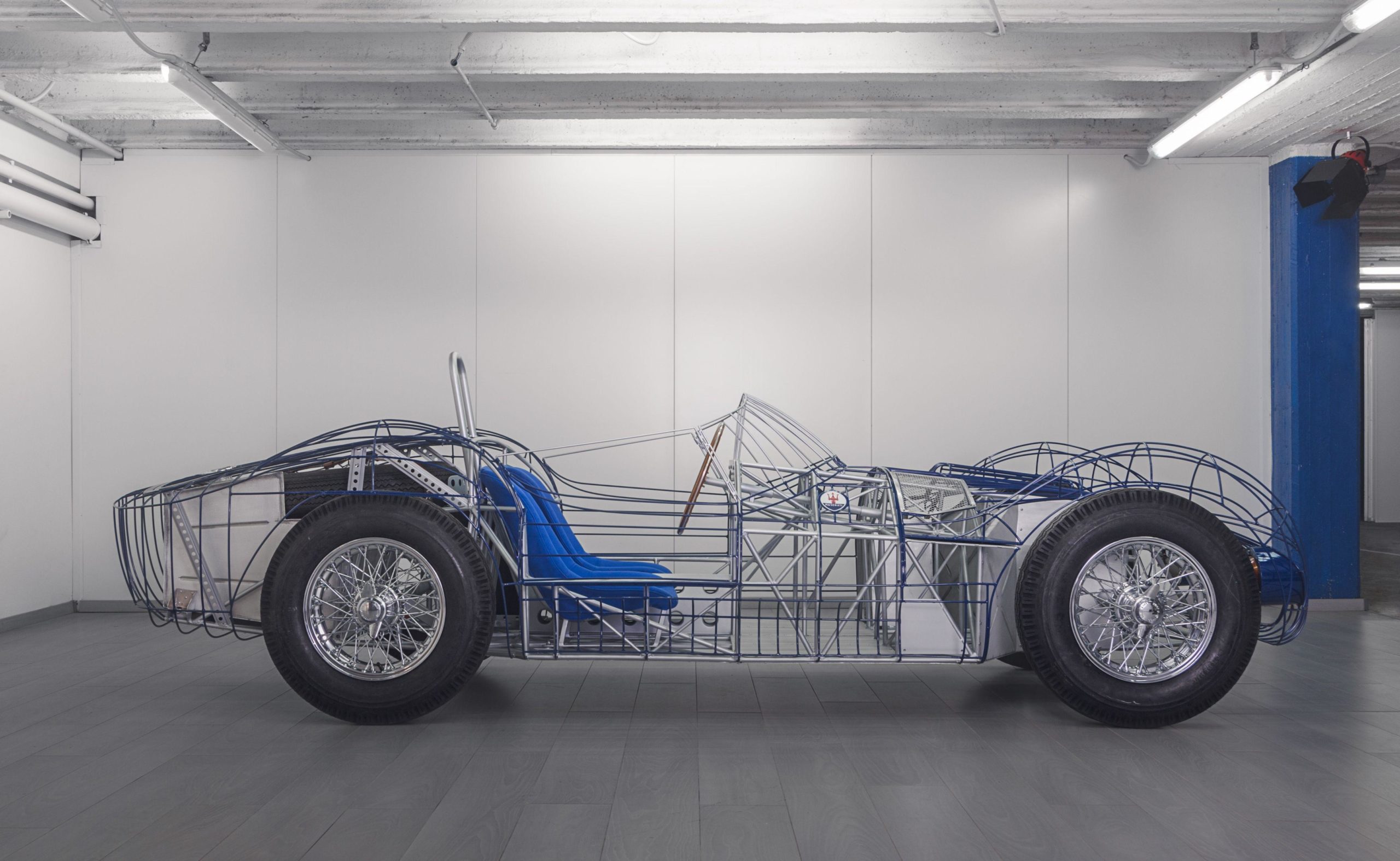 Report by artcurial.com
---