Beautiful and sunny weather at Pomona! This is Harry Jones who was doing a good job of driving in Stan Sugarman's Mercedes 300SL.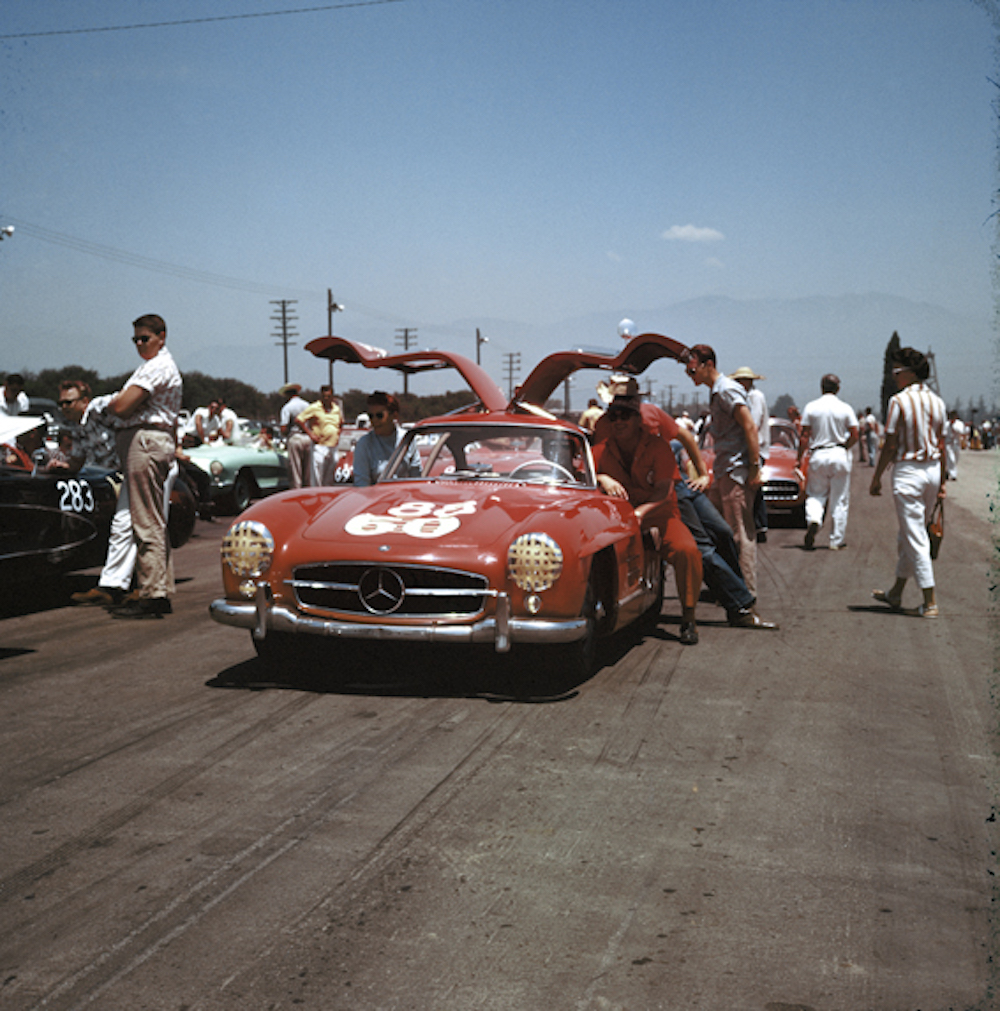 1957 4rd Running Pomona Fairgrounds
About two laps before the end of the race on Sunday the gas line broke and the fumes were very distracting, but Harry finished the race. He finished both days races for production cars over 2700cc in fourth position. The black Corvette on Harry's right with starting #283 was Andrew Porterfield's. This was the first time that the Pomona races were run counterclockwise as a safety measure for both drivers and spectators.
Weekend Heroes 2
If you want to order Weekend Heroes 2 here is the link: corsaresearch.com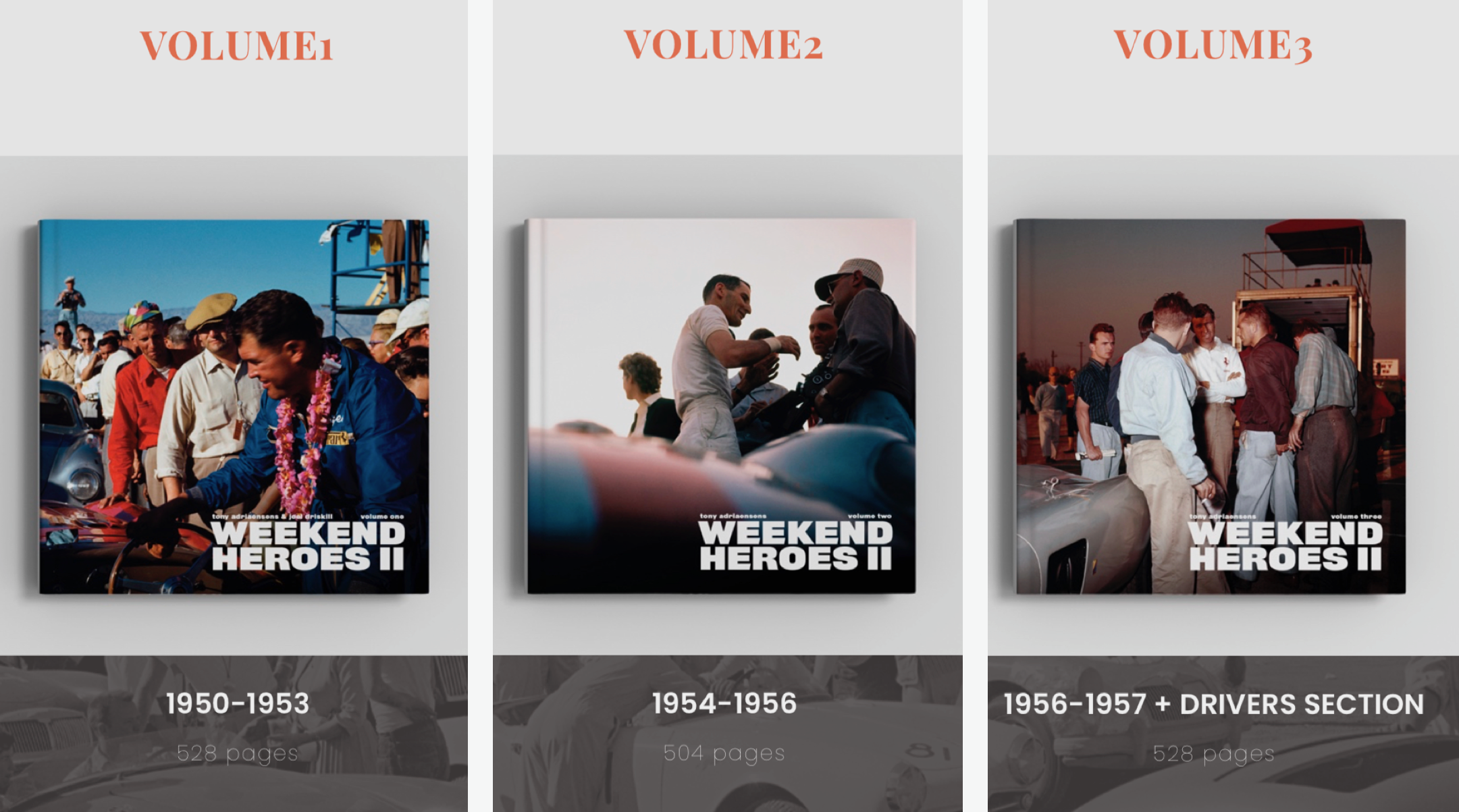 by Tony Adriaensens/ collectorscarworld.com
Photo: Kodachrome, corsaresearch