Founded in 1901 under the banner of "The Enfield Cycle Company Limited," Royal Enfield now stands as one of the world's oldest and most iconic motorcycle marques. And with 2021 marking the firm's 120th anniversary, RE has opted to mark the occasion via what the company is calling the Royal Enfield 120 Years Limited Edition Helmets, a run of a dozen different hand-painted custom helmet models — one for each decade the outfit has been in operation.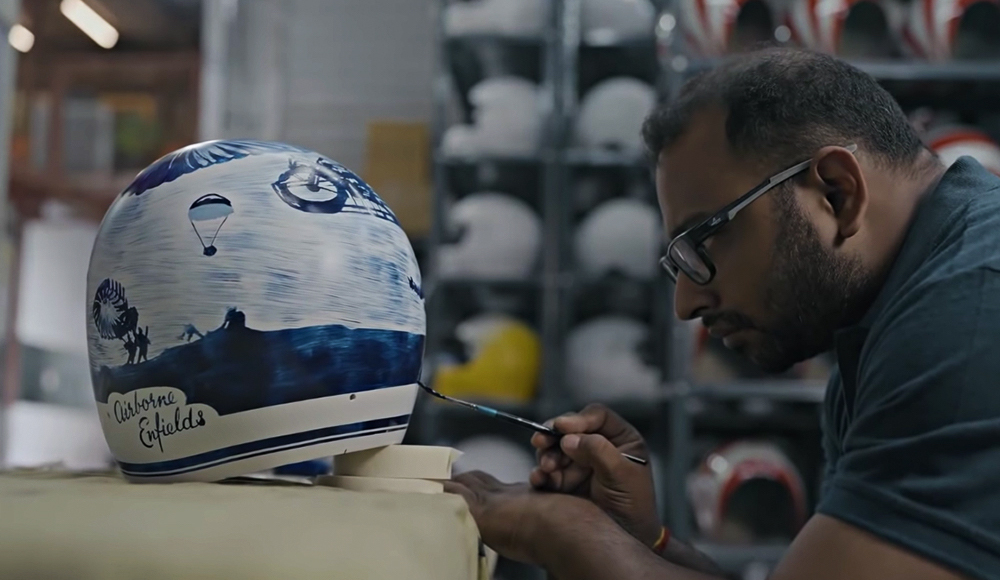 Comprised of seven 3/4-style brain buckets and five full-face lids, the 120 Years Limited Edition Helmets aim to pay homage to the company's rich history. As such, each helmet sports a design that's directly inspired by one of the many chapters in RE's 120 years in production, borrowing visual cues from everything from vintage motorcycle and race liveries to retro print advertising materials. ISI, DOT, and ECE-certified, these helmets feature lightweight fiberglass shells and premium leather liners with hand-stitched trims and shell-beading, along with Polygiene treated fabric internals.
Thus far, Royal Enfield has only unveiled the first of the dozen helmet models, which the brand has dubbed the "Original Royal Enfield" — a bubble-shielded 3/4-style lid inspired by its first model in 1901. Priced at approximately $93, the Original Royal Enfield model — which goes on sale in four days — will be limited to only 120 units in total, as will the other 11 helmets which are slated for an unveiling on October 20th, 25th, and 27th, and November 1st, 3rd, 8th, 10th, 15th, 17th, 22nd, and 24th, respectively.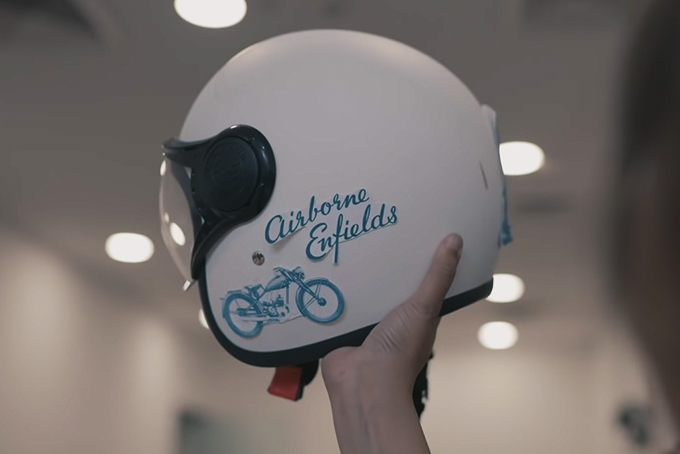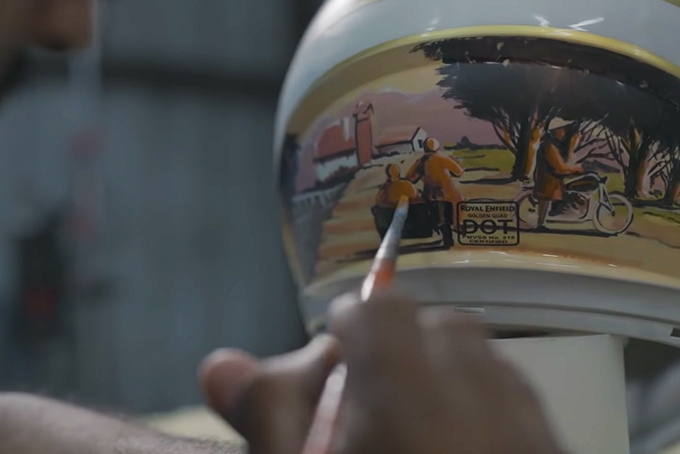 by Tim Huber for hiconsumption.com