The Royal Automobile Club, custodian of the illustrious RM Sotheby's London to Brighton Veteran Car Run, has lifted the covers on its new Summer Run taking place for the very first time on Thursday 21 July.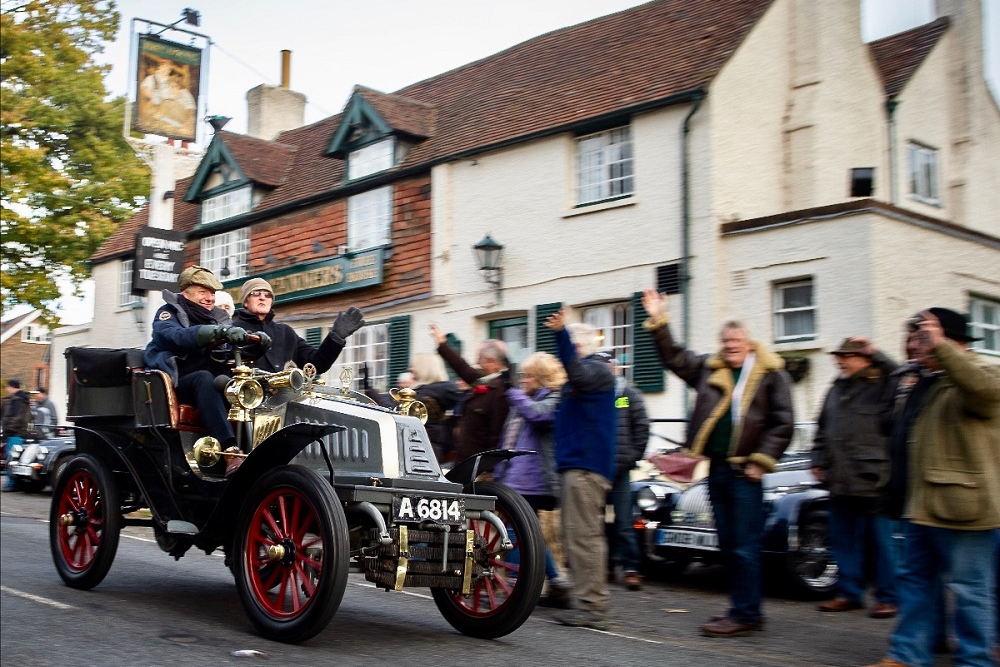 Introduced as a warm-up to this year's staging of the world's longest running motoring event which, as tradition dictates, takes place on the first Sunday in November, the Summer Run has been established to offer owners of these cherished pre-1905 pioneering vehicles a more relaxed opportunity to enjoy their veteran machines in somewhat more welcoming warm weather.
As previously announced, the single-day Summer Run will start and finish at the Club's stately Woodcote Park clubhouse situated near Epsom in Surrey.
The 38-mile route will take participants south on the A24 towards Leatherhead and into the Surrey Hills Area of Outstanding Natural Beauty skirting Box Hill, the highest point in the North Downs.
The pre-planned itinerary then heads east along the A25 in the picturesque Mole Valley before heading south once again, now on more rural minor roads through the villages of Betchworth, Leigh and Charlwood towards a leisurely lunch stop at Gildings Barns set in the tranquil Surrey countryside.
The return route north is more direct. It starts on scenic, traffic-free country lanes via Park Gate and Brockham before rejoining the A25 and A24 for an easy journey back to the exclusive seclusion of Woodcote Park.
As the first Summer Run, numbers were restricted and around 25 intrepid veteran cars will set out from Woodcote Park at one minute intervals from 10:30 in the morning. They are expected to return before 5:00pm in time for afternoon tea and a casual concours on the Cedar Lawn outside the clubhouse. The day concludes with an optional dinner in the Club's salient Motor House, home to the club's Heritage Fleet.
Many of the innovative manufacturers from the dawn of motoring will be represented with charismatic Daimlers, De Dion Boutons (photo above) and Napiers all on the entry list alongside lesser known marques such as Argyll, Clement, Dennis, Mors and Swift.
Looking further ahead, close to 300 entries have already been confirmed for this year's staging of the illustrious RM Sotheby's London to Brighton Veteran Car Run on Sunday 6 November.
Underscoring the remarkable event's huge global appeal, participants are travelling from as far away as North America and Hong Kong – as well as from throughout Europe – to savour the undiluted magic experienced annually on the time-honoured road from capital-to-coast aboard a game-changing horseless carriage.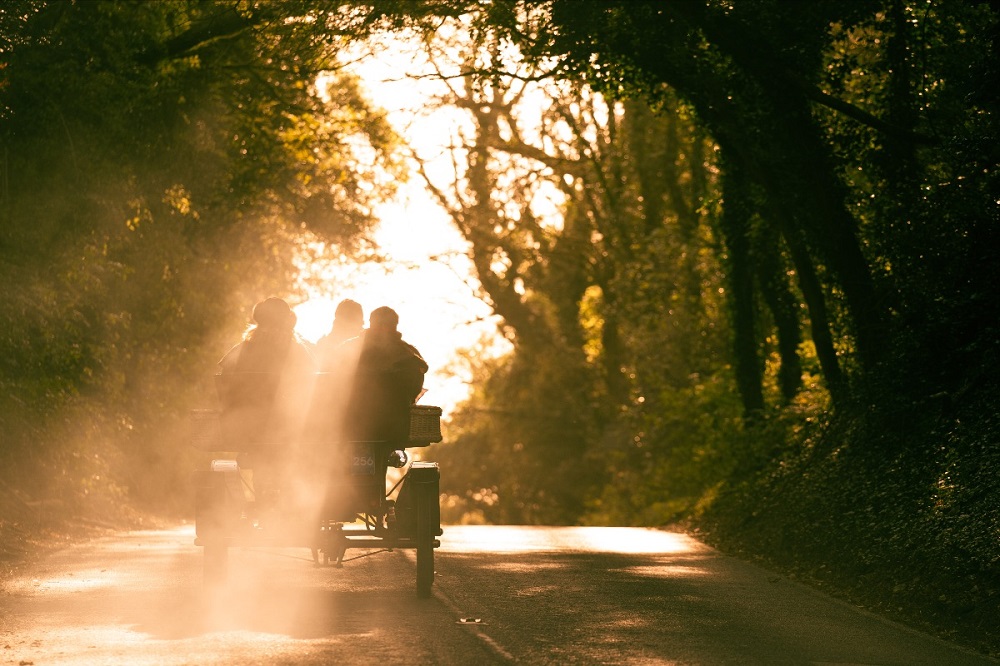 If you are interested in more news click here.
---