ROSSO CORSA (racing red) represents the finest craftsmanship of the Italian automotive industry. For 37 years, this masterpiece calendar has been collected obsessively by enthusiasts from around the world. Like the cars themselves, the calendar is a lavish work of art! With its fantastic images and high-octane scents, the ROSSO CORSA calendar brings you 365 days of high-performance machinery.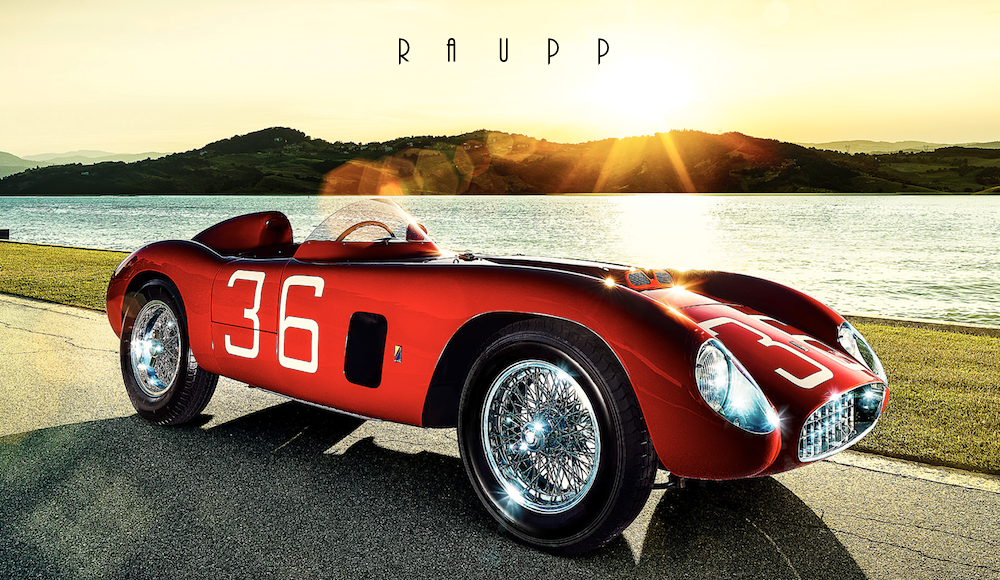 Treat yourself to this magnificent calendar and enjoy the masterpieces of Italian motor racing with a tantalizing new creation every month. Great for the home or office, this fantastic calendar is a work your friends will envy. ROSSO CORSA 2021 is also the perfect gift for your BFF!

To guarantee the exclusive value to collectors, each individual copy of ROSSO CORSA 2021 is numbered and belongs to a strictly limited edition worldwide. Distribution will take place on a first come, first served basis.
---
£ 99 | $ 138 | € 119


---
VISION – PASSION – EXPERIENCE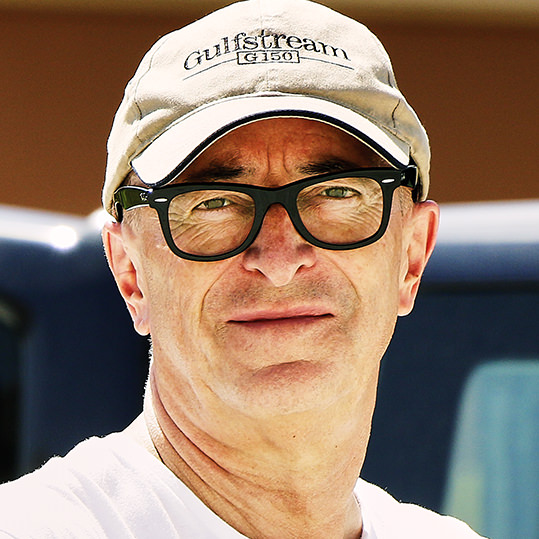 Günther studies painting and art history at the State Academy of Fine Arts in Stuttgart. He discovers his penchant for photography during his art studies. The first solo photographic exhibitions of the young art student take place soon after, among painting exhibitions and material images. For eight months the famous Staatsgalerie Stuttgart hosts an exciting audiovisual project on Venice by the then 25-year-old artist, comprising experimental photography, avant-garde electronic and jazz music. He then adds interest with unusual advertising spots and videos, followed by photographic commissions for his first automobile customers. Günther shoots campaigns, brochures and magazines for Audi, Buick, Fiat, Ford, Jaguar, Lancia, Maserati, Opel, Porsche, Toyota, Volkswagen, Volvo and others.
From a young age, Günther cultivates his passion for Ferrari. He makes his dream of buying a Dino 246 Spider come true and in 1984 creates his first self-published Ferrari calendar. Commendatore Enzo Ferrari congratulates Günther on his first edition and thanks him for the calendar that he had received.
This marks the start of the history of a calendar that is today highly sought-after by Ferrari enthusiasts around the world. His unique, unmistakable photographic style and the unequalled reproduction quality of the images in his calendars convince the most famous Ferrari collectors to open the gates of their precious collections exclusively to him.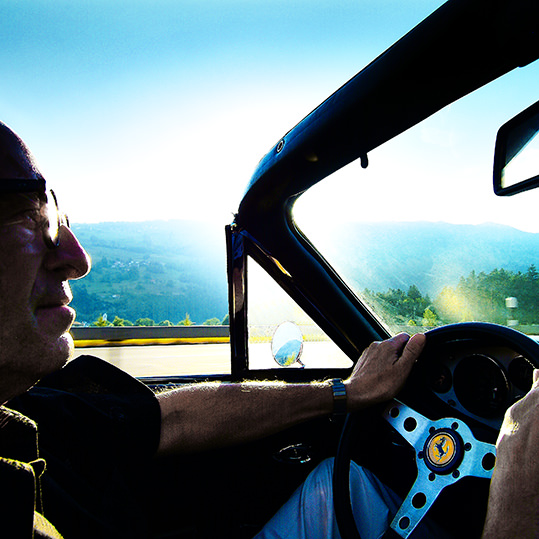 Günther soon achieves his goal of an international profile. Studio shootings sometimes last weeks, for example in London, Madrid, Turin, Hollywood, Chicago, Detroit and New York. Besides, the unforgettable outdoor shoots like sunrise in Monument Valley/Utah with a real lion ("Joseph") for Peugeot UK and for other clients in Sierra Nevada, the Arctic Circle, the Sinai Peninsula, Lanzarote, California, Paris, Liguria, Antibes and on Lake Garda. This is not only an organisational challenge for Günther, but also an honour and a great experience in creating immortal images together with internationally renowned partners. "Every time you come back, you're a different man."
His interest goes far beyond the simple realisation of images. His passion is to create a perfect media implementation. His deep technical knowledge and perfected graphic design skills allow him to create three complete large format photo books for the publisher teNeues, all three supplied ready to print. The exclusive works on Ferrari and Pininfarina win numerous international awards.
Günther simply loves being a photographer, every day, and on every project. His profession involves applying technology in an innovative way and interpreting software updates for the very latest effects. The most important inventions in the history of photography are made in the first five years. "They include the decision of 'point of view, time and crop'. And, despite all the technological innovations over the almost 200 year development of the camera, the most important accessory still is: my eye! Add software, creativity and experience to create pictures that excite and convey a pure, clean message."
Report by raupp.com
---