In 1969 a new name entered the world of grand prix racing: March Engineering. The company was created by four principles – Robin Herd, Max Moseley, Alan Rees and Graham Coaker who each brought their own skills to the business.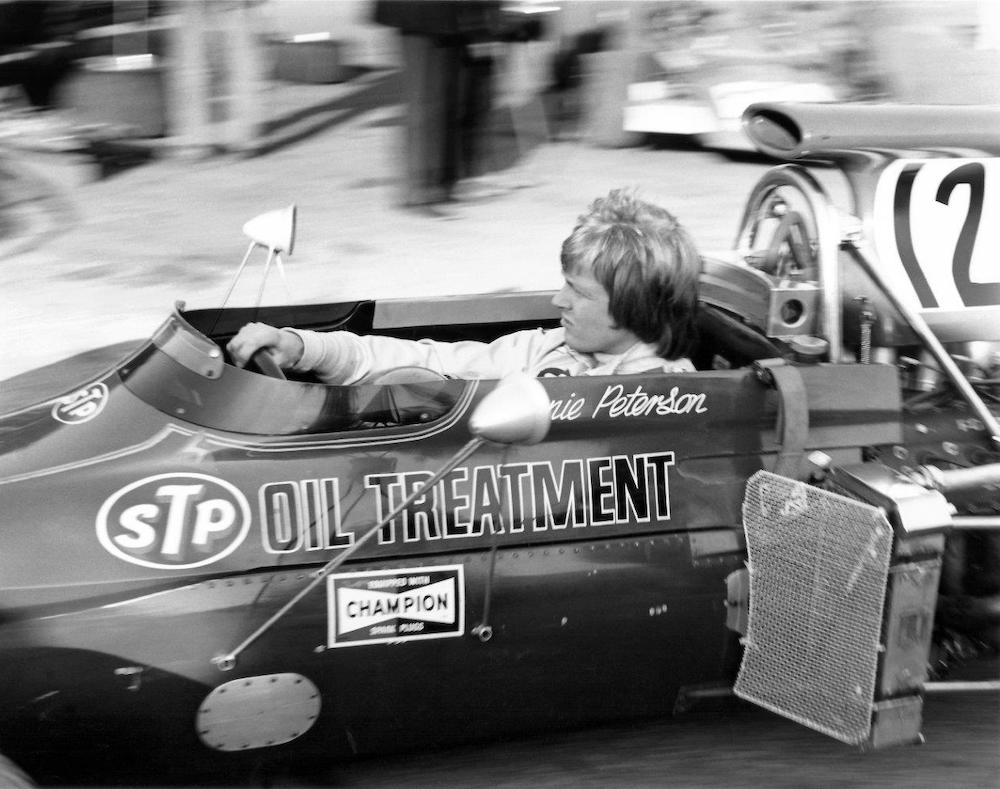 Ronnie Peterson – March 712X
Having built one Formula 3 car in 1969, March made the racing establishment take notice when it announced it would build cars for Formula 1, 2 and 3 as well as IMSA GTP sportscars and Indycar during that year. For a new company, it was ambitious to say the least. It would supply chassis to other grand prix entrants as well as its own team and an early customer was Ken Tyrrell who required a chassis for 1970 having lost his Matra contract and was still designing his own car. History was made in the 1970 Spanish Grand Prix when a March 701 took victory, driven by Jackie Stewart. During 1971, the mercurial driver, Ronnie Peterson, was one of seven drivers to race a March 711 and thanks to four second places that year finished second in the World Championship.
Competing in Formula 1 made little financial sense and the team almost folded at the end of 1971 but was rescued thanks to the help of an unlikely Austrian race driver by the name of Andreas Lauda. He joined the team along with Ronnie Peterson and while Ronnie was happy to drive anything and would ignore a cars obvious flaws, Niki Lauda never hesitated to speak his mind and made his opinion of the 1972 March known. The 711 had shown potential during 1971 due in part to its aerodynamics penned by Frank Costin but the team failed to capitalise on the cars promise in 1972. That year saw three variations of the car, now titled 712, 712G and 712X. The latter model made use of the inevitable Cosworth DFV engine fitted with a transverse Alfa Romeo gearbox to create a low polar-moment (resistance to torsional deformation) that merely created understeer. Seen in the photo above, March entered a 721X in the 1972 Race of Champions for Ronnie Peterson who was more than happy to drive his car through the Brands Hatch paddock en route to the scrutineering bay, the sound of the DFV clearing a path through the spectators. Despite his best efforts, the ill-handling March finished in eighth place in the race. The 712X was quickly replaced by the more conventional 712G but it signalled the end of the March F1 factory team; by contrast the March Formula 2 and 3 cars were enjoying considerable success. March Engineering built almost 1,500 race cars between 1969 and 1992.
From 'Moments in Motorsport' by Trevor Legate. To purchase a copy contact tlegate@btinternet.com for details.