The sportscar rule change announced at the end of 1967 was something of a blessing in disguise for JW Automotive. Though it rendered their successful Mirage M1 obsolete, it gave the immortal GT40 a second lease of life and, somewhat against the odds, the team went on to win the Le Mans 24-Hour race in both 1968 and 1969 with the same Group 4 Gulf-sponsored chassis, GT40 P/1075.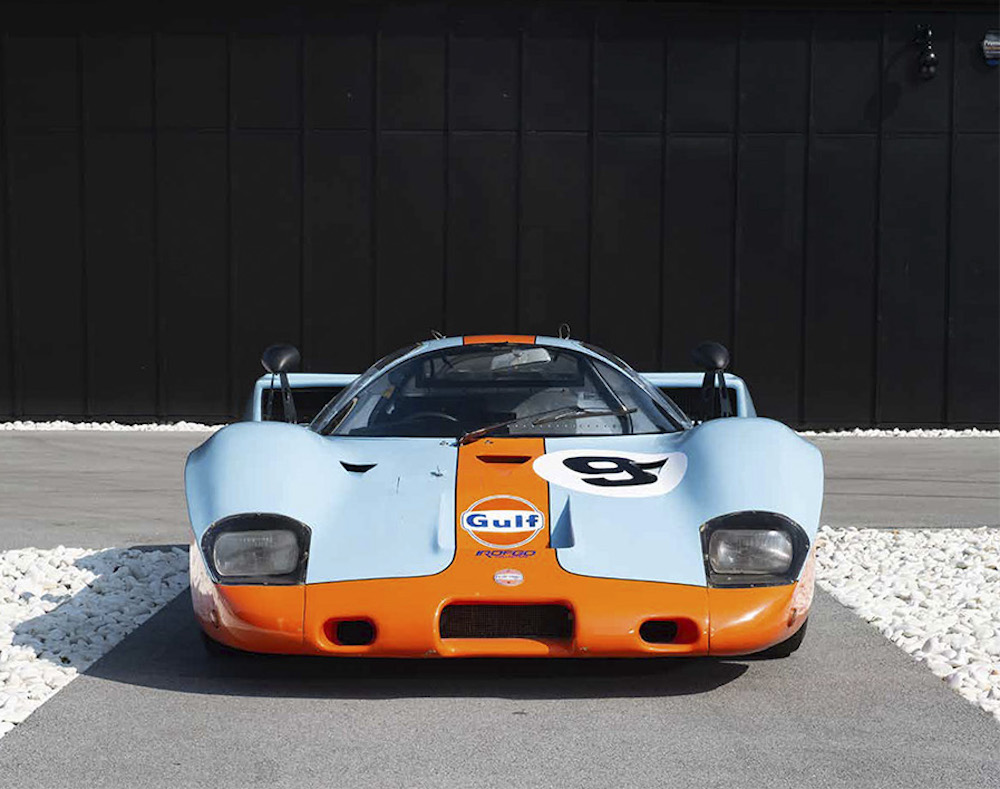 MIRAGE M2: 1969 – CHASSIS M2/300/02
However, this category of racing also featured a Group 6 class that catered for purpose-built-prototype racers and it was obvious, even during the early months of 1968, that the days of the all-conquering GT40 were numbered and Group 6 was where the future lay. Team patron John Wyer therefore commissioned the construction of the first Group 6 Mirage M2 – chassis No. M2/300/01. Unlike Group 4 which allowed engines of up to 5-litres displacement, the Group 6 cars were restricted to units of 3-litres.

The good news was that this coincided with the capacity of the F1 engines of the time and, with his long-standing Ford connections it would have been obvious for Wyer to opt for their highly successful DFV V8 power unit. The bad news was that the production run was all spoken for, so the BRM V12 engine was adopted instead. This was mated with a five-speed ZF gearbox and the ensemble was mounted in an aluminium monocoque chassis and clothed in a Len Terry Penned body. The chassis, suspension and body were all constructed by Terry's company Design Auto, while JW Automotive concentrated on racing the GT40s.

Chassis M2/300/02 was the second M2 constructed and was completed in time for the 1969 season. It was campaigned in the opening events of that year's World Championship but, following unsuccessful outings at Brands Hatch and Spa, it was sold to Jo Siffert and did not compete in any further contemporary races.
This Mirage M2 was one of 3 cars built in period, chassis 01 is believed to be converted to an M3 and chassis 02 and 03 are the original surviving cars with the BRM V12 engine.

It would be fair to say that the M2 did not represent the finest chapter in JW Automotive's legendary history, and Wyer's own summary of the situation says it all: " If Len Terry's design had been the best in the world, which it certainly was not, it is very doubtful if it could have overcome the handicap of the terrible BRM engine."