In 1973 one of the last hurdles to tackle was winning the Formula 1 world championship. Although McLaren campaigned in F1 from 1966, it did not fare any better than the odd win. Making the most out of their unique situation, McLaren combined the monocoque of the 1972 Indy 500 winning M16B and the suspension of the M19 F1 racer to create one of the most successful F1 cars ever constructed. Responsible for the overall design was Gordon Coppuck.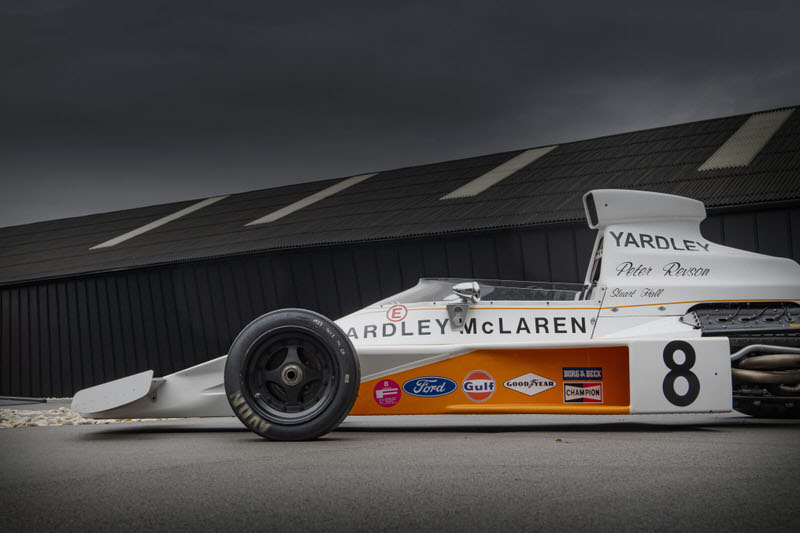 McLaren M23 1973 – M23/4
Some modifications had to be carried through to convert the M16B for F1 use. The Offenhauser Indy engine needed a subframe to support the rear suspension, the Cosworth DFV engine on the other hand could be used as a fully stressed member with the suspension bolted directly on it. The suspension was modified to suit the road tracks compared to the oval-track the Indy 500 is run on. One of the biggest visible differences was the addition of a large airbox to force air into the engine intakes.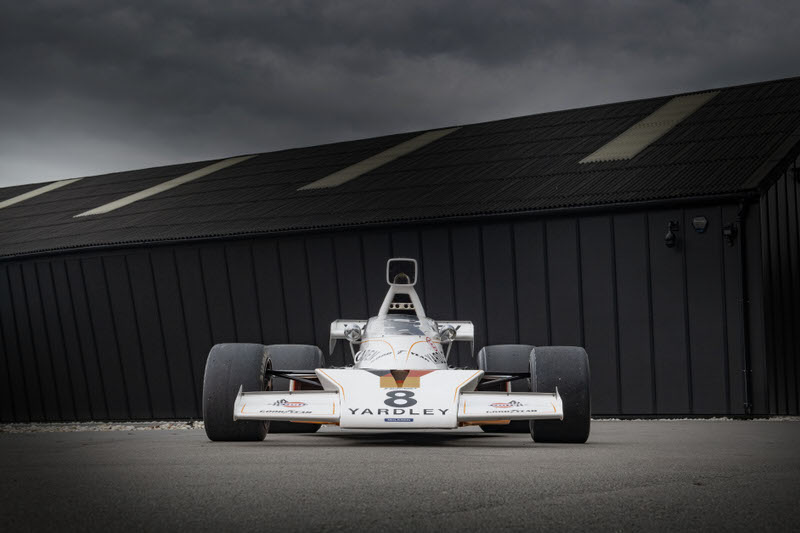 Livered in Yardley colours, the M23 made its debut in the third race of the 1973 reason. Denny Hulme promptly qualified it on pole and he did so again in the next race. Seven races into the season, he scored the car's maiden victory. In the remainder of the year his team mate Peter Revson scored another two victories, which was good enough for McLaren to finish third in the constructor's championship behind champions Lotus and Tyrrell. Revson and Hulme finished fifth and sixth in the championship.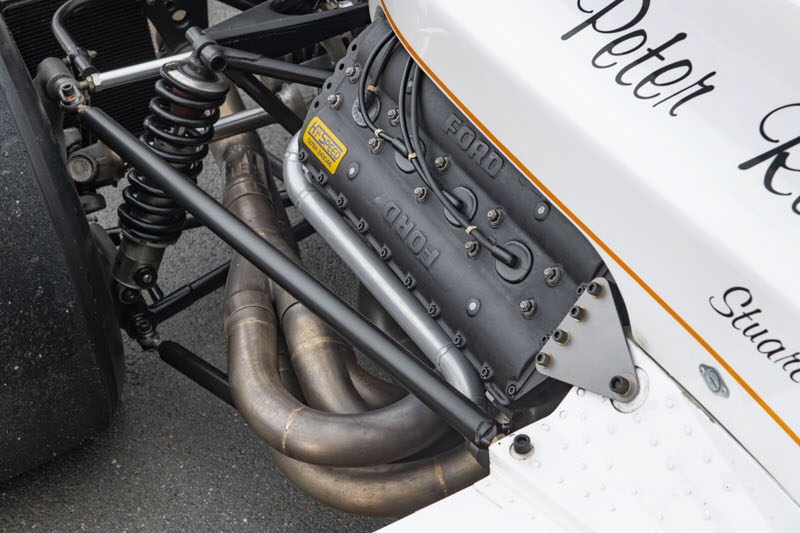 The final M23 completed in 1973, this chassis debuted in the hands of Jacky Ickx at the German Grand Prix, where the Belgian placed third. It was then raced by McLaren regular Peter Revson, who went on to win the Candian Grand Prix, while also placing third in the Italian Grand Prix. Chassis M23-4 continued to serve into the 1975 season with Emerson Fittipaldi, Denny Hulme, David Hobbs and Jochen Mass all having a go. The best result in a World Championship event in 1974 came at the Swedish Grand Prix where Fittipaldi placed fourth. Restored to the car's 1974 colours and configuration, it was owned and raced for several years by Brazilian Abba Kogan. It was sold in the mid-2010s and then restored to the 1973 Yardley livery and configuration. Now part of the ROFGO Collection, it was raced to second by Stuart Hall in the 2018 Monaco Historic Grand Prix.