The Howmet is not the only gas turbine-engined car to hit the race tracks – the Rover-BRM, STP-Paxton Turbine Car and Lotus 56 were similarly powered – but it remains the first and only such model to beat its conventional rivals to the chequered flag.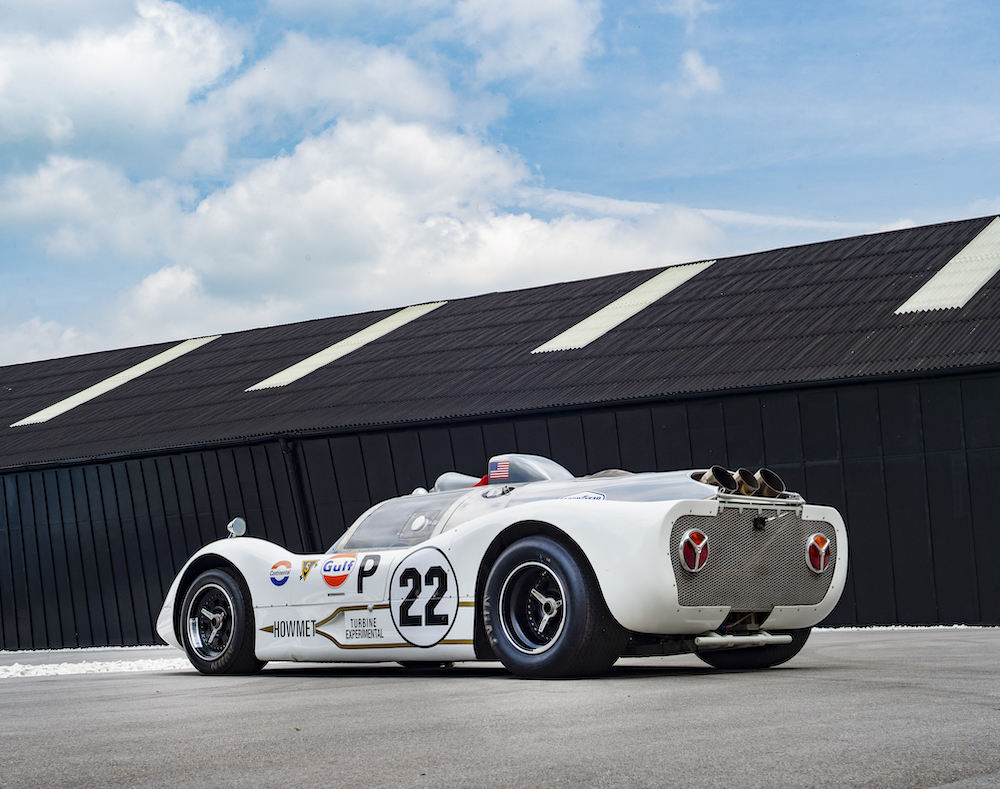 HOWMET TX: 1968 – CHASSIS GTP/2 (MCKEE MK9-02)
The two TX's (Turbine eXperimental) were the brainchild of American racer Ray Happenstall and comprised space frame chassis constructed by McKee Engineering and power from 350bhp turbine engines leased from Continental Aviation & Engineering. Materials and financial backing were supplied by the Howmet Corporation, who made turbine castings for the aerospace industry and felt the project would increase pubic awareness of their company. Chassis GTP/1 was the rebuild of a existing Can-Am one, but that of GPT/2 was purpose-built and 2,25 inches longer for added stability. It was this car that recored the greatest success and now forms part of the matchless ROFGO Collection.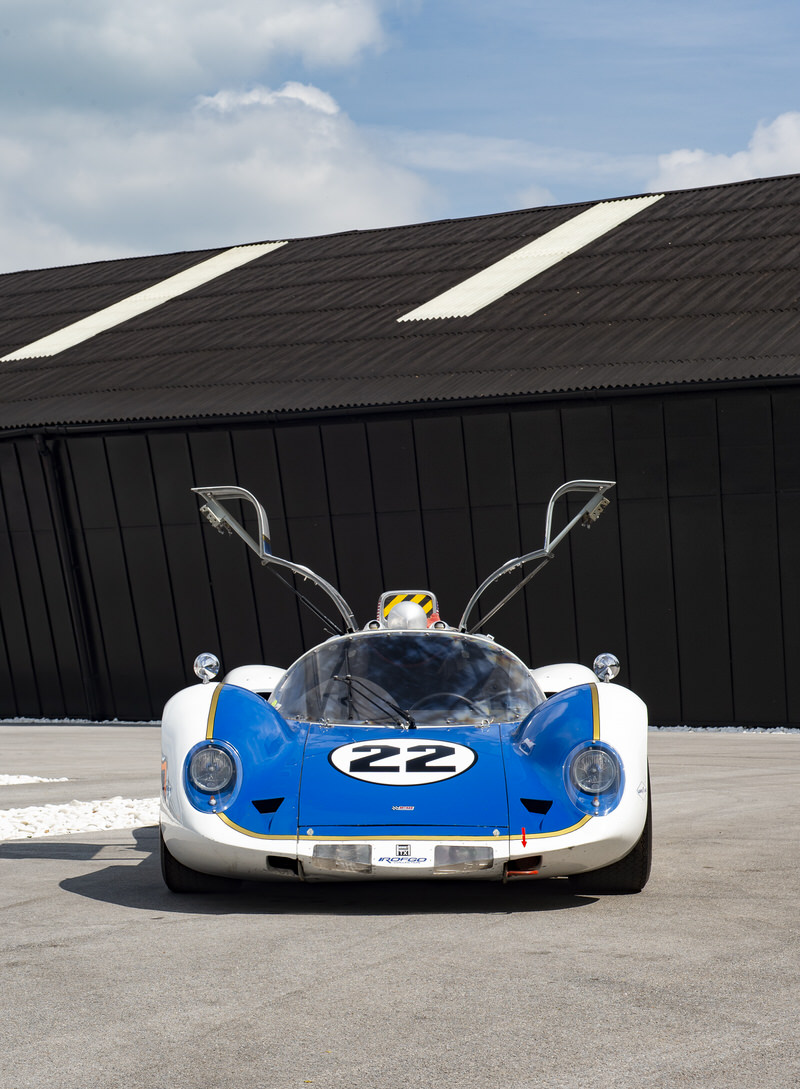 It made its racing debut at the 1968 Daytona 24-Hour race, where it featured on the front cover of the programme and caused huge interest. Driven by Heppenstall, Dick Thompson and Ed Lowther it reached a promising 3rd overall before a jammed wastegate caused the car to crash. It succumbed to engine problems at Sebring, having qualified behind a Porsche 907 and Ford GT40 and initially running well. The Championship then moved to Europe, but the team cut the trip short in order to overcome a continued lack of reliability. They were successful in their endeavours and next time out Happenstall finished 2nd at the New Cumberland circuit, setting a new lap record in the process. Having won the preliminary sprint at Huntsville, he started the main race from pole position and guided GTP/2 to a well-judged victory – the first ever such win for a turbine-engined car. The duo of Happenstall and Thompson achieved a similar feat at the Marlboro 300 meeting and a 3rd overall in the Watkin's Glen 6-Hours. Things therefore looked good for Le Mans, but the car lacked outright speed in qualifying and, following fuel starvation problems, eventually crashed out of the race.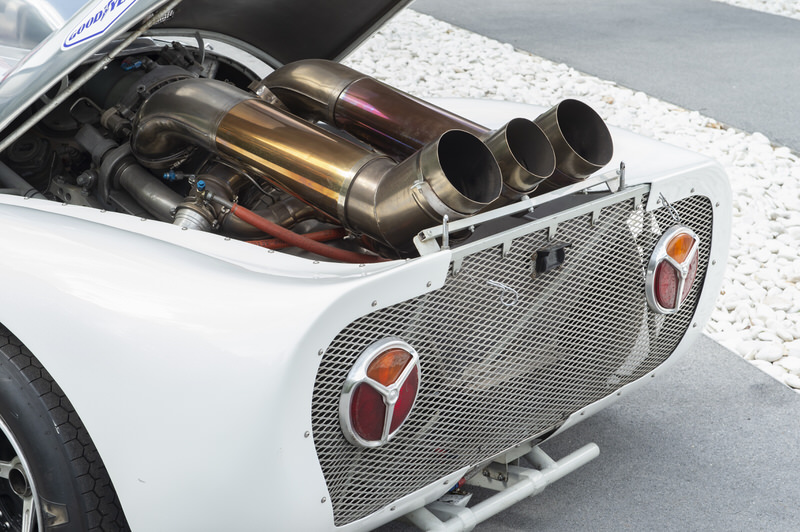 Howmet withdrew their racing support at the end of 1968, but found sufficient funds for a record breaking campaign, for which Happenstall rebuilt GTP/2 as a Roadster. The assault was successful and no less than six FIA records were captured. Howmet then sold both cars to Happenstall for $1, but the leased engines had to be returned and he eventually offered the chassis to privateers. GTP/2 has since been fully restored to its former glory, fitted with an Alison 250C 18 turbine, and regularly used in classic events; including several much appreciated appearances at the Goodwood Festival of Speed in recent years.