Enhancing its title partnership with the world's longest running motoring event, RM Sotheby's new look London sale takes place on the eve of next month's remarkable RM Sotheby's London to Brighton Veteran Car Run.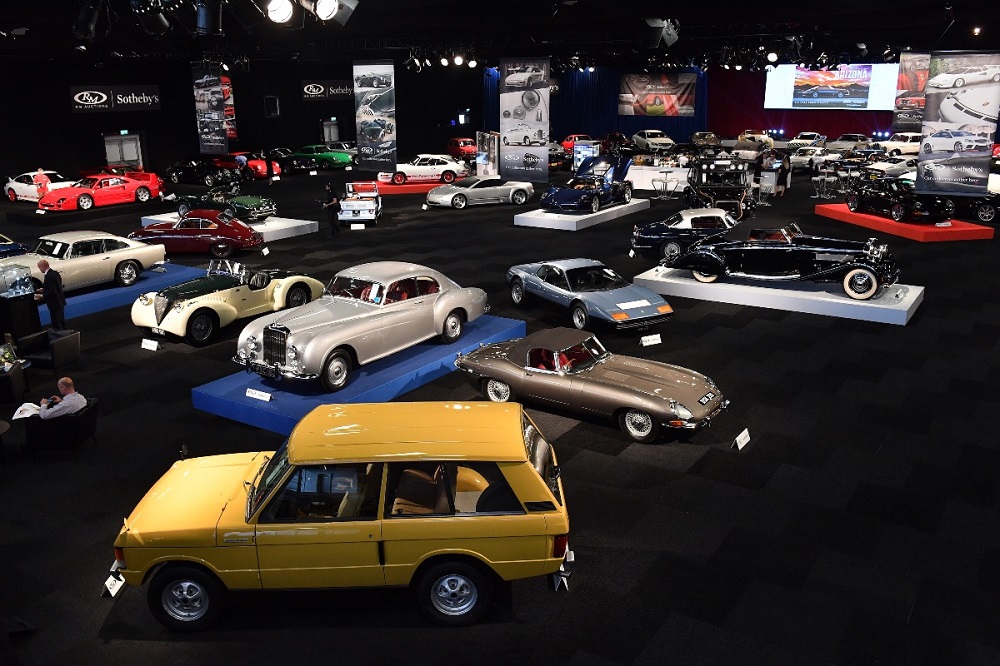 New consignments are set to make the auction a spectacular event on Saturday 6 November taking place concurrently with The Regent Street Motor Show where more than 100 of the following day's pioneering veteran cars will be on display for the Concours d'Elegance within the RM Sotheby's Veteran Car Zone.
Just a few streets away, auction lots will displayed at the capital city's historic Waterloo Place off Pall Mall, close to the Royal Automobile Club, which will play host to the live bidding from its splendid Mountbatten Room. A number of highly significant cars spanning over 80 years of automotive history will be auctioned, alongside nine memorabilia lots. The latter includes the Veteran Car Run's special 125th Anniversary Poster numbered zero and signed by artist Tim Layzell that will be auctioned to raise funds for the event's official charity partner Ben, the automotive industry charity.
2016 Ferrari La Ferrari at RM Sotheby's London auction
For lovers of peak 21st century hypercar development, few cars are more important that the La Ferrari. On offer is a 2016 Ferrari La Ferrari (photo top left below): One of 499 examples built and is unique for its stunning, one-of-one, special-order livery of Vinaccia paint over Pelle Chiodi Di Garofano interior. This highly distinctive and visually arresting car has covered a mere 918 miles and boasts a documented service history by authorized Ferrari dealers, and is accompanied by fitted luggage, manuals, and toolkit. (Estimate: £2,200,000 – £2,500,000).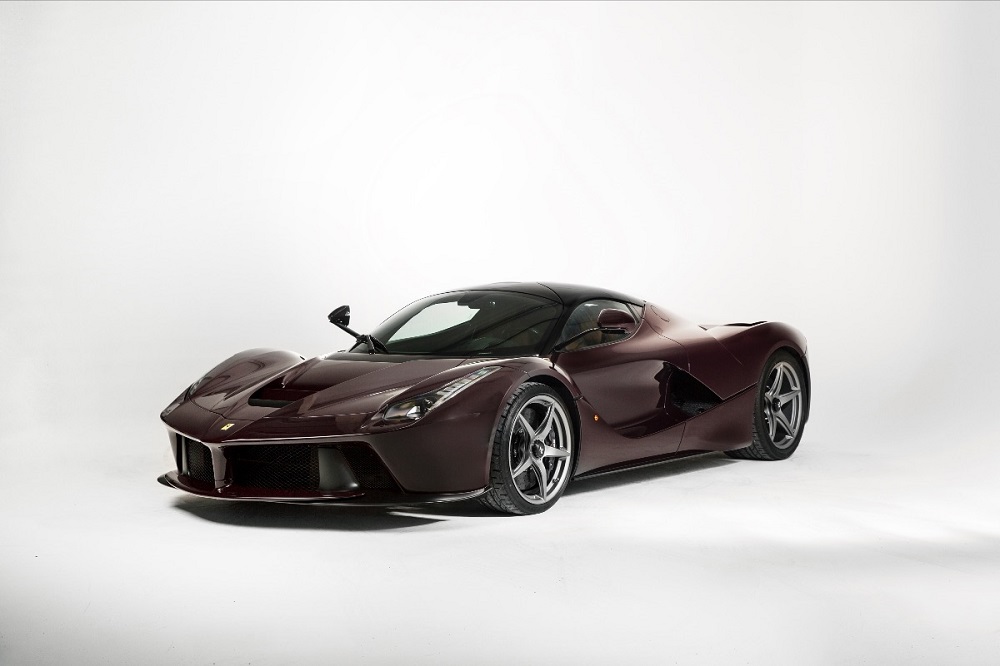 The auction is also notable for several important Porsches. Few Porsches are as coveted as a 1987 Porsche 959 Komfort, a car developed for the fearsome Group B homologation class in the 1980s. The car offered was first delivered in December 1987 to Germany, featuring classic Grand Prix White paintwork with dark blue leather and desirable heated, electric sports seats. First registered in the UK on 22nd June 1989, the car benefits from a comprehensive service history. A well-known car in the London supercar scene, this 959 is an opportunity not to be missed. (Estimate: £800,00 – £1,000,000).
1976 Porsche 934
For motorsport aficionados, the 1976 Porsche 934 is an icon of 70s racing. Developed as the racing version of the Porsche 930 road car and built to comply with Group 4 racing guidelines, the car offered is one of 31 934s made (photo top right below). Boasting an illustrious International competition history from 1976 to 1981, the car contested over 55 race entries which included wins at Kassel-Calden and DARM Avus in 1976, the DARM Ulm in 1976 and several victories at Hockenheim between 1978 and 1980. Presented in excellent condition, this 934 would be a worthy addition to any collection and welcomed at historic motorsport events around the world. (Estimate: £875,000 – £975,000).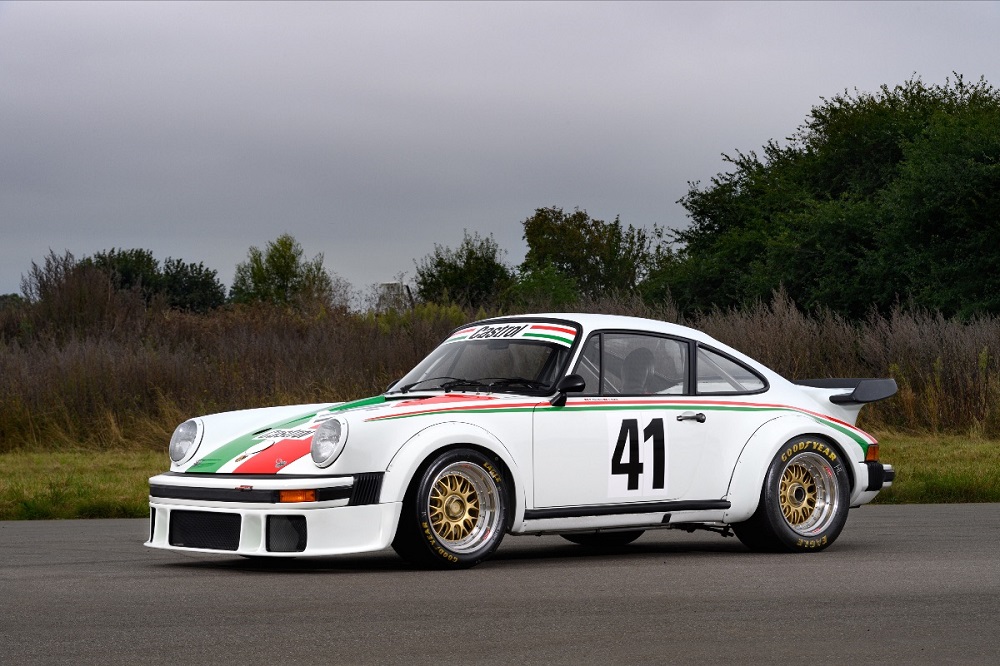 1959 Porsche 356 A 1600 Super by Reutter
Of particular interest to those looking for a Porsche with fascinating history, as well as any enthusiast of one of the most illustrious men in world speed record history, is the 1959 Porsche 356 A 1600 Super by Reutter (photo bottom left below), a car supplied new to Donald Campbell CBE. An already desirable early "A" model with coachwork by Reutter, this car was imported into the UK by Harold Radford and sold directly to Donald Campbell, the famous multiple world speed record holder. Campbell broke the water speed record eight times and in 1964, he held both the land and water speed records at the same time, remaining the only person to have held both records at once. Known to have been used by him and well-known personality of the period, Billy Butlin, in the 1959 Bleriot Anniversary Race, the car features in period newsreel footage of documenting the event. In 1965 the car passed to its third owner and has, remarkably, remained in the same family ever since. Finished in Meissen Blue with red leather and accompanied by photos documenting a full restoration, this wonderful car will appeal to many collectors for many different reasons. (Estimate: £150,000 – £180,000).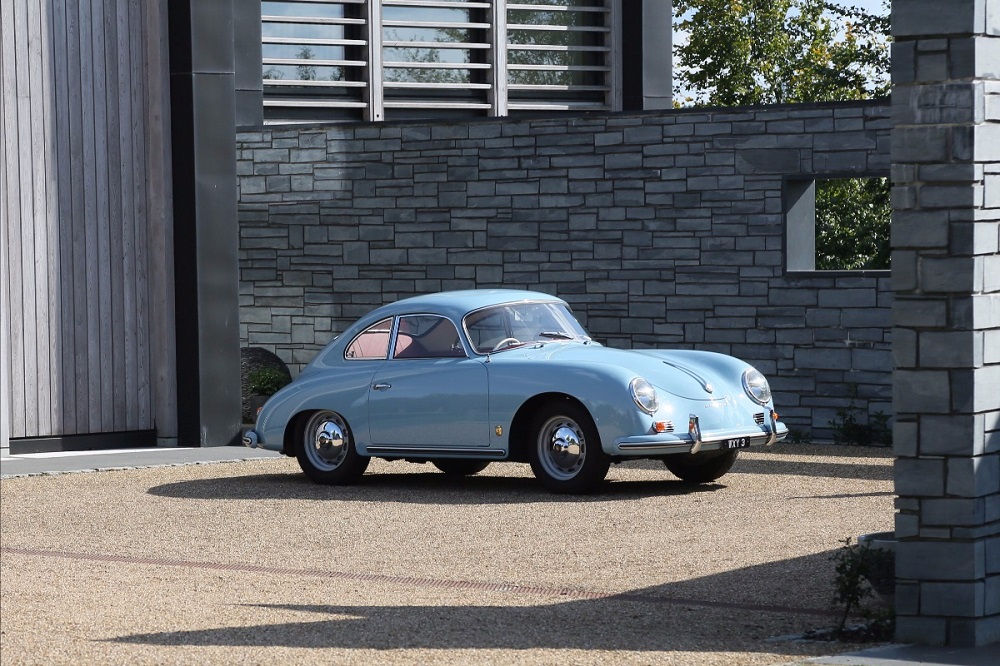 1928 Mercedes-Benz 630 K Tourer
If long-term ownership appeals to a collector, few cars can boast a documented history such as the 1928 Mercedes-Benz 630 K Tourer offered in London (photo bottom right below). Incredibly, this magnificent and powerful pre-war car, was supplied new to a Spanish family, and it has remained in its ownership ever since. With more stories to tell than most cars, the wonderful automobile, presented in excellent working order but in beautifully original and patinated condition, harbours unique features such as the bullet holes inflicted in 1936 during the Spanish Civil War! A once in a lifetime opportunity, the car is presented with period Mercedes-Benz manuals and an extensive spares and tools package. (Estimate: £650,000 – £800,000).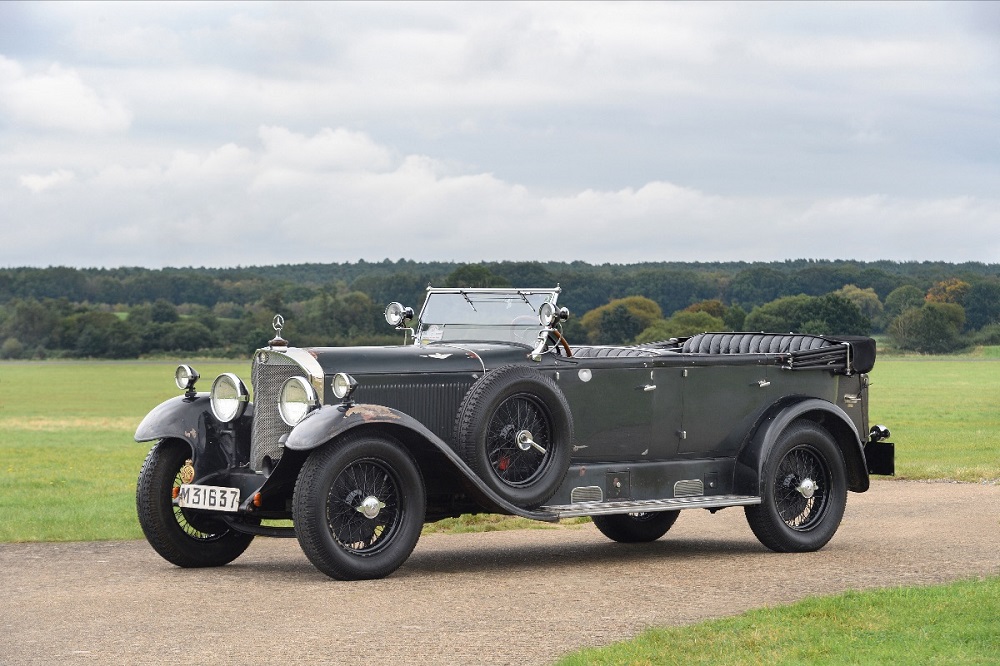 Will Smith, car specialist at RM Sotheby's Europe, says: "This year's London sale has a completely new look and feel to any previous year, with great partnerships in place and an incredible new location. We've been developing our European sales around a model based on fewer lots but of exceptional quality. London is bringing some fantastic cars to market, many of which have never been publicly offered before."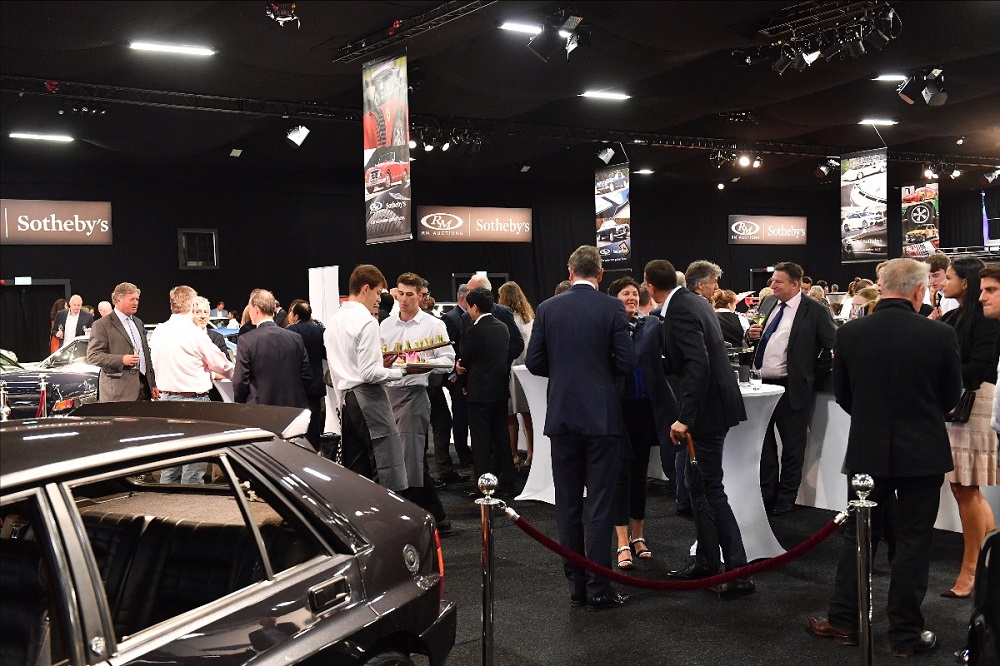 If you are interested in more news click here.
---