When you take place at a Ferrari the first thing you may see is the steering wheel with the prancing horse. Now you feel at home. In times without airbags or multifunctional steering wheels their design impress with the perfect shape.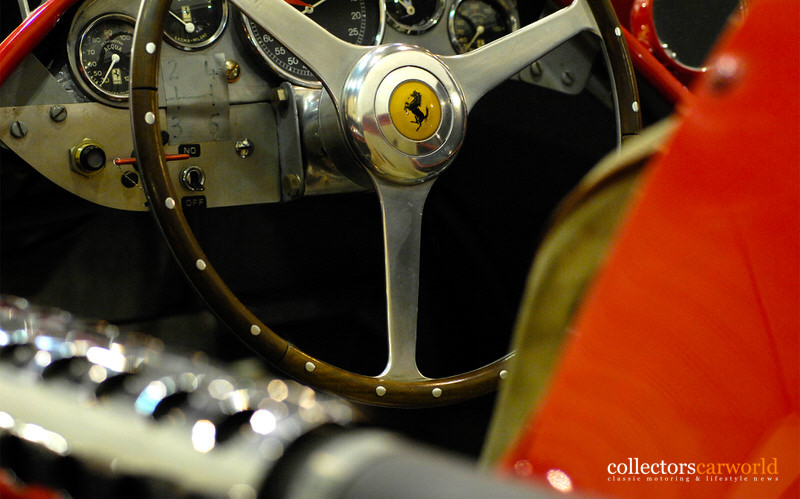 The mixture of materials, the handcrafted work, the driver should know that this is a Ferrari you sit in. It is a kind of business card for the first impression. Of course the steering wheels has to be practical but at first they has be beautiful. And the steering wheels of Ferrari are very beautiful, well shaped and very well build.
This story is about the history and the developing of the Ferrari steering wheels over decades in race cars or even road cars. They have in common that they are very prestigious even nowadays with all the electronic buttons and gearshift pedals.
Ferrari Steering Wheels: Your contact to the car
The steering wheel is your contact to the car, you hold it in your own hands and being the "captain on board". Of course the accelerator pedal is very important too, but with the steering wheel you gives the direction where the car has to go.
The pictures may give you an idea of the development and the beauty of the Ferrari steering wheels and the philosophy behind it's design. I do like the old one very much with the wooden rim, the steel inside and the big logo in the centre, but even this design has so many variations as you may see in the photographs.
Enjoy the close up look to an important part of Ferrari's car design for many years.