RM Sotheby's kicked off its 2022 live auction calendar with the company's 23rd annual Arizona sale at the Arizona Biltmore in Phoenix. The one-day auction totaled $43.3 million in sales, with 95 percent of all lots sold with registered bidders from thirty different countries. An impressive 24% of all registered bidders were first-time clients, showcasing the continued growth of the industry.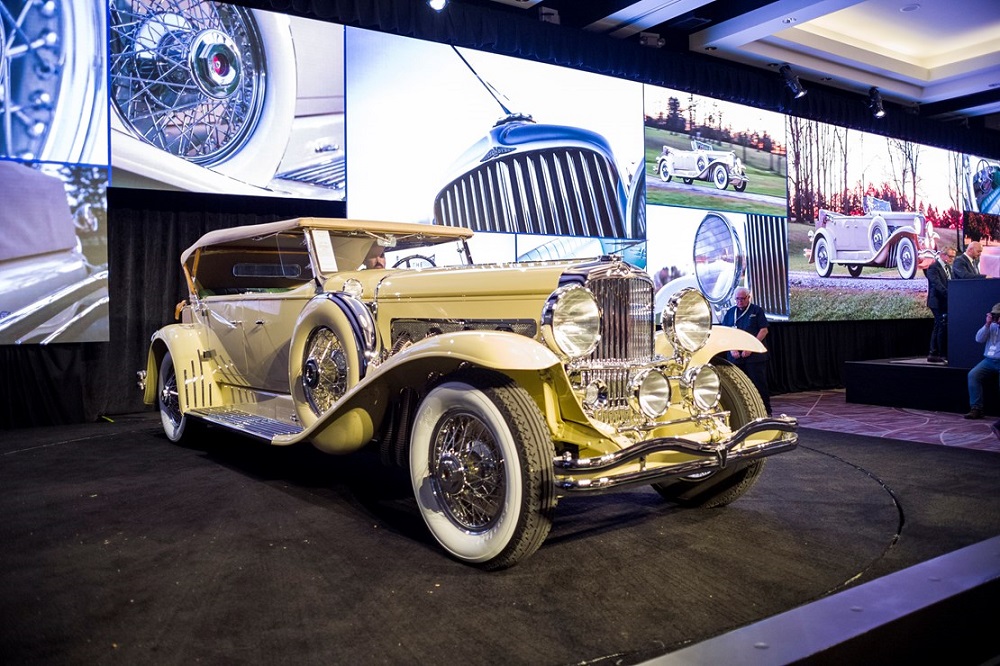 1955 Mercedes-Benz 300 SL Alloy Gullwing headlines the results and establishes a world record auction price for the model
RM Sotheby's Arizona sale totals $43.3 million with 95% percent of all lots sold at the Arizona Biltmore
Top sales led by record-breaking alloy-bodied Mercedes-Benz 300 SL Gullwing at $6.8 million.
Additional standout lots included 1931 Duesenberg Model J Tourster at $3.4 million, a Mercedes-Benz 300 SL Roadster for $2.3 million, and a 1988 Cizeta-Moroder V16T with accompanying NFT for $1.3 million
RM Sotheby's continues 2022 calendar with annual Paris sale, 2 February and Amelia Island, 5 March
---
Establishing a record price for a 300 SL Gullwing offered publicly at auction, the 1955 Mercedes-Benz 300 SL Alloy Gullwing sold for an incredible $6.8 million as the undisputed star of the sale. Boasting exceptional provenance and in the ultimate specification, the Alloy Gullwing is considered one of the most desirable road-going models of the marque. This particular car was one of very few to retain its numbers-matching 3.0-liter NSL engine and original alloy body.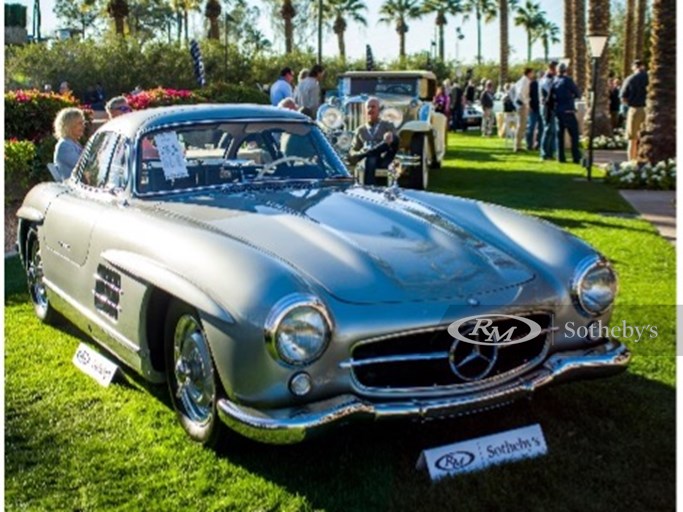 The 1931 Duesenberg Model J Tourster, one of the most iconic of all American cars of its era, drew crowds during preview days. Boasting magnificent original coachwork, this CCCA Full Classic had received a meticulous restoration by RM Auto Restoration, retains all its original components, and sold for an outstanding $3.4 million, exceeding its pre-sale high estimate.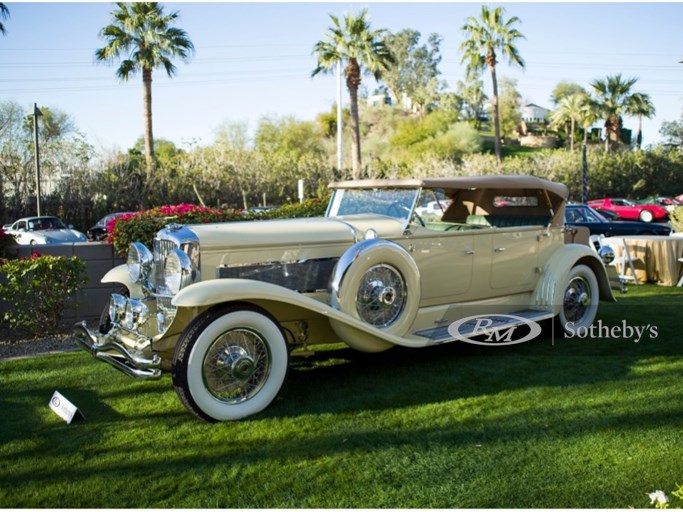 The third highest-grossing car was an exceptional 300 SL Roadster—one of just three cars invoiced in 1964. The 1964 Mercedes-Benz 300 SL Roadster offered in Arizona was the third-to-last 300 SL to be produced. The late production model car remained in single ownership from 1971 to 2013 and received a full cosmetic restoration in 2014. Being outfitted with the rarest specifications, such as an alloy block and disc brakes, the 300 SL Roadster sold for an exceptional $2.3 million.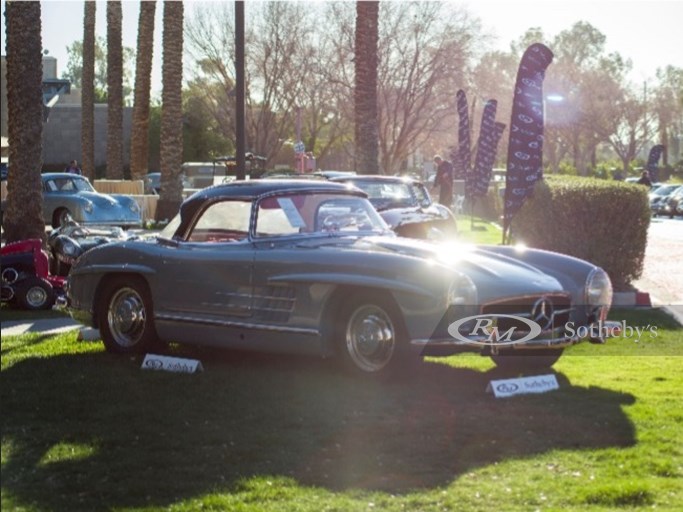 RM Sotheby's continued to break new ground in the collector car market by offering a world-famous supercar alongside a unique NFT package, owned and created by Oscar-winning music legend and the "Father of Disco," Giorgio Moroder. Rounding off the top 10 most valuable lots of the evening, the 1988 Cizeta-Moroder V16T received more attention as it drew onlookers all week. Being the original Cizeta-Moroder prototype and the most famous example of the model, the Cizeta did not disappoint selling for $1.3 million alongside the first of its kind NFT.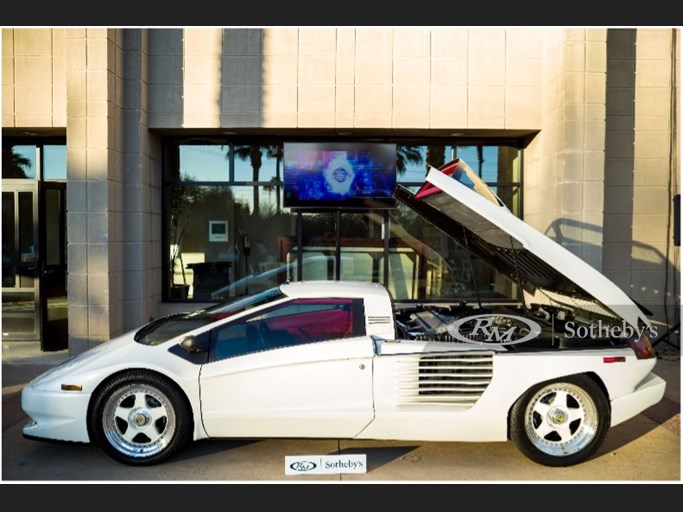 Additional top sale highlights from RM Sotheby's Arizona auction included two impressive collections. The Tenenbaum Collectionfeatured a selection of European sports and supercars. Holding desirable specifications, low production numbers, originality, and unique color combinations, the collection sold in its entirety for an impressive $7.5 million, well over high-estimate. The star of the collection was the 2015 Porsche 918 Spyder selling for $1.6 million. The Dr. Terry Maxon Collection offered a variety of classic Ferraris which did not disappoint. The star of the Maxon Collection was the stunning 1967 Ferrari 330 GTS selling for $1.9 million.
The 10 highest grossing vehicles in the sale:
Lot # 159
1955 Mercedes-Benz 300 SL Alloy Gullwing
$6,825,000
Lot # 152
1931 Duesenberg Model J Tourster by Derham
$3,415,000
Lot # 115
1964 Mercedes-Benz 300 SL Roadster
$2,315,000
Lot # 135
1967 Ferrari 330 GTS by Pininfarina
$1,957,500
Lot # 134
1965 Ferrari 275 GTB by Scaglietti
$1,875,000
Lot # 129
1955 Mercedes-Benz 300 SL Gullwing
$1,710,000
Lot # 148
2015 Porsche 918 Spyder
$1,600,000
Lot # 149
1987 Porsche 959 'Komfort'
$1,600,000
Lot # 143
2005 Porsche Carrera GT
$1,545,000
Lot # 168
1988 Cizeta-Moroder V16T
$1,363,500
Gord Duff, Global Head of Auctions at RM Sotheby's, said: "The Arizona auction was an outstanding success thanks to our amazing team and a client base which is the finest in the industry. Our specialists consigned a great offering with high-quality examples. The whole team worked tirelessly to maintain the quality RM Sotheby's is known for. When you bring some of the best and rarest examples of collector cars to market, you know that those cars will find willing new owners prepared to pay strong prices to secure exceptional examples. Our 95% sell-through in Arizona is a testament to that. The Alloy Gullwing was a once in a generation opportunity, as was the Cizeta-Moroder, which saw us break new ground with its associated NFT."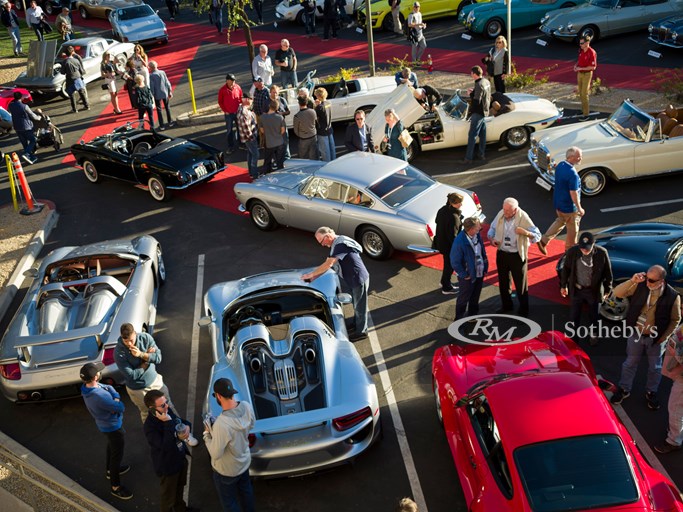 If you are interested in more news click here.
---