RM Sotheby's is delighted to announce a partnership with one of the world's leading fashion designers, Ozwald Boateng OBE. The partnership will see the two luxury brands cooperate across a range of activities in 2022, including the new Concours on Savile Row, scheduled to take place at the legendary home of British tailoring over the 15th and 16th of June.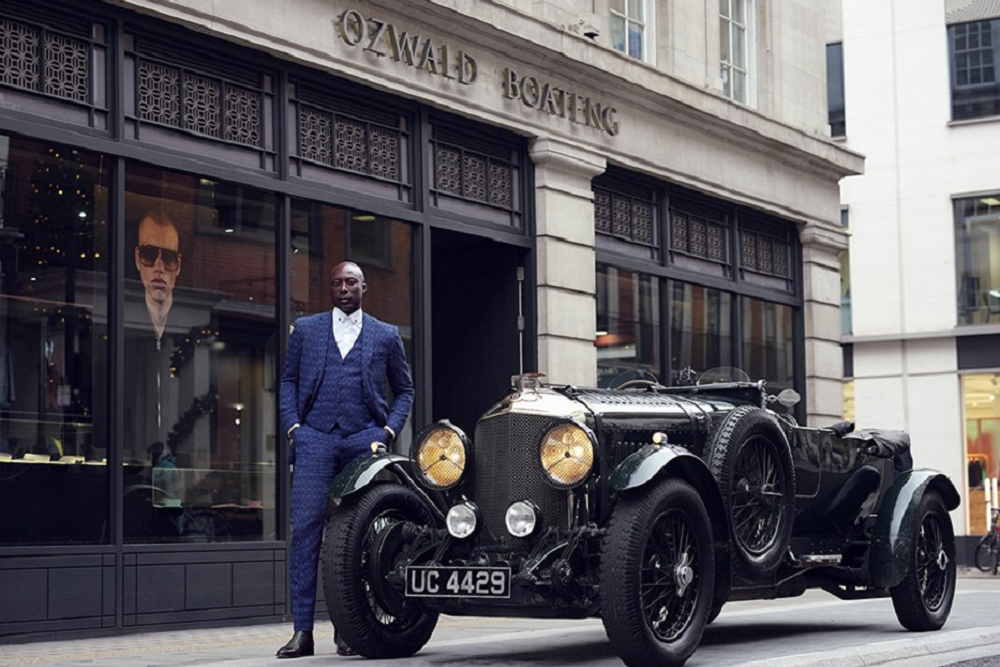 RM Sotheby's, the world's leading auction house for collector grade automobiles and the world's largest collector car auction house by total sales, has been announced as a primary sponsor of the all-new Concours on Savile Row, an exhibition showing the time-honoured partnership between car manufacturer and tailors from the Row. During the event, the iconic London street will be closed to traffic and will become a showcase of luxury car manufacturers and specialists, with displays of historic, bespoke, and concept cars.
RM Sotheby's and Sotheby's Luxury division will partner at the event alongside Ozwald Boateng OBE, the multi-award-winning designer who first opened a shop on Savile Row in 1995 at the age of 28, making him the youngest tailor to set up shop on the street. Boateng has revolutionised London tailoring and has built a reputation the world over, previously sitting as Creative Director of Givenchy, conducting Paris catwalk shows, winning numerous international accolades, dressing some of the world's best-known personalities and film stars, and designing some of the most iconic outfits in cinema history from Lock Stock and Two Smoking Barrels to The Matrix: Reloaded and Black Panther.
Ozwald Boateng OBE said: "As a business and as a car lover, I'm delighted to partner alongside RM Sotheby's and Sotheby's Luxury, as there are obvious synergies between our brands, bringing the best in luxury goods to an international audience who value the highest possible standards in bespoke design and quality, and those who seek to make an investment in quality rather than simple acquisition. We hope to work alongside RM Sotheby's and Sotheby's across a number of projects in 2022."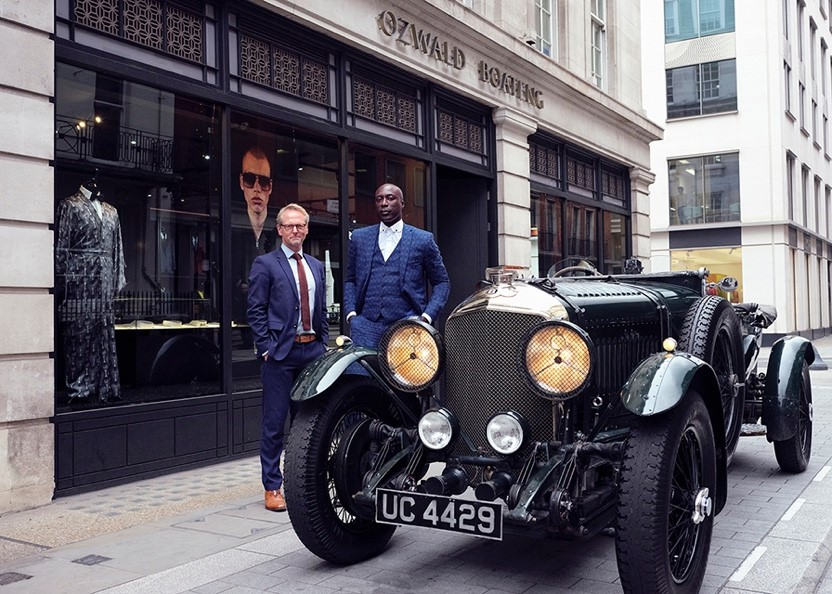 Peter Haynes, RM Sotheby's Marketing Director, EMEA, says: "There simply isn't another tailor on Savile Row that embodies the same international approach to innovation, quality, and design, and it's Ozwald's truly international appeal that makes him such a tremendous partner for us. We hope that the Concours on Savile Row is just the beginning of a number of projects that our brands' will partner together with over the coming year."
During the Concours on Savile Row, RM Sotheby's and Sotheby's Luxury will host its hospitality inside the Ozwald Boateng store, where guests will be invited to learn more about the Ozwald Boateng brand, enter into conversation and private bespoke appointments with the man himself as well as learn more about RM Sotheby's collector car live auctions and private sales business, and a range of other luxury goods on offer with Sotheby's Luxury division.
If you are interested in more news click here.
---