RM Sotheby's returned to London for its annual sale in the capital city and concluded its best-ever result with the 16th anniversary sale of what is its oldest annual European auction fixture. The sale grossed £27,264,325 in sales with 83% of all lots sold to bidders representing 35 countries.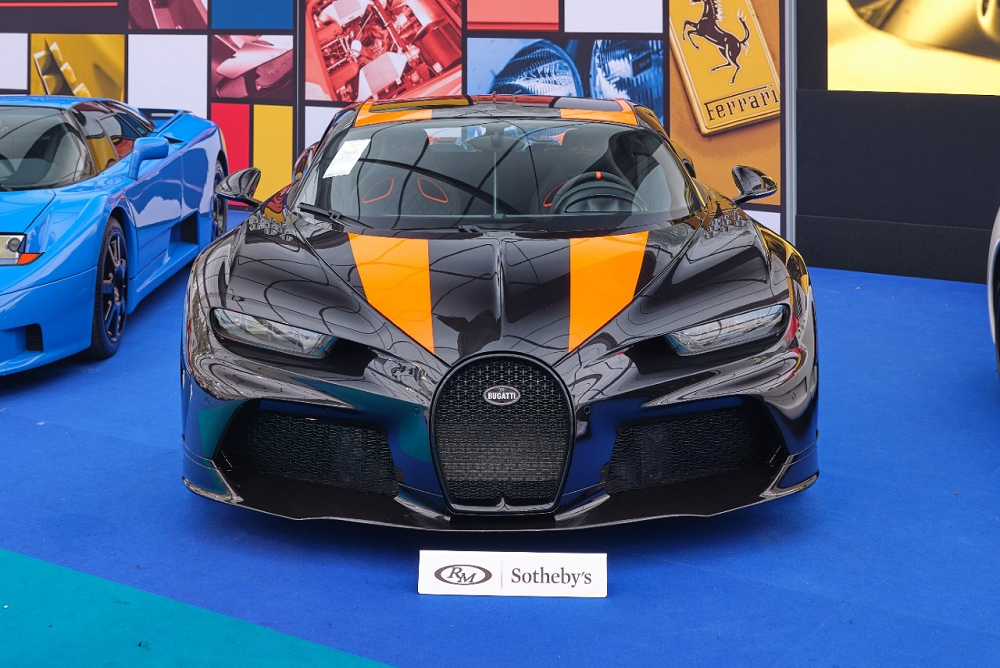 The sale was led by the astonishing Gran Turismo Collection, featuring some of the most desirable supercars and rally cars of the past 50 years, from marques such as Ferrari, Bugatti, Jaguar, Lamborghini, Lancia, and Audi, forming part of the single-day sale, which boasted 53 remarkable lots.
The Gran Turismo Collection at

The Gran Turismo Collection comprised 18 remarkable cars, the highlight of which was the 2022 Bugatti Chiron Super Sport 300+, the ultimate variant of the Chiron and one of only 30 ever produced. The fastest of all the Chiron versions, capable of 304 mph, the example sold had only covered 1,416 miles and achieved £4,195,625. The collection also featured some of the most desirable Ferrari supercars ever produced and it was the 1991 Ferrari F40, 2003 Ferrari Enzo, and the 2014 Ferrari LaFerrari which proved to be the biggest Maranello stars of the night. The three cars sold for £1,411,250, £1,917,500, and £1,973,750 respectively. The oldest car in the collection, but by no means the least glamorous, was the 1971 Lamborghini Miura SV by Bertone, which brought an excellent £2,058,125.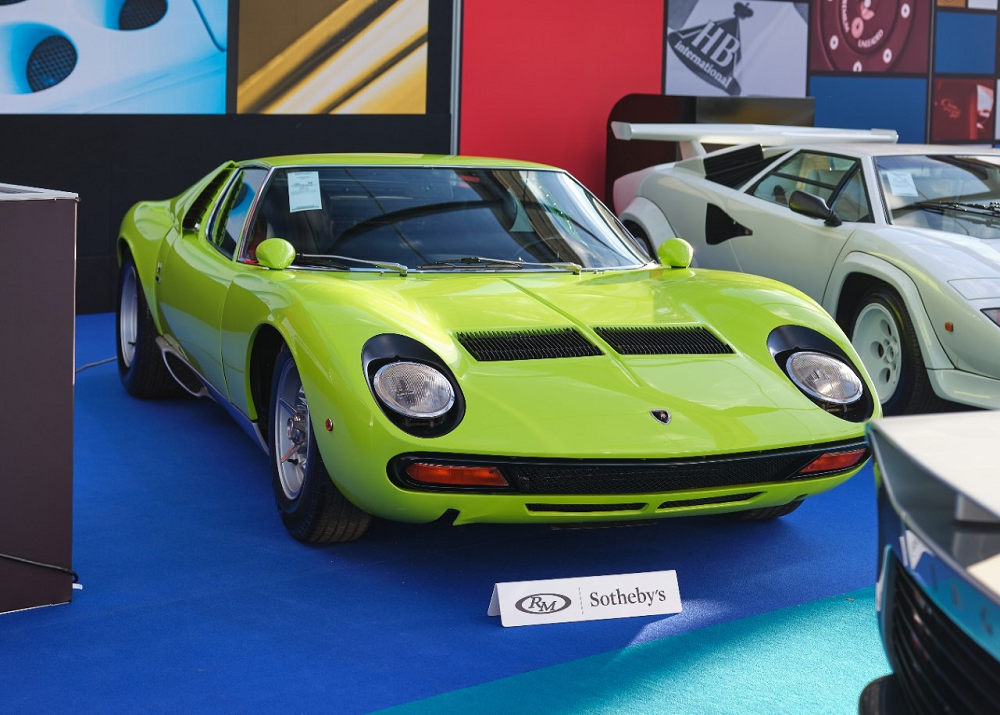 The collection also featured three stunning Group B rally cars, all boasting incredible provenance. The 1982 Lancia 037 Group B Works Evolution 1 rally car was driven by rally superstars Markku Alén and Walter Röhrl, selling for £1,045,625, while the other Lancia in the trio, the 1985 Lancia Delta S4 Group B Works which won the 1986 Rallye Monte Carlo in the hands of Finnish rally legend Henri Toivonen, sold for £1,636,250. Completing the lineup was the 1985 Audi Sport quattro S1 E2 Group B Works, a highly significant example driven by World Rally Champion Hannu Mikkola for the 1985 RAC Rally, which sold for £1,805,000. All three cars represent auction record prices for such examples.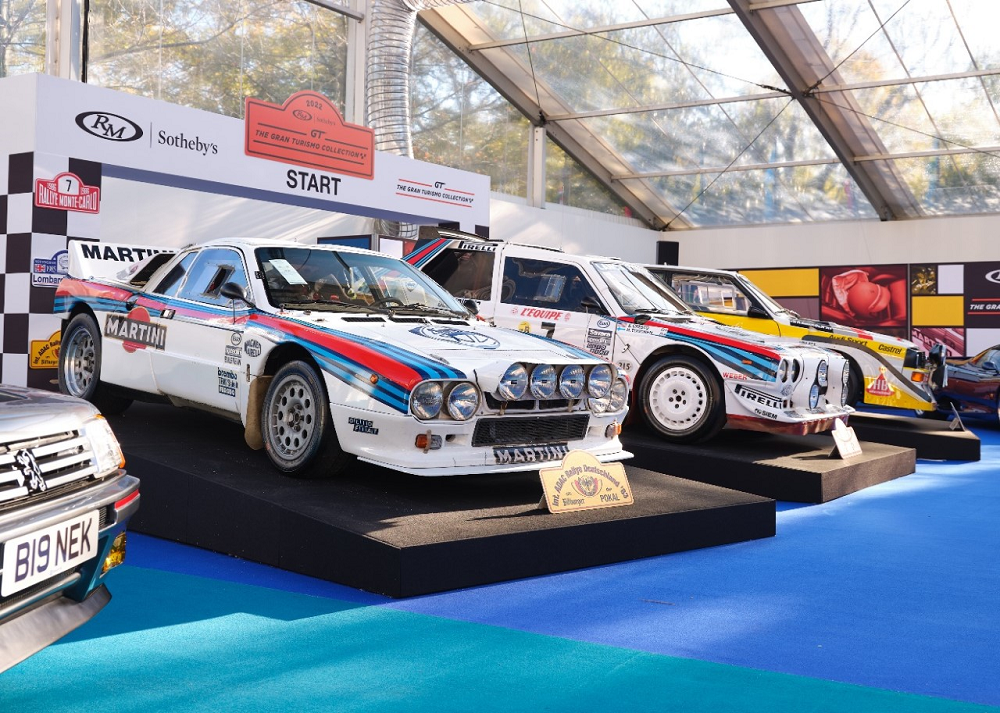 Other Highlights
A car that garnered a lot of pre-sale interest was the incredible 1990 Ferrari Testarossa Pininfarina Spider 'Special Production', one of a small number of special production cars built by Pininfarina for important clients. The example offered was unregistered with less than 500 km and sold for an excellent £1,467,500.
 'The Freddie Effect' brings an amazing result for charity – RM Sotheby's was delighted to sell Freddie Mercury's personal 1974 Rolls-Royce Silver Shadow, which turned out to produce one of the night's most remarkable results. Owned by Mercury from 1979 to his untimely death in 1991, the car then passed to his sister, who retained the car for many years. Sold to benefit the charity Superhumans of Ukraine, which is raising funds to help build a brand-new hospital in the Lviv province of Ukraine, the car brought an astonishing £286,250 against a pre-sale estimate of £20,000-£30,000, with all proceeds going to charity.
Quotes
Peter Wallman, Chairman of RM Sotheby's Europe & EMEA, says: "Our objective was to bring back the fun, glamour, and excitement of the live auction environment, in particular to our London sale, which is the longest established in our European calendar. Our partnership with the Royal Automobile Club and our sponsorship of the historic London to Brighton Veteran Car Run has brought a wonderful new dimension and community to the London sale, and our new location at Marlborough House has proved to be a resounding success. We are absolutely delighted with the results achieved."
Michael Squire, Senior Car Specialist and Director of Research, RM Sotheby's, says of The Gran Turismo Collection: "We were excited to bring this fabulous single-owner collection of supercars to auction. It's rare to find collections of that breadth and quality, and even rarer to bring them to market in a single sale. We are very happy with what we achieved on behalf of our client."
Top Ten Lots
1.2022 Bugatti Chiron Super Sport 300+  Price: £4,195,625
2.1971 Lamborghini Miura SV by Bertone Price: £2,058,125
3.2014 Ferrari LaFerrari Price: £1,973,750
4.2003 Ferrari Enzo Price: £1,917,500
5.1985 Audi Sport quattro S1 E2 Group B Works Price: £1,805,000
6.1985 Lancia Delta S4 Group B Works Price: £1,636,250
7.1990 Ferrari Testarossa Pininfarina Spider 'Special Production' Price: £1,467,500
8.1993 Bugatti EB110 GT Price: £1,411,250
9.1991 Ferrari F40 Price: £1,411,250
10.2011 Ferrari 599 SA Aperta Price: £1,085,000
If you are interested in more news click here.
---