RM Sotheby's is delighted to announce an all-new sale at the beautiful Swiss mountain resort of St. Moritz, conducted in association with the Bernina Gran Turismo, and the company's first ever sale in Switzerland. Known as the world's most beautiful vintage racing competition, the 'International St. Moritz Automobile Week' encompasses several events between the 10th-19th September which will now include the RM Sotheby's St. Moritz auction that will take place at the resort's famous Kempinski Grand Hotel des Bains, in the afternoon of 17th September.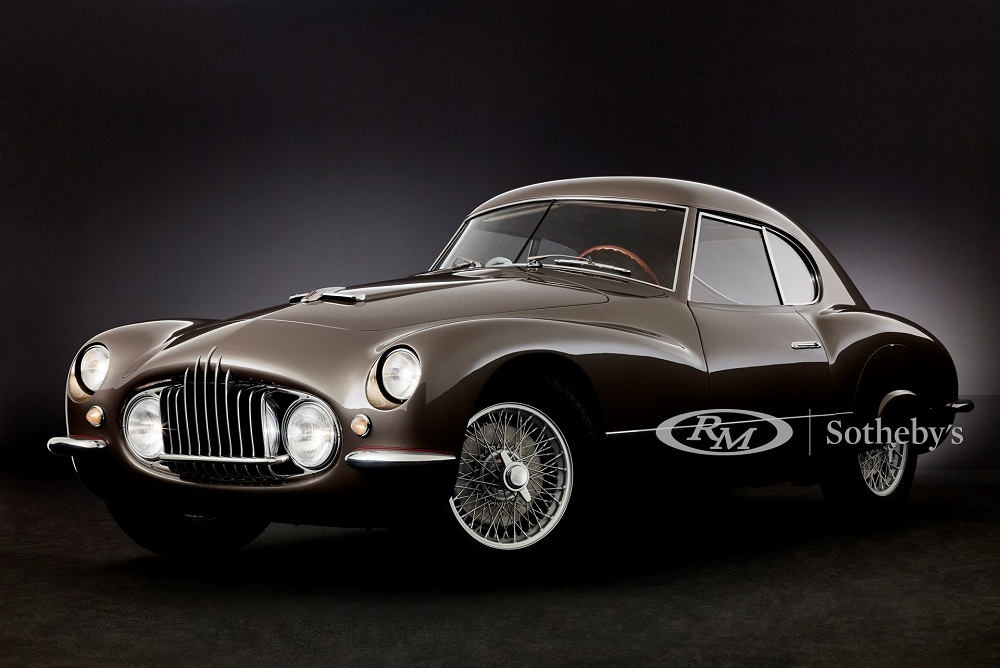 RM Sotheby's announces new boutique auction in St. Moritz, in association with the Bernina Turismo and the 'International St. Moritz Automobile Week'

The live sale will take place on 17 September before the famous hillclimb event

Early consignments include 1953 Fiat 8V, 1958 BMW 507, 1961 Mercedes Benz 300SL Roadster and 1996 Porsche 993 GT2 CS
---
RM Sotheby's continues to build a reputation for creating stunning and exclusive boutique sales in Europe, focusing on offering 15-25 exceptional, blue-chip collector cars. With the company's newly established Swiss office based in Geneva, headed by senior car specialist Oliver Camelin, the St. Moritz sale and its association with the wonderful Bernina Gran Turismo, is a clear demonstration of RM Sotheby's commitment to the Swiss market.
Already consigned to the sale are four stunning cars that exemplify the nature of these boutique sales. Current consignments include a fully restored, concours winning, 1953 Fiat 8V which is one of the first 34 'Series 1' cars constructed with bodywork made by Fiat's Reparto Carrozzerie Speciali department. This fully restored, matching numbers car, has been displayed at many of Europe's most prestigious concours and is Mille Miglia eligible (Estimate: CHF1,300,000 – CHF1,600,000). Another great sports car of the 1950s is the 1958 BMW 507 Series II, with the car offered presented in the classic colour combination of white over blue/white and fully BMW Classic certified. Fully restored a few years ago by a leading Swiss specialist it remains in outstanding condition (Estimate: CHF2,000,000 – CHF2,200,000).
Few cars would look better on the streets of St. Moritz than a 1961 Mercedes-Benz 300SL Roadster. The car offered is a beautiful example of one of the finest sporting roadsters of all time, and is a matching numbers car presented in outstanding condition throughout, still boasting its original interior (Estimate: CHF1,000,000 – CHF1,200,000).
And if something more contemporary is your desire, what better than one of Porsche's most adulated 911 derivatives, a 1996 Porsche 993 GT2 Clubsport. The car on offer in St. Moritz left Porsche factory on 19 June 1996 finished in black with a black leather interior and with 18-inch 'RS' wheels. With only two owners from new, this exceptional and potent Porsche boasts a comprehensive history file and has been regularly maintained by leading specialist (Estimate: CHF1,100,000 – CHF1,300,000).
The Bernina Gran Turismo was re-launched in 2014 by classic car enthusiasts Kurt Engelhorn and Florian Seidl with the aim of starting to bring alive the legendary 'International St. Moritz Automobile Week' of 1929 and 1930., The Bernina Race is regarded as Europe's best mountain event for historic vehicles. It takes place on a section of the original route on the Bernina Pass that has been specially closed for the mountain race. The addition of the auction to the week's activities will provide collectors and enthusiasts with the ultimate classic and collector car experience in the luxurious and beautiful surroundings of the St. Moritz region.
Oliver Camelin, RM Sotheby's Director of Sales, Switzerland said: "We are delighted to have established our first Swiss sale in what is such an important European market. To launch the sale in association with the Bernina Gran Turismo, is obviously fantastic for us. The event has become very important with annual events calendar for historic vehicles, and our boutique sale is a perfect fit with the prestigious nature of the event."
Florian Seidl, Partner and Member of Advisory Board Int. St. Moritzer Automobilwochen AG, said: "I'm very excited to be working together with RM Sotheby's, the industry leader in the collector car auction world, and to be able to welcome them as our partner for the International St. Moritzer Automobilwochen, and to enjoy with them the beautiful and luxurious lifestyle in St. Moritz alongside our fantastic event."
Find more auctions here.
---