RM Sotheby's has announced a limited edition, delivery miles Porsche 935 presented in the highly evocative Martini livery for its forthcoming Online Only: The European Sale, open for bidding between 3–11 June on rmsothebys.com. The addition of the extremely rare Porsche model comes alongside the listing of more than 180 collector cars and a selection of memorabilia already consigned for the online auction, featuring nearly 100 lots from the Petitjean Collection, a single-owner group of desirable European models offered from a single collector, entirely without reserve.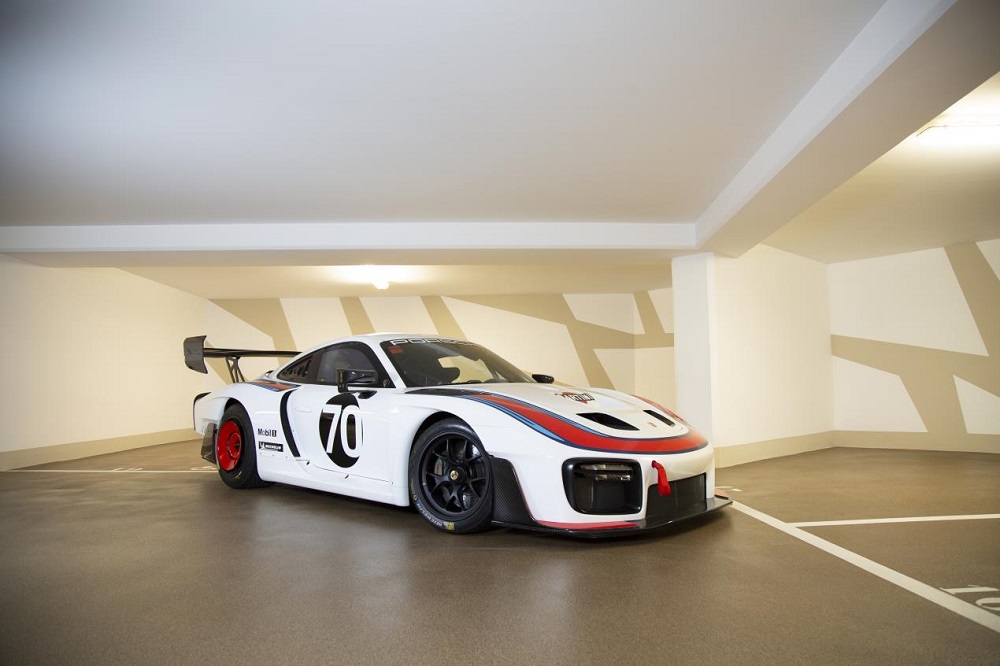 RM Sotheby's announces addition of an ultra-limited edition 2020 Porsche 935 in desirable Martini livery to join Online Only: The European Sale – open for bidding between 3–11 June on rmsothebys.com
More than 180 collector cars make up The European Sale, with recent entries including a RUF CTR2 Sport, Alfa Romeo 6C 2500 Cabriolet and Aston Martin DB6 Volante, among other key lots
New entries offered alongside almost 100 cars from the Petitjean Collection, a unique single-owner grouping of desirable and rare European models, offered individually and entirely without reserve
Additional information for Online Only: The European Sale featuring the Petitjean Collection available at rmsothebys.com
---
Presented in 'as new' condition, the 2020 Porsche 935 'Martini' is the German manufacturer's modern interpretation of the immortal 935 Group 5 racer. The second of only 77 examples produced over the last year by Porsche, serial no. 02/77 has only delivery miles on its odometer, having been delivered new to a Monaco-based collector, and presented in desirable Martini livery wrapping. Based on the 991.2-generation 911 GT2 RS Clubsport, the otherworldly car sought to combine modern, relentless performance with looks inspired from an icon of Porsche's rich motorsport heritage.
This remarkable feat of performance engineering by Porsche is capable of a maximum speed of 340km/h and can launch to 100km/h from a standstill in less than 2.5 seconds – thanks to the liquid-cooled, twin-turbocharged Type MA173 alloy-cased water-cooled six-cylinder boxer-type engine with a 3.8-litre displacement. With power like this, it is understandable that Porsche stressed that this machine is for track use only when the new 935 was formally unveiled in late 2019 at Laguna Seca Raceway in California, during Rennsport VI to mark the brand's 70th anniversary. While the car cannot be registered for road use, it would still be the ultimate addition to any motorsport collection, with all other examples built quickly selling out from new (Estimate: €1,275,000 to €1,375,000).
Joining the star Porsche in The European Sale are other newly consigned feature lots, including a 1997 RUF CTR2 Sport (Est. €640,000 to €720,000), a 1967 Aston Martin DB6 Volante (Est. €550,000 to €650,000), and a 1948 Alfa Romeo 6C 2500 Super Sport Cabriolet (Est. €450,000 to €500,000).
Cars already announced to go under the virtual hammer in the Online Only event include a 1939 Bugatti Type 57 Cabriolet, a 1981 Lancia 037 Stradale, and a 2014 Aston Martin V8 Zagato. In addition, also originally billed for the sale is The Petitjean Collection, a diverse single-owner group of nearly 100 cars—offered entirely without reserve—including models from the 1950s through to the '90s, assembled by ex-racing driver and enthusiastic collector, Monsieur Marcel Petitjean, in Strasbourg, France over the last 50 years. Highlights from the collection include a 1958 Mercedes-Benz 300 SL Roadster, a 1969 Lamborghini Miura P400, and a 1964 Porsche 904 GTS, while other marques represented include high points from Lamborghini, Maserati, Mercedes-Benz, Porsche, and more.
"We are delighted that our successful new online auction format continues to attract exciting consignments, such as the Porsche 935 that we are thrilled to offer for sale," said Maarten ten Holder, Head of Europe, RM Sotheby's. "We know that collector car enthusiasts and would-be owners will be paying close attention to this auction for the several days it is due to run in June. As much as this sale is focused on European consignments, the incredible assortment of lots on offer are picking up interest from all over the world. There really is something to suit the tastes of every potential bidder – and we look forward to welcoming existing and new clients as we build on the success of our North American Online Only sales."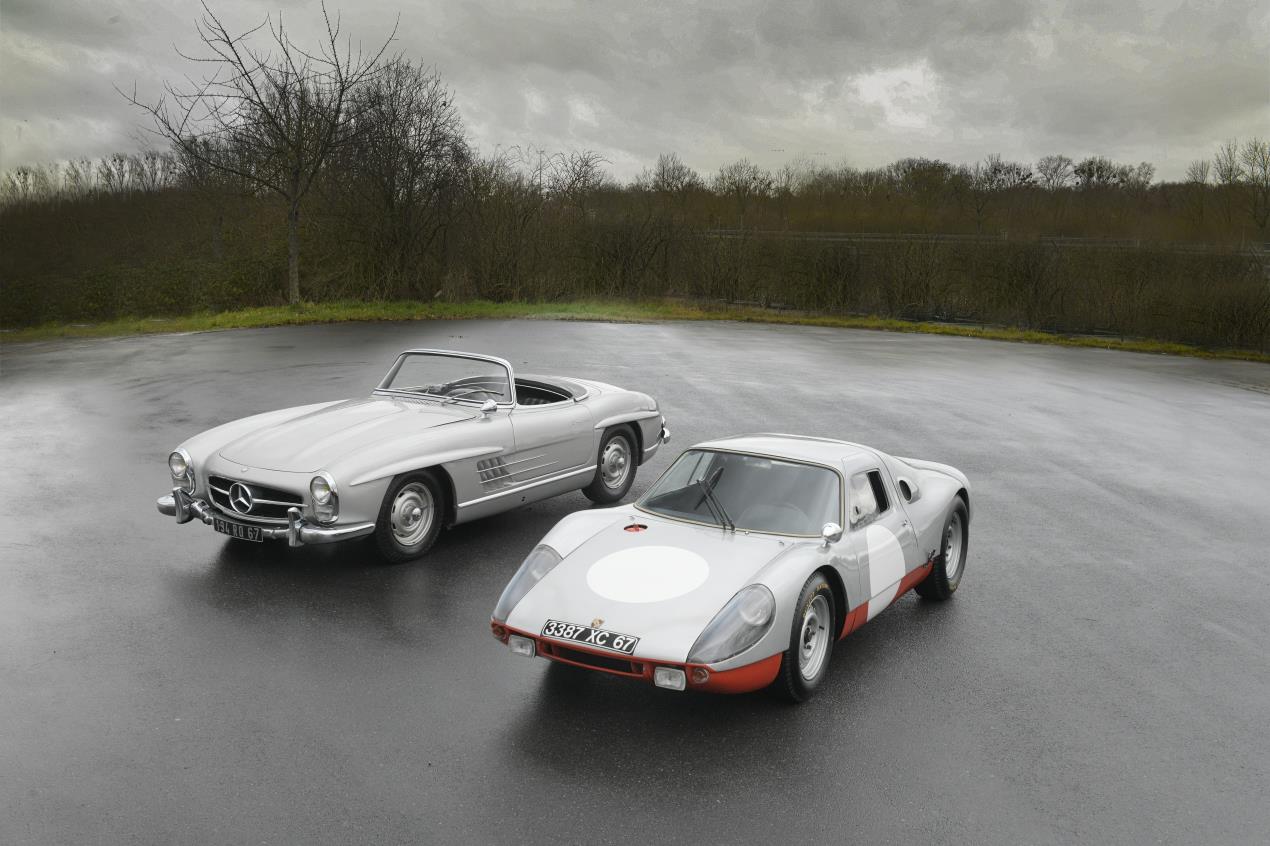 Lots set for the auction are now available for viewing on rmsothebys.com. All lots offered from The Petitjean Collection are presented entirely without reserve and will close for bidding on 10 June. All other lots offered in Online Only: The European Sale will begin closing on 11 June.
Each car offered in the Online Only auction will be presented with comprehensive photography and in most cases will be accompanied by condition reports completed by RM Sotheby's specialists as well as catalogue descriptions. Where available, additional information on each lot, such as history files, production certificates, restoration documentation, service invoices, owner's manuals, and accompanying parts can be viewed online, once logged in to rmsothebys.com, by clicking the "View Files" button on the individual lot page.
Bidder registration is now open for Online Only: The European Sale featuring the Petitjean Collection and requires very simple steps to complete. RM Sotheby's Client Service team is ready to assist interested bidders with any part of the account creation or registration process. Additional information on "How Bidding Works" will appear on each lot page once the lot is live and when clients are logged in as registered bidders. Frequently asked questions on the auction and the online bidding platform will also be available on the auction page.
Interested? bidders are invited to contact an RM Sotheby's car specialist
Report by rmsothebys.com
---