The RM 014 Tourbillon Marine perfectly evokes the beauty of ocean racing with many marine inspired details reflected in numerous structures of the watch.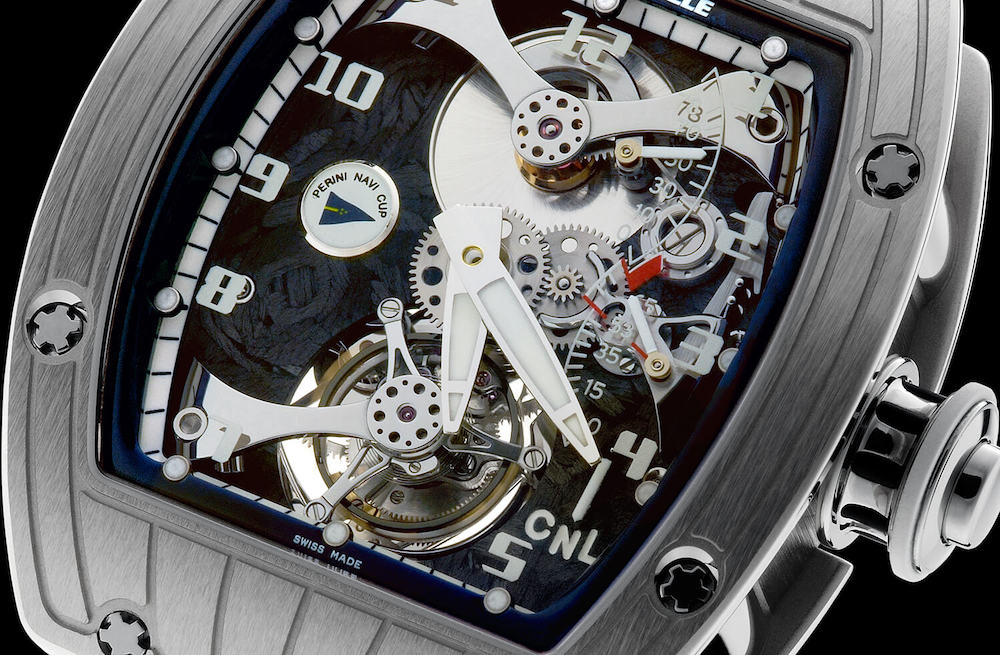 The beauty of ocean racing and seafaring
A world where performance together with consideration for comfort reign supreme.
Where uncompromising technical efficiency, the beauty of materials, and the sensuality and splendour of finishes are paramount.
Calibre RM014
Manual winding tourbillon movement with hours, minutes, power reserve indicator, torque indicator and function selector.
Function selector
In a manner similar to a car's gearbox, a pushbutton located at the center of the crown allows one to select the winding, neutral and handsetting functions with a simple push. A hand near 4 o'clock displays the selected function: C (Carica) winding – N (Neutrale) neutral – L (Lancette) handsetting.)
Fast rotating barrel
(6 hours per revolution instead of 7,5 hours)
This type of barrel provides the following advantages:
The phenomenon of periodic internal mainspring adhesion is significantly diminished, thereby increasing performance.
Provision of an excellent mainspring delta curve with an ideal power reserve/performance and regularity ratio.
Carbon nanofiber baseplate
This is an isotropic composite material created from carbon nanofibers molded under a high pressure of 7,500 N/cm2 and a temperature of 2,000˚C, resulting in a material with high mechanical, physical and chemical stability in all directions.The ribbed perimeter of the movement baseplate assures the highest rigidity between the baseplate and bridges. Carbon nanofiber composite structures such as this are amorphous, chemically neutral and dimensionally constant within a very wide range of operating temperatures, including those outside of normal ranges.This stability assures the highest integrity of the movement's going train under all conditions.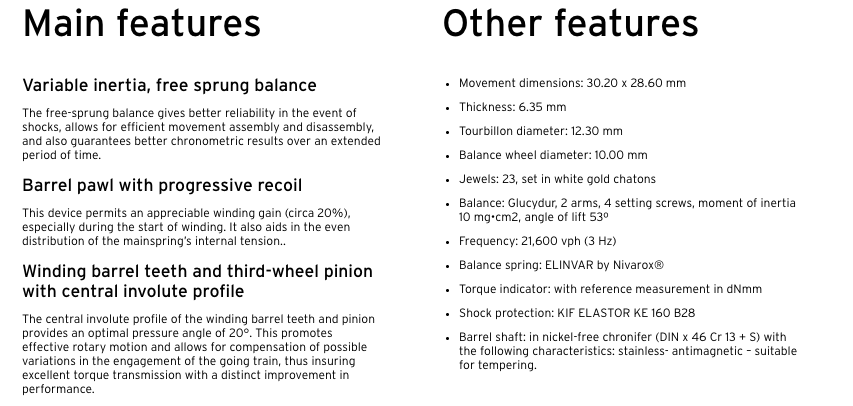 Report by richardmille.com
---