This model is particularly poetic andendearing since it shows a random timereading, with an accurate reading ondemand.
You could even say it invites people to takea philosophical view of time.

The design and execution of the watch demonstrates a complete conceptual approach to the movement, case and dial. As a result, everything has been constructed according to extremely rigorous specifications. It takes a whole series of stamping and machining operations and several days of adjustments to make the three-part ergonomically curving case design developed by Richard Mille.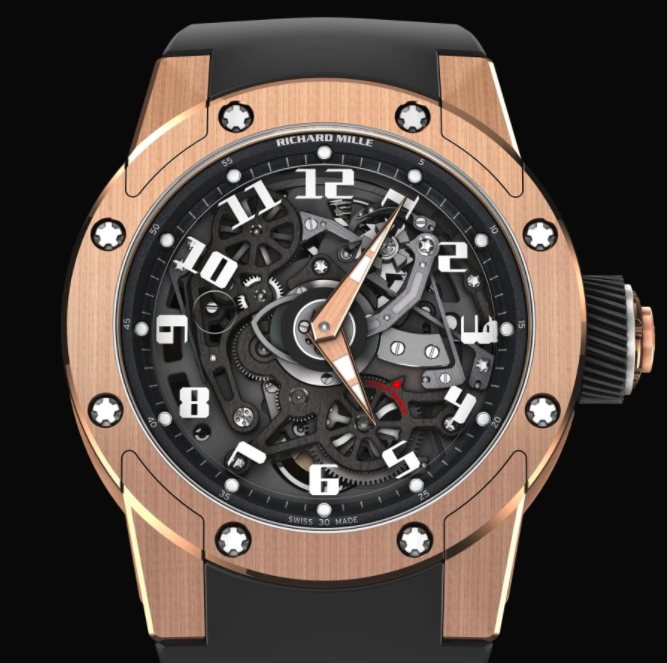 A period of 45 minutes is needed only for the positive engraving of the name 'Richard Mille'.The case is assembled with 16 spline screws in grade 5 titanium and abrasion resistant washers in steel 316L. The system is completed by the incorporation of the lugs as separate elements of the case design.
Dizzy hands complication
The dizzy hands mechanism is a new horological art complication. The hour numerals are carried on an anti-reflective disc of sapphire crystal.
Pressing the crown causes this disc to begin a slow, counterclockwise, ballet of rotation. At the same time, the hour hand continues in a clockwise direction, but at a different speed. The result is that time has been momentarily suspended for private moments of personal pleasure, shared or for oneself. Pressing the crown again brings an end to this dance of relativity and restores the sapphire disc and hand to their normal positions: time as we know it is restored.
Inspired by the chronograph, the column-wheel positioned at 1 o'clock actuates the rotation mechanism of the sapphire hour disc and hour hand. The hammer, positioned at 3 o'clock, triggers the return of the RM 63-01 to its initial state, displaying the exact time.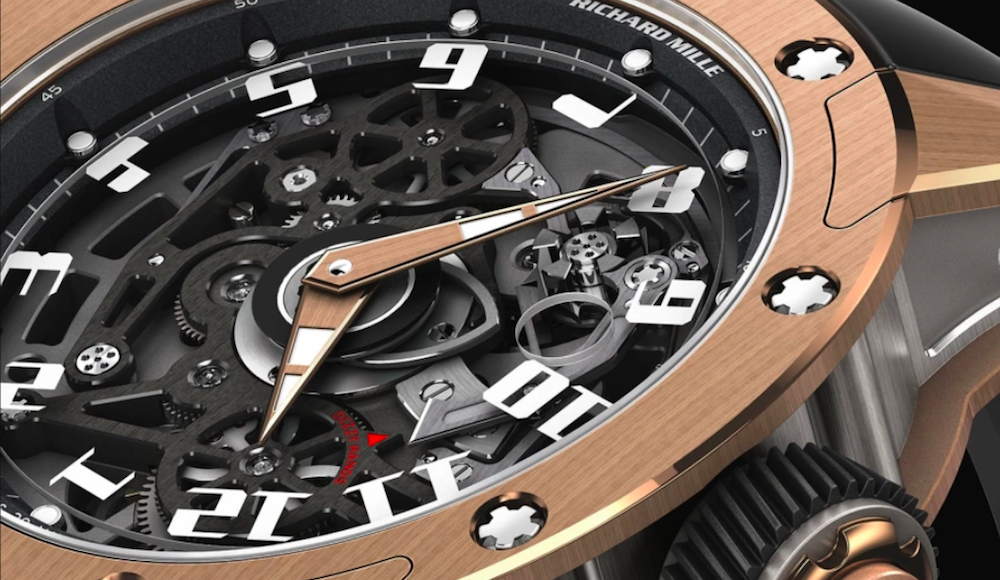 Report by richardmille.com
---