Having arrived in the Sarthe ten days ago, the Richard Mille Racing Team line-up of Lilou Wadoux, Charles Milesi and Sébastien Ogier quickly became aware of its extraordinary popularity right from the Scrutineering held in Le Mans city centre last Friday.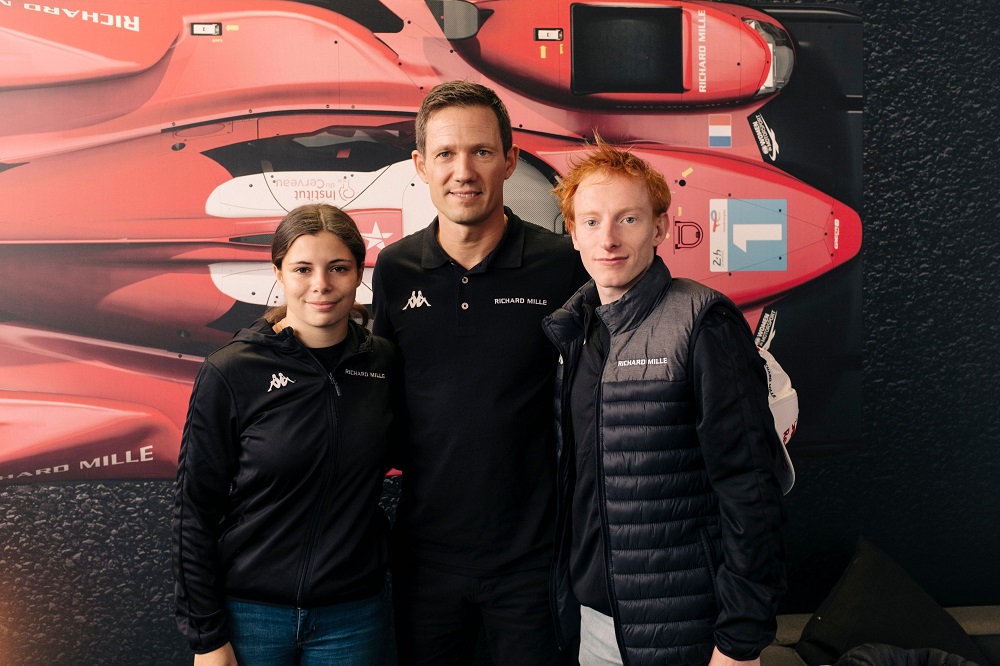 The Richard Mille Racing Team finishes in the top ten of its category
Serious and diligent, the crew equalled the team's best result in this iconic race
The next round is in four weeks at Monza (8-10 July) 
---
The trio is as popular away from the track than on the track that Lilou and Sébastien were discovering. Supported by Charles Milesi, winner of the event in the LMP2 category last year, the two newcomers quickly found their feet as the team showed good pace from the Test Day.
Charles Milesi continued this momentum at the start to take the No. 1 Oreca-Gibson to the doorstep of the provisional podium until the team received a one-minute stop-and-go penalty for a mistake when eight-time world rally champion Sébastien Ogier entered the pits.
Back in the top ten in their category in the early hours of Sunday morning, Charles Milesi, Lilou Wadoux and Sébastien Ogier ramped up their pace while optimising their strategy and making the most of their potential. Helped by a faultless job from their technical team, they gained more positions in the final hours to finish ninth, equalling the Richard Mille Racing Team's best result in the 24 Hours of Le Mans.
The Richard Mille Racing Team scored 16 points in the LMP2 Endurance Trophy, in which the team now occupies ninth place.
"It's a wonderful revelation, ends Philippe Sinault, team manager. The first two races of the seasonwere legitimately tough as it is never easy to start in endurance racing at Sebring and Spa. However,those races allowed us to get to know each other before the magic of Le Mans created this spark.When I see this trio working today with the team of engineers and mechanics, I can sense a commondesire and a great dynamic. It resulted in an almost clean sheet and a good result at the finish. Charlesdid an excellent job in qualifying and got off to a great start to put us on the provisional podium in thiscategory of specialists. Sébastien immediately got into the right pace and Lilou dove into the deep endwith no doubts or apprehension at dusk. This homogeneity explains this great achievement, and I amso proud of their performance that it reminds me of Sophia, Tatiana and Beitske's debut in the 202024 Hours of Le Mans. Back then, they also paved the way for a great adventure that owes everythingto the will of Richard and Amanda Mille."
If you are interested in more news click here.
---