"Bonbon – just saying the word is enough to make you smile. It manages to convey a combination of pleasure, good cheer and sharing all at once. This collection is disruptive, elegant, daring and playful. In a word: creative!" — Cécile Guenat, Artistic Director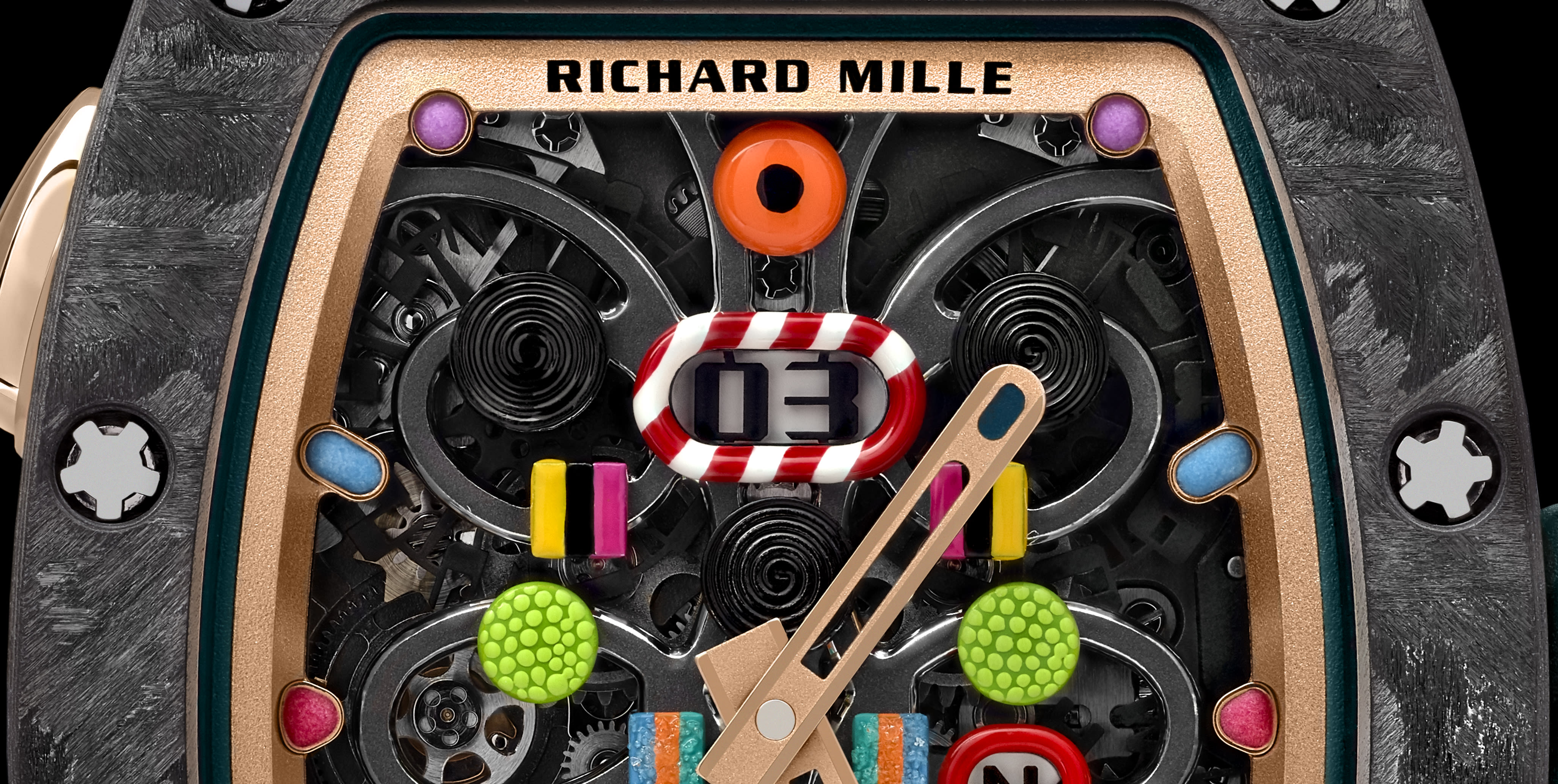 The playful and sweet side of watchmaking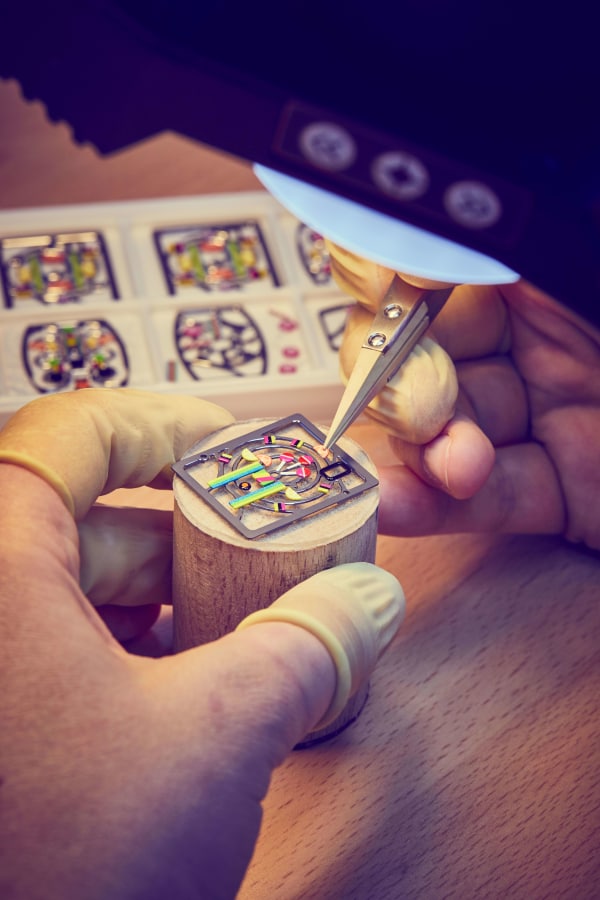 Daring and colour feature prominently among the highly unusual novelties presented at the Salon International de la Haute Horlogerie (SIHH) in Geneva. Richard Mille has brought together the world's most skilled fine arts craftspeople to produce 10 playful models.
The 10 models display a total of 60 zingingly bright and pop colours across the six Carbon TPT® and Quartz TPT® cases (including the world premiere of a new turquoise hue), the tiny candies that adorn the Fruit line, and the four two-tone ceramic cases as well as the decoration gracing the Sweets line.
It was a master stroke on the part of Cécile Guenat, Artistic Director for the Richard Mille Bonbon Collection, to bring a playful and rebellious spirit of childhood into the world of haute horlogerie and art craftsmanship.
Fruit Line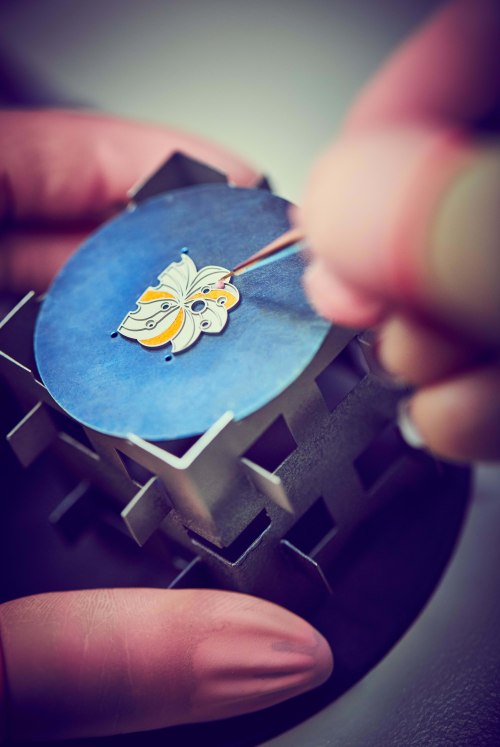 The Fruit line is a homage to the very concept of sweet temptation in six delectable flavours: Lemon and Strawberry (RM 16-01), Blueberry and Litchi (RM 07-03), Kiwi and Cherry (RM 37-01).
In addition to colour-gradient cases made of Carbon TPT® combined with Quartz TPT® of a different hue for each model is an all-new turquoise colour.
To further enhance the 3,000 miniature sculptures are painted in acrylics and lacquered by hand.
A 'sugar coating' effect was achieved using powdered enamel and the fine sand employed in hourglasses.
Sweets Line
The Sweets collection comprises four models, all with two-tone ceramic cases that set off their grand feu enamel or black-chromed titanium confections.
The RM 07-03 Cupcake, RM 07-03 Marshmallow, RM 37-01 Sucette (Lollipop) and RM 16-01 Réglisse (Liquorice) are colourful and delectable, evoking a whole spectrum of flavours.
Better yet, the textures you expect to encounter upon biting into these sweets are manifest as a feast for the eyes.
This collection is available in the Richard Mille boutiques. Find out more.
Report by richardmille.com
---

---