Following a productive Test Day last Sunday, Beitske Visser, Tatiana Calderón and Sophia Flörsch returned to the track on Wednesday for the only free practice session before qualifying. The team and the drivers carried out the usual checks of the various systems and as well as the mechanical and electronic parts while fine-tuning the balance and setup of their n°1 Oreca-Gibson.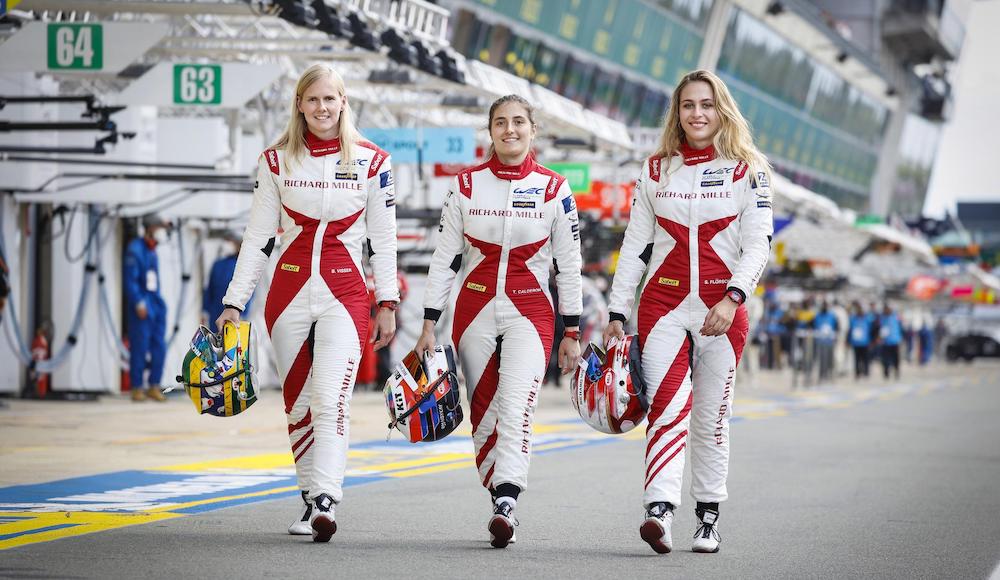 ---
The 89th edition of the 24 Hours of Le Mans officially began Wednesday and Thursday with free practice and qualifying
Beitske Visser, Sophia Flörsch and Tatiana Calderón highlighted their progress in significantly lowering the gap to the category leaders on the Circuit de la Sarthe
---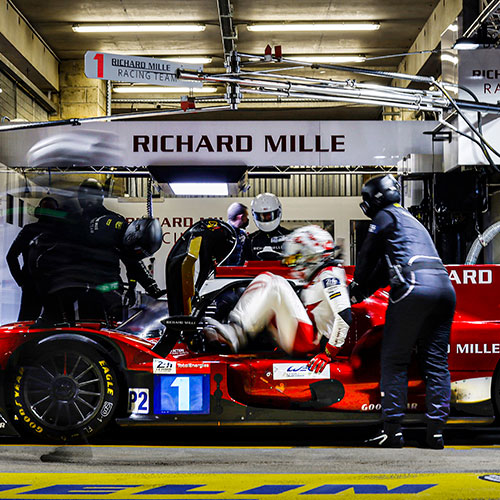 Just two hours later, Sophia Flörsch went out in qualifying. The German quickly posted a lap of 3:32.598s before the action intensified with several yellow flags and extremely tricky traffic management with sixty-two cars in action. While she improved thereafter, two of her best times were cancelled due to track limit infringements. Thanks to her first lap, Sophia Flörsch placed 'Roxy' 23rd in the LMP2 category, less than four seconds adrift of the leaders.
The Richard Mille Racing Team will start from 28th place on Saturday, 4:00PM
The trio then continued their preparations with the first night session of the week at Le Mans to set their bearings in the dark before two more sessions on Thursday, one during the day and the other at night. Despite a small technical problem in the afternoon, the crew completed their preparation with 104 laps, i.e. more than 1,400 kilometres covered.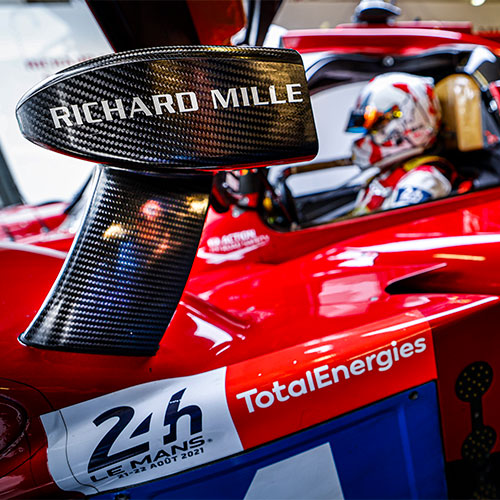 On Friday, the team will conduct a final review of the car's mechanical components before taking part in the fifteen-minute warm-up on Saturday at 11.30 am. A few hours later, the 2021 Le Mans 24 Hours will start at 4:00 pm. Tatiana Calderón will start from twenty-eighth on the grid – twenty-third in LMP2- to launch the race in which the trio will rely on its uniformity and consistency to move up the order.
'We mainly focused on our race pace,' says Beitske Visser. 'Our consistency will be our strength. We can't afford to make any mistakes, and traffic management will be crucial as always, but I feel ready, and I'm already looking forward to Saturday afternoon!'