Rendez-Vous Riviera is a celebration of style, glamour and beautiful cars in the magical setting of the Saint-Tropez Polo Club. At its heart the event is a relaxed and intimate daytime party, with great food, cocktails, live music and dancing, and fifty of the most beautiful cars ever built. The event coincides with the classic yacht regatta Les Voiles de Saint-Tropez when the village is buzzing with the right crowd and the weather is at its very best.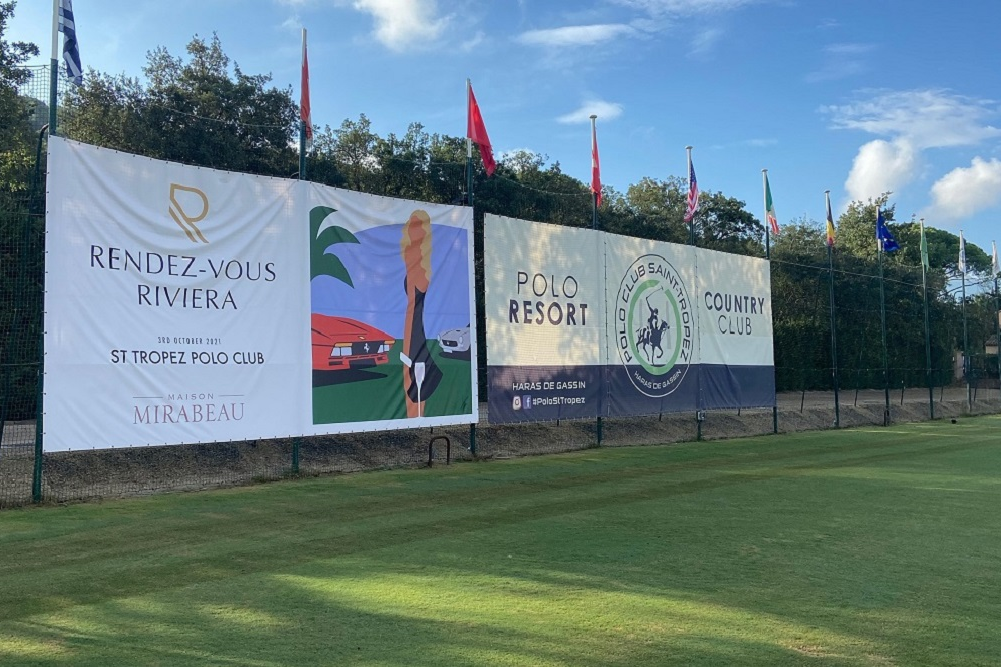 The Saint-Tropez Polo Club is the perfect venue for the event, surrounded by the rolling hills of Gassin and the southern Var, yet just ten minutes from the centre of Saint-Tropez. This year's Rendez-Vous Riviera will once again be the final destination for The Derek Bell Tour, but it will also be the start of The Jodie Kidd Tour, with guests from both events joining the associated activities in Saint-Tropez throughout the weekend.
Rendez-Vous Riviera is offering 2 and 3-night packages that include accommodation in nearby hotels, the party on Friday night and Rendez-Vous Riviera tickets. Fully inclusive tickets for Rendez-Vous Riviera on the Saturday are £275.00 per person.
---
 The line up cars at Rendez-Vous Riviera
The line-up of cars for Rendez-Vous Riviera 2021 was nothing short of spectacular, with some of the greatest Ferraris ever made taking centre stage on polo field number 1. This year Rendez-Vous Riviera is going all out to top that with the very finest from Porsche, Bentley, McLaren, Pagani, Ferrari and other great marques. The very latest models will be on show as well as rare classics, and owners, racing drivers and designers will be sharing their experiences in a series of interviews during the day.
If you are interested in more news click here.
---