The Most Beautiful Race In The World comes to the UAE. An unforgettable experience for a chosen few. The most exciting nation in the Middle East. The 1000 Miglia Experience UAE, taking place in December 2023.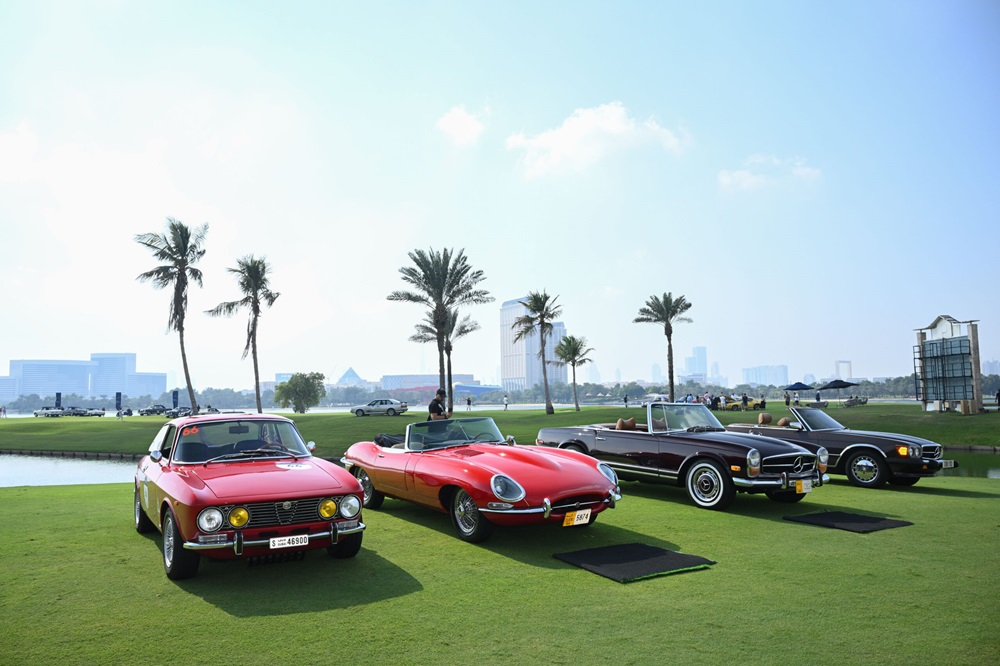 The inaugural 1000 Miglia Experience was truly a landmark event – marking the first time that the most beautiful race in the world has been held outside of its spiritual home in Brescia, Italy.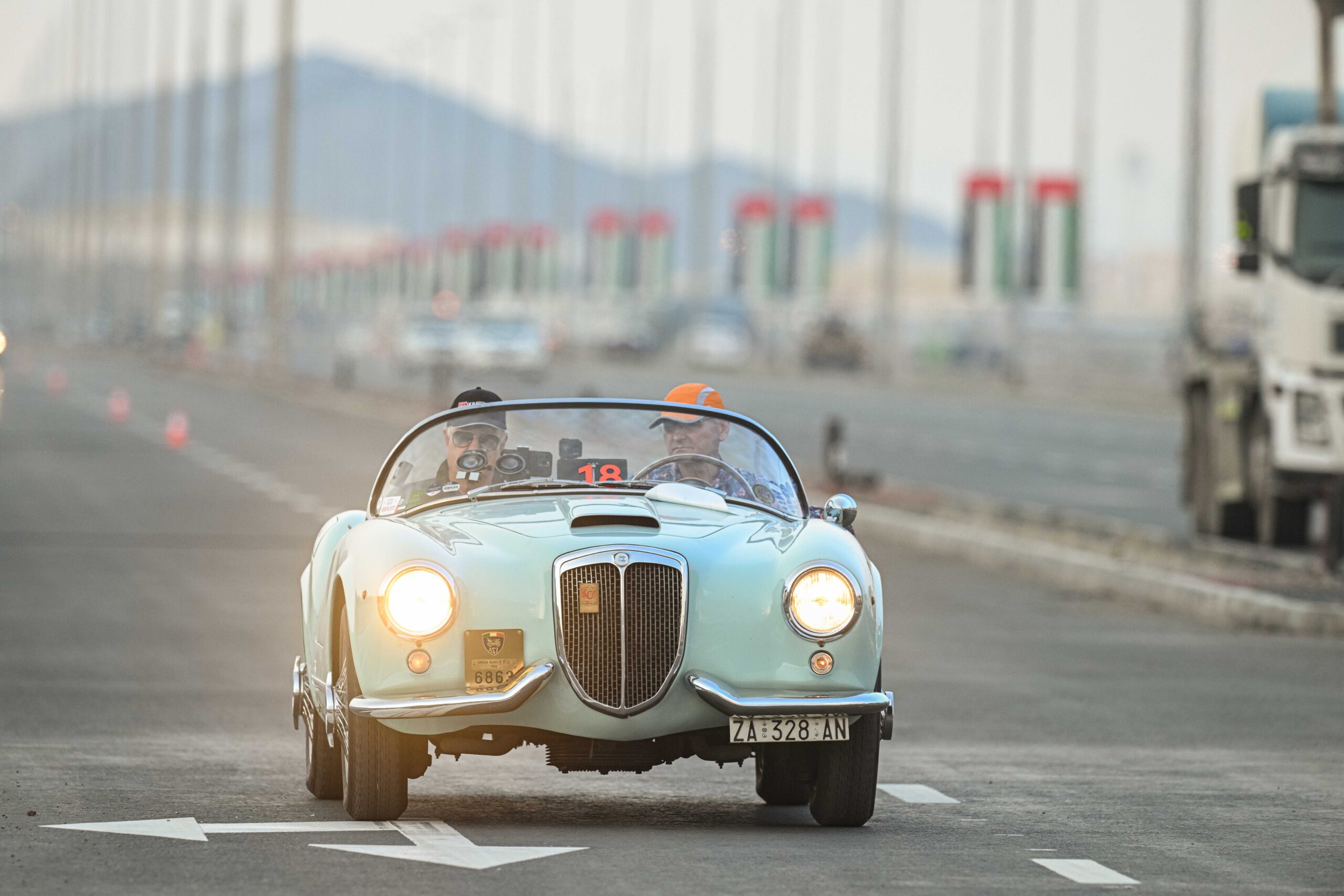 The first-ever 1000 Miglia Experience UAE took place from December 4-8 2022, with a special display evening on December 4 celebrating the unique and vibrant car culture of the United Arab Emirates.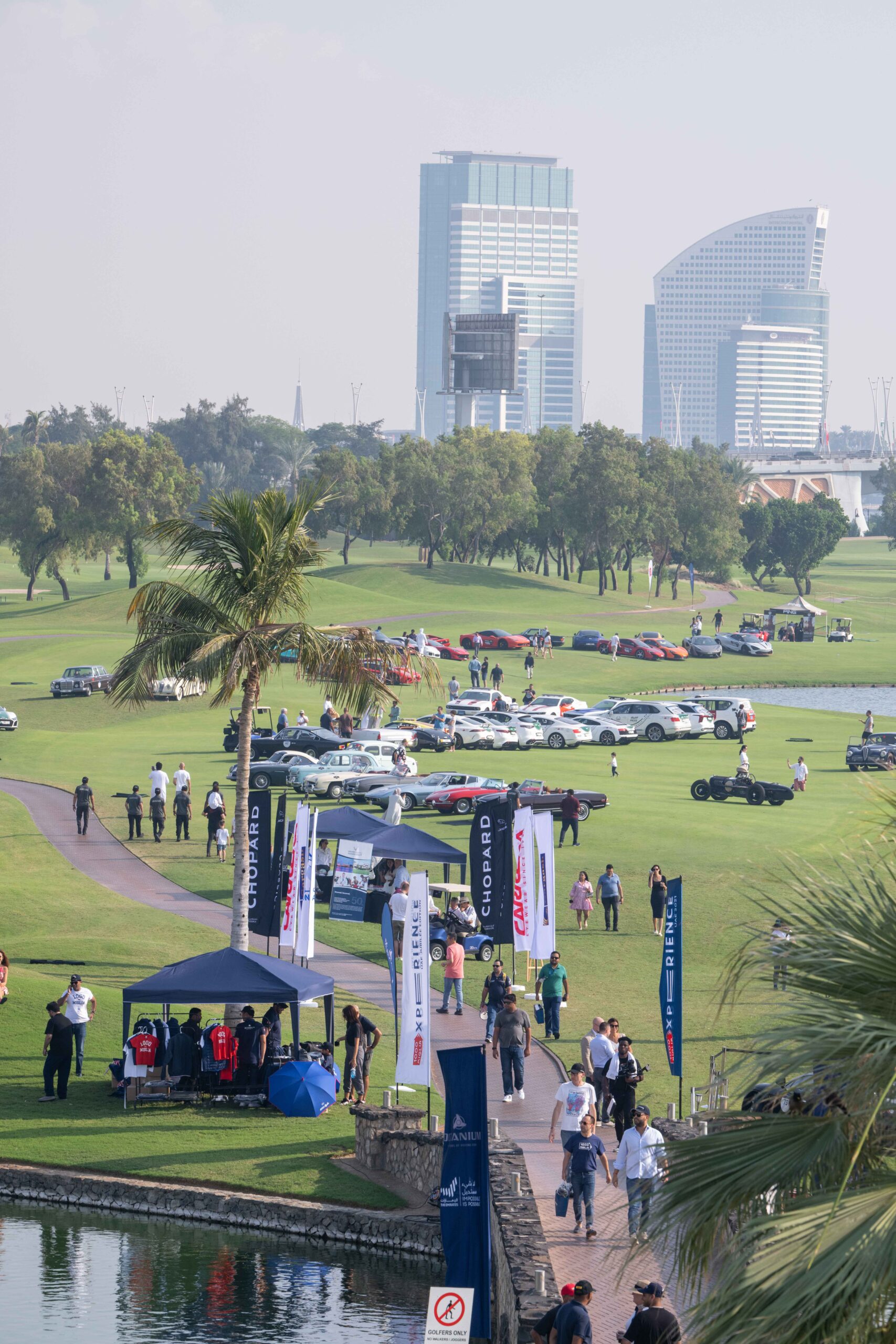 More than 7000 visitors witnessed an incredible lineup of vintage and modern classics at the 1000 Miglia Experience UAE Opening Day, held at the verdant greens of the Dubai Creek Resort golf course on the 4th of December.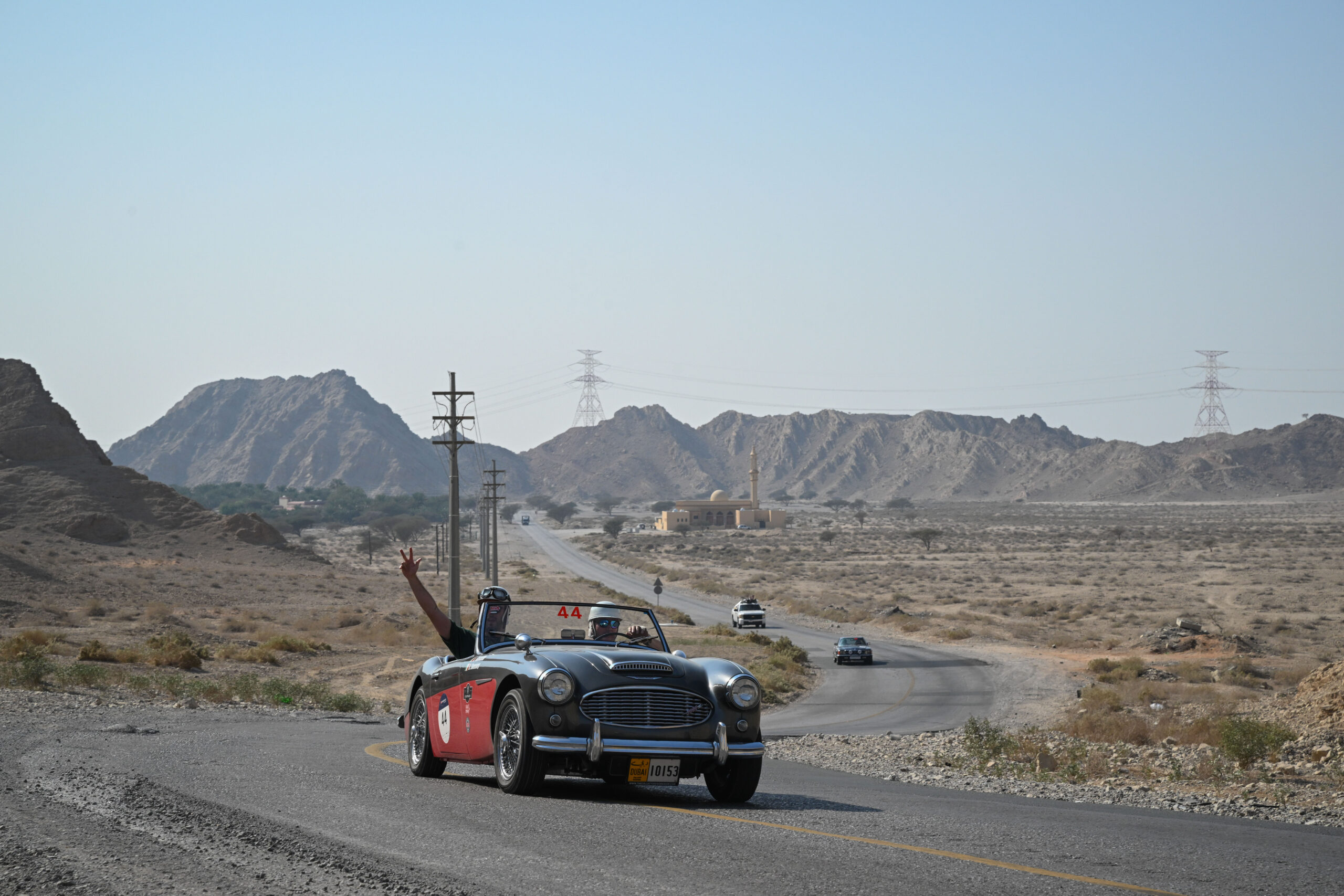 Three categories of entry awaited those who take on the challenge of the 1000 Miglia Experience UAE, including the 1000 Miglia Class (1927-1957) for the most historic automobiles present at the time of the original event, and Jubilee Class honoring cars built up to 1971 – the historic founding year of the United Arab Emirates.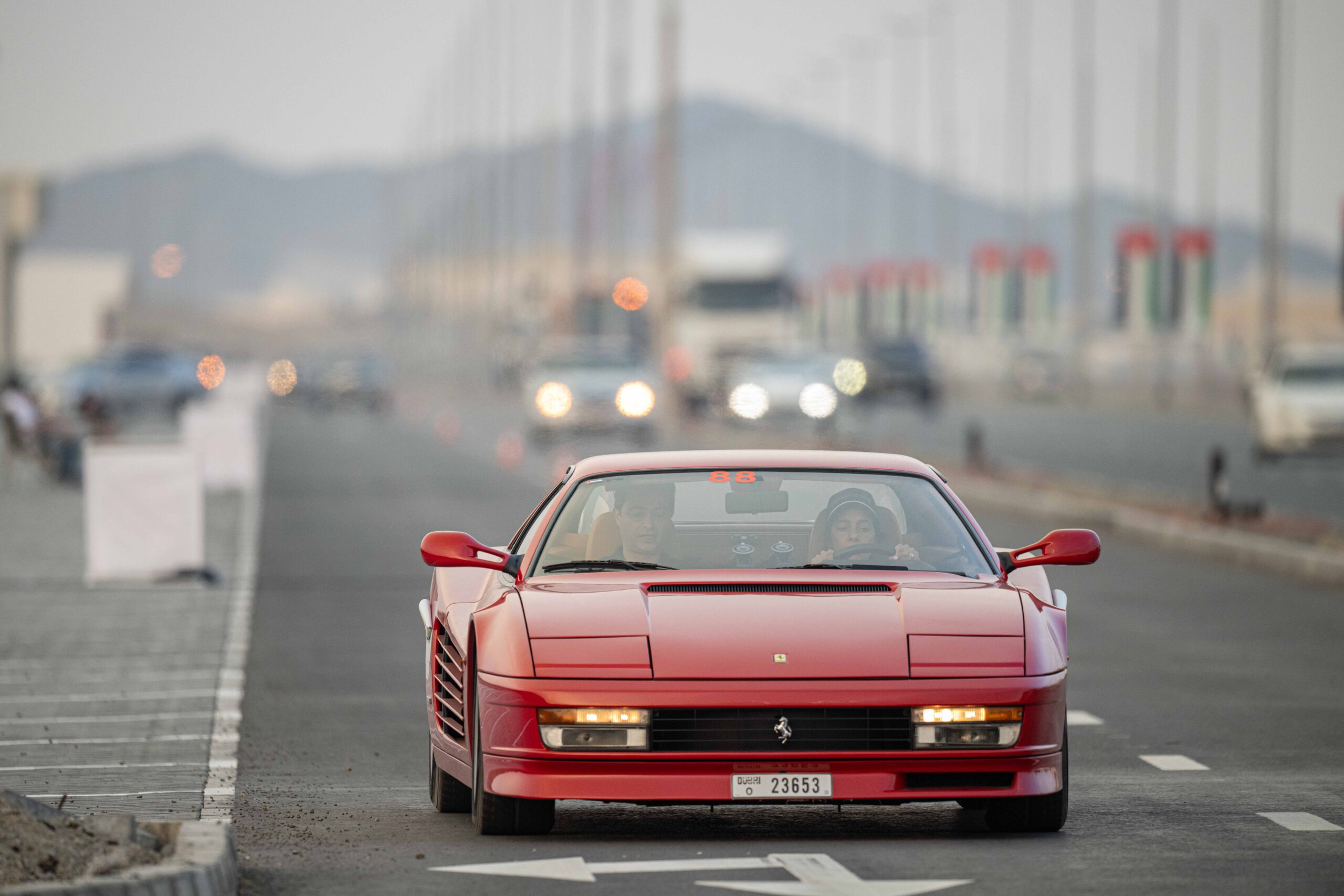 For fans of more modern classics, the Contemporary Icons category saw participants compete in a host of exotic and enticing machinery from the '80s, 90s and beyond.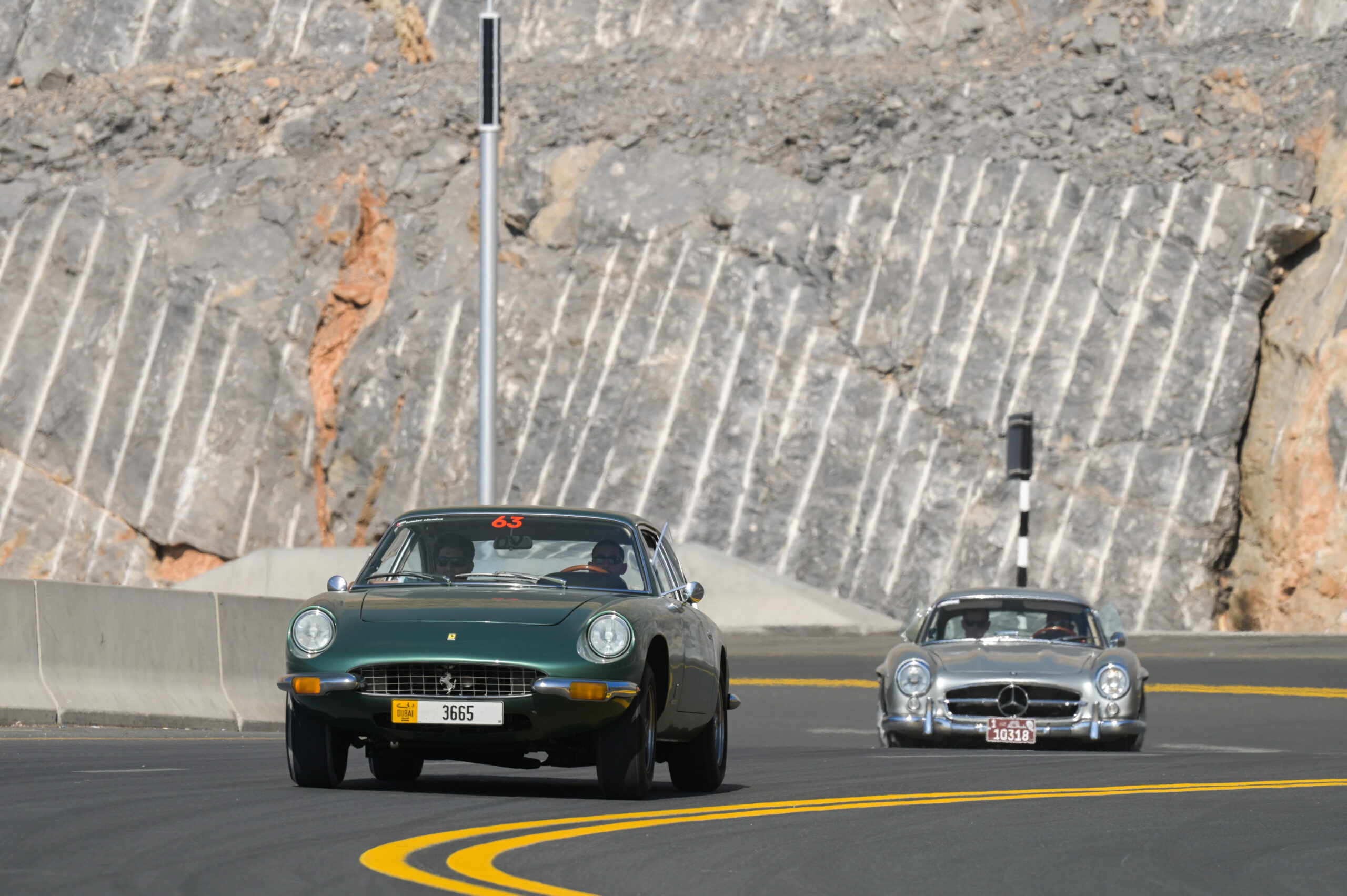 The participants discovered epic mountain roads that put their classic automobiles to the test like never before.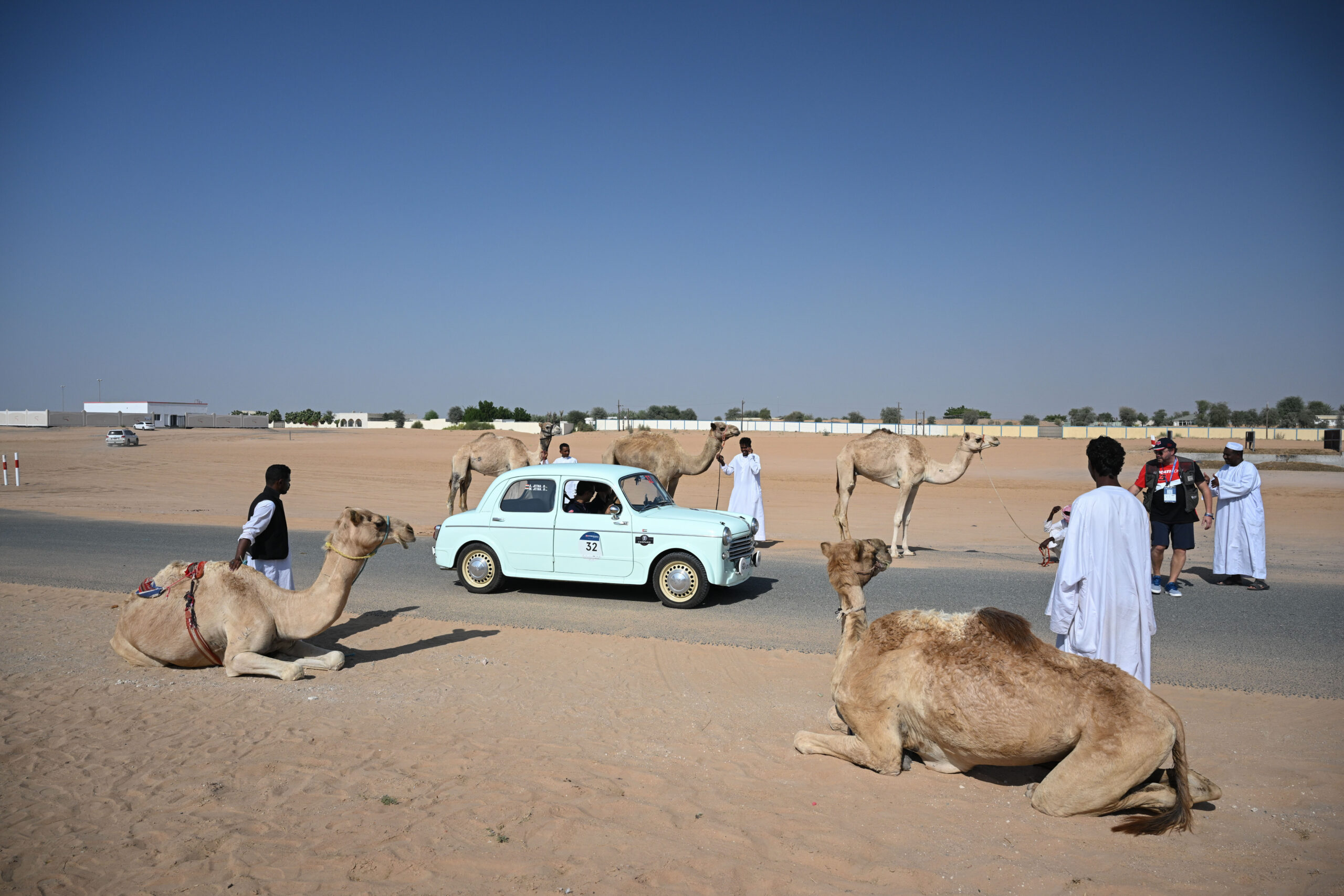 Glorious red sands and cool weather was among the prizes awaiting the lucky few who traveled to the UAE for the first ever 1000 Miglia Experience UAE Jubilee Edition.
Excellence without parallel
A stunning lineup of automobiles, stretching from the dawn of motoring to the relentless hypercar present. Five days of the finest hospitality across the United Arab Emirates. And a racing challenge to test the most determined competitor.
---
Participant Information
All participating vehicles must contain two occupants: a driver and a navigator.
The driver will be responsible for driving the team vehicle over the course of the five-day rally event, while following all guidelines laid out in the official Race Regulations, and obeying all traffic laws of the United Arab Emirates.
The navigator is responsible for the Road Book, and supplying navigation information to the driver, including all upcoming route directions, course hazards, or tests.
Neither 1000 Miglia S.r.l. nor Octanium Experiences LLC will be held liable for any traffic offences incurred by a participating team during the rally.
Prior to opening to the rally, a training session will be held to familiarize all participants with navigation and driving techniques in the Rally. Attendance of this session is not mandatory, but highly recommended, especially for first-time regularity rally competitors.
Participants are recommended to have basic levels of mechanical knowledge, in the event of an unexpected breakdown or issue with their vehicle. Octanium will have limited technical support available during the rally.
---
find more news here…
---