In March 2002, Dirk Torwesten purchased the Porsche 935 DP III – at the time beautifully on display – and has since then competed with the 935 on many European circuits. But how did the legendary Porsche 935 DP III's biography originally start?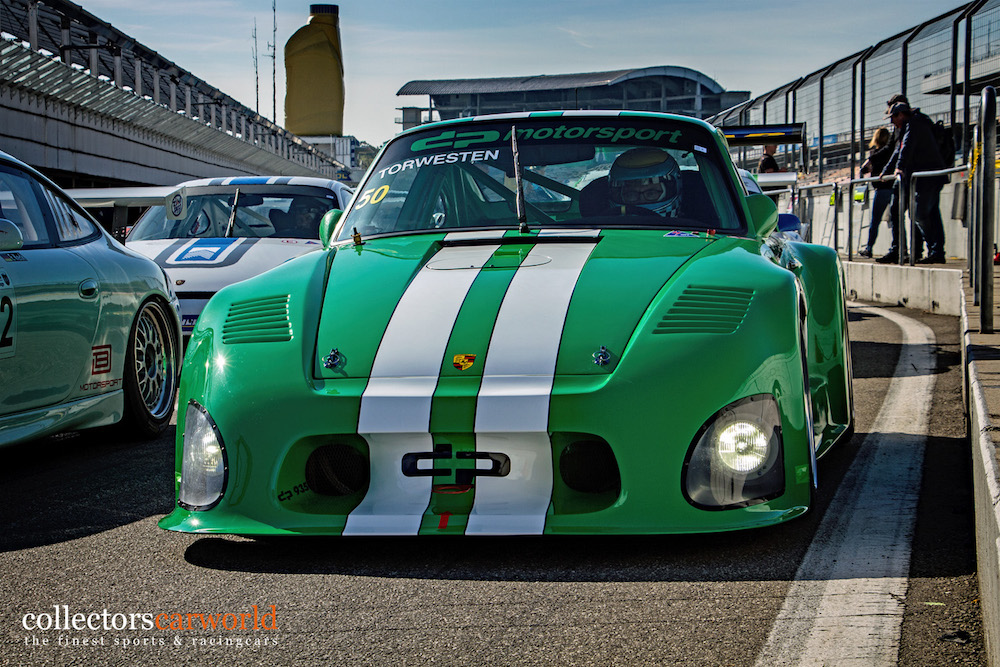 After being delivered to Dörr Motorsport in 1989, the construction of the 964 RSR shell body was carried out by Derkum, to be used in the BPR racing series at Le Mans. Due to driver Dörr's serious accident with another vehicle, the prospect of competing in Le Mans was short lived and subsequently, the car was sold to a company called Seikel Motosport.
At Seikel Motosport, a 3.8 liter factory Porsche engine was installed and the Porsche was rebuilt to compete in the ADAC GT Regulations Cup. In 1996, the vehicle was sold to Karl-Robert Maassen, who had a valid DMSB technical passport issued, which qualified the Porsche – according to the national ONS Group H-regulations – to compete in the Veedol Long Distance Championship on the Nordschleife.
Until the end of the season in 1996, the car still had its typical 964 RSR factory look – with round fender flares and stationary headlights. During the winter break, the Porsche earned his now official name Porsche 935 DP III, after DP Motorsport converted the vehicle into its 935 optics – based on the 935 factory turbos of the 80's.
From 1996 to 1999, Karl-Robert Maassen took part in 36 Veedol Long Distance Championships, before the vehicle was no longer fit to compete due to a major engine failure. In March 2002, Dirk Torwesten purchased the 935, with which he successfully competed on many racing circuits such as Special Touring Car Trophy, the Divinol Cup, the Alpine Cup, the Histo Cup and the PCHC. With the 935's striking paint job, he gained popularity and achieved a very high profile.
The Porsche 935 DP III was immediately noticed on the Torwesten Racing Team and was a great pleasure for Rainer Selzer to photograph.
Learn more about the photograph Rainer Selzer
Report by Rainer Selzer/ collectorscarworld.com
Photos by rs65photos.com