Very well maintained condition with a comprehensive history / restored collector car. The SML Car Group is offering this beautiful Porsche 356 B Coupé for sale on behalf of a customer. The successor of the 356 A was produced starting from September 1959 and changed to the second half-year 1961 in some points. Among other things, two vertical air grilles were now integrated into the enlarged hood instead of only one grille before.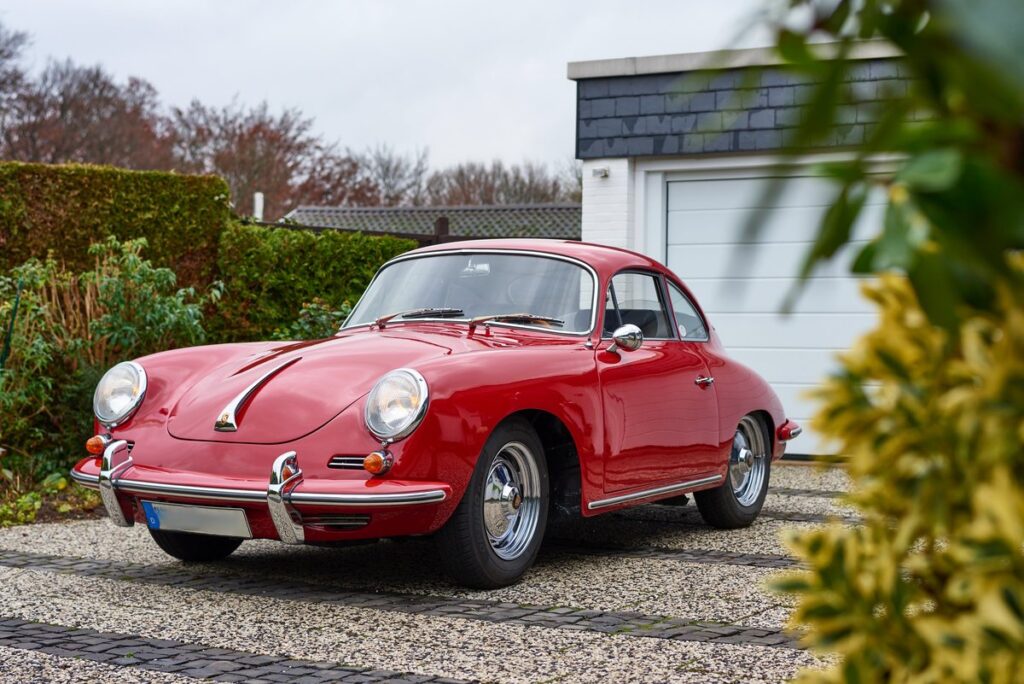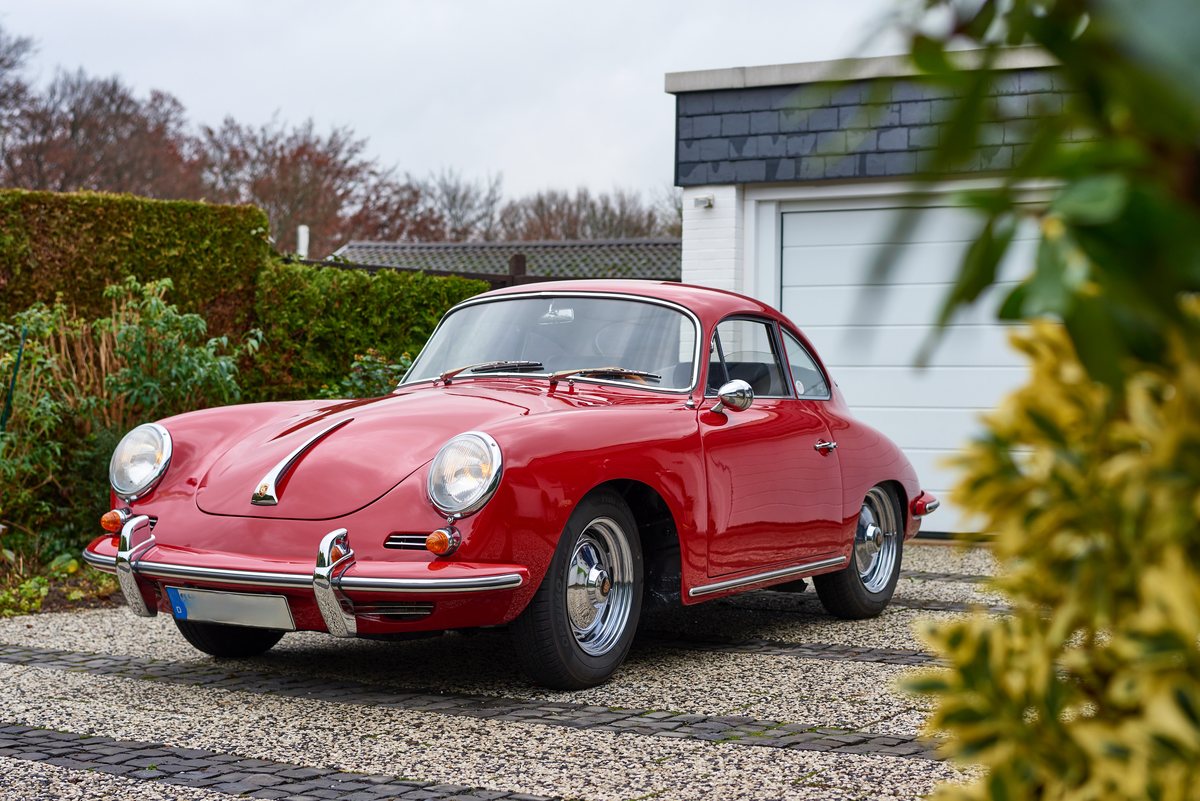 This Porsche 356 B 1600 Super 90 for sale impresses with its above-average overall condition. It was delivered to the USA, more precisely to San Bernardino, California and ran there for almost the first 30 years of its life. The copy of the ownership certificate from the USA is available and is part of an extremely comprehensive documentation consisting of various invoices, documents and pictures.
Whether and how often the vehicle actually changed hands in the USA cannot be said with conclusive certainty. What is certain is that the Porsche was reintroduced to Germany in 1988 and has been in three hands since then. Since 1994 with the current owner. From the time of import to Germany until today, all work in the form of invoices and cost estimates are fully documented in almost 50 pages. There are also various appraisals for the vehicle from 1989, 1991 and 2015.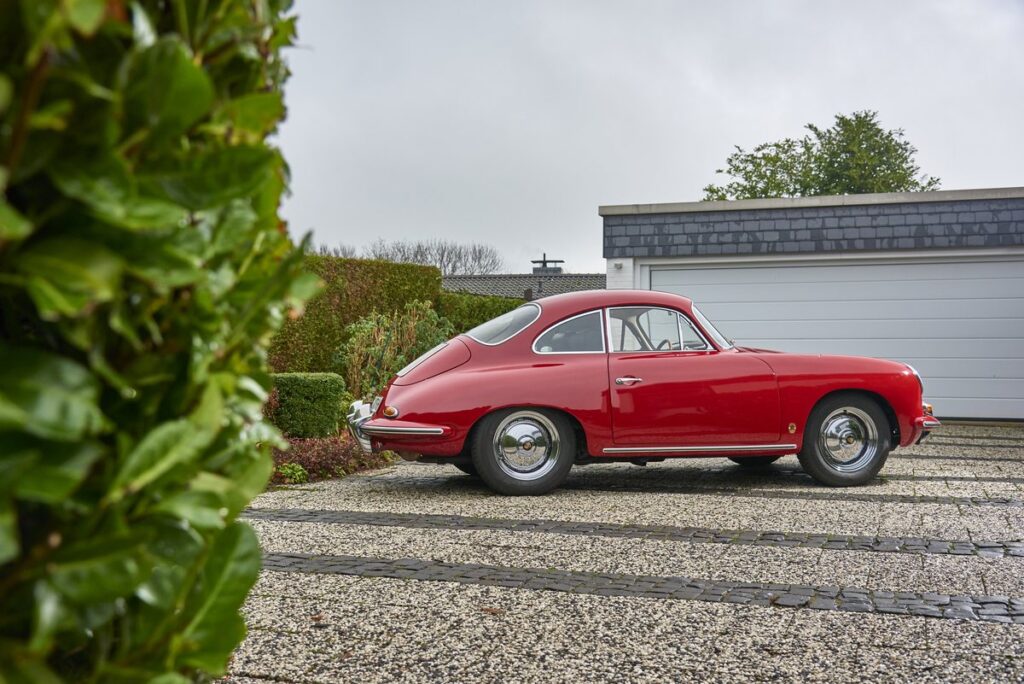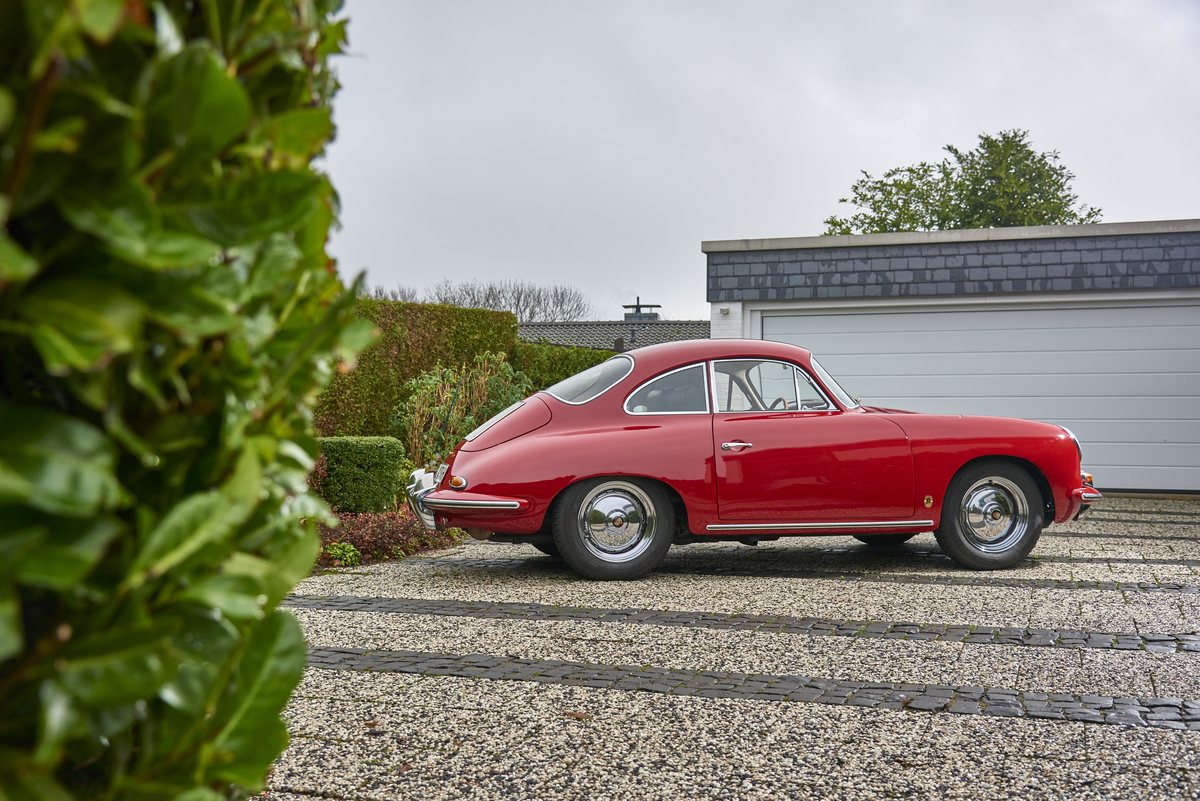 The vehicle was last extensively partially restored in 2012/2013. There is a detailed picture documentation of the work. Paint, interior and technology are since then in perfect condition. The vehicle was driven the last years in the context of movement journeys, however never more than approx. 1,000 km per year, and regularly maintained. The latter is provable on the basis of the available invoices. Invoices for various engine revisions, parts renewals etc. are also available chronologically.
The Porsche's special features include the original steering wheel (currently a very fancy wooden steering wheel is installed) and the luggage rack for the tailgate.
A lot of time, effort and money was generally invested in the preservation and maintenance of the car, which is now paying off. The new owner of the 356 receives a very well preserved enthusiast vehicle with great potential.

Tel.:  +49 7042 27099-16
Mail:  hientz.t@sml-cargroup.com
Web: www.sml-cargroup.com
more information