The Very Last Land Rover North American Specification (NAS) Defender 90, #300/300! The vehicle on offer is the very last Land Rover Defender 90 built for the North American market.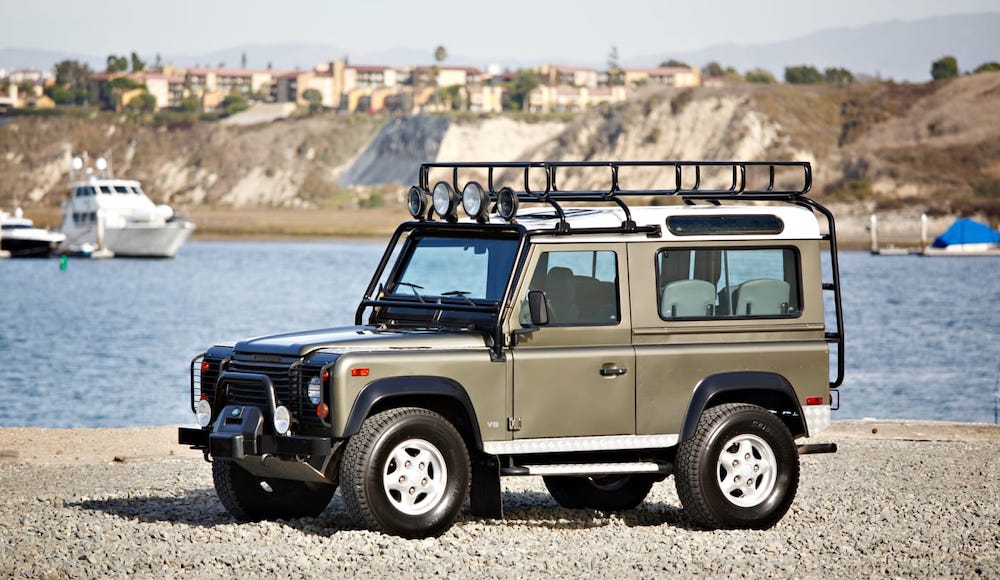 Unable to fit the US-required passive restraint systems, Land Rover announced in 1997 it would stop exporting the iconic British 4 x 4 to the States. To commemorate the end of the line, Land Rover built 300 Limited Edition North American Specification (NAS) Defender 90s numbered 1–300. This Defender 90 Limited Edition is #300/300.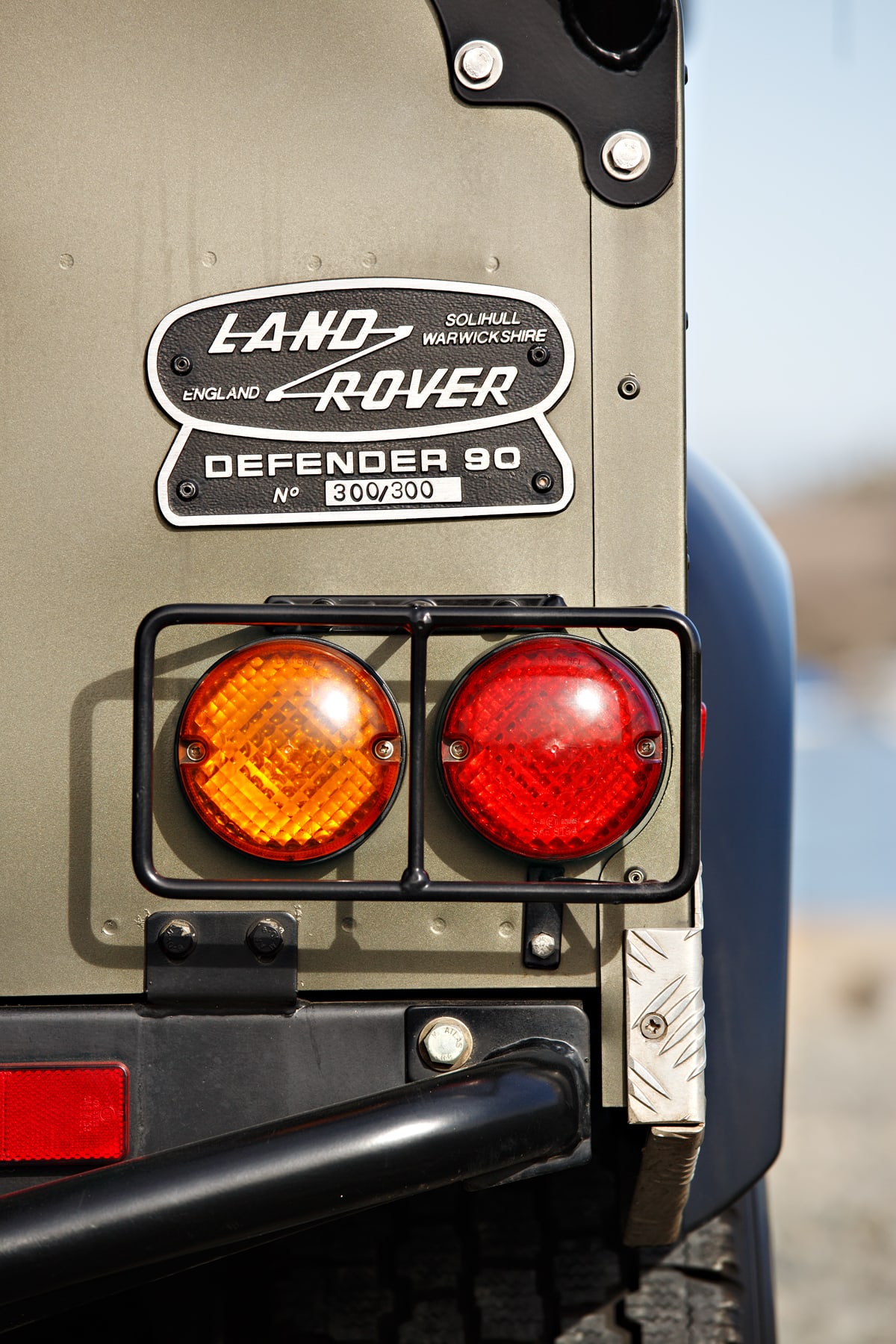 In 1947, Maurice Wilks and his brother, Spencer, designed and built the first Land Rover on his farm in Newborough, Wales, UK, using military parts and equipment. Even the now-famous pale green paint on early exteriors was military surplus for aircraft interiors. First unveiled at the 1948 International Amsterdam Motor Show, the rugged off-road Land Rover was an immediate success and quickly became a mainstay for military, police, and civilian use throughout Great Britain. In 1951, King George VI issued Land Rover a Royal Warrant, the first of many throughout the revered company's existence.
The Defender was introduced in 1983 as the Land Rover Series III, a modern truck compared to its predecessors, including coil-spring suspension, full-time four-wheel drive borrowed from the Range Rover, an updated interior, a one-piece windscreen, and a new series of more powerful engines. A faithful Land Rover workhorse, the Defender continued as the vehicle of choice for British and Australian military and police units. The British Special Air Service and even US troops famously used Defenders in the Gulf War when it was found they worked better than the US Humvees in urban situations. In the US, Defenders were a highly coveted recreational vehicle, a more exclusive alternative to Jeep, until US safety regulations put an end to the Defender's success in the States.
As with all of the final 300 Defenders, number 300 is finished in Willow Green with a white roof and gray twill vinyl seat upholstery with gray rugs. It features diamond-plating at the front wings, lower sills, side steps, and ladder rungs. Defender 90 Limited Edition #300 is also equipped from new with a full sleeper rack with two ladders, A-bar front-brush guard, Warn 9,000-pound winch, rear light guards, and four high-mount Hella driving lights. Additionally, the LE is outfitted from new with automatic transmission and air-conditioning.
This exemplary Defender 90 Limited Edition has been coveted by enthusiast owners and has traveled less than 36,000 original miles. The swan song of the Land Rover NAS Defender 90 – #300 of 300 – only comes along one time. Offered with its owner's manual, winch hand control, two sets of keys, and its numbered Limited Edition plate on the rear, this hearty British icon represents a truly singular opportunity. Find out more here.
The Scottsdale Auctions
January 17 & 18, 2020
Arizona is an ideal winter destination, and each January, Scottsdale hosts a thriving automotive marketplace adjacent to the Fashion Square Mall and charming Old Town Scottsdale. Scottsdale is the only venue not tied to a concours, so its true focus is buying and selling. Additionally, it's the first auction of the calendar year, so clients are even more eager to bid on exceptional cars. Gooding & Company has brought a refined approach to this lively and well-established event, offering stunning examples across marques and eras. When our viewing showcase opens on Wednesday of Arizona Auction Week, enthusiasts will be able to enjoy the high-quality assortment of vehicles up for auction and connect with fellow collectors and Gooding & Company's auction experts. Over the past decade in Scottsdale, Gooding & Company has consistently raised the bar for the collector-car year, with records that reset the market. Our exceptional collection often becomes the talk of the town and beyond. Find out more here.
Report by goodingco.com
Photos by Brian Henniker
---