Peter Revson was a gifted race driver who had to work incredibly hard to establish his place in motorsport. He was always considered a wealthy playboy as he was the heir to the Revlon cosmetic fortune but in fact his family refused to fund his racing career. With no interest in being part of the family firm, he was forced to earn his success the hard way.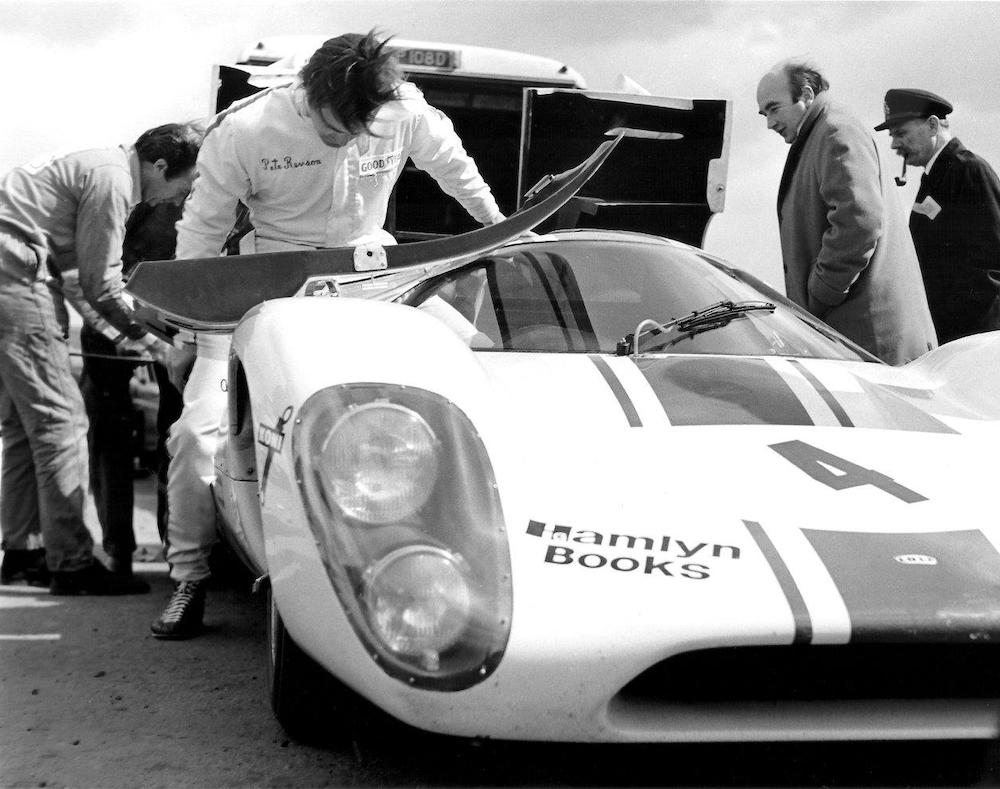 In 1960 he began racing with a Morgan before progressing into Formula Junior by 1962. Determined to compete in Formula 1, Revson moved to the UK where his driving attracted the attention of Reg Parnell who entered him in the Oulton Park Gold Cup driving a Formula 1 car but following Parnell's death the team struggled and it would be a further seven seasons before Revson would race compete in the Formula 1 World Championship.
Peter's career saw him travel regularly between Europe and the USA where he raced sports cars with some success as well as racing saloons in the Trans-Am series. He survived a huge testing accident at the Daytona Speedway when his Ford GT40 crashed at 185mph, shortly after the team decided to install a full roll cage in the car. 1968 proved a difficult season as his underpowered McLaren M6 stood little chance against the McLaren M8s of Bruce McLaren and Denny Hulme but Peter proved to be the 'best of the rest'. He almost achieved a remarkable win at Sebring in 1970 where he drove a 2-litre Porsche 908 single-handed for many hours to come home in second place just behind Mario Andretti's Ferrari. Naturally the Porsche's co-driver, Steve McQueen, driving with a foot in plaster, took all the plaudits. But people began to take notice and in 1971 his reputation was established by his results in the Can-Am series and in 1972, at the age of 33, he signed for McLaren in F1. In addition he drove for the Alfa Romeo sports car team while in the USA he raced in Indycars and Can-Am. In 1973 Peter won his first grand prix at Silverstone although, sadly, his win was overshadowed by a huge accident that decimated the field. A run of poor results saw him leave McLaren to join Shadow for 1974. Just three races into the season, Peter lost his life practising for the South African grand prix.
The photograph above shows Peter in the Brands Hatch paddock, climbing into the Sid Taylor-entered Lola T70 MkIIIb at the BOAC 500 in 1969. The car retired on lap 120 with overheating.
From 'Moments in Motorsport' by Trevor Legate. To purchase a copy contact tlegate@btinternet.com for details.