Since the start of the pandemic -between restrictions and fluctuating international health constraints- the Peter Auto teams have struggled to build a racing season, as relevant as possible. And it was necessary to show responsiveness and inventiveness to set up a satisfactory, and even innovative, series by Peter Auto 2021 calendar!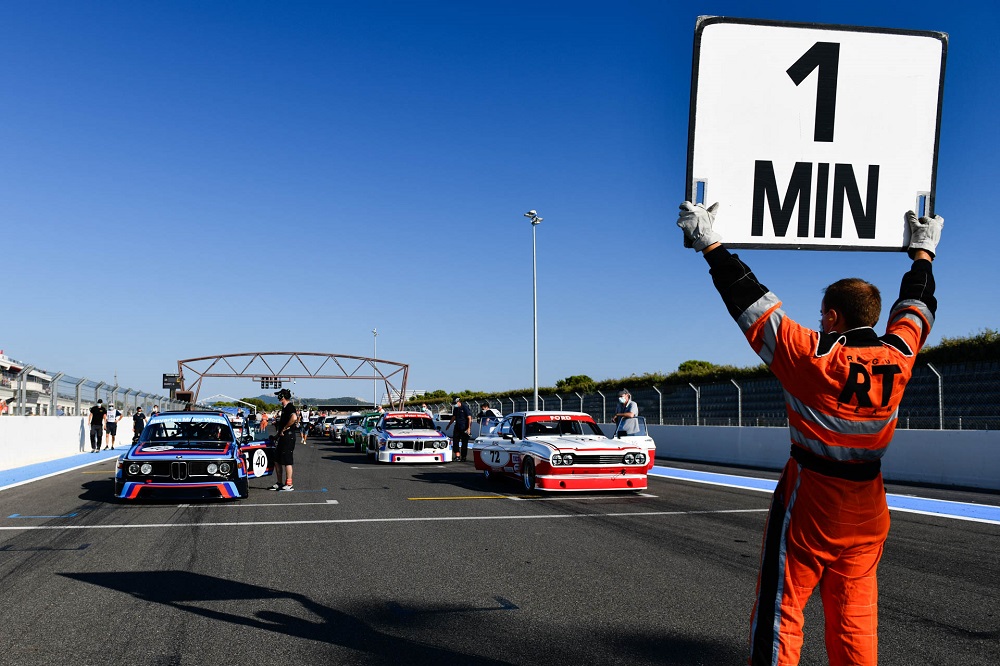 In spite of the situation, we hope to have succeeded in building up an updated program which, while respecting the health rules, brings pleasure to the pilots and activity to all the professional actors of historical motor racing around our common passion.
The start of the season will therefore be with the Dix Mille Tours du Castellet to take place from April 30 to May 2. On the other hand, the directives of the Belgian authorities pushed us, reluctantly, to cancel Spa-Classic. Indeed, the organization of a manifestation of this extent is economically impossible without the presence of our clubs, partners, hospitality, nor public. To balance the absence of this event on the 2021 calendar, a new meeting is showing up on the series by Peter Auto's menu: the Nogaro Classics from July 23 to 25 on the eponymous circuit.
The Dix Mille Tours du Castellet (April 30 to May 2) and the Grand Prix de l'Age d'Or (from June 4 to 6), which open the season, are also the subject of new features allowing competitors to enjoy a new kind of track sessions.
At the Dix Mille Tours, night races, of which the drivers are deprived with the cancellation of Spa-Classic, appear. The Endurance Racing Legends grid will benefit from 30 additional minutes, coming with an equivalent practice session). The Heritage Touring Cup will see a full hour of night racing added to their timetable, with a 30-minute practice session as a prelude after dark.
At the Grand Prix de l'Age d´Or, Group C Racing will make a remarkable return to the Burgundy circuit after a 4-year absence.
The detailed program for the second part of the season will be unveiled within a fortnight.
---
Report by peterauto.fr
---