The original 250 Testa Rossa was acclaimed for its endurance victories. And admired for its sensuous form. Now, to pay homage to that sleek 1957 Ferrari icon, an astonishingly faithful 3:4 scale replica has been created.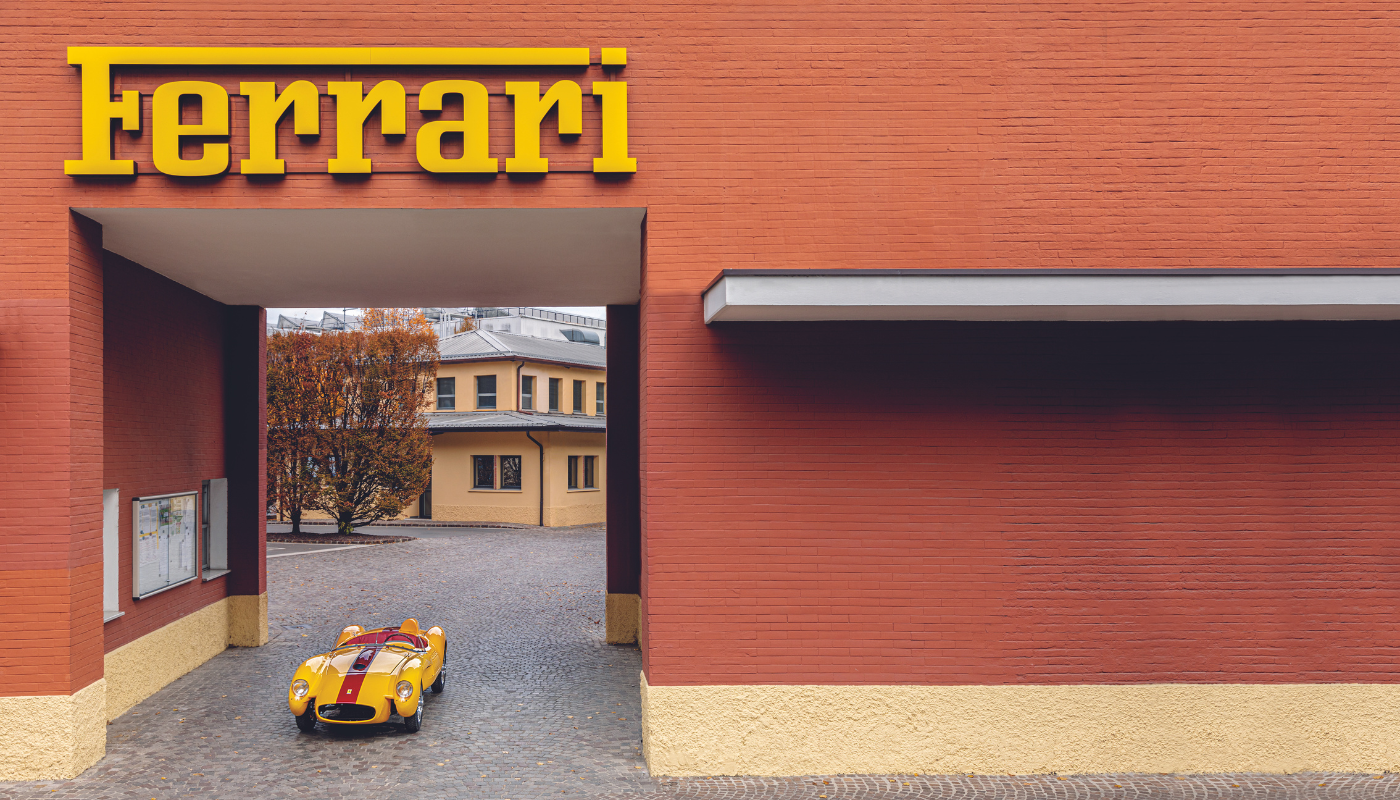 The original Ferrari 250 Testa Rossa became a design icon
The rich pantheon of motoring history includes some car names that acquire a unique panâche amongst car enthusiasts. Testa Rossa is one such moniker. Soon after its birth in 1957, the original Ferrari 250 Testa Rossa became a design icon due to its outrageously sleek lines, characterised by the long curved 'pontoon fenders' draped over its wheel arches.
Powered by a 12-cylinder 2953cc engine, designed by Gioachino Colombo and refined by none other than engineer Carlo Chiti, the 250 Testa Rossa went on to attain formidable racing success. A rich palmares included eighteen international victories in five years up to 1963, ranging from Le Mans, to Sebring, and Sicily's demanding Targa Florio.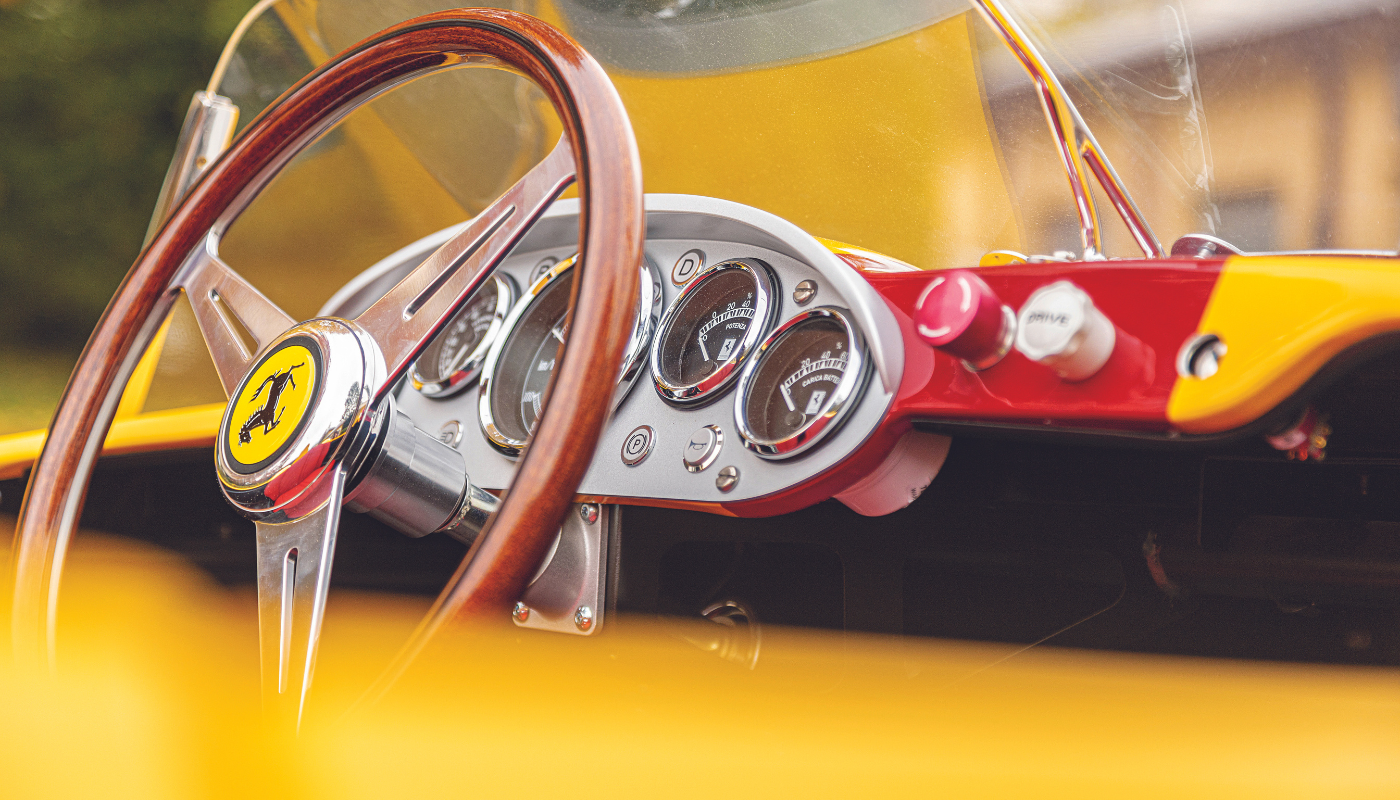 That Testa Rossa name has adorned various models since but it is the sinuous 1957 original that stands out. Which is why its very latest iteration, the Ferrari Testa Rossa J, is so exciting for Ferrari enthusiasts and collectors. Fully three-quarters the size of the original, this electric-powered 'junior' version is an astonishingly faithful reproduction of the Scaglietti-designed iconic racing car, its exclusivity enhanced by being part of a limited edition of just 299 individual pieces.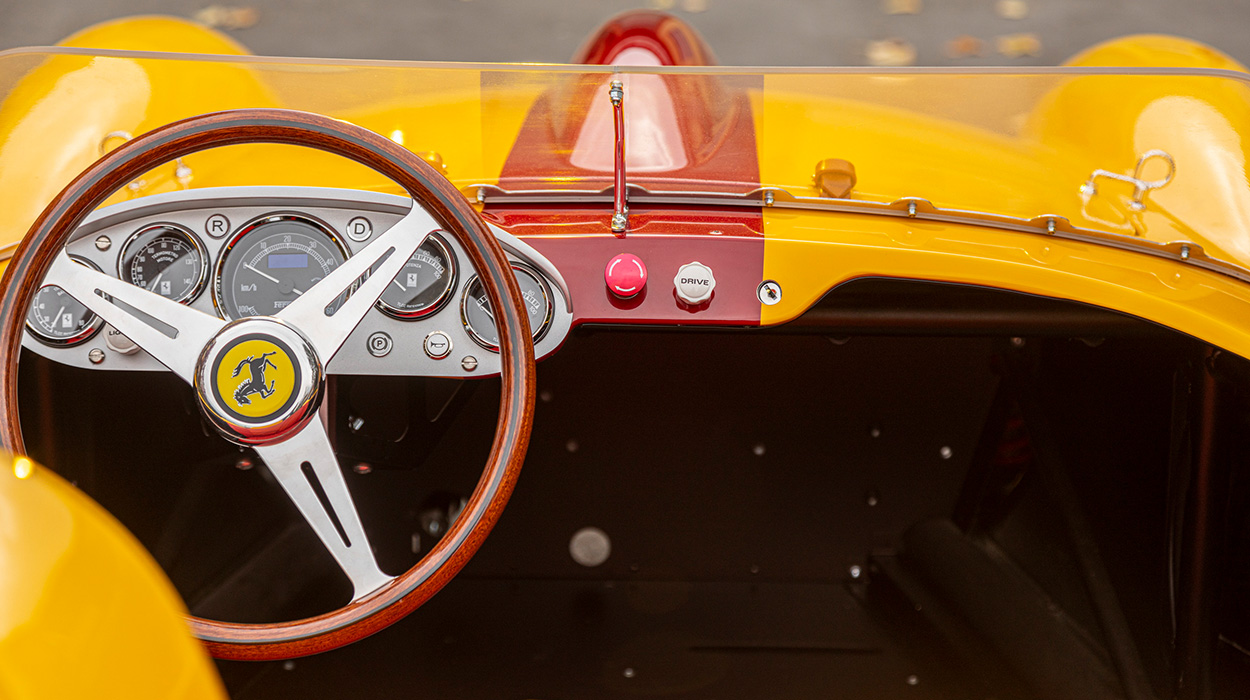 To create this highly collectible model, Ferrari teamed up with the renowned specialists in 'junior' cars, The Little Car Company, of Oxfordshire, England. The car's single leather seat accommodates one adult along with one teenager, and the quick-release Nardi steering wheel eases cockpit access. These teenager-friendly features could create the collectors of the future, with driving pleasure shared across the generations.
The Centro Stile at Maranello presided over the car's livery and proportions, whilst the Classiche Department delved into its unrivalled archives to provide the original 1957 design drawings from which the chassis and other components were built.
Hand-beaten aluminium was used for the body – measuring 3.1 metres long and 1.1 metres wide – with paint identical to that utilized for current Ferrari road cars. The official test-track at Fiorano was used to develop the suspension – which carries custom springs and Bilstein dampers. Its pedals are from the current Tributo F8, and its twelve-inch wire wheels are handmade.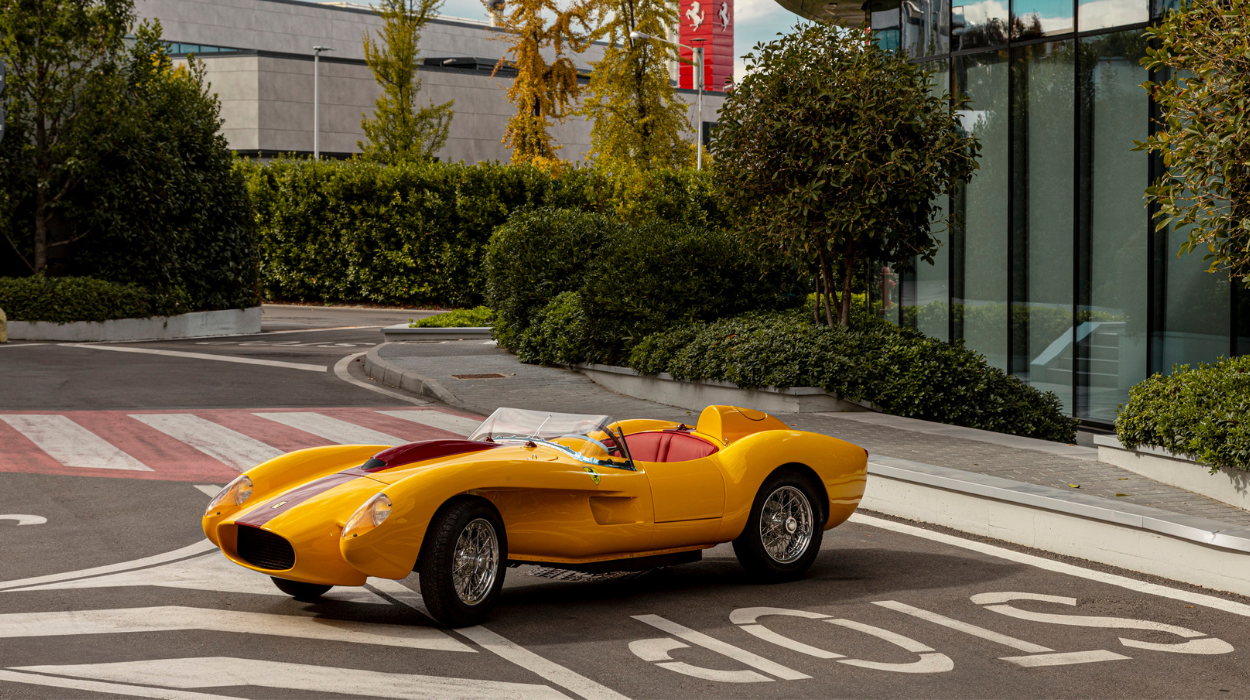 Although it is not authorised for use on public roads, the J's modern manettino feature offers four modes: Novice, Comfort, Sport, and Race. Its three, front-mounted, batteries produce 12kW, enabling a top speed of around sixty kilometres per hour. To ensure authentic handling and safety for even the least experienced teenage driver, this wonderful replica has the same steering and suspension geometry of its big brother.
This replica car can even be customised. Maranello's Centro Stile, sourcing Classiche archives, offers some fourteen historic liveries and dozens of bodywork colours. Collectors can experiment with colour combinations on the Online Configurator, to enjoy designing their dream Ferrari Testa Rossa J.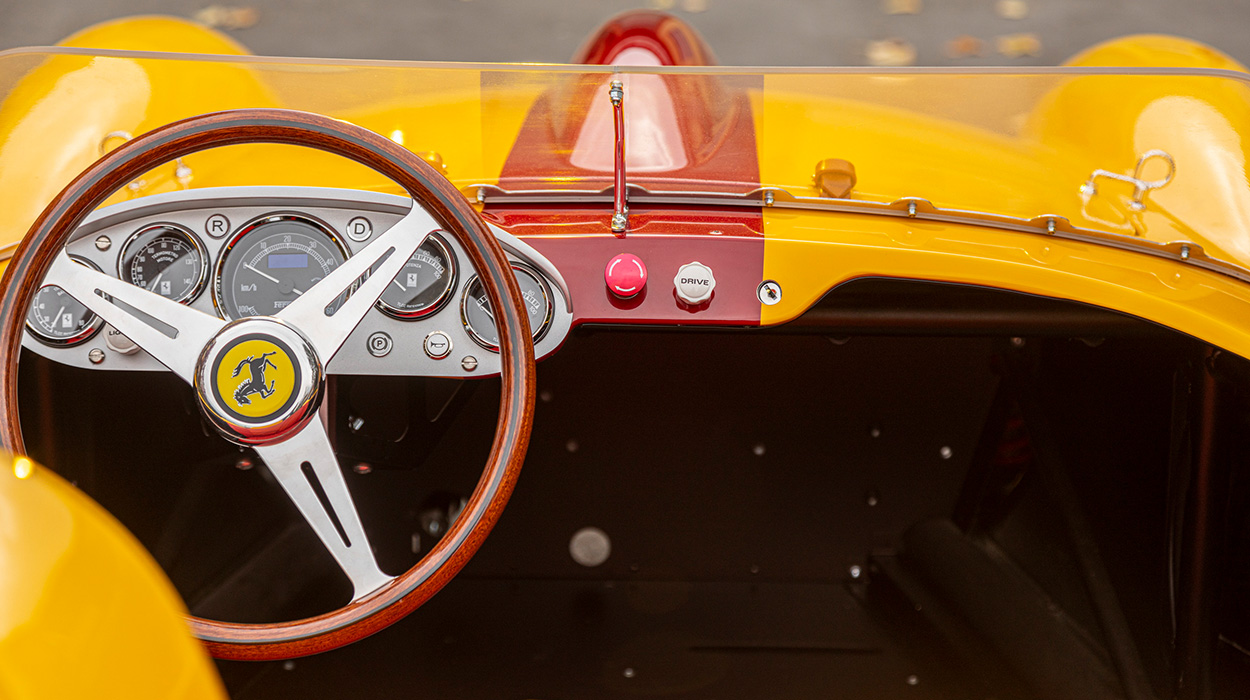 Photography: Alberto Bernasconi
Story by ferrari.com